An LGBTQ flashmob which was presented by SCRUFF and organised by Those In Need at Hauz Khas village broke the stereotypes around the community with the help of powerful messages and an even more powerful dance.
The members of LGBTQ community along with their allies came together on a Saturday evening to surprise everyone. The event started with a freeze mob in which the participants stood at different locations carrying placards against the usual stereotypes. Some of the messages said, "I am gay. I love sports." "I am Lesbian. I don't hate men." "I am homosexual. And it's not a choice." While other quirky ones read: "I am Queer. Yoga can't cure me." "I am homosexual. Me getting intimate doesn't cause earthquakes."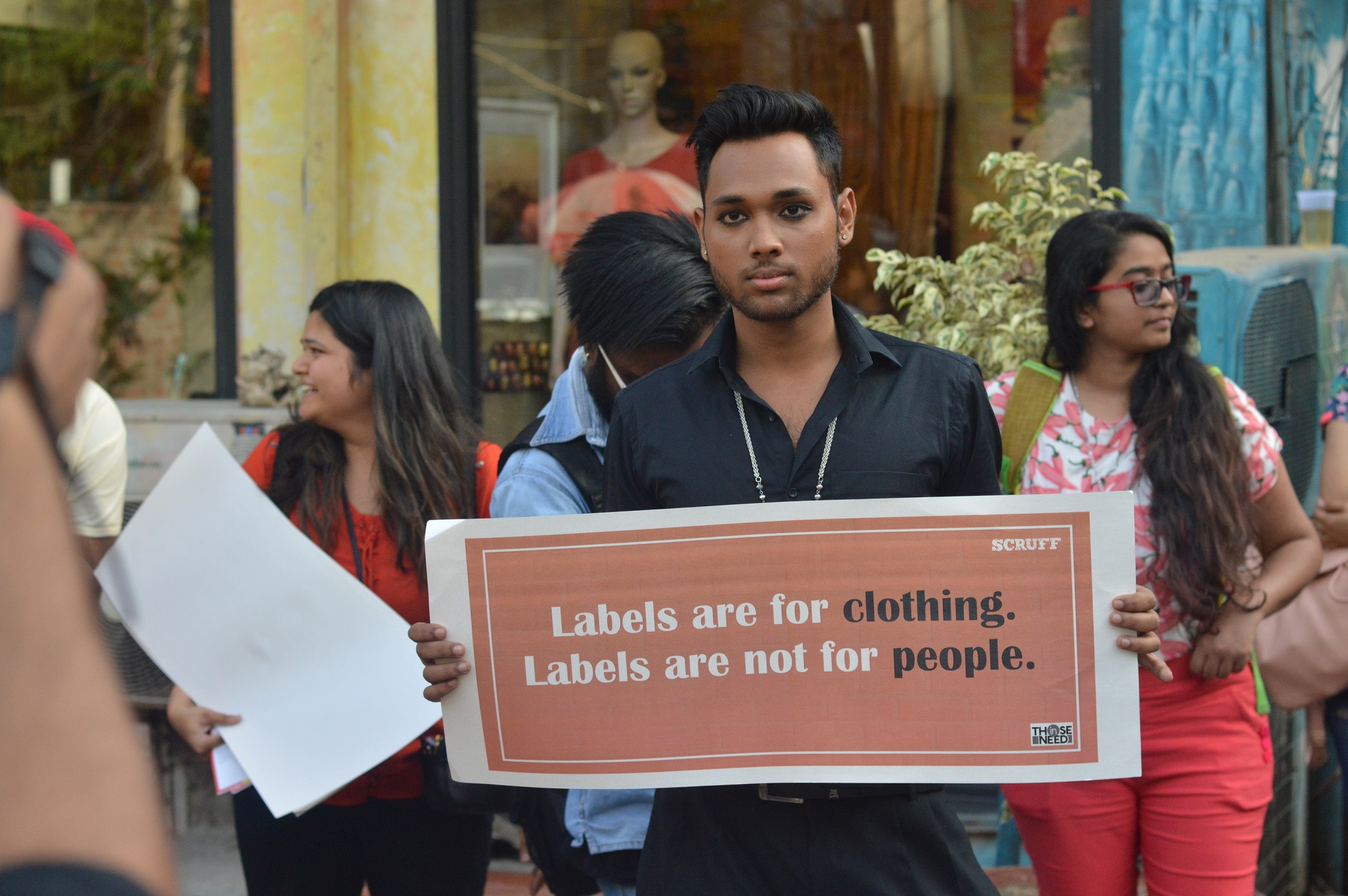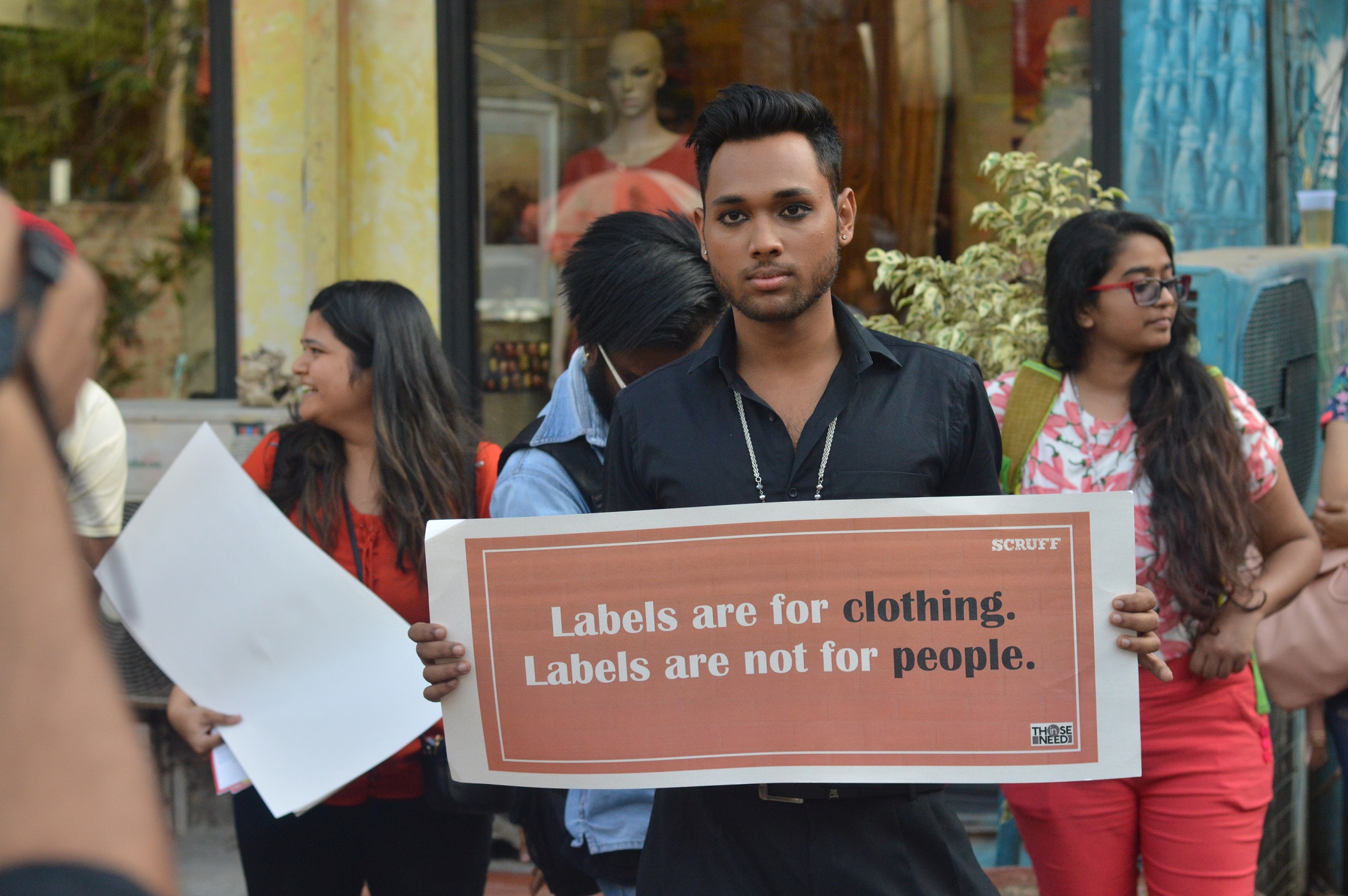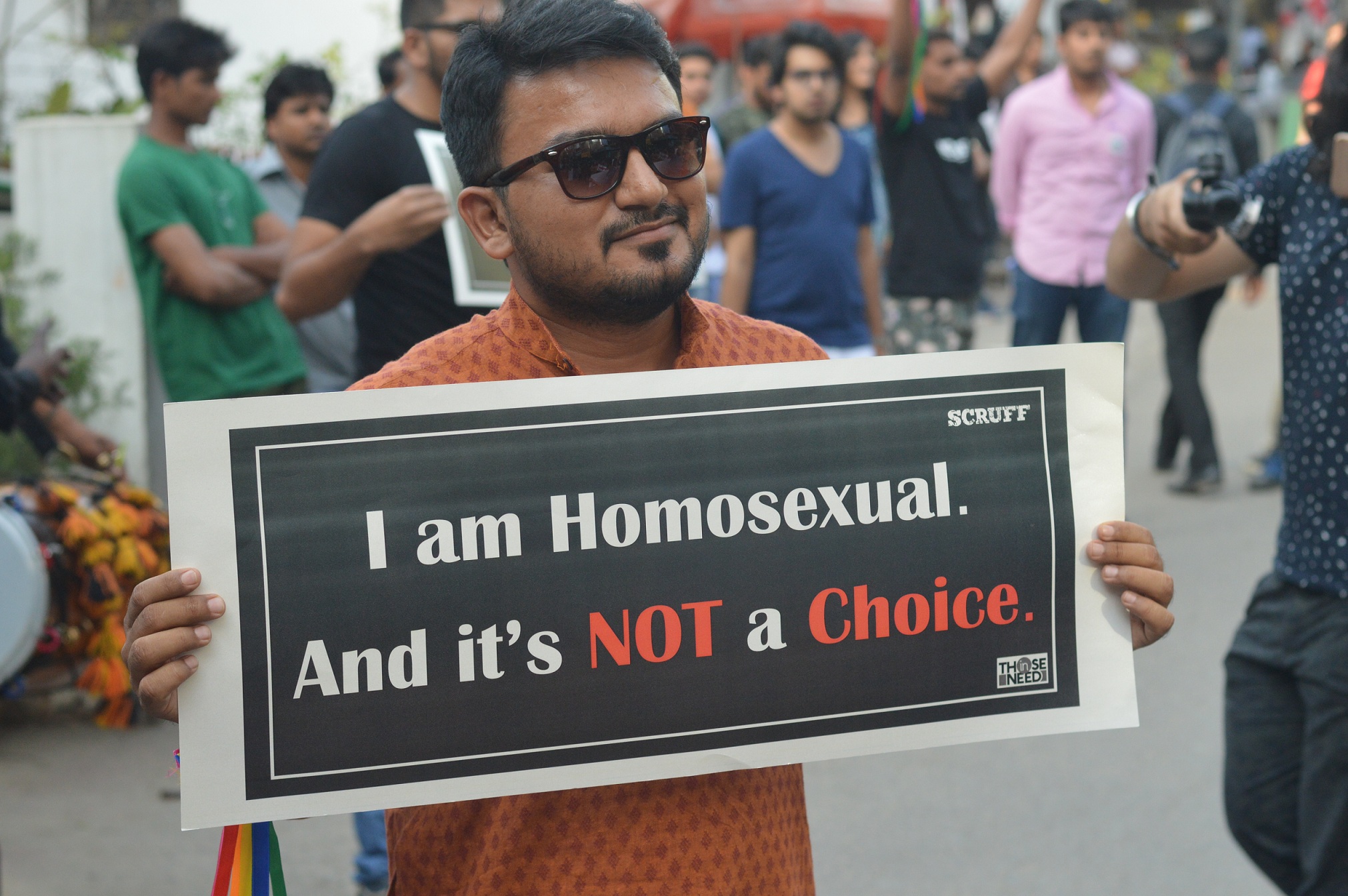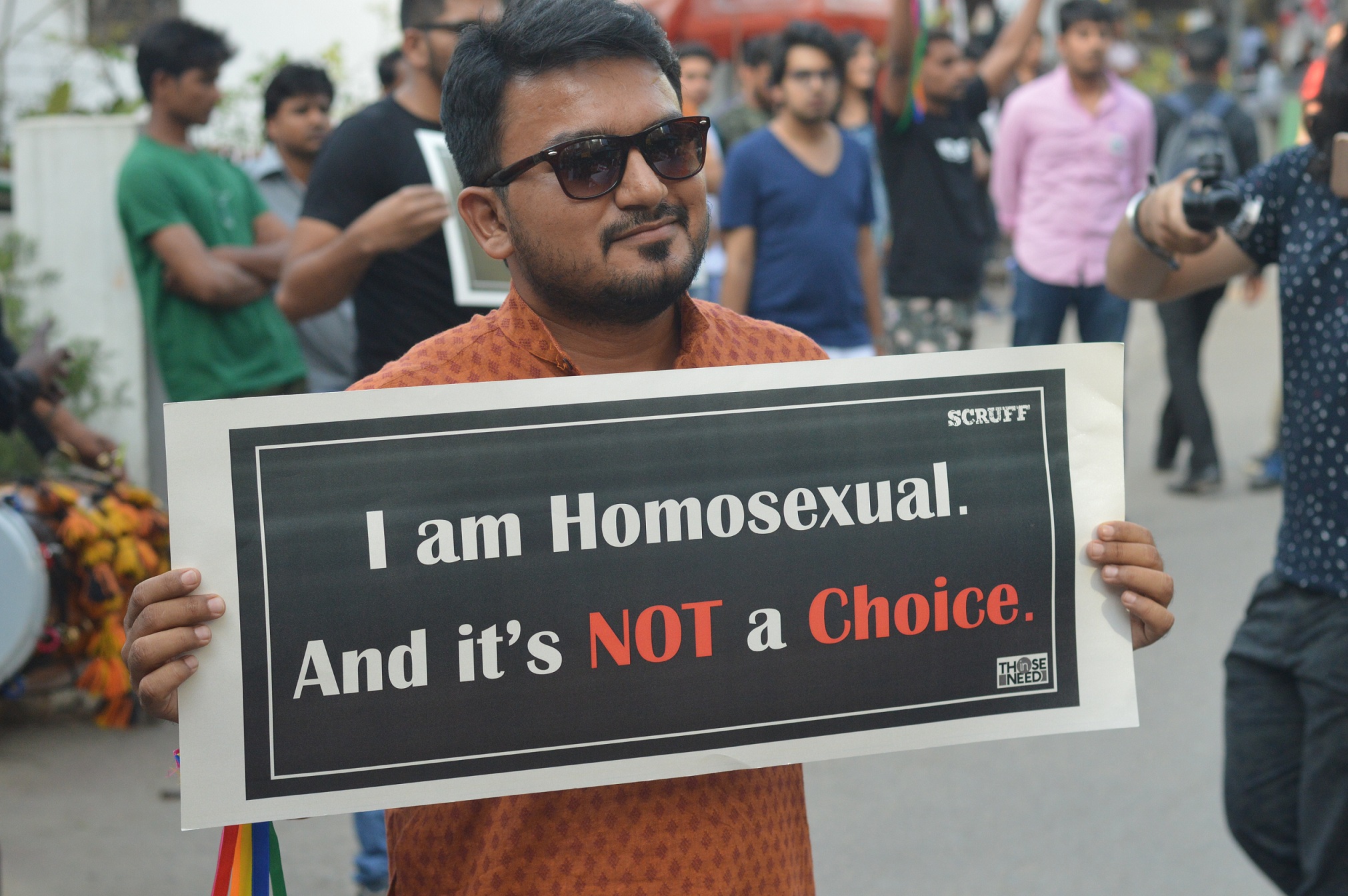 Soon after the freeze-mob, the beats of Dhol started which brought everyone together and the participants danced with joy along with an expression and strong sense of pride. Towards the end, the atmosphere was filled with positivity, emotions and the crowd around merged with the participants and danced their hearts out.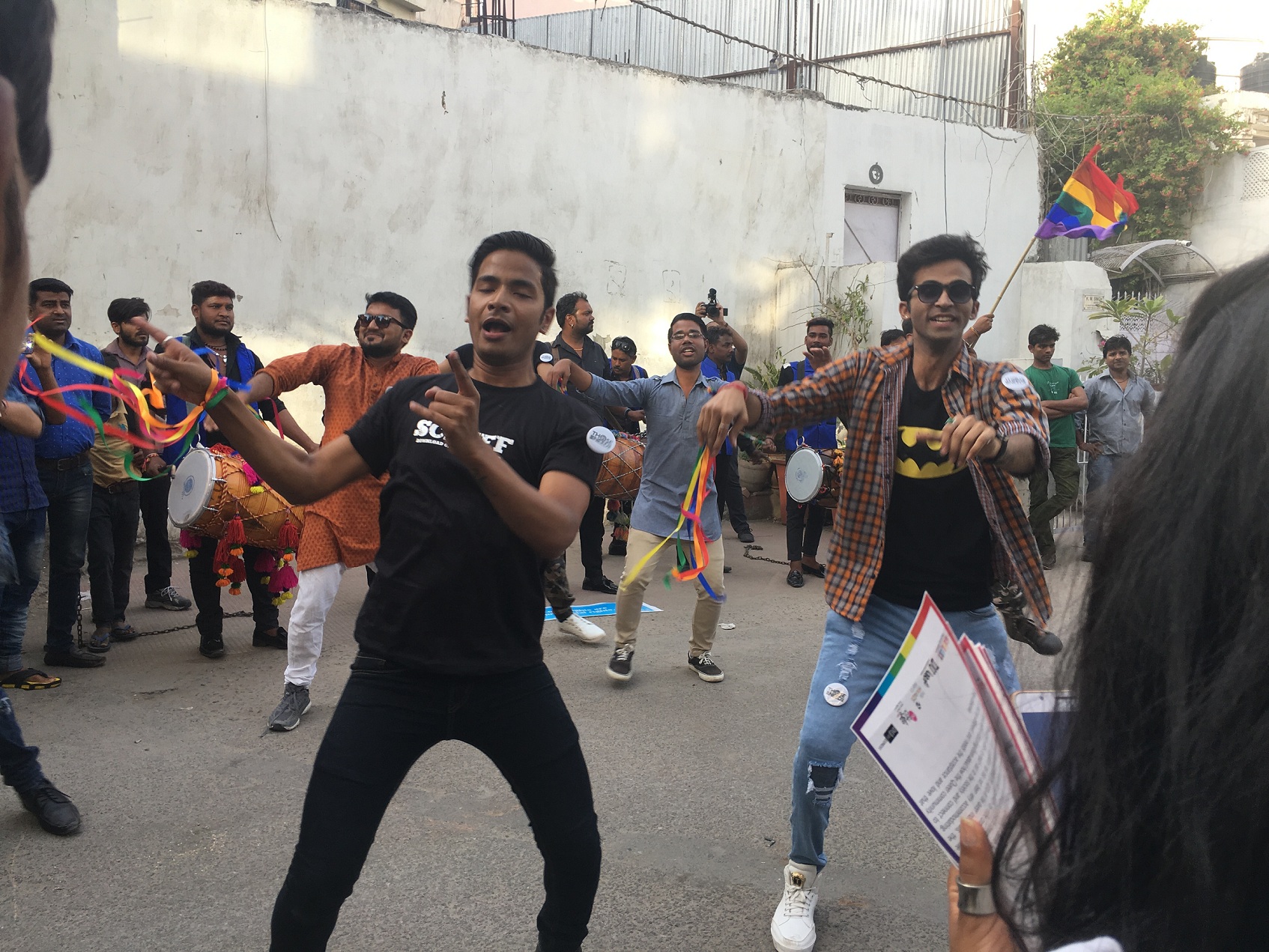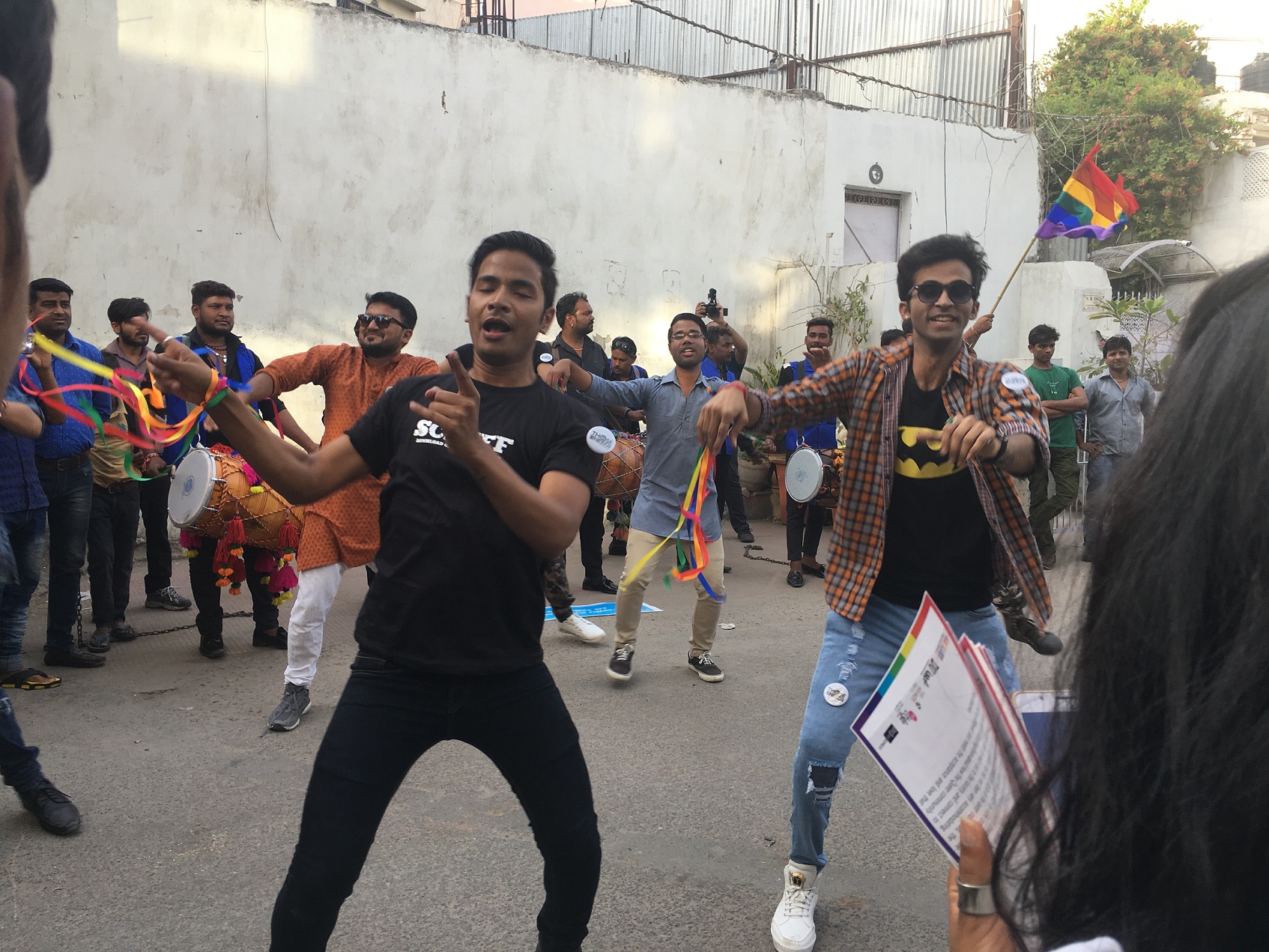 The event ended with a large banner with a message saying "We are here. We are Queer. We are not a stereotype."
After the dance, participants shared their own experiences with everyone and talked about how a positive change is coming gradually but steadily. Some of the participants shared how their parents now accept their kids the way they are. The dancers were fearless and confident and interacted with the crowd and also answered their questions about general myths and stereotypes. The crowd around also brimmed with happiness to see an event like this happening in Delhi.