Mumbai based Zoya Lobo's life was no different from other transgender individuals. She got to know about herself when she was about 17 years old. By then she had already met her Guru. She came out to her mother and began living her life like other transgender people.
"When I came out to my mother that I am transgender, she was nervous. She took time to accept me. But she was not harsh. She took about 4-5 months to process the information but eventually she accepted me," tells Zoya who is 29-year-old and identifies herself as a trans woman.
"The only thing my mother was scared of was that I should not get into sex work like other transgenders," adds Zoya.
She started earning from an early age. Her source of earning was begging for alms in Mumbai local trains, badhai and dance. "My mother would accompany me wherever I would go so that she can protect me from getting into sex work," tells Zoya.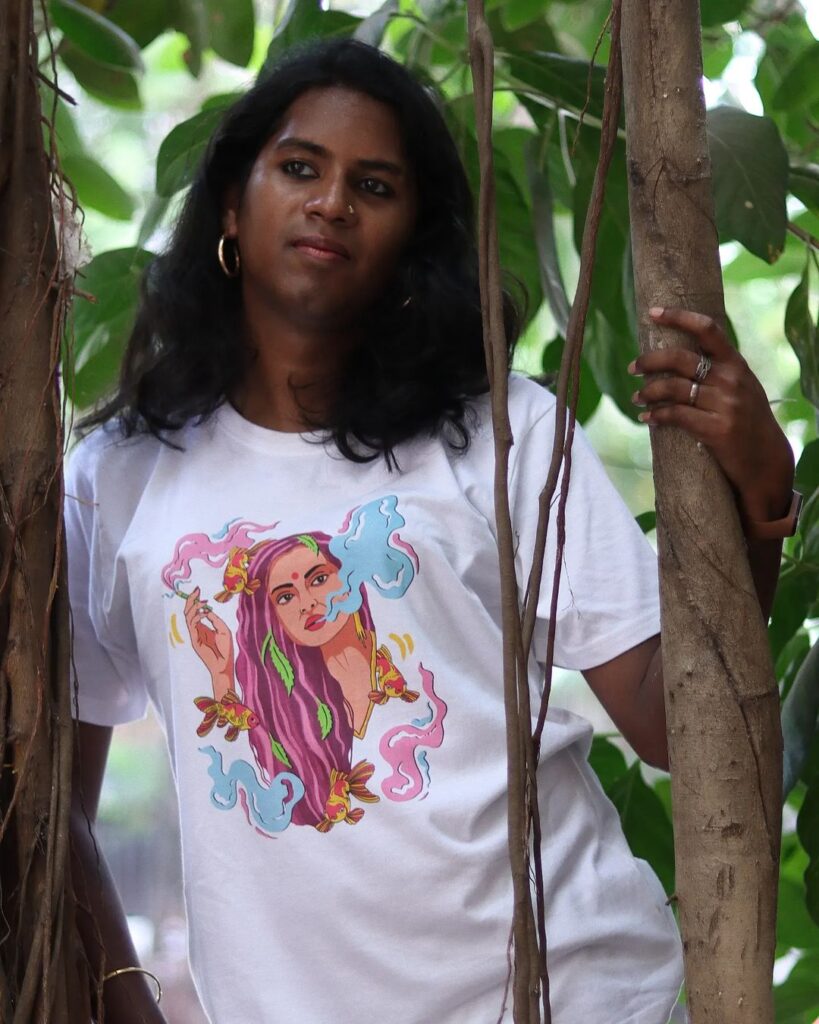 She lost her father when she was a child. For some time, Zoya, her mother and sister stayed at her aunt's place and then made footpaths and under the bridge their home. When Zoya began earning, she rented out a house to stay in Mahim. Because of financial struggles, Zoya could only study until 5th as she was not able to pay her school fee. She was in a convent school.
"My elder sister would pay my school fees. But then my sister got married and I had to drop out of the school. My mother could not earn anything because she became alcoholic because of my father's death and financial issues," shares Zoya.
Zoya always wanted to become a musician. She saved enough money from begging and badhai and then bought a used violin for herself. While buying a violin, she also bought a basic camera. She began clicking pictures and posting on her social media page.
"It was during the coronavirus pandemic I clicked a few pictures of people collecting rations, vaccine drives and other such pictures. These pictures caught the attention of media houses and my pictures got picked up by them. That is how I started my career as a photojournalist," tells Zoya.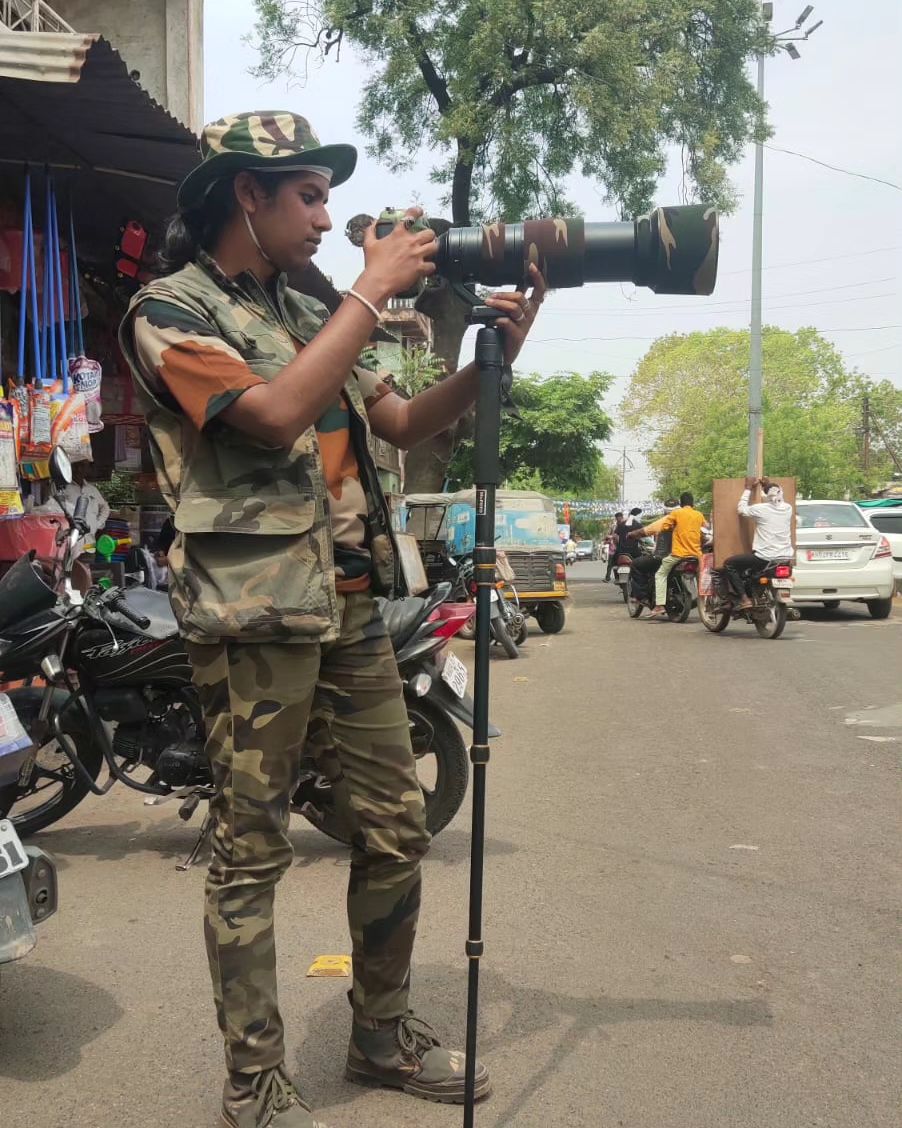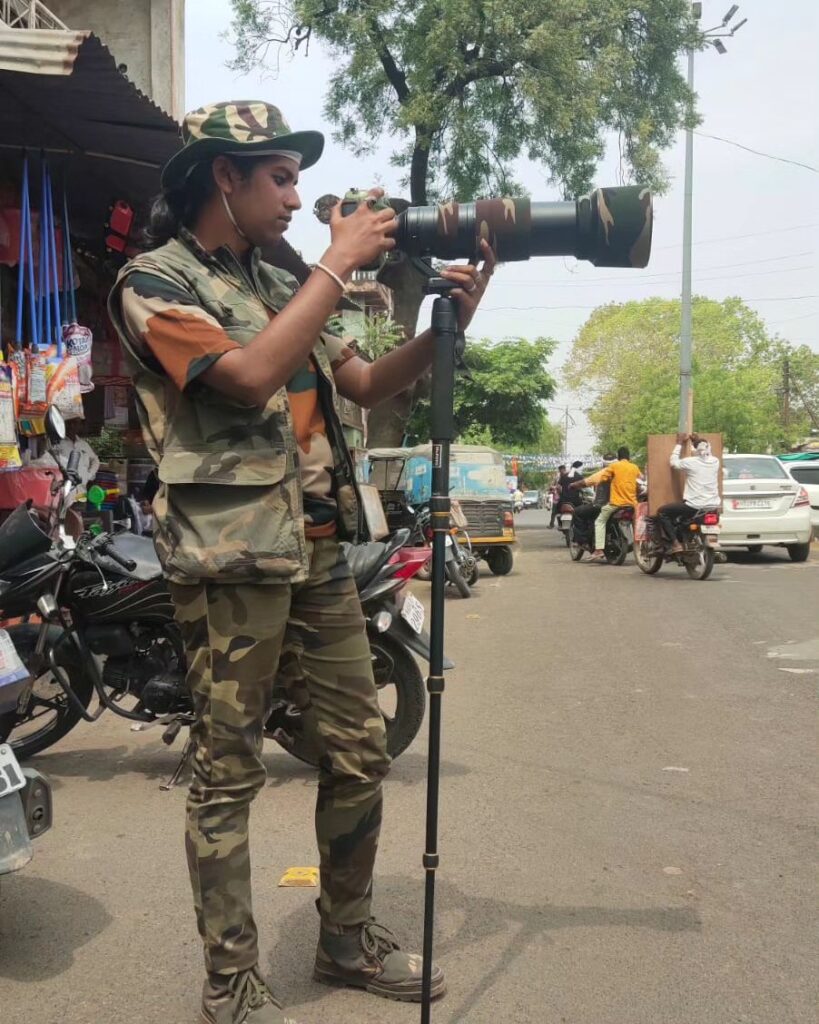 Moreover, she also met a few people during those days who helped her connect with national and international media houses, which helped her get more assignments. She also worked with a newspaper as a reporter for some time. She also played a role in a short film called Hijra Shap Ki Vardan sequel on YouTube. For her performance in the short film, she also won an award.
She also won an award from Bombay News Photography Association during the pandemic for her photography. In 2022, she was also featured in a Kay Beauty ad with Katrina Kaif, which Zoya believes was a good experience for her.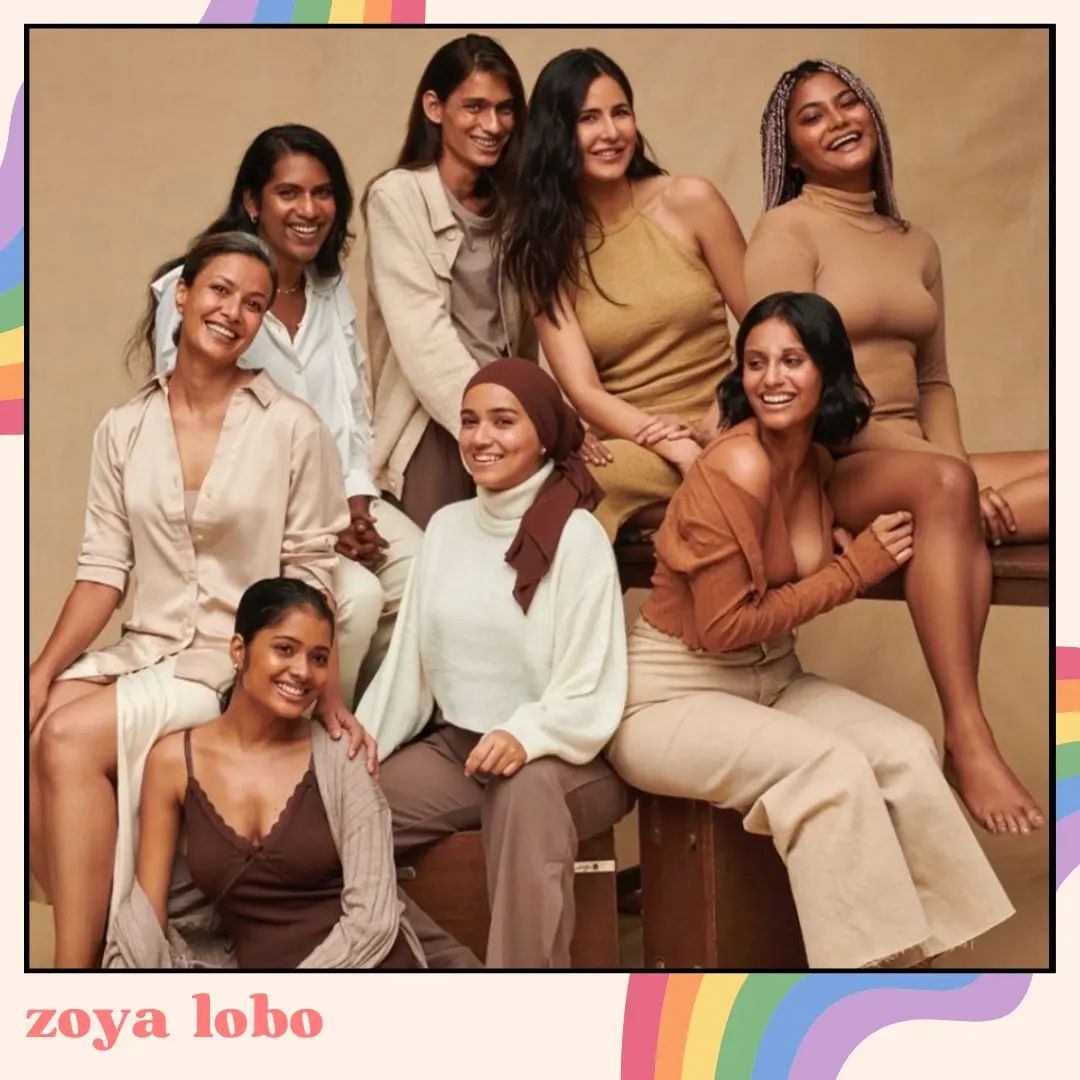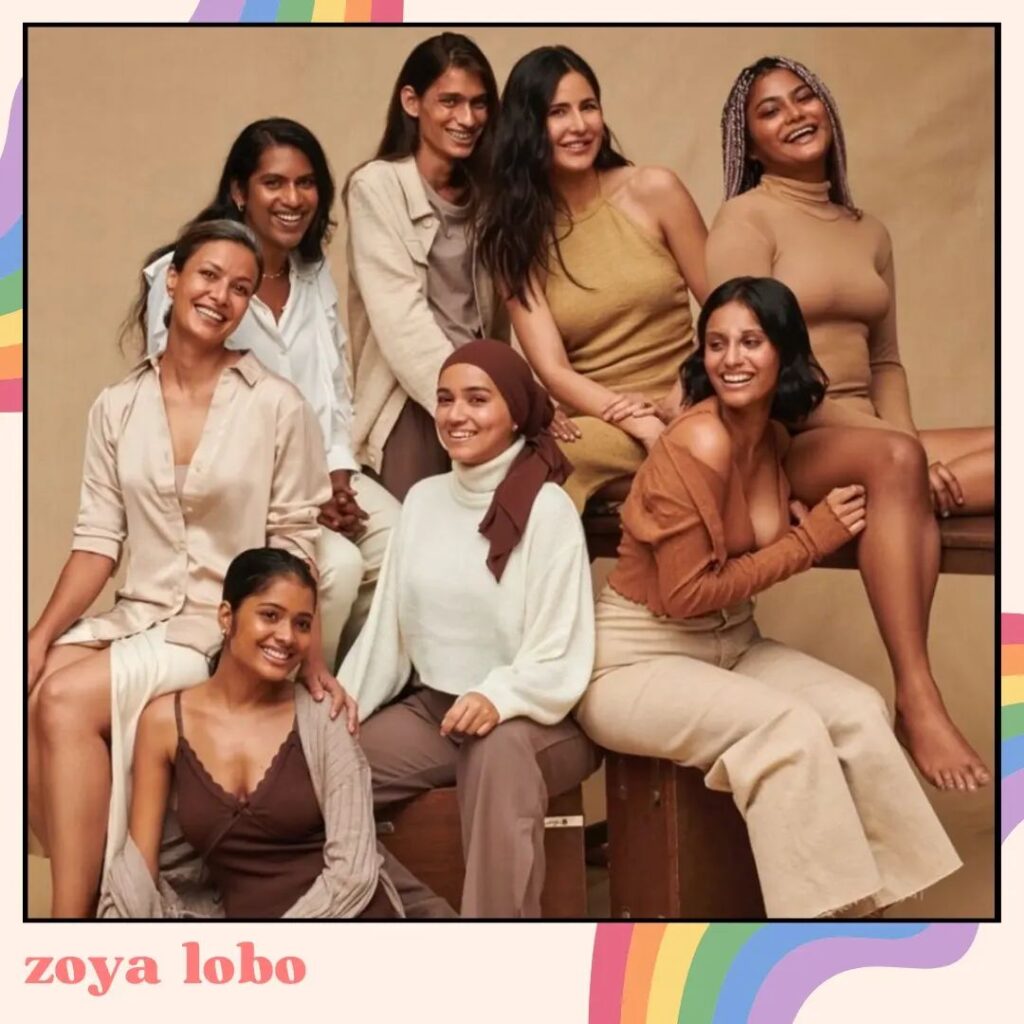 "I got the recognition for being India's first transgender photojournalist. Many publications covered my story. I was also getting photography assignments often. Things seemed to be changing for me. I was happy. I began to see big dreams. I thought the bad days were over. I could think of making my life better and become an inspiration for other transgenders," reminiscences Zoya.
However, after one year of Zoya's fame and good days the bubble burst. Photo assignments got reduced gradually with time. She resorted to begging for money in trains and badhai when she saw that the photography career was not helping her meet her expenses such as house rent, and expenses for herself and her mother.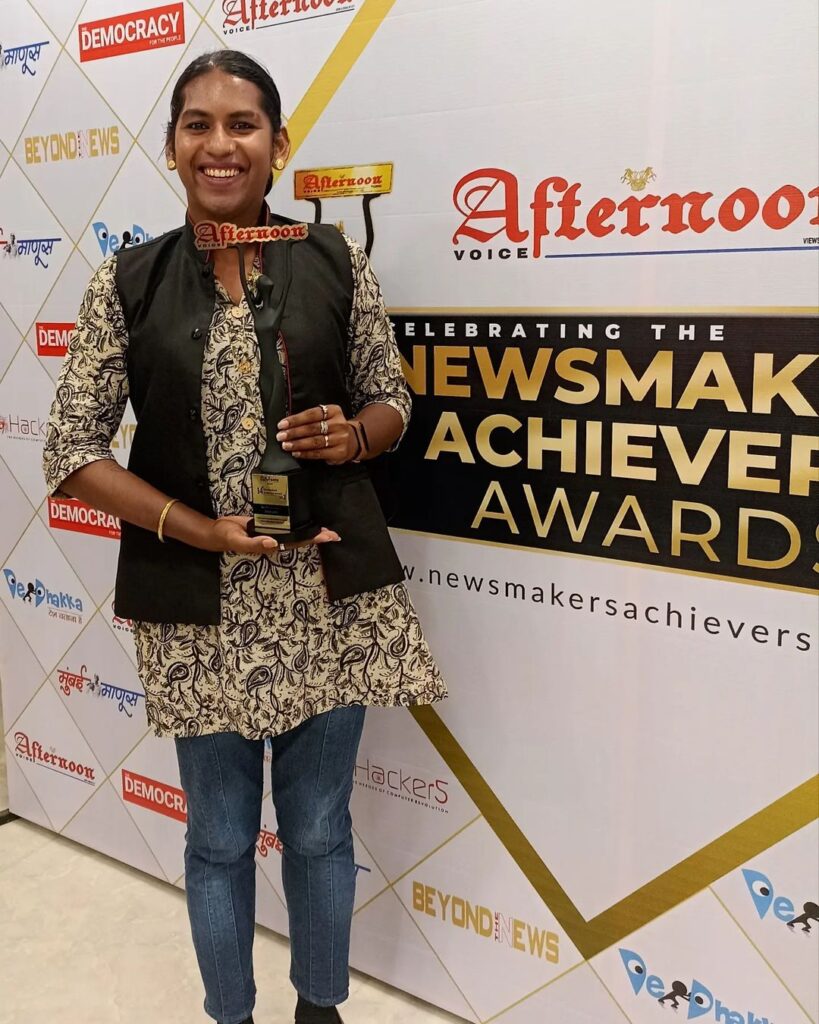 "For the last three months I have not received even a single assignment for my photography work. I feel bad, I am not able to upgrade my camera as i don't have any income. I would have committed suicide or become addicted to alcohol, but I warded off myself from negative thoughts taking over me; because I know that suicide and addiction are not the solution for any problem," says Zoya.
The fame gave her exposure to the new career that she had never thought of. But the fame and exposure in the end are of not much use to her. "Fame and exposure don't pay my rent, don't put food on the table, have not changed my life. People write about us, make movies about us, talk about us on big forums and earn huge money. In return, we transgenders keep struggling as we have been for years," says Zoya.
Despite so much fame and exposure, Zoya still struggles to earn enough to pay Rs. 5000 rent of her house every month.
The fame and exposure still has not changed the mindset of the society for transgenders. "When I beg for alms in the trains, people still make faces and walk away from me. I am not getting any assignment for my photography skills for which I got famous. You blame us for begging on the train and sex work, but you don't give us work. I have skills, and I am famous, still I am not getting work. Can you imagine what place we have in society?" says Zoya. She recently was invited to give a lecture on photography in a college, but is yet to receive an honorary for her lecture.
Zoya wants the corporates and individuals who have resources to help such transgenders who have skills get better jobs and start a skill center for them. "I want some resourceful person/s to help me upgrade my camera and get opportunities in photography work. I want to make a living through my skills. We are also human, help us earn a living through our skills. Give us some place in the society and workplace," requests Zoya.
Want to help Zoya? reach out to her through her instagram page.
Latest posts by Bilal Khan
(see all)