प्रस्तुत है कपिल कुमार की कहानी अलविदा का पहला भाग: १ बोर्ड की परीक्षा थी। प्री-बोर्ड के बाद ही मैंने स्कूल जाना छोड़ दिया था। बैचैन दिन थे। हलके सर्द खुश्क दिन।... Continue Reading
India will soon be celebrating 69th Independence Day, but after more than 60 years of freedom from British Rule, have we truly given up the British chains of en... Continue Reading
The first thing one needs to understand is what homosexuality is. In the simplest of terms, it involves physical and mental attraction of or...
Have you had the experience of waking up with a naked man by your side and not having the foggiest remembrance of...
For fans searching for quality lesbian series on the web, Tello promises to be a one stop shop. Launched in 2007 as an aggregator of lesbian...
Justice Leila Seth, the first woman judge of Delhi High Court and the first woman Chief Justice of a High Court, has sai...
It was a spontaneous eruption of jubilation that flowed out from homes into the streets, putting wide smiles on faces everywhere, when last ... Continue Reading
Saathi, IIT Bombay's queer student support group that has in the past organised queer film festival inside the campus, hosted talks on... Continue Reading
Love is an eternal fast Lovers never break their fast Ever! In the holy mosque of each other's arms They lie quietly Listening Each other's ... Continue Reading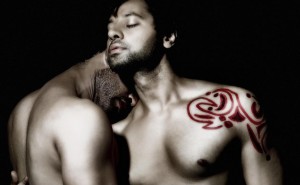 Every human wants happiness. I take that as an axiom. My parents believe my happiness is in getting married to a woman. I know I will hate h... Continue Reading