Dehradun based Rexxa, 26, lost her parents a few years ago. Her uncle and aunty took care of her. After 12th, she began teaching students at home to fund her higher education. She completed her graduation in science (B.Sc.) thinking of making a career in medicine, but had no idea what lay ahead.
"Because of financial constraints, I started looking for better jobs. My uncle and aunty took care of me but not without discrimination and taunts. Although, I am a graduate, but I did not find any better opportunities. I worked in a hospital as a helper and then in a restaurant as a cashier. Whereiever, I worked, I would earn a salary not more than Rs. 8000 per month," told Rexxa, who identifies herself as trans-woman.
She wanted to study further, but her job hardly enabled her to meet her daily expenses and house rent. "My entire day would be spent on the job. I would hardly have time to study further," told Rexxa.
While working in a restaurant, Rexxa was sexually exploited by her senior. "My promotion was due, but that manager exploited me sexually under the guise of a romantic relationship. It became humiliating and frustrating to work there, So I left that restaurant job," said Rexxa.
Rexxa in the end of August this year started a tea stall named Trans Tea Stall. She is hoping for better business through her tea stall and encourages other transgender people like her. "I want to tell the society that we transgender persons are not born for sex work. I want to encourage others to get rid of the vicious circle and do something independently if they are not getting a job. Hope I will be opening more and more tea stalls and generate livelihood for others like me," told Rexxa.
Rexxa is a graduate, but had to work in low paying jobs as she is a trans woman. "I have worked as a sweeper too when I was not getting any job. It is sad you know, I ignored bullies and humiliation in schools and college because of my gender, thinking once I am educated I will get better jobs and the dark days will be over. But it looks like all the education, skills and degrees are a waste if you identify yourself as transgender," said Rexxa.
There are many like Rexxa, who are educated but struggling to get better jobs. A study by National Human Rights Commission in 2018 revealed that 96% of transgender people are denied jobs. The study also revealed that only 1 % transgenders were found to be earning above Rs.25,000 per month, the rest earned between Rs. 10,000-Rs.15,000.
Another person from transgender community, Yashika also shared her struggle to find a better job. Yashika, 26, from Saharanpur, has done masters in Human Rights and Duties from Punjab university. She has done advocacy and taken lectures on gender diversity and inclusive workplace while she was in college. She has better research, leadership and communication skills. But, it has been three months and she is struggling to find a decent job for her qualification and skills.
"I have applied to many places but have not received calls for even an interview despite the fact that they are hiring for the skills and education I posses. I know why they don't even contact me, because I have mentioned in my resume that I am a transwoman. This is the reality for us. We are judged by our gender, not by our education and skill set," told Yashika. She is living with her friend because her family has not accepted her.
Yashika said that due to lack of support from family, transgenders fail to seek better education. "But those who manage to get education, hardly find a better job. This is why we are fighting for horizontal reservations," informed Yashika.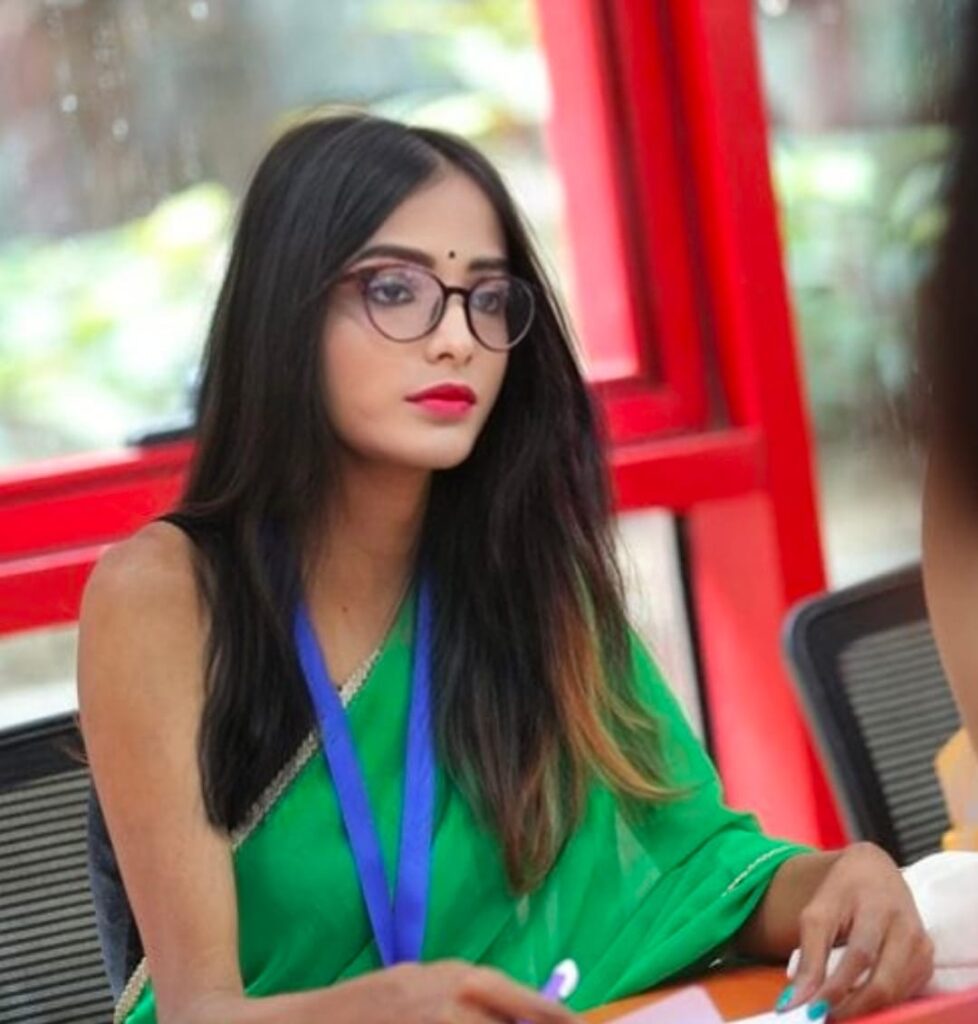 Horizontal reservation
As per the Transgender Persons (Protection of Rights) Bill 2019, discrimination against a transgender person is prohibited. The discrimination includes discrimination in employment, education, healthcare, access to public goods and facilities, etc. But, this protection of rights seems to be just for the name sake.
Jane Kaushik, who is an activist based in Delhi is anotner victim of discrimination at workplace. She holds a post graduation degree in English and a B.Ed but was once sacked from her job in a week because of her gender.
Recently, she had her job offer rescinded just because the employer got to know, from Jane's documents, that she is transgender. She has been fighting for horizontal reservation for transgender people. So far, only the Karnataka government has given 1 % reservation for transgender people in civil employment.
The transgender community has been fighting for horizontal reservation so that enough representation can be seen in jobs and education institutions. "Without reservation, we won't be mainstreamed. Hence society will fail to accept us as it has been happening for years," said Jane. They have filed petitions in the court and also staged protests to convince the court and government for the horizontal reservation.
Very few people have managed to find a better job from the transgender community. One such person is Trinetra Haldar Gummarajuis who is transgender and a doctor. She has also played a character in a web series called 'Made In Heaven'. Then there is Dr Aqsa Shaikh, Joyita Mandal (India's first transgender judge) etc. "The number is very minimal. It hardly represents the community. It may be impactful when every office in every state has at least 1-2 transgenders. It will not happen without horizontal reservation," added Jane.
Nonacceptance leading to badhai and begging
Because of such discriminaton at workplace, many tend to find rescue in traditional and 'considered undignified' works like badhai, begging on trains and traffic signals and sex work. On the condition of anonymity, a transgender, Asha, shared her ordeal.
Based in Uttar Pradesh, she sought her education from Lucknow for a graduate degree in B.A. After her graduation, she began searching jobs in BPOs. Eventually she found one after 5-6 months of struggle. But she was not treated well at the workplace.
"I thought BPO is good for people like me. But, who cares about us? I was mistreated at my workplace. I was mentally tortured by my colleagues. Eventually, I left my job in a month to find another. But, after running from pillar to post for 3-4 months, I failed to find any," told Asha.
When Asha began feeling frustrated seeing no hope for a job. She was forced to earn a living through badhai and begging. "I live alone. I have no one to support me financially. I somehow funded my education for a better life. But, I had no option than to do what I am doing now. It is tough and humiliating for me, but do I have any option if someone is not giving me employment?" asked Asha.
"They say education is the key to success. But, what's the point of having education when you are judged based on your gender, not education and skills," lamented Asha.
Latest posts by Bilal Khan
(see all)