Jane Kaushik, 30, from Delhi was very excited to know that she has got a job as an English Teacher & Social Studies at a school in Gujarat called P. V. Modi School, Jamnagar. She was offered Rs. 50,000 per month salary. Kaushik packed her bags and travelled to Jamnagar to join her employment on 28 July this year.
However, while she was on the train to Jamnagar, she received a call from the school asking her not to join the school for the job. "Since you are a transgender, we can't let you teach in our school. You should have mentioned in your resume or during the interview that you are a transgender," the school told Kaushik over the phone. The school got to know about her gender when Kaushik sent her Aadhar card after receiving an offer letter over the email on 24 July this year.
"I asked why, being a transgender, I can't teach at the school. The school HR said that the place is a small town and people are not so open minded to accept the community," told Kaushik.
The school also said, "We did not know about your gender while hiring you. We made a mistake. Henceforth, we will ask every applicant about their gender to avoid any conflict after hiring."
"Don't you think this is untouchability? It was banned years ago. But people are still practicing it even now," said Kaushik. She is fighting her Guajarat school case legally.
This is not the first transphobic incident that happened with Kaushik. Such incidents have happened twice before that. "By my previous experiences I understood that I have to hide my gender in order to find employment. I was determined to choose my job over my gender in Jamnagar school. But how can someone's gender be hidden?" told Kaushik.
Narrating the previous horrific incident, Kaushik said that she got a job in Lakhimpur Kheri's school called Uma Devi Children's Academy, Uttar Pradesh as a social science teacher. "I got the job on the condition that I won't reveal my gender to anyone. But within a week my gender was revealed as I was living in a hostel with students. I don't know how, but someone got to know about my gender and the person told the school principal," told Kaushik. This incident took place at the end of 2022.
The school principal humiliated Kaushik in front of other male teachers and asked her to leave the campus immediately. "It was around 8:30-9 in the night. It was late as it was a small town. I could not find any train to Delhi. I boarded a bus. The bus had no female passengers. I was scared and insecure of my safety. However, after some time a few female passengers boarded the bus. I took a sigh of relief," told Kaushik.
The matter is under investigation as the school authority refuted the claim that Kaushik was sacked because of her gender.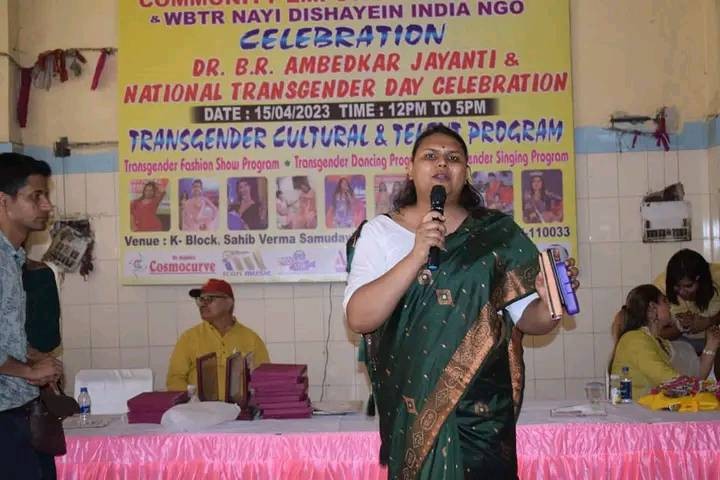 Because of the Lakhimpur Kheri incident, Kaushik was depressed. She had to take therapies and medication. "I was depressed for a few months. But because of therapies and all I managed to improve my mental health with time. Since then I was determined that I won't reveal my gender identity to any employer. I need a job to survive," told Kaushik.
"That is why I was both excited and scared at the same time while traveling from Delhi to Jamnagar to start my employment at P. V. Modi School. Eventually my fear turned out to be true," added Kaushik.
Kaushik has taken the Jamnagar matter to the court. But her efforts made her hopeless. "I have no hope left with the government and system. It is kind of structural discrimination every transgender goes through and then end up begging and sex work to survive," said Kaushik.
She further added, "You know when I was in school and college I would think that once I am educated the discrimination, bullying and struggle will end. But nothing has changed. We are cornered and demeaned no matter how skillful we are."
Kaushik's life has been full of struggles with bullies, discrimination, physical and sexual harassment from an early age. Her family has been supportive despite the fact that she hails from a humble family. "My father runs a small business of tiles and carpet and mother has been a housewife. I have two siblings- one sister and brother. They had no problem with my gender. They considered me as their family member," told Kaushik. She was born and brought up in North Delhi's Burari area.
However, she had gone through a lot in school and college. School life was usual for Kaushik until 8th class when both boys and girls would sit together in school. "However, as soon as I entered 9th grade, girls and boys had to sit in separate classes, my struggle began. Classmates would call me by profane names like chakka, mittha and all. In class 10th, They would hit my private parts to check whether I am a male or female. It was humiliating and heartbreaking," Kaushik recounted discrimination in her school.
Her behaviour was feminine so boys won't make her a friend. "Moreover, collegemates in 11th would take me to the washroom and do whatever they wanted to do," added Kaushik.
She was going through all these mental, physical and sexual abuse all alone. She could not share her ordeal with her family members. "I began bunking classes. I stopped talking to classmates in school and college. I tried to die by suicide twice. Once, when I was in class 10th, by drinking poisonous water from a mosquito repellent All Out bottle. In class 11th, I crushed a mortein coil and drank it with water. I did not die, but I still have stomach issues because of the poisonous consumption," told Kausjik.
While she was going through all of these, she did not abandon her education. Because she was hoping for a better future through education. "I would think if I leave my studies in between, I will have to depend on begging and sex work for survival. I did not want to be one of them. I wanted to set an example for society as well as the transgenders that we can seek better education and lead a better life. But nothing has changed," added Kaushik. She has done post graduation in English and then completed B.Ed.
During college, Kaushik would be depressed because of the harassment happening with her. She would only eat and sleep most of the time to deal with her depression. "But in the evening I would teach students. They would see me as a teacher and good human being. This made me realise that children are good, have a clean heart and do not discriminate. I would feel better while teaching the children. That is why I decided to become a teacher," told Kaushik.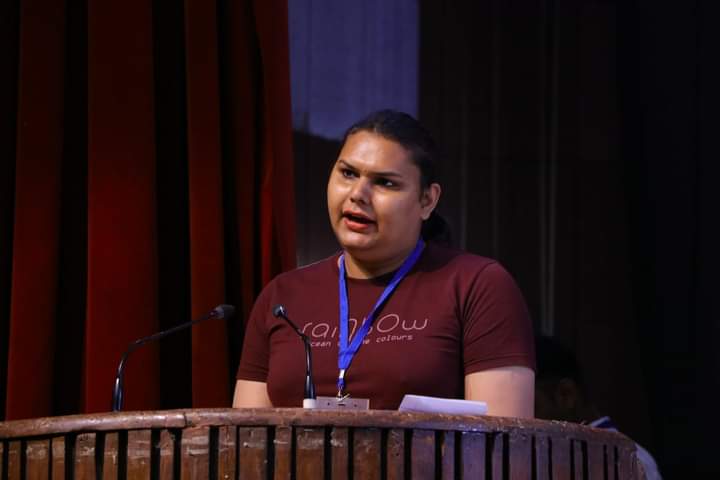 Kaushik had been living with her parents until she had the job in Lakhimpur Kheri school. "But when they saw that I was not getting a stable job and struggling with money, the conflict and arguments started at home. So I left my parents' place and began staying with my friend in Delhi," told Kaushik. She has no income source and is fully dependent on her friend.
Kaushik believes that transgender people face discrimination, despite being skillful and educated, because the government has no significant representation of transgenders in government institutions.
"Yes, we hear one or two stories, but these are not enough. The numbers don't count for representation of transgenders. What if we have 1-2 teachers in every government school? 1-2 employees in every government office across Delhi and other states. The government should start mainstreaming transgenders in its institutions, then only society will accept us. I know many transgenders who are educated and skillful, but they are jobless. That is why I ask for reservations for transgender individuals," said Kaushik.
Kaushik has also filed a petition in the Delhi High Court for horizontal reservation. The response is yet to be received from the government. Horizontal reservation means, a woman who belongs to the SC category should be able to avail reservation based on both caste and gender. In 2014, the Supreme Court has passed NALSA judgment which directed that transgender individuals have a right to reservation, as they are a socially and educationally backward class. However, nothing has changed since then.
The government has brought The Transgender Persons (Protection of Rights) Act, 2019. "But it is not getting implemented. Discrimination is happening under the nose of the government. And the government is doing nothing," added Kaushik.
Latest posts by Bilal Khan
(see all)