On Sunday, the 10th of April 2022, a café named Zero the retro Café, was filled with people from different walks of life. From young students to street vendors and kids sticking their eyes to one corner of the café space. They were all watching something which they hadn't watched before. It was for the very first time that a drag show was organized in the city.
Vizag had its first ever drag show where glitters and glamour was celebrated with gaze and gestures. The event was organized by city based NGO Nestam and city based students collective Whiz of Vizag. The event venue was at the centre of the city and people came from across Vizag to attend the event.
The event started with a welcome note by Shiva Lanka who informed the intent about the event and why getting a drag scene was important to create a safe expression space for queer people. Though Drag in India is becoming popular in Tier 1 and Tier 2 cities and metros, this was the first drag show to be hosted in Andhra Pradesh, that too in Vishakhapatnam.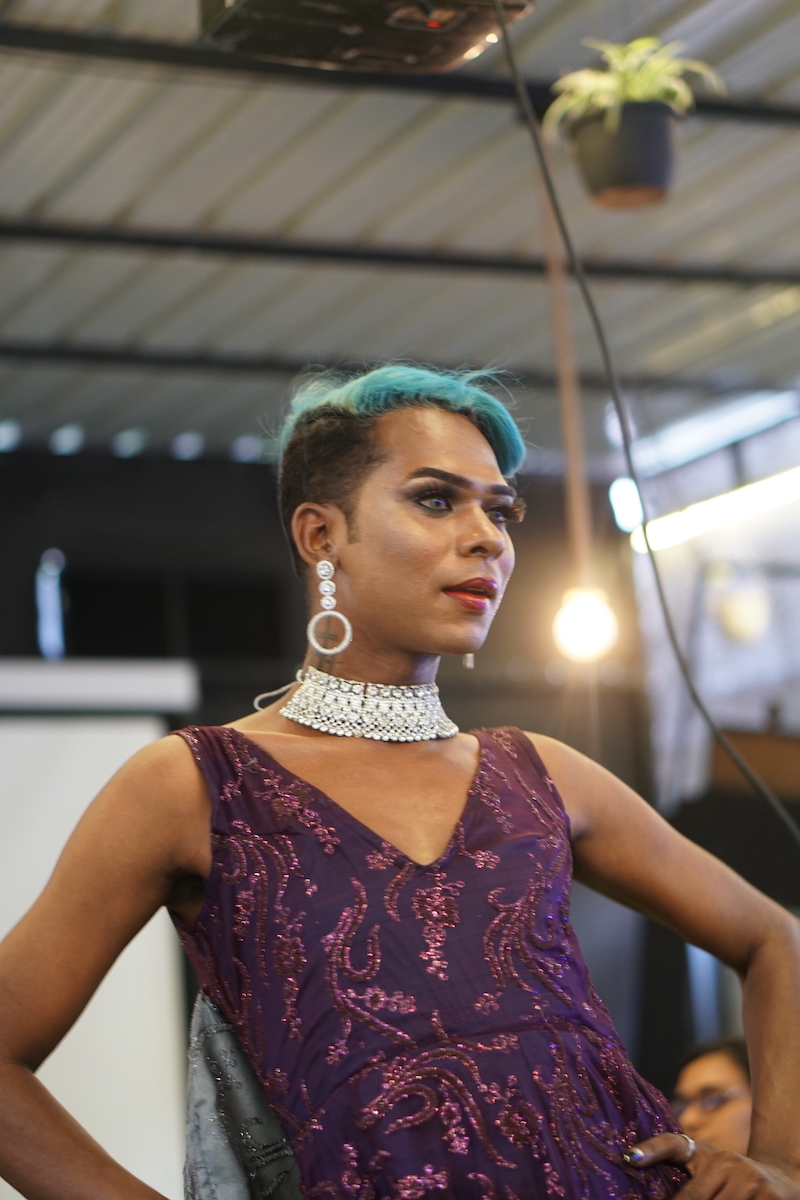 The venue was filled with more than 200 people of all age groups. Hyderabad based Telugu drag performer Patruni Chidananda Sastry also known as SAS(Suffocated Art Specimen) opened up the show with a dance performance celebrating yester years music hits of the Telugu movies. The performance served a pinch of telugu nostalgia with comedy using viral telugu dialogues and punch lines. Patruni's performance celebrated the classical telugu actors like late Suryakantam, Victory Venkatesh and Divya Bharati.
The next act was a dance performance by India's first Twin Trans drags Shamna and Shanaya. The twin duet performance was indeed startling and created a huge crowd cheering within the audience. The performance had elements of grace and movement curated with elegance and nuance. Post the performance another drag queen Miss Maggie did an elegant ramp walk with high fashion runway look and served glamour to the audience.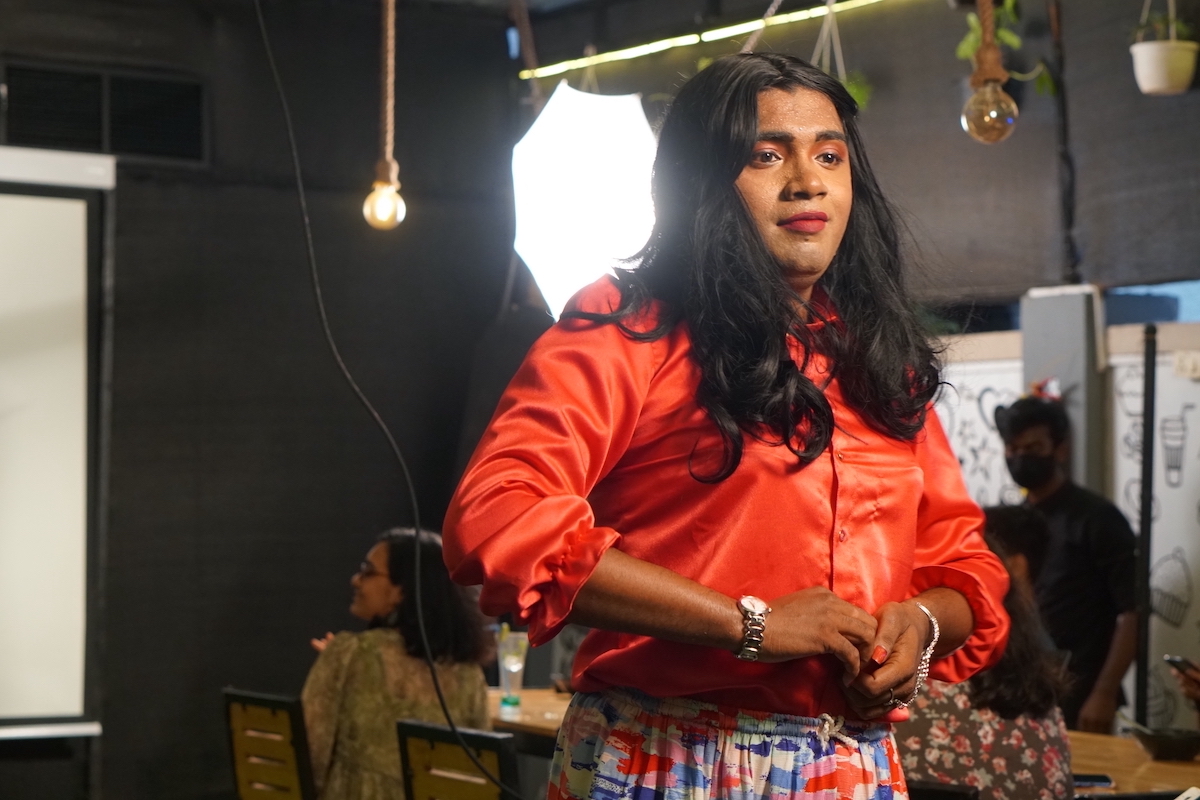 One of the significant moments of the event was participation of not only attendees but also the local residents around the venue. Street vendors, kids and women flocked from their respective buildings to watch the performance. Few kids climbed the boundary walls of the café and made themselves cosy to witness the magic of drag. The event ended with a folk musical performance by Patruni Sastry where they sang folk songs in multiple languages including telugu, Hindi and Awadhi.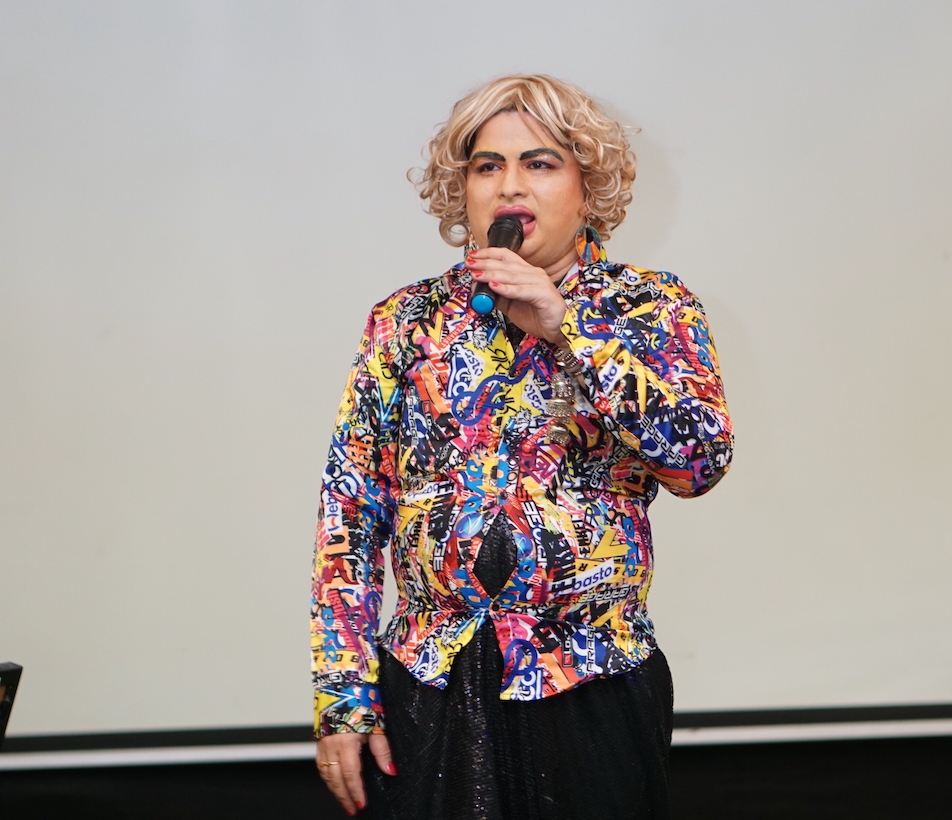 At the end of the Event, Shiva from Nestam thanked all the participants, volunteer and venue for supporting and cherishing the art of drag. Whiz of Vizag coordinator, Ayesha shared that such event would be stepping stones to teach queer inclusivity in the society and thanked all the allies who took part in the event to make a successful.
At the closure of the event, the kids watching the show came and shared their unique experience, hardly knowing the art of drag or understanding what it is, they said that this event made them curious to know about the gender performance and would like to watch more such events in near future. The event ended with people clicking selfies and meeting and greeting each other, making it one of the most memorable nights in the queer history of Vishakhapatnam