KASHISH Mumbai International Queer Film Festival is collaborating with the Consulate General of Sweden in Mumbai for the 10thedition of the festival to showcase Swedish queer films and promote LGBTQI rights in all aspects of life, society and the arts. The festival will be held June from12-16that two iconic theaters in Mumbai – Liberty Carnival Cinemas and Metro INOX. The festival theme is 'Over the Rainbow' and registrations are on at BookMyShow.
The Country Focus: Sweden program this year boasts of award winning films that have been applauded for their cinematic values, innovation and bravery in championing the growing representation of LGBTQ people in everyday situations in mainstream films. In total, three feature films and six short films from Sweden will be screened as part of KASHISH 2019.
"This year Sweden is the Country in Focus and we are glad to be working with the Consulate General of Sweden in Mumbai to bring a diverse program of films, music and filmmaker interactions. The Rainbow Riots India is a wonderful album that brings together a beautiful synergy between Swedish producer Petter Wallenberg and Indian singing talent. We are thrilled to be showcasing the live performance of one of the songs from the album at KASHISH 2019. What better way to celebrate love and dignity of LGBTQ people!", said Sridhar Rangayan, festival director
Over the last decades, Sweden has taken important steps to ensure that the LGBTQ community enjoys the same rights and opportunities as everyone else. Swedish films have been a popular source of entertainment and powerful medium to educate audiences about the stereotypes surrounding the LGBTQ community. Mauritz Stiller'sThe Wingswas one of the earliest gay – themed films released in 1917.
While Sweden began the decriminalizing process over 70 years ago and now upholds gay marriages too, India has only recently been able to get rid of Section 377 of the Indian Penal Code and are now pushing for other rights for the LGBTQ community. KASHISH as a festival has become an important space to mainstream queer visibility through art and cinema, and has been a pioneer in advocating social change.
The Consul General of Sweden in Mumbai, Ulrika Sundberg said, "The Consulate General of Sweden is happy to be the focus country and partner of the 10th edition of KASHISH Mumbai International Queer Film Festival. Sweden attaches great importance to equal rights and opportunities for everyone, irrespective of sexual orientation, gender identity or gender expression. While Sweden welcomes the Indian Supreme Court ruling on Section 377 of the Constitution, decriminalizing homosexuality, there is scope for exchange of best practices on how to safeguard LGBT- persons' equal rights and opportunities. In Sweden, the formal rights of LGBT persons have been strengthened through various reforms like an enhanced Constitutional non-discrimination principle, linked to sexual orientation, a gender neutral Marriage Code, enhanced family rights and criminal protection against hate crimes. We look forward to further exchange on this topic."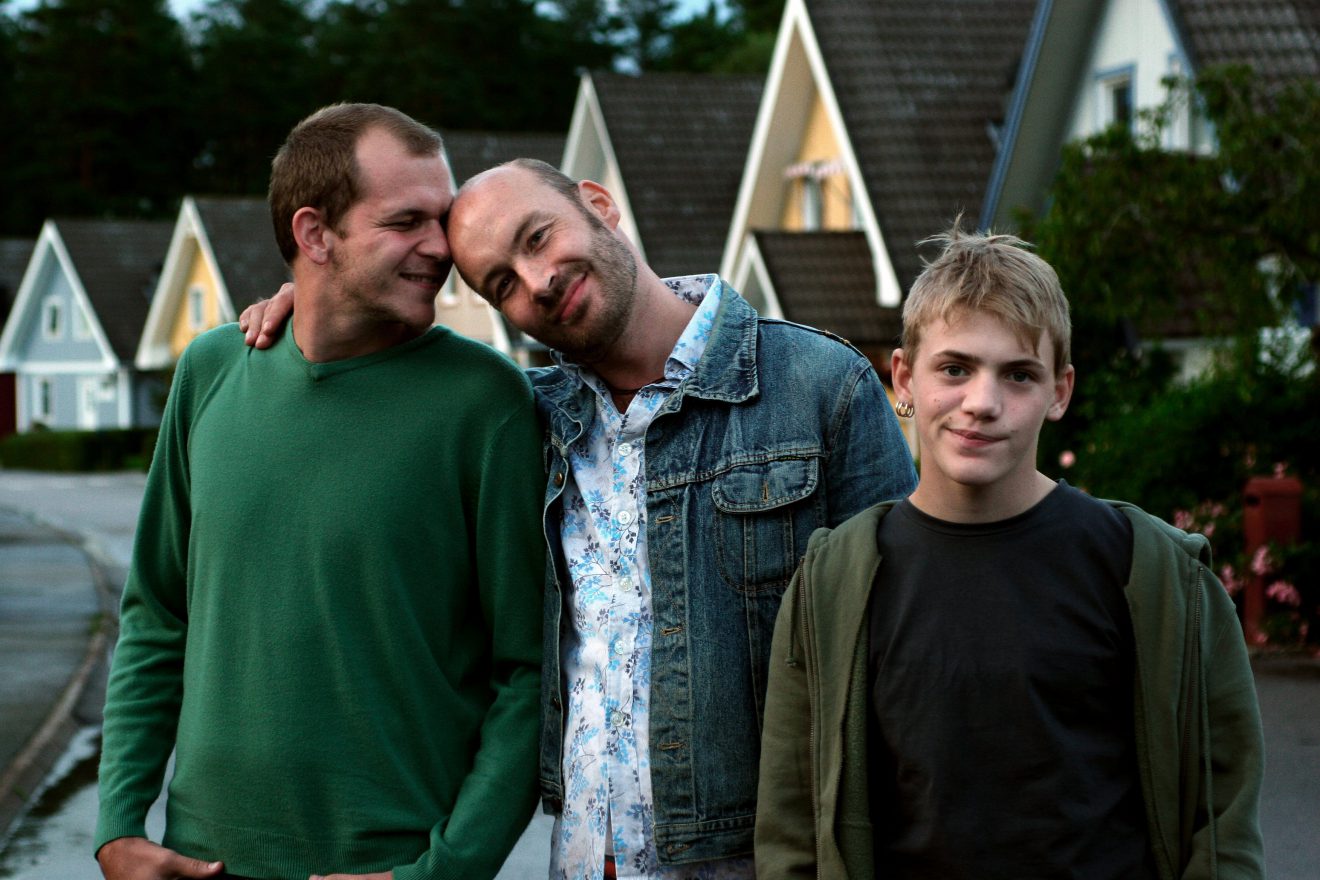 One of the highlights of the Country Focus program for Sweden is Ella Lemhagen' s attendance at this year's event to present her critically acclaimed comedy-drama film Patrik 1,5. Through this film, she has attempted to challenge prejudices by replacing the standard middle-class heterosexual couple with a gay one. The story chronicles the experience of the couple when they adopt a baby, Patrik, only to have him turn out to be a homophobic teenager. Patrik 1,5 was the Opening Film of the first KASHISH film festival in 2010!
Ella Lemhagen, Director,Patrick 1.5said, "When I filmed Patrik 1,5 back in 2009, the law about same-sex adoption was rather new in Sweden. Several same-sex couples had been screened and accepted for adoption and in theory they had the same legal rights as heterosexual couples. However, in practice there were no children to adopt for the same-sex couples. Patrik 1,5 was made from interviews of some of these same-sex couples and also based on a screen play by the Swedish writer Michael Druker. I am happy to be able to attend the festival now in its 10th year with Patrik 1,5, that was also the opening film at the first edition of KASHISH in 2010."
The country focus program will also be showing Show Me Love (Fucking Amal) which was Sweden's entry for the foreign-language Oscars in 1999. The film is refreshing in the way it portrays lesbian relationships in a small-town milieu. Some of the other Swedish film lined up for KASHISH 2019 are the feature film Something Must Break, and short films On Suffocation, Reel, Peace Talk, Boygame, My Gay Sister, Children Alike.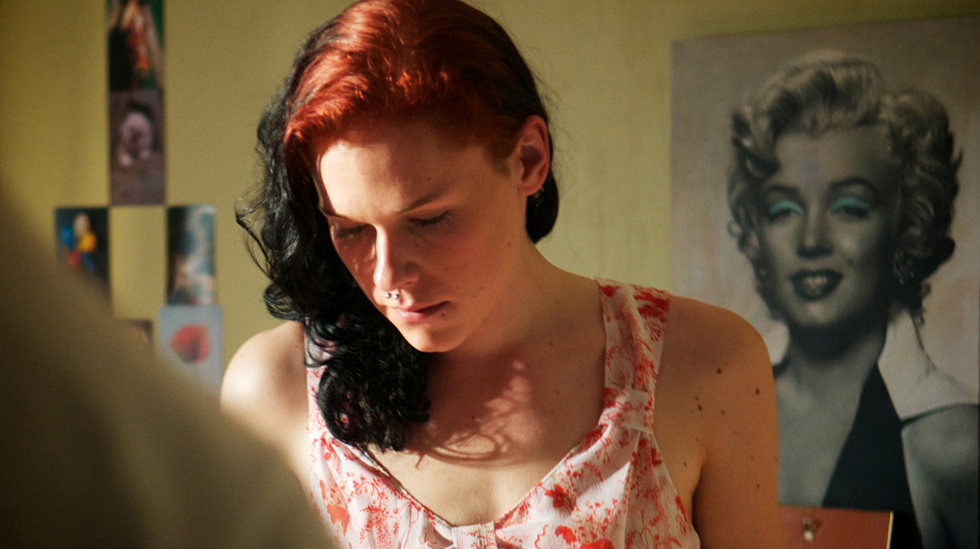 In addition to the film screenings, there will also be a 'KASHISH Konversations' panel discussion with Ella Lemhagen and the Opening Night of KASHISH 2019 will celebrate the worldwide launch of the album 'Rainbow Riots India' by Swedish music producer and songwriter Petter Wallenberg, founder of international LGBT organization Rainbow Riots. This will be the first-ever live performance of music from the album, featuring India's celebrity drag performer and singer Rani Ko-He-Nur, aka Sushant Divgikar, alongwith India's first transgender dancing troupe, the Dancing Queen.
Petter Wallenberg said, "I feel very excited to launch the album 'Rainbow Riots India' at KASHISH 2019. When I made the album I chose to work with queer singers and dancers in India, to show that we, as queer people, are everywhere, in every culture. This is a new dawn for India and a whole new visibility for queer talent. I believe that music and arts can change the world, because it can change people's minds."