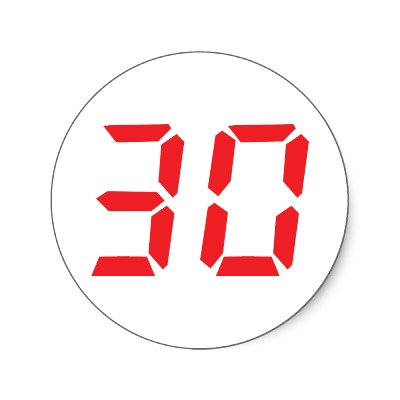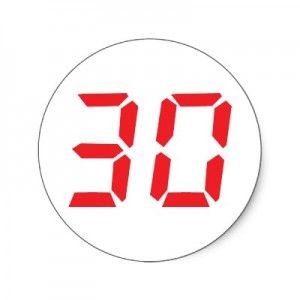 I write this keeping in mind millions of gay mature men and their issues, especially those who are single. Sadly, this gay world seems to forget that there is life after 30's, for some gay men it begins after 30. Being 30 and above doesn't make you "mature" as such, you should be called a "young adult". But when we talk about being gay in the "Indian context", the moment you touch 30 and go above it, you are considered a HAG!!
This is ridiculous, because I personally know many gay men in their 30's, single or otherwise, rocking the world out there. Look at many of our designers, most of them are single and above 30. What about some famous celebrities? Would you call them losers!! No you wouldn't, that's because you idolize them and because you do so, you find them hip and happening.
However, if the same has to be applied to someone simple and common as you and me, 30 and above that is, we are condemned. I am now in my late 20's and very soon would touch 30's, would you then condemn me as well? Would I not be accepted for the person I am, for the positive qualities in me or for the real man I am?
I know of some gay men in my city and across India, who are in their 30's and single. They lead very depressing and sad lives, why? This is because the superficial gay world wants and expects gay men to be twinks throughout their lives, which is what turns them on.
Grow up folks; age is only what you make of it. Being in your 30's and single at the same time is certainly no sin. You should be proud that you made it this far and with your experience; you could help the upcoming generation. Most gay men in their 30s and above are considered "old" which is a term synonymous to being "mature", this is the "Indian mentality" I say.
If you are 30 and single:
You are considered unworthy, gay men think if you couldn't hook up in your twenties, you wouldn't for the rest of your life.
You are considered to be a hag without an aim and ambition in life. Why? Because you have not found a partner yet (since when did your life depend on having a partner?).
These are just some of the instances and the list can go on for shunning anyone above the age of 30. Unless he has a rock solid six pack abs with a manhood to die for, if you know what I mean.
It's high time the younger generation of gays and even the senior gay men in the community start doling out respect. Or else we would be preying on one another without realizing the straight world would feed on us and diminish us for good, do we want that to happen as well?
My only word to those who shun talking or interacting with gay men above 30, remember tomorrow you would cross the threshold soon, the same bug would bite you as well, then let's see who has the last laugh!!
This blog was published in Desiboys – The social network for gay Indian men worldwide