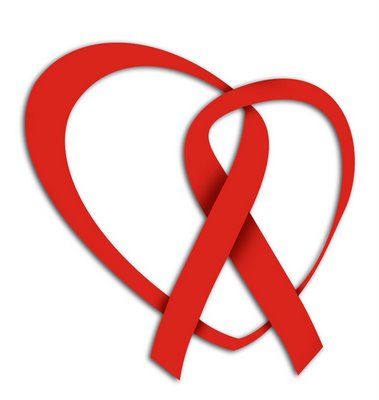 – Dr. Himadri Roy
Aakash was taking off the red ribbon from his shirt when he looked into the mirror to travel back in time…
He could see how after his fun-tastic college days he did get through IIMC for pursuing PG Diploma in Advertising and Public Relations. The girl friend, who was glued to him, always had to separate from him, as she got through her higher studies somewhere in the US. But before they parted for the last time Aakash had enjoyed a memorable session on the back seat of his car. As he took out some of the condom packets and kept near the shelf of the mirror. He laughs and recalls how his father scolded him the next day when he discovered the used condom left on the foot matt of the back seat.
As he laughs aloud for a while, then he looks at his deep, painful eyes. Today he participates in every occasion whenever awareness programmes for HIV/AIDS take place in the city. Today, he joined the rally organized by the UNAIDS and saw people around. One of the on-looker comes to him and smiles, he was mot more then 16 or 17, the thin line of moustache was still coming upon his face. He puts his hand forward and says, "Hi! Is this rally only for those HIV+ people or anyone can participate?"
Aakash smiles brightly, "Yes, anyone can join it! Its just an awareness rally."
They started walking together and discussing the basic information about HIV+ people. Aakash kept on answering all the queries of the teenager. For a while there was no conversation between them, the guy holds Aakash's right hand and puts his fingers into the gaps, Aakash halts and stares at him. He asks, "What happened?"
He grins broadly displaying his haphazardly arranged disproportionate teeth. With lots of courage in his eyes, he puts a question forward, "Are you also a HIV+?"
Aakash gives a painful smile, nods his head with affirmation.
"I know it would be too personal to ask but, I am very curious to know how did all this happen!" his grin extends further.
"Oh, yes you have asked something very personal but as you are a young adolescent, I don't mind sharing my experience with you."
The teenager hugs him without any thought, "You know I lost my best friend few months back, he was also suffering from the same, but as he was a drug addict, I presume he acquired the disease from it!"
Aakash could feel the sorrow, as his tear drops dripped upon his shoulders from his thin eyes. One of the participants with the red ribbon on a white tee, smiled at Aakash and said, "Com'on, lets walk little fatser!"
Aakash nods his head and replies, "You guys move ahead, I'll join you!"
The young leaves the hug after sometime, Aakash holds his hand and says, "Lets sit there by the road. By the way, I'm Aakash and you!"
Wiping his tears with the back of his palms, he smiles, and answers, "I'm Lalit. I study in the first year in DU."
"Ok, I presume you joined the rally because of your friend."
Rohit nods his head. They sit down on the side of the road, upon the pedestrian. Throngs of people participated in the rally were walking with red ribbons pinned upon their chests. Hundreds of them stood on the pedestrian to watch what was all about the rally. Aakash stares at the footsteps that passed by with dust strolling behind them.
"Yeah, tell me!" Lalit enquires with a soft tone.
Aakash returns back to reality, "Oh yes, it all began five years back…"
He heaves out heavily and continues, "This damn jam, horrible! Whenever it rains the Tilak Pul gets awful", I banged my fist on the driving-wheel with angst. After struggling through the jam for about an hour I came out to a free road in the Lutyen's Zone. The cellphone rang. I parked the car on the side of Safdarjung Road. Answered the call,
"Hello! Oh Pranay! Yes tell what has happened now? Did the boss screamed again?"
After the conversation with the colleague, I recalled the horrible meeting we had in the board room this late evening, where the reasons for the project to slip out of our hands went to our rival organization was discussed in details, and I was held responsible.
"I am tired now!" The pressure of working in this German MNC, the responsibility of the aged parents –no time for my social life, no time for friends, no time even for my parents.
"Oh god, when will I get free from all these?" probably the answer would come but the honking of a car at my car's back made me realize I am on road on a rainy late evening.
I started driving again and turned on the Teen Murti round-about. I saw few bus commuters standing on the bus-stop. The downpour increased with every second passing by, it in fact did not allow me to visualize anyone on the bus-stop. But translucently I could see someone asking for lift. I halted my car. The poor guy drenched completely, came running towards my car. I cordially got the driver's window down, as he came close I could make out he was a young guy, age of about 23-24, completely drenched. I stared at his sparkling eyes, the lids dripping and continuously meandering rain through his strays of hairs. He lips opened with tenderness and gently with water droplets on it, enquired if I was going on his way, and requested very politely, "Sir, please can you drop me till Ring Road if you don't mind?"
His words reverberated into my ears and I forgot all my tensions of the day.
"Sure!" I smiled and opened the side door and let him hop in. All my angst of life vanished away after having a close look of the guy sitting next to me. I could not find any reasons for such a relaxed feeling.
After taking his seat beside me, he smiled with a relief, and said, "Thanks a lot. You know I have been waiting for about one and half an hour for the bus. I don't have any words to return my gratitude."
I smiled back and said, "So your bus ditched you badly and the rain too."
I started my car and moved ahead.
We were quite for sometime. I didn't know what to ask how to begin a conversation, except foolishly smiling unnecessarily. His soft voice brought me to senses, I heard him say, "My name is Karan, and I am a research scholar in JNU. I had come to the Teen Murti Library for my thesis work."
"Oh you are a scholar! I thought you are a college guy. By the way I am Aakash and I work with the advertising firm, McKinsey & Company as a Production assistant."
"Wow! You are an ad-man, great! Where do you stay? I stay at a rented apartment in R K Puram Sector 12."
Before I could answer his innocent query, we reached the destination where he will get-off the car. I felt a bit restless, I don't know the reason. I turned towards him and saw his wet, long hairs falling upon his fair face. I drooled on the two buttons of his drenched plain, white shirt that were kept open, may be to have a glimpse of his hairless chest. I said with impatience, "Can I drop you till your place?"
He slowly dragged the stray of his wet hairs from his face back to its position and turned towards me and answered hesitantly, "But…"
"But what?"
"Won't you get late for your home? It's already 10:30."
His words made me realize he was not only good-looking physically but also from his deep heart. "I usually return home late so my parents are used to my habit of late-coming. You know we ad world people have no time returning home."
"Even then…"
I could see a resistance at his hesitation. I said with a demanding voice, "Ok! If you have a problem then I won't compel."
"No Sir, but I have a problem. I stay alone. I don't know how I will I return my gratitude. Except a cup of coffee, I won't be able to offer you anything!"
I felt touched by his words. I smiled and said, "Great! This rain and coffee made from your effort. What a great combination."
He felt happy by my response and said, "Ok then! Let's go!"
I drove the car faster and with more ease. My mind got free of all the tensions of my office, my parents and social life. I forgot everything. I had never behaved in this fashion ever. I don't know why I was getting close to a man of that age. I couldn't find any reason. I have never been attracted towards my own sex in this way, that too to a stranger, although there are quite handsome guys in my office. They are much better looking than him, but somehow his innocence and serenity in behavior won my heart at that moment.
I came back from my reverie with his soft voice resonating, "Sir! Sir! Sir! You have crossed the lane to my house."
"Oh shit! I am so sorry!"
And I followed his instructions which led us to a colony with four-storeyed houses. As we came out of the car, we both got drenched by the heavy downpour.
He opened the lock and invited me inside his home. I entered a one-room set of beauty. Very cleanly decked up –the yellow printed bed sheet neatly put up, the side table has a number of books on it, the chair has a few papers dumped on it, and the lime curtains matched the bed sheet. There was no furniture except these few. He said with etiquette, "Sir, please sit down. I will get the coffee made within five minutes."
He removed a curtain and entered another room, presumably his kitchen. As he went inside, he said with a loud voice, "Please make yourself comfortable!"
Without thinking twice, I sat down upon the clean single bed with my drenched clothes. I touched the bed sheet very caressingly as if to feel something. I grinned, 'Poor guy. Must be struggling a lot for his livelihood.'
He comes back with a tray and two cups of coffee on it. Keeping the tray upon the bed, he also sat in front of me with drenched clothes, and said, "Sir your coffee."
I got pissed off with his address. I said, "In one condition! You have to call me by my name."
"Aakash, will you have the coffee now?", he said with a beauty of innocence in his voice.
I picked up the cup, and said him, "You got drenched. Change otherwise you will fall sick."
"But you are also drenched."
"What can I do?"
"If you want you can at least dry your hairs, if changing in a stranger's room is against your principle."
"Please, don't call me a stranger now, we know each other by name at least."
He got up and unbuttoned his shirt, he said, 'Then what am I?"
I could not hold seeing his smooth chest, I went towards him, held him close to myself, keeping my chin upon his shoulder and said, "I don't know why, but I think I started liking you."
Reciprocating my feelings, holding me closer, as if wanted to get lost in my body, and said, "Feel me then."
I was not prepared for what followed, I had never imagined in my whole life. After my college days with one of my junior girls, this was my first experience with my own sex. But the feeling it left in me was enchanting and satisfying.
I came back home, feeling enthralled, as if I have achieved a great remedy to my stressed life.
Next Friday, I again visited his home, but I was shocked when I came to know from the next-door neighbor that he has left for his hometown for good. Within a span of six months, I forgot him completely. And my remedy could never been achieved again. I felt I was made to suffer the tensions and stresses of this busy metropolitan life. I got an opportunity to visit our head office in Chicago. Before all the formal clearances for the visa, I was told to get my medical checkup done as a technical formality. I visited the appointed doctor and got my tests done.
Today was the day to collect my reports. I was very happy that I am going somewhere that has always been a dream. I visited the doctor, smiled at him, he looked at me with suspicious eyes of abhorrence, threw the report in front of me, and said with hatred in his voice, "There you are!"
I couldn't fathom the reason for his reactions. I came out of the doctor's clinic and sat down on the wheel, still trying to delve the reason for his loathing reaction. I opened the sealed envelope, as I unfolded the sheets, my jaw dropped with shock and hopelessness. Tears twinkled in the corner of my eyes, I could see my dream collapsing. I held the papers in my hand and could visualize my destroyed and ruined world. I bit the lower lips as strong as I could and try to divert the excruciating emotional pain to a physical one. I couldn't accept that I am an HIV+.
Tears roll down his eyes, Lalit stares at his braod bulging eyes, "Then?"
"Then what! I lost my job, my father expired when this news reached him. My mom also couldn't bear the harsh taunts of the society, she followed her husband after three months! But with the help of my handful well-wishers, I managed to survive, fighting with healthy lifestyle and see," with red bulging eyes, Aakash looks at Lalit, "Still I'm surviving!" Lalit holds his palms and says, "May god give you longer life!"
"Thanks, but dear," holding his cheek, advices, "Never dare to have unprotected sex with anybody!"
As the tears fall upon his naked folded arms, he notices that he was lost inside himself, in the heinous past. Lalit's innocent face emerges upon the mirror, Aakash tries to touch it and with pathos utters, "God please protect such innocent souls!"