A transgender American judge, who was to visit India on the invitation of the US Embassy as an expert on LGBT law and policy, and interact with local LGBT and human rights activists, NGOs, lawyers and judges, was denied visa by the Indian government.
Judge Victoria Kolakowski is the first openly transgender judge in the United States and was elected to the Alameda County Superior Court in November 2010. She came out publicly in 1989, and has been a leader in numerous local, state and national LGBT legal, political and spiritual organizations. She co-authored Berkeley, California's domestic partner public registration ordinance in 1991 and was co-chair of the board of directors of the Transgender Law Center, an organization focused on the well-being and protection of transgender individuals.
The story ahead is one of the Indian Government strategically delaying the Visa to the point that the trip had to be cancelled, without at any point owning up to it. In an elaborate facebook post, Judge Kolakowski has written about the whole ordeal. She was to visit India from March 10 to March 26, on an invitation by the US Embassy, and was supposed to visit New Delhi and three other cities. She received the invite on February 1 to speak on LGBT law and policy, as part of the ongoing U.S. Speaker Program for India.
In her post she writes that she sent all her documents by mail to CKGS, the contractor that handles Indian visa applications in US, on February 16th, which was received by CKGS on February 17 and by the consulate on Monday, February 20.
"As the day of travel (March 10) got closer, the outside contractor and I daily communicated with CKGS. They said there was no problem, just that it needed processing. Our State Dept. contact said it was not unheard of for visas to be approved the day before, or even the day of travel, so while it was annoying, it was not cause for undue concern," she narrates.
However, a day before the trip, she was told that she will be able to collect it next day in the morning. With bags packed, she went to collect her visa at 9 am, but was finally told at 11 am "that the consulate was in the midst of an audit and would not be able to complete the visa in time." She then headed to the consulate directly and presented her invitation letter. It was then that she was told that they needed more information about the details of her trip. "Just before they closed at noon, a man came out to return the letters. He pointed to the letter where it said "to participate in a program on LGBT law and policy in India". He explained that they needed to know more about the program, so they had directed their inquiries to the Indian Embassy in DC, who forwarded the matter to the Ministry of External Affairs in New Delhi. They say they are just awaiting authorization from New Delhi. Unfortunately, by that time, everything in India was closed until Tuesday because of the Holi holiday," she writes.
Authorities on the US side however assured her that all necessary information had been passed to the Indian government much in advance. Having missed her flight on March 10th, Kolakowski was hoping the visa issue will get sorted after the Holi break. However, with no breakthrough in sight, the trip was finally called off.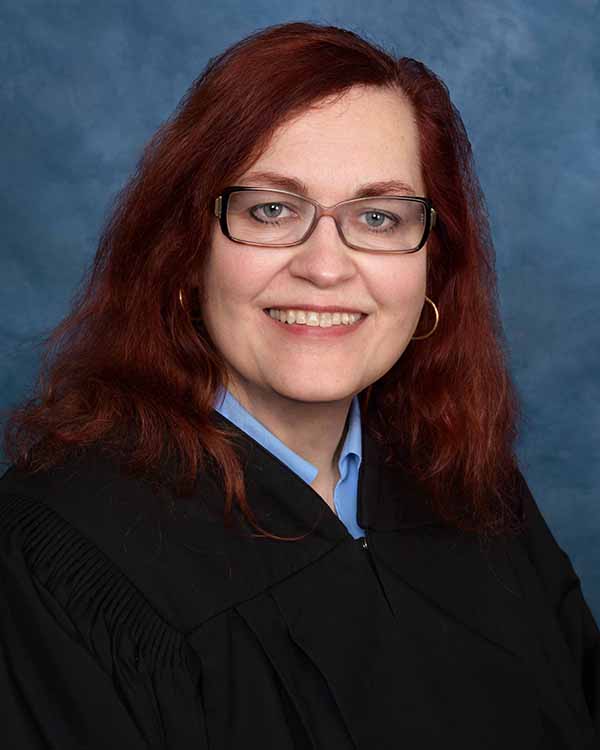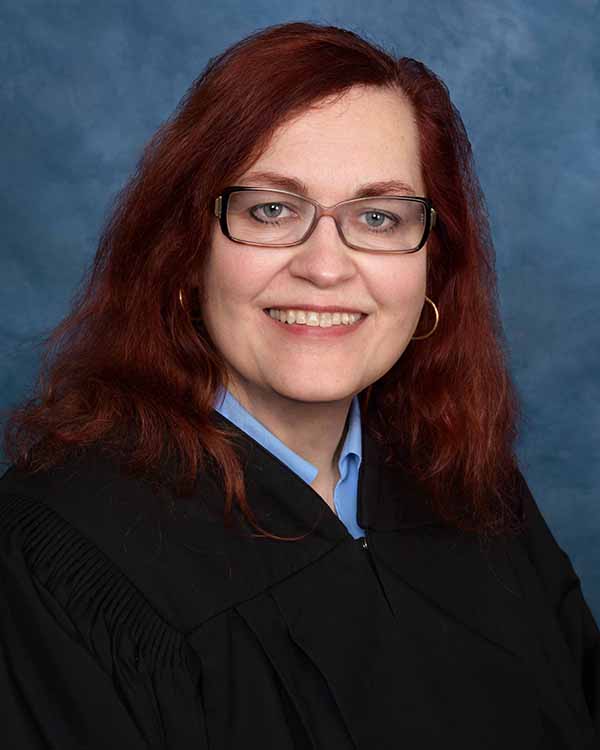 Indian Government however maintains that they did not deny visa to Kolakowski and the delay was because details of her trips were not provided to them despite request. "Actually, the US Embassy was asked for details of her programme or purpose of visit since she was being invited by it. No details were provided and so the application could not be processed further," they told The Wire.
The US Embassy wrote to her on 15th March, telling her that despite their persistent efforts for the last one month, including personally meeting with the Director General of the India Council for Cultural Relations, they were unable to secure a visa for her trip from the Indian government and will have to cancel her trip.
In an email conversation with Gaylaxy, Judge Kolakowski said, "I have never been contacted by the Indian government, at any stage of this process. The discussion has happened primarily between me reaching out to the bureaucracy and getting little information, as described in my Facebook posts, and the two governments interacting. I was assured that the Indian government was given all requested information."
She also pointed out that the Indian government did not respond to requests of The Bay Area Reporter for a statement, a US based media outlet which first wrote about the visa issue, but has been talking to Indian media. "They have not been willing to speak to the BAR, but they have been speaking with Indian media."
Expressing her disappointment, she wrote on her facebook post, "Sadly, this was to be a nice educational experience for me and folk in India that would have been really worthwhile for all. I am not a crazy person, I listen and just talk about my experience. I am non confrontational. I am downright respectable. A lot of people went out of their way to help make this happen. It would have made the world a little better."
This comes in the wake of recent crackdown by the Modi government on human rights campaigners in the country. Lawyers Collective had their FCRA license cancelledin December 2016 by the government, which the organisation says was despite it providing all necesssary details with regards to its funds and expenses as requested by the government. Lawyers Collective has been fighting a number of human rights cases, including Section 377. The organisation had said it was being harassed for taking on the government, "Both Ms. Jaising and Mr. Grover have been and are continuing to take up sensitive cases, in their professional capacity, against the powerful functionaries of the present ruling establishment, including Amit Shah, Sohrabuddin, Yakub Memon and Sanjiv Bhat."
Prior to that in 2015, Priya Pillai, an environmental activist working with Greenpeace India, was offloaded when she was about to board a flight to the UK to testify before British Parliamenterians about the harmful affects of the mining activity of Essar Power in Mahan Coal area in Madhya Pradesh. The government later said Pillai was not allowed to board the flight as she would have "projected the image of Indian Government 'negatively' at the international level." It also said that her deposition before a British parliamentary committee would have been "prejudicial to national interest".
This refusal to grant visa to Judge Kolakowski by constantly delaying it to a point that the trip had to be called off is the first time that the present Indian Government has prevented a discussion on LGBT issue. It remains to be seen if this will become the norm in the coming days, or will be a one-off incident.

Latest posts by Sukhdeep Singh
(see all)