"I quite jokingly say that rhythm runs inside me as my mother is a dancer and father a drummer. I used to watch all of her shows. So, dance has been a really important part of my life and will always be," says Abhina Aher, a transgender and trans rights activist.
Born in a middle class Maharashtrian family, Abhina, at a very early age of 3, lost her father. Defying the stigma, her mother, a strong and graceful woman, raised her sole child very elegantly.
"While she was at work, I'd pull out her saaree and playfully wear it with makeup and jewelry. Embracing that aura, I gazed at my own shadows on the wall and pictured a beautiful woman dancing. That is what I was longing for! But when my mother found out about this craziness, she got really mad. I protested that I wanted to dance! Dance like her. She said, 'No, Boys do not dance,'" recalls Abhina
Abhina who was an extremely feminine kid, hated wearing boy's clothes. Like her friends she wanted to wear frocks. "People used to make fun of me. At school they called names like chakka and all those lingos they use for female aesthetics. Growing up, I faced a lot of problems. The teachers insisted me to use the boy's washroom. So I used to wait till recess got over and stealthily use it during lectures when nobody could harass me."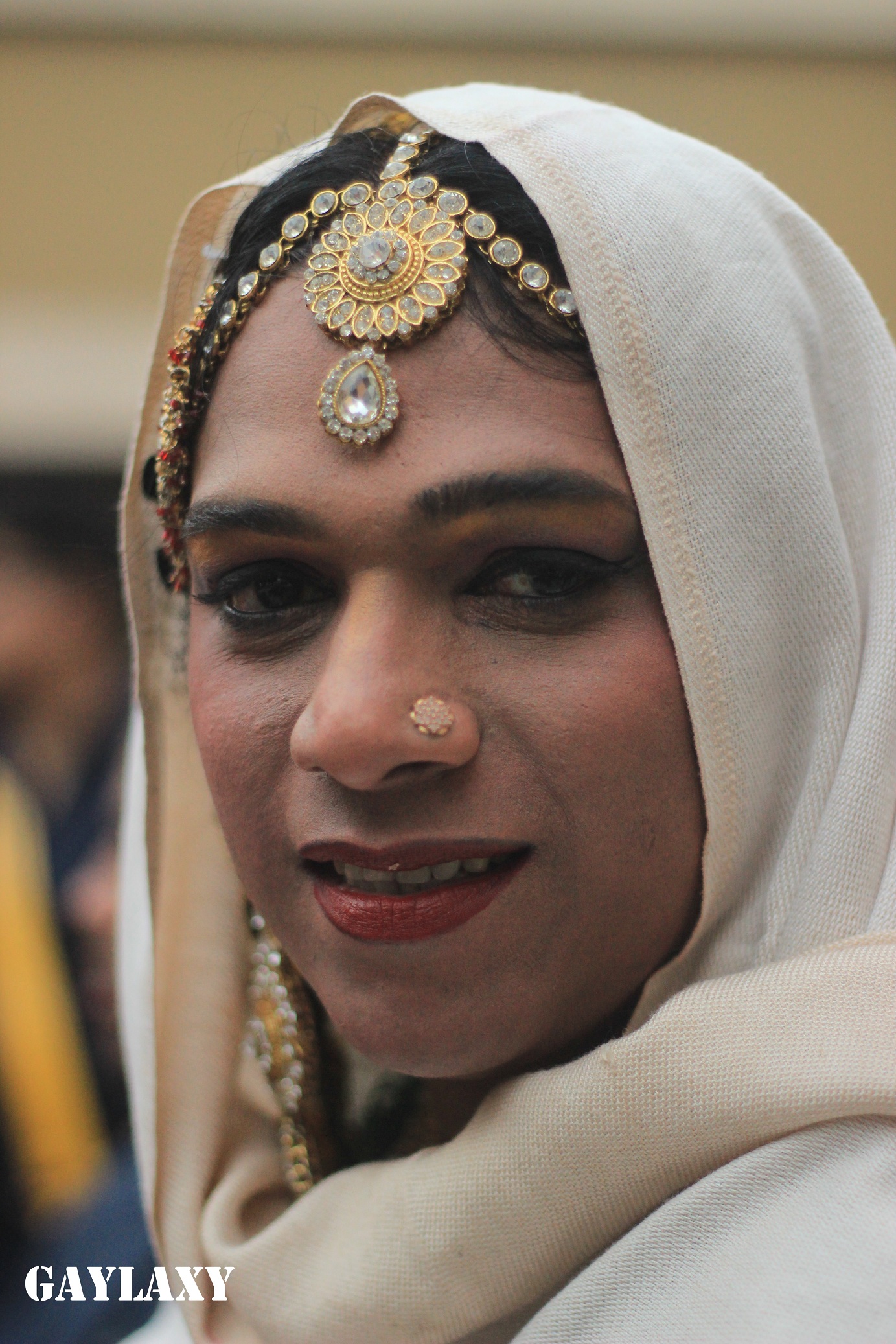 In India, parents seldom talk about sexuality and sexual behavior. Even girls are not sufficiently made aware about menstrual cycle or body changes. In our patriarchal society women are taught not to have sexual pleasures.
Abhina narrates how she had to endure abuse at school and had little support from her teachers. "When I was in 9th standard, I was nearly raped by a bunch of boys. They tried to rip my clothes, brutally kicked me and also tried to beat me with a metal ruler. But I was too ignorant to understand that it was a sexual harassment. I was totally aghast when my own teacher said that the problem is with you. Because you don't behave like a boy, they tried to punish you. I was too scared to tell my mother.The entire world tried to tell that I am not a girl. But I knew I was a girl."
Her loneliness reached such levels that she event attempted suicide, "I would get attracted to males. There was no body I could talk to. I had no friends, felt lonely, afraid and used to sulk all the time. I tried committing suicide 3 times. But with that 3rd unsuccessful attempt, I knew I wasn't meant to die. I had some unfinished business and I decided to serve that purpose."
After school, Abhina studied arts and economics from the R D National College in Mumbai. She graduated college in male clothes.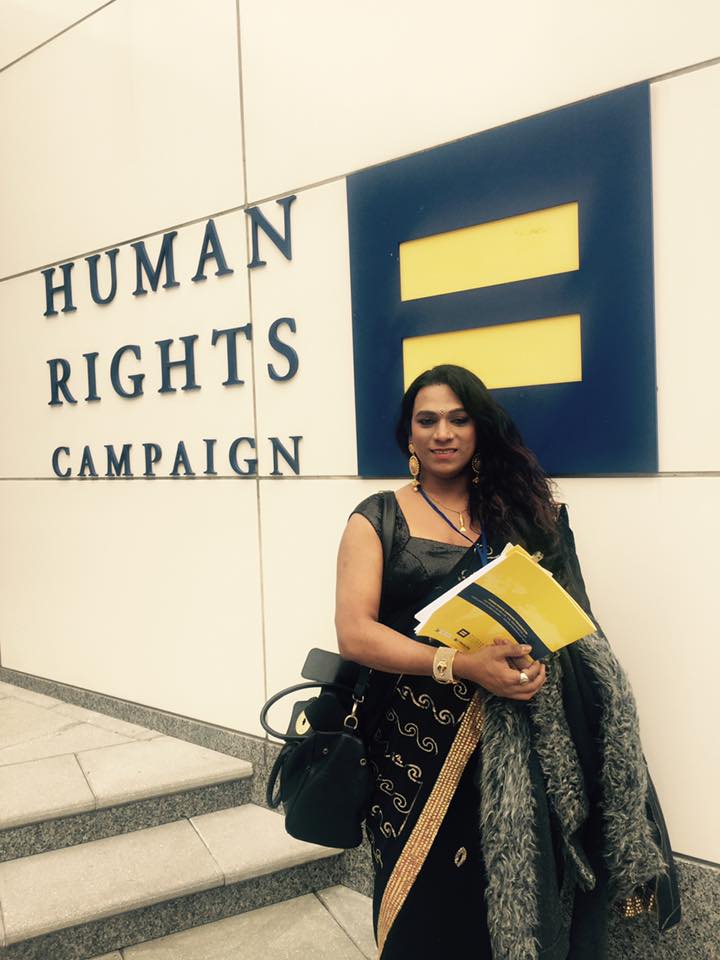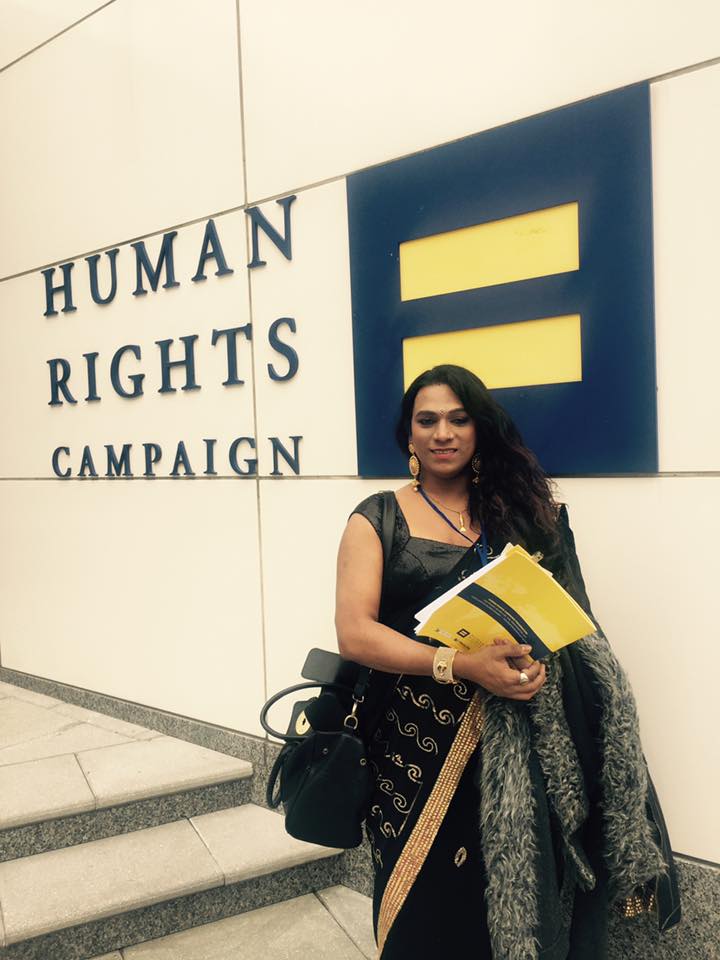 In 2010, Abhina moved to Delhi and worked with a plethora of organizations. She worked for 8 years at Humsafar Trust and learned counseling, research, advocacy, capacity building. She also worked with bar girls and sex workers. She has been a part of WHO for HIV issues, trans violence, trans acceptance, gender discrimination, consultant at John Hopkins University and India HIV/AIDS Alliance, Family Health International (FHI), International Trans refer group (IRGT) on HIV, Global Action for Trans Equality (GATE).
"I want to set a solid foundation for progress of transgender people and give back as much as possible," she says.
After 20 years, today Abhina runs her own organization called Tweet (Transgender Welfare Equity & Empowerment Trust). But in between this journey there are a lot of sub stories.
8 years ago, the Kathak dancer started a dance group called the Dancing Queens which is a tool to advocate gender and sexuality issues like coming out, family support, main streaming, stigma, violence, employment and education.
The group has done about 67 shows across India. "We raise money for pride walks and for HIV positive trans people. 30 % of dancers are HIV+,"she states. Recently they did a corporate show for Godrej which was attended by around 600 people. After that, Godrej hired their first Trans person!
"At times when we performed people threw pebbles at us. So you are always vulnerable. There are some chapters of my life which I never might talk about. These are miserable times when I had to struggle for Rs 100 a day. There are steep challenges in what we do," she recounts.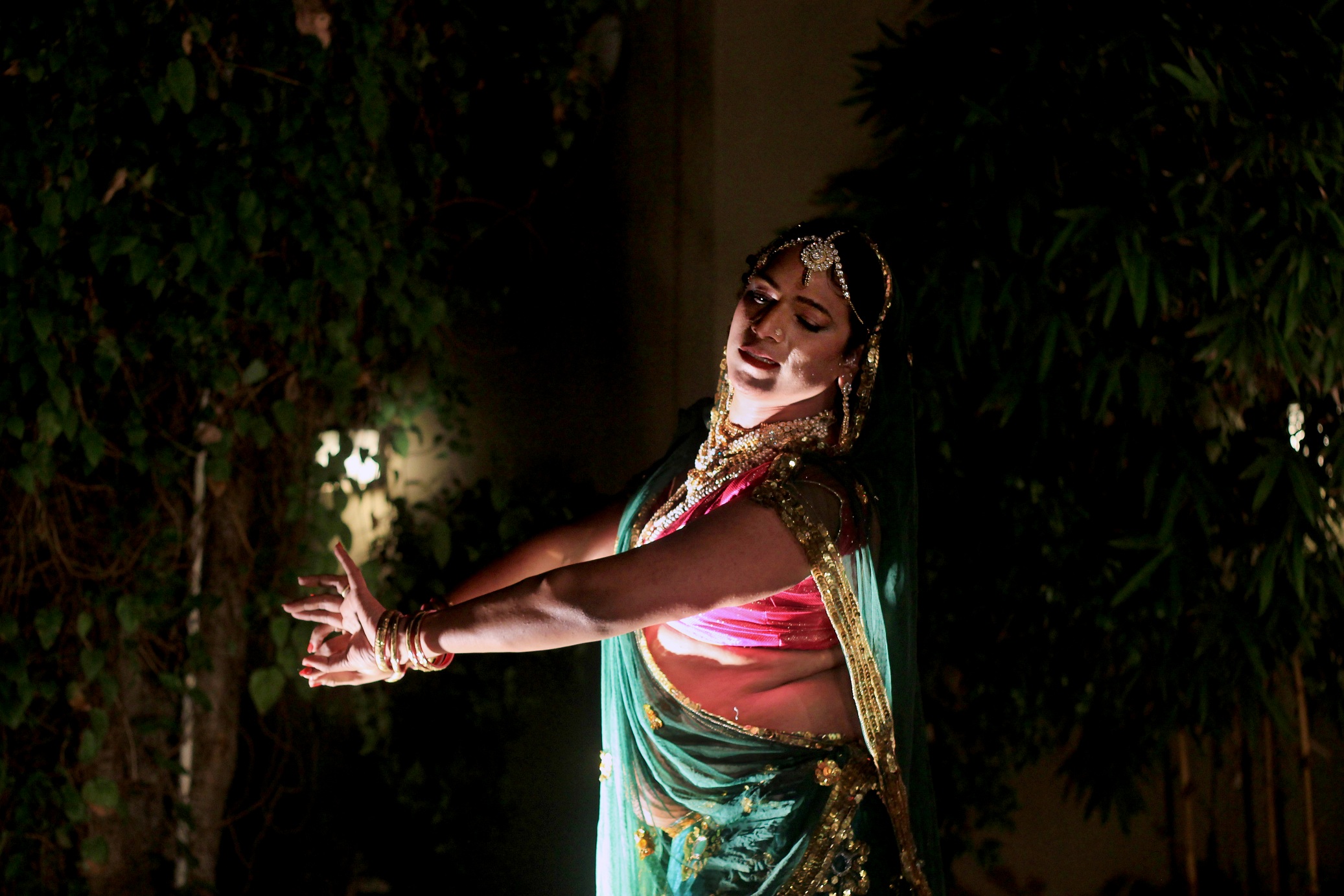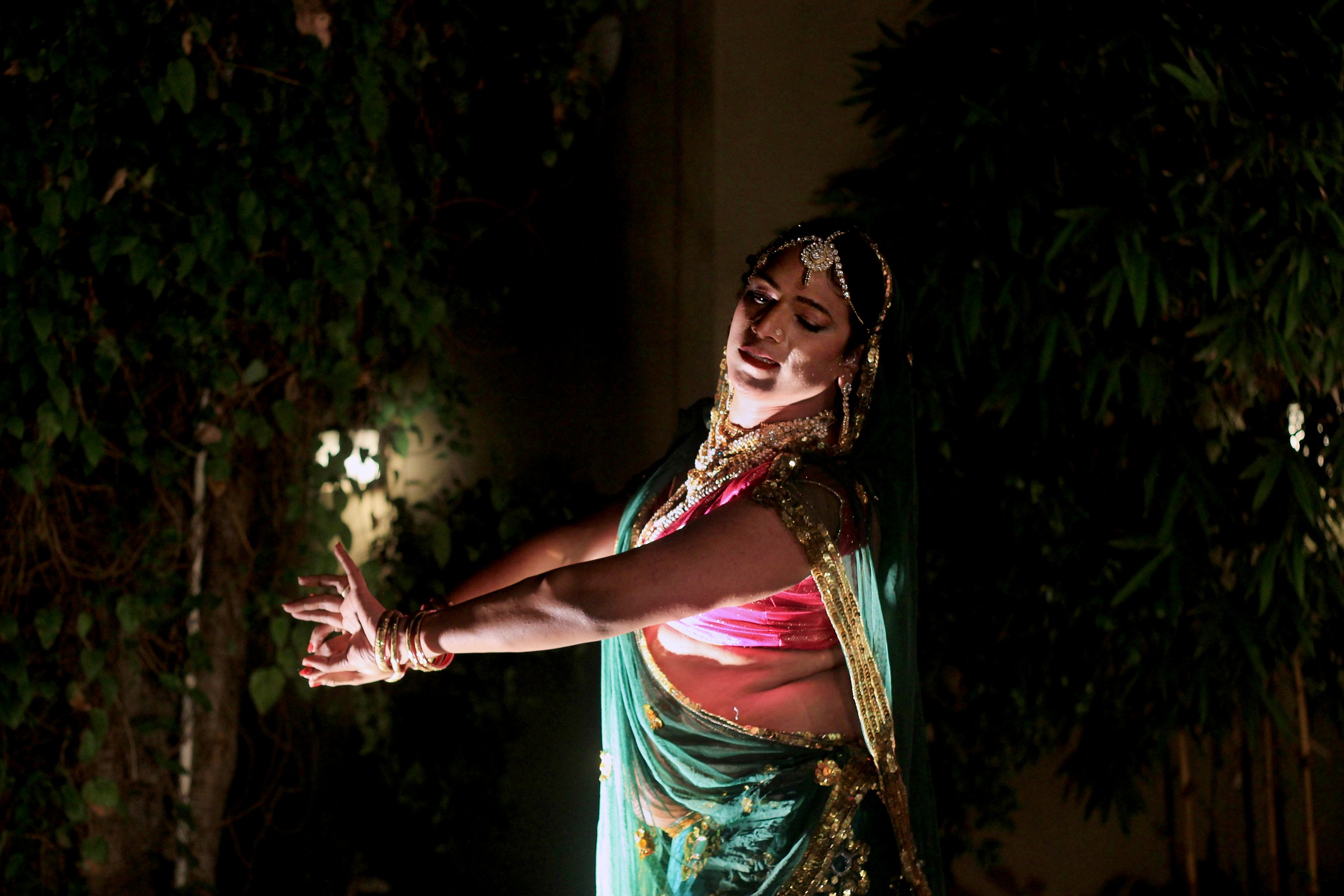 While there are challenges around violence, stigma, health care, education and employment, the biggest of all is poverty. "Poverty is killing people," she says worryingly.
The 2012 census reported 5 million trans population but that's just the tip of iceberg. A lot of people do not declare or come out. A lot of trans men are living as women. As of 2017, there are an estimated 25 million trans people in India.
But as compared to foreign countries India is still ahead. The NALSA verdict by Supreme Court sensitized the judges and it was a huge achievement, though a lot of work still remains.
She has been a part of various new initiatives and believes in creating history. "We are trying to create work for trans people. We run online campaigns on trans phobia focusing on the main stream society. Lack of awareness is the biggest form of stigma, which is quite contradictory as our culture goes back to 7000 years. We had a dignified positioning in the society. We were the fortune tellers, dancers, makeup artists. There's a temple in Mehsana, Gujrat called the Bhaucharaji mata temple where the priest is also a trans person. Unfortunately today we are only mimicked in movies and TV shows."
Trans people also have a heart and are struggling for dignity and respect. The community has given us role models like Laxmi Narayan Tripathi, Akkai Padmashali, Manabi Bandopadhyay who are pushing the boundaries and defeating the taboos.
From a shy, lonely person to an eloquent speaker addressing a crowd of a lakh people, Abhina too has come a long way. She says, "I will be proud when a lot of people would come to show strength when I die. We don't take anything with us but only the good deeds. I may not be the best looking person, but I have the best heart inside me and that is what I would cherish all my life."
She then hums a song… Ghir ghir aayi badariya kaari… as she wipes a premature tear in her eye.

Latest posts by Rashmi Singh
(see all)