With just 2 weeks left for the first phase of Lok Sabha elections, political parties have started coming out with their manifesto. The CPI(M) released its manifesto on March 28, in which it promised its support for LGBTQ rights in India by bringing in various legislations, if voted to power.
CPI(M) member Sitaram Yechury shared a snapshot of the manifesto which talked about LGBTQ rights. In its manifesto, the party has promised to legalise same-sex marriages in India and give legal recognition and protection to same-sex couples. The party has also promised to bring a comprehensive anti-discrimination law, as well as pass the Transgender Rights Bill 2014, after removing/modifying the parts that have been opposed by the Trans community. Furthermore, the manifesto talks about reservation for transgender people in educational institutions, expansion of the UGC anti-ragging policy to address ragging/bullying/violence based on sexual orientation or gender identity, and accessible and safe bathrooms for trans, intersex and gender non-conforming individuals.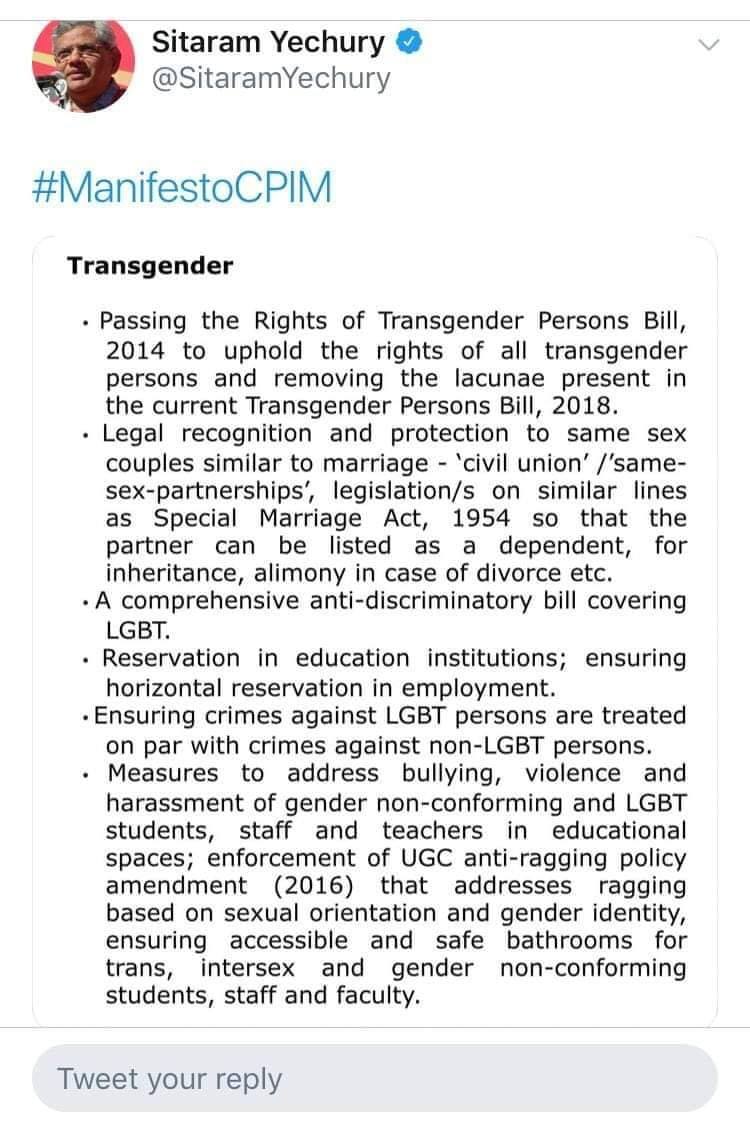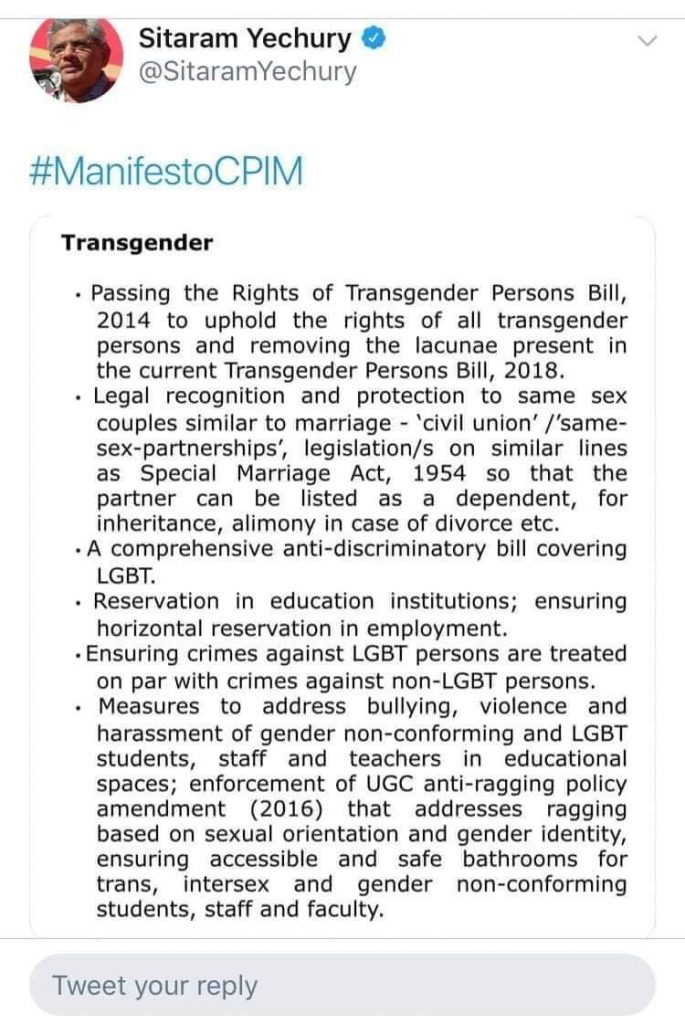 The manifesto also promises to raise the statutory minimum wages of the workers to ₹18000 per month, implement 1/3rd reservation for women in Parliament and state assemblies, increase public expenditure on education to 6% of GDP, and reservation in jobs & education in private sector for SCs & STs.
With Section 377 read down by the Supreme Court last year, and this Lok Sabha elections being the first since the decriminalisation of homosexuality in India, CPI(M) has become the first party to support same-sex marriage laws and LGBTQ rights in its manifesto. While the Congress Party too has held consultations with select LGBTQ community members, it is yet to come out with its manifesto, and it remains to be seen if it will support LGBTQ rights in its manifesto as well. The other major political party – BJP- has been tight lipped on the issue though.

Latest posts by Sukhdeep Singh
(see all)