The winner for the KASHISH 2023 Wendell Rodricks Poster Design Contest for the 14th KASHISH Mumbai International Queer Film Festival was revealed today – Tanishka Jain, a student at ITM Institute of Design and Media, Mumbai was picked as the winner by Jérôme Marrel, husband of late Wendell Rodricks, who instituted the award in 2012.
Jérôme Marrel, who is the jury for the contest, said, "I liked the theme of this year's KASHISH 2023, 'Be Fluid, Be You!' as it is very much in line with Wendell's thinking." Marrel, alongwith 6 of Wendell's friends, unanimously, without consulting each other, selected the winning design as "we all felt the fluidity through the boat ride towards being us, represented by the LGBTQ colors of the sea, was the perfect representation of this year's theme."
Reacting to the choice of the winning entry Sridhar Rangayan, festival director, said, "The poster reflects the true vision and intent of the festival with its all-inclusive set of gender symbols, and the hope of a way forward represented by the sailing boat. This beautiful poster flags off the festival's journey towards a grand event in the Pride Month of June."
Tanishka Jain's design was selected from around 30 submissions received from such diverse cities like Hyderabad, New Delhi, Gurgaon, Mumbai, Pune, and also from USA and Bahrain!
Speaking about his design, the winner Tanishka Jain said, "I wanted to convey the message 'Be Fluid, Be You!' visually and in the simplest way possible. Life is a sea and we have the oars of our boat and we are free to choose any direction in which we want to row our boat. I've shown an individual recognizing their freedom to choose their identity (moving between the currents, and drifting ahead by the current they would like to flow along with) by being sexually fluid and being themselves without others' judgment."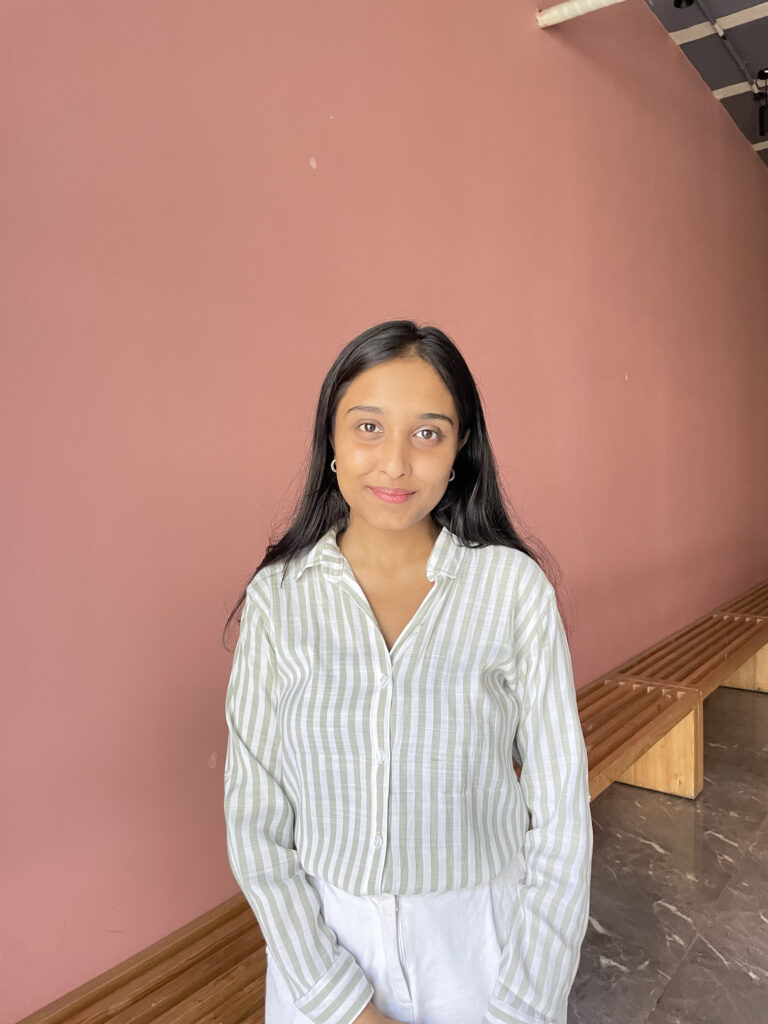 "As an artist, it's so fascinating to pour all your thoughts and imagination on a canvas and let others be a part of your own beautiful little story. This win was not at all expected because as much as I like working, I overthink about my designs a lot too. So this really is a big accomplishment for me and I'm more than grateful for being chosen to receive this esteemed award. Thanks a lot to the jury members and KASHISH Film Fest for recognising my work," she added.
The winner will receive a cash award of Rs.25,000, supported by late Wendell Rodricks' estate, and a KASHISH golden butterfly trophy. The winning design will be used on all the KASHISH 2023 collaterals.
The theme for KASHISH 2023, to be held June 7-11, 2023 is 'Be Fluid, Be You!', giving wings to the aspirations of the contemporary generation that is fluid in their thoughts, actions and sexualities; which is expressed through films, art and poetry that is universal in its appeal.
Besides the annual film festival, KASHISH has also launched its own unique LGBTQ+ focussed OTT platform by curating 45 Indian LGBTQ+ films that could be watched worldwide at https://online.mumbaiqueerfest.com