Varta Trust, Kolkata in collaboration with Grindr For Equality, Los Angeles and SAATHII, Chennai has developed an online locator on LGBTIQA+ friendly sexual health, mental health and legal aid service providers across India. As part of the ongoing rainbow pride observations in June and July, the American Center, Kolkata extended their support to host the formal launch of the database on June 28, 2018. The launch event was part of Reach OUT, a multimedia campaign to release the database, which helps users locate inclusive service providers that LGBTIQA+ people can access for different health and legal issues.
This locator is an effort to address the numerous queries on health concerns and complaints of rights violations which the "Varta" webzine has been receiving from its readers since its start in 2013.
"Presently, certain sections of the LGBTIQA+ communities approach drop-in-centres run by community based organisations while most others access services through word of mouth among peers. Even with lot of social interactions, communication, information dissemination and debates or discourses shifting to the digital world for everyone, slowly or increasingly across classes, there continues to be serious gaps in online services provision, especially for queer people," explains Pawan Dhall, Founding Trustee of Varta Trust.
As of now, the locator provides information about inclusive services in 30 towns and cities in 16 states of India, and this number will increase as the database is continually being updated based on fresh data collection, validation and feedback from users.
The emphasis on inclusiveness means that the database attempts to provide information for LGBTIQA+ people on a wide range of health and legal aid concerns, including issues specific to youth, women, transgender people, people with disabilities, people living with HIV and other queer individuals.
Currently, in the locator, Tamil Nadu, West Bengal and Assam are the states with the maximum number of entries. West Bengal has the best geographical spread with service providers listed even from smaller urban centres like Barasat, Baruipur, Baharampur, Itahar and Malda. It also has several entries for all three broad service focal areas, namely sexual health, mental health and legal aid.
For states like West Bengal and Tamil Nadu, the data in the locator in some ways reflect the ground work done by civil society groups in generating sensitivity towards queer community concerns of well being, and to a certain degree, government responsiveness as well.
The litigation against the constitutional validity of Section 377, Indian Penal Code to decriminalise homosexuality is expected to be heard in the Supreme Court in the coming months. Similarly, the Transgender Rights Bill is also expected to be brought up again in the Parliament. These are significant socio-legal developments that would impact the lives of LGBTIQA+ people, making it critical to address the issues that the LGBTIQA+ people face with respect to addressing their basic human rights such as access to health care and legal aid. The locator can help civil society groups be prepared for a possible increase in requests for information and support from queer people.
The Launch
"The Constitution of India begins by saying We, the people of India and not we the heterosexual people of India. We cannot look at the state as a parent. We have to demand our rights," said Kaushik Gupta, lawyer-activist speaking on the importance of LGBTIQA+ people knowing and claiming their rights at the launch of an online queer-friendly health and legal services locator.
The evening began with Jay B. Treloar, Public Affairs Officer, American Center welcoming a room full of people from different walks of life – LGBTIQA+ people, allies, activists and service providers.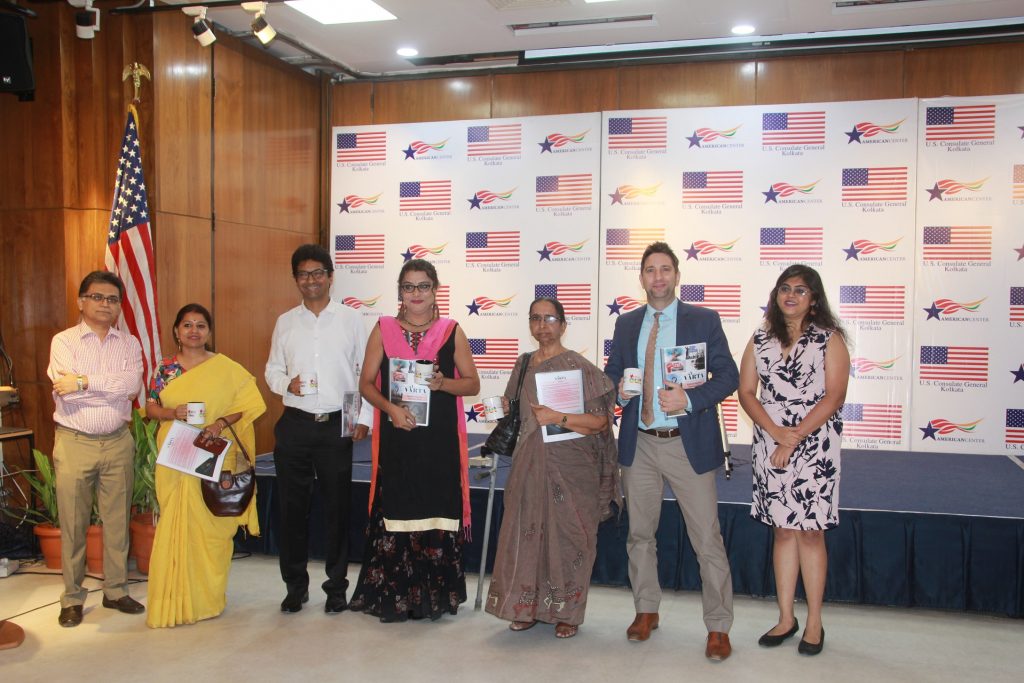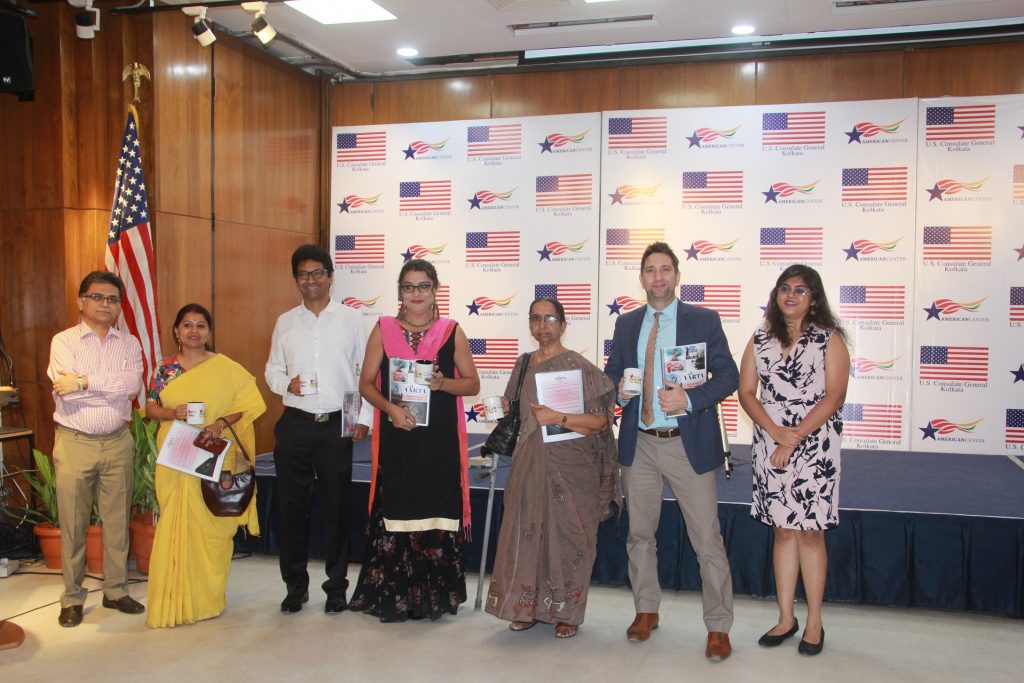 An online demonstration of using the service locator along with the launch of the database by Pawan Dhall followed. Questions were then put forth by the audience with respect to different aspects of this one-of-its-kind inclusive database. One of the questions put forth by an audience member was about the confidentiality of the users accessing the database, for which Dhall clarified that the locator requires no login or does not collect any data about the users. It is openly available to anyone accessing it on the Varta website.
"It's 10 times easier today to find online sexual and romantic partners with a whole variety of preferences and expectations. But where to go if one gets into trouble – health wise or if a relationship doesn't work out, or if one gets blackmailed? Commensurate availability of points of help and services is not there. So this locator is also an effort to fill up that gap, for as many queer people as possible all over India. From the point of view of service providers as well, it will be beneficial if they see more and more queer clients – beneficial in terms of challenging their own attitudes and biases, and developing their knowledge and skills," said Pawan Dhall, Varta Trust.
Jack Harrison-Quintana, Director, Grindr For Equality then addressed the audience on the different aspects of the database and Grindr For Equality's plan for the locator. He mentioned that this is the largest database and service locator that Grindr has partnered with anywhere in the world.
"Each state in India will have an ad which will broadcast information related to service providers in that state," said Harrison-Quintana speaking about one of the many efforts of Grindr to disseminate information about this database.
A panel discussion on the different health and legal aid concerns of LGBTIQA+ people followed. Queer friendly professionals and service providers joined the panel. Jolly Laha, Psychodyanmic Therapist and founder member of Samikshani Centre for Mental Health Studies and Therapy; Kaushik Gupta, advocate with Calcutta High Court and sexual rights activist; Piyali Ghosh, HIV counsellor and sexual health professional associated with the National Institute of Cholera and Enteric Diseases, and Sudeb Sadhu, transgender community mobiliser and activist were the speakers on the panel. Brindaalakshmi. K, Campaign Manager, Reach OUT moderated the panel.
"LGBT issues today has come to mean only HIV. Other concerns of the community members like mental health is not addressed and is often denied," said Sudeb Sadhu, transgender rights activist. Agreeing with Sadhu, Jolly Laha said, "Mental health professionals tend to be insensitive because they lack training and relevant exposure related to the mental issues faced by the LGBT community." In the context of awareness among health professionals with respect to health issues faced by LGBTIQA+ members, Piyali Ghosh added, "Doctors tend to think that health issues faced by heterosexual couples are relevant but not so when it comes to sexual health issues faced by LGBT community members." The event ended on a positive note acknowledging the need for preparedness to meet the different possibilities for LGBTIQA+ people in the coming months.
Visit the locator here.