Gaylaxy, an Indian LGBTQ e-magazine, launched a Queer Calendar as part of its 9th Anniversary celebration in Delhi on 13th January. Gaylaxy was founded by Sukhdeep Singh in 2010 as a 20-page e-magazine and today covers a wide range of topics from fiction, poems, book and movie review to news, entertainment and lifestyle related articles. The project has been supported by Avian WE, a specialist communications consultancy that provides public relations, public affairs, social & digital, content creation and storytelling, corporate social responsibility and advocacy, crisis management, financial, and corporate services to 100 companies. On the 30th anniversary of World AIDS Day, AvianWE launched a campaign "Stay Safe Stay Tested" seeking to communicate zero tolerance to discrimination, and access to safe spaces for all.
To celebrate its 9th Anniversary, Gaylaxy organised a queer gathering at India HIV/AIDS Alliance, Kailash Colony. Mr Gay World India 2016 Anwesh Sahoo was the host for the evening. The evening began with the screening of 3 short videos as part of Gaylaxy's 'Parents as Allies' series in which parents of LGBTQ people shared their experiences of how they felt when they got to know their kid was gay/lesbian, and how they dealt with it. This was followed by a discussion with the parents. The event ended with the launch of the calendar by Avian WE's CEO Nitin Mantri.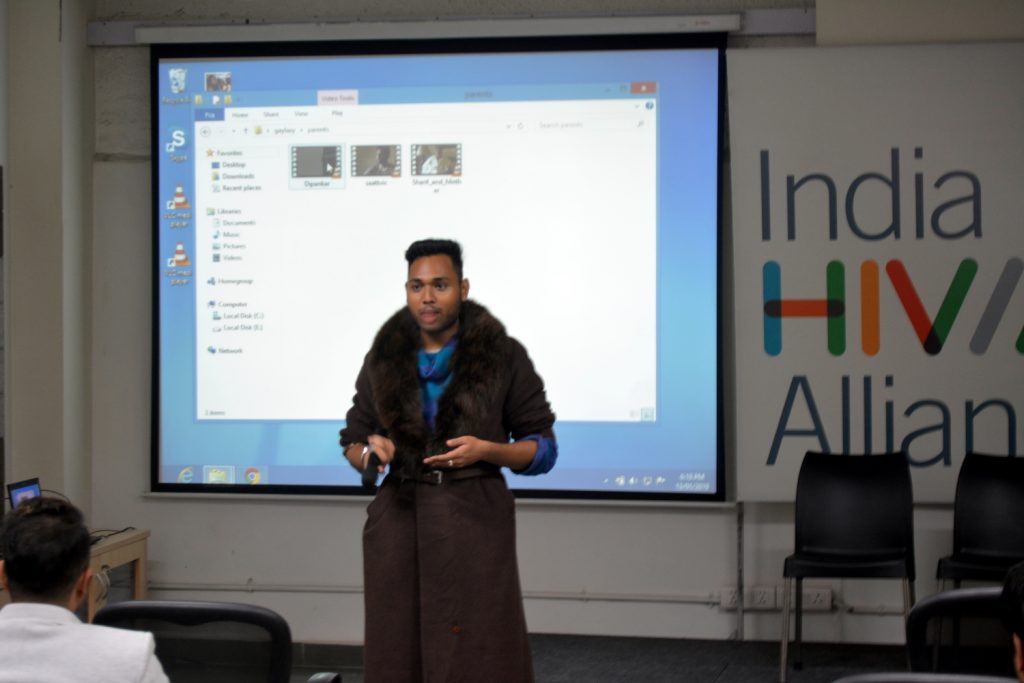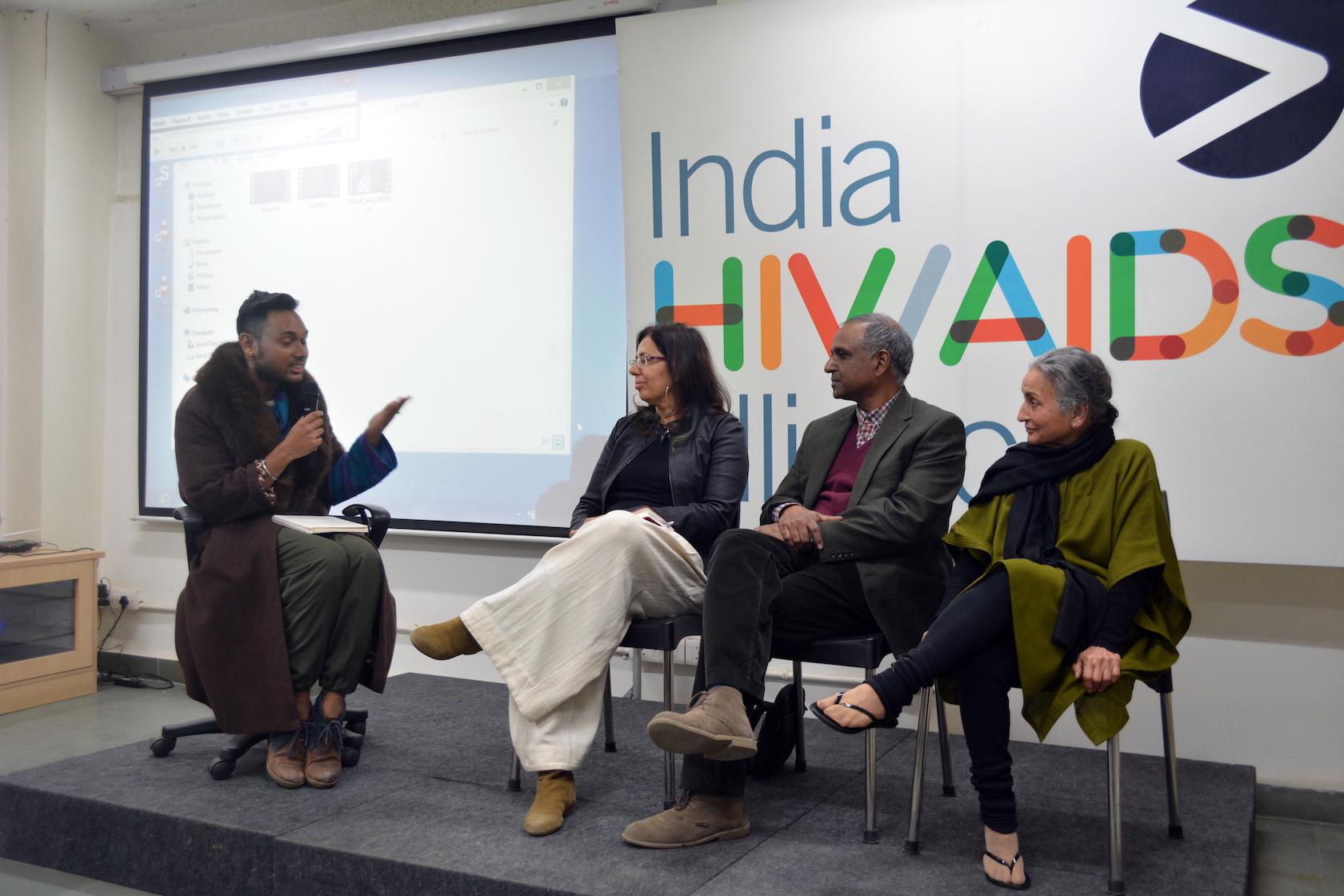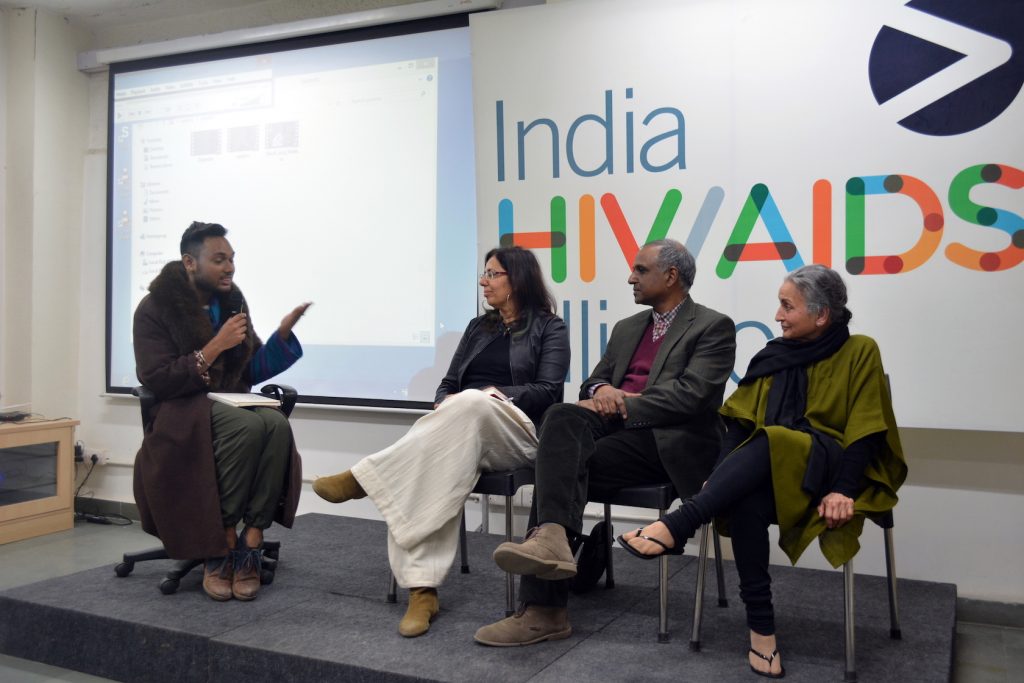 Launching the calendar. Mr. Mantri said, "Avian WE is excited to collaborate with Gaylaxy magazine in its initiative to create the first of its kind Queer Calendar. We laud the team's commitment to providing a platform for queer expressions. Avian WE as a specialist consultancy has been communicating issues pertaining to public health, education and environment over a decade now. With a zero tolerance policy towards discrimination, we are presently communicating the importance of access to safe spaces for all, through our campaign, "Stay Safe Stay Tested"."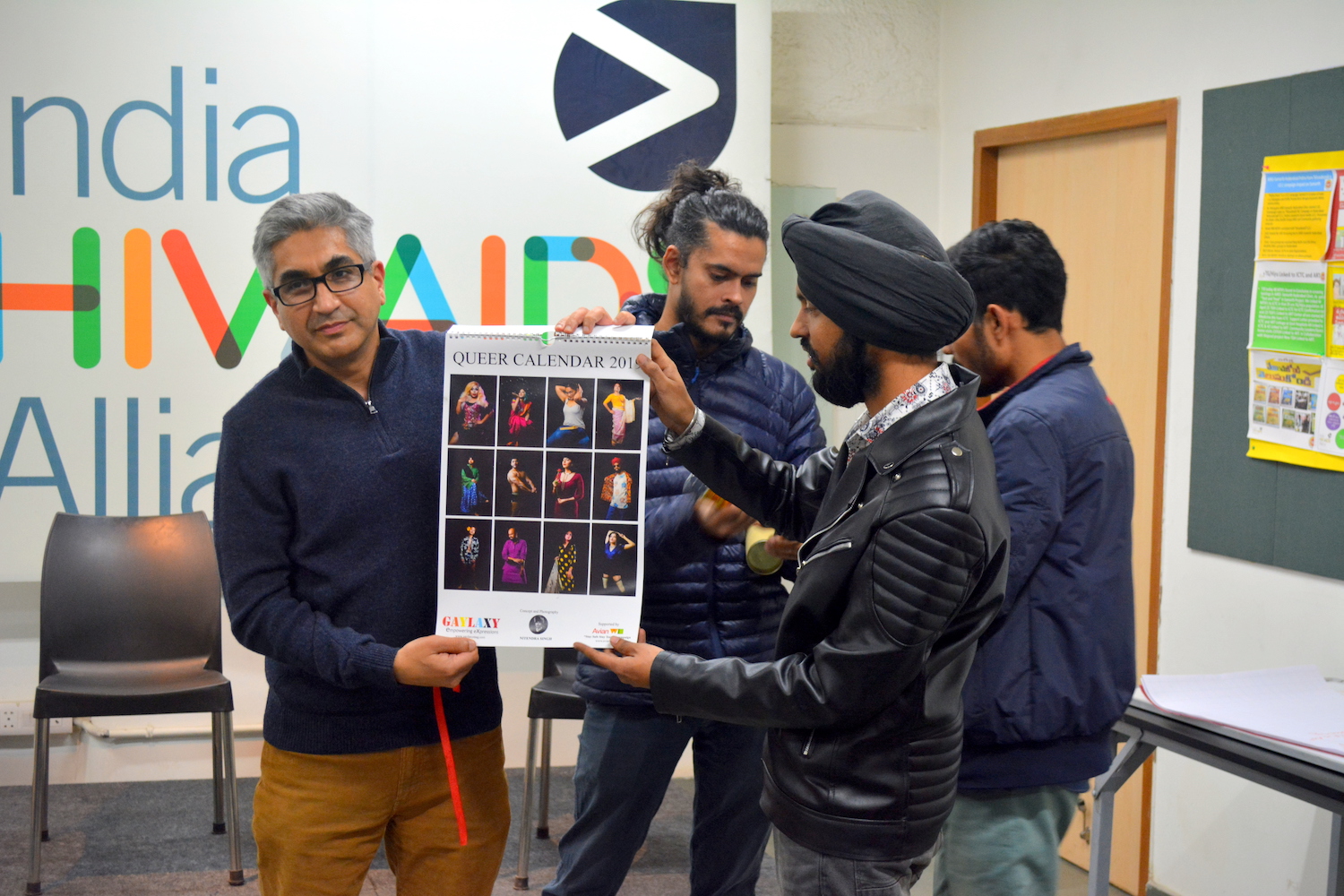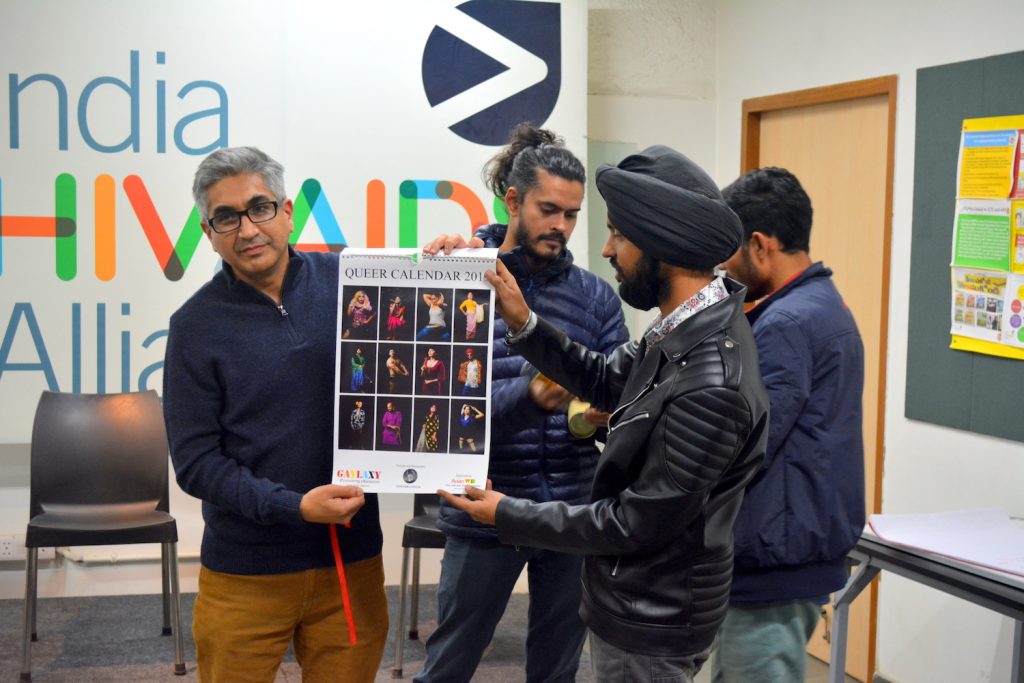 The calendar features 12 LGBTQ people from diverse backgrounds and sexuality and gender identities. The photographs have been shot by Nitendra Singh, a freelance photographer.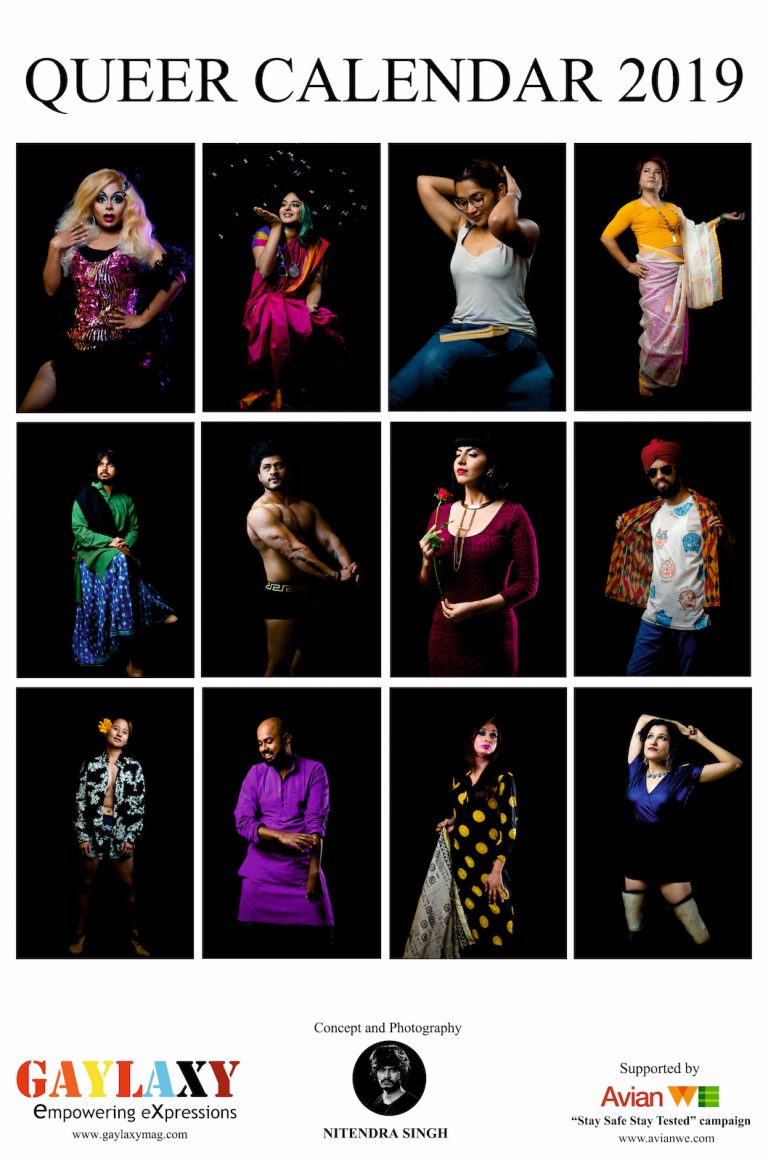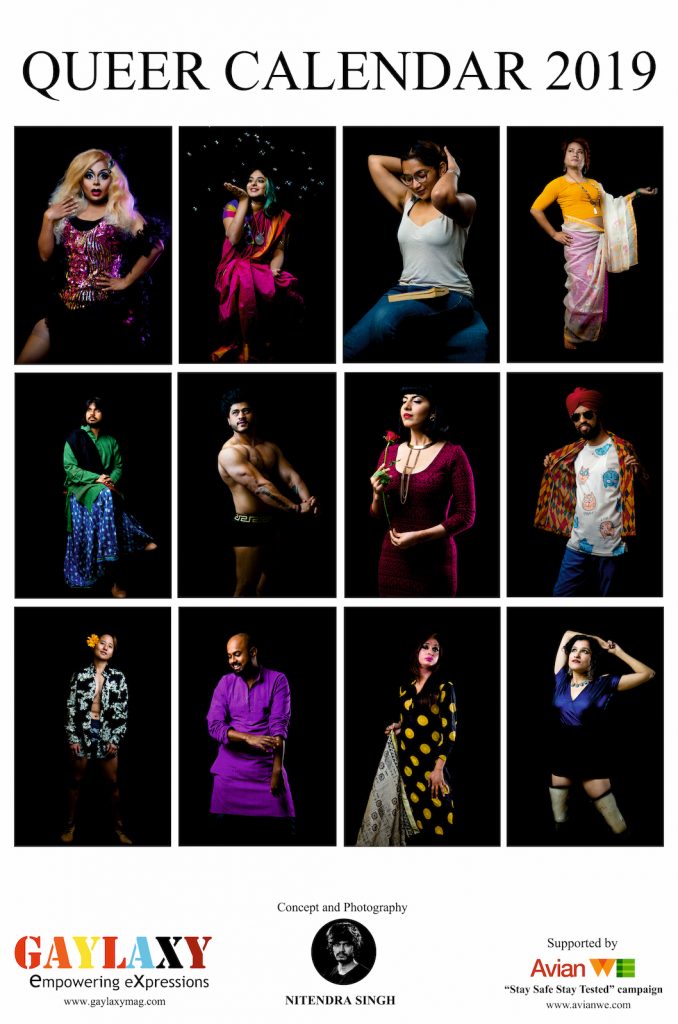 Sukhdeep said, "The portrayal of LGBTQ people in the media in general is a very negative one. The only stories that the media shows are one of abuse and tragedy. It gives an impression that LGBTQ people can't be happy or lead a successful life. This calendar will break that myth as all the individuals featured are not just successful in their lives, but have got there while being out and proud about their identity. This calendar celebrates queerness in all its forms."
Nitendra talked about the idea behind the shoot and said, "We didn't want to do a fashion photoshoot. The aim was to capture the true individuality of the people. This calendar is different than other calendars that one is used to seeing. We wanted to capture the unique personality of each individual through the photos and capture their natural self."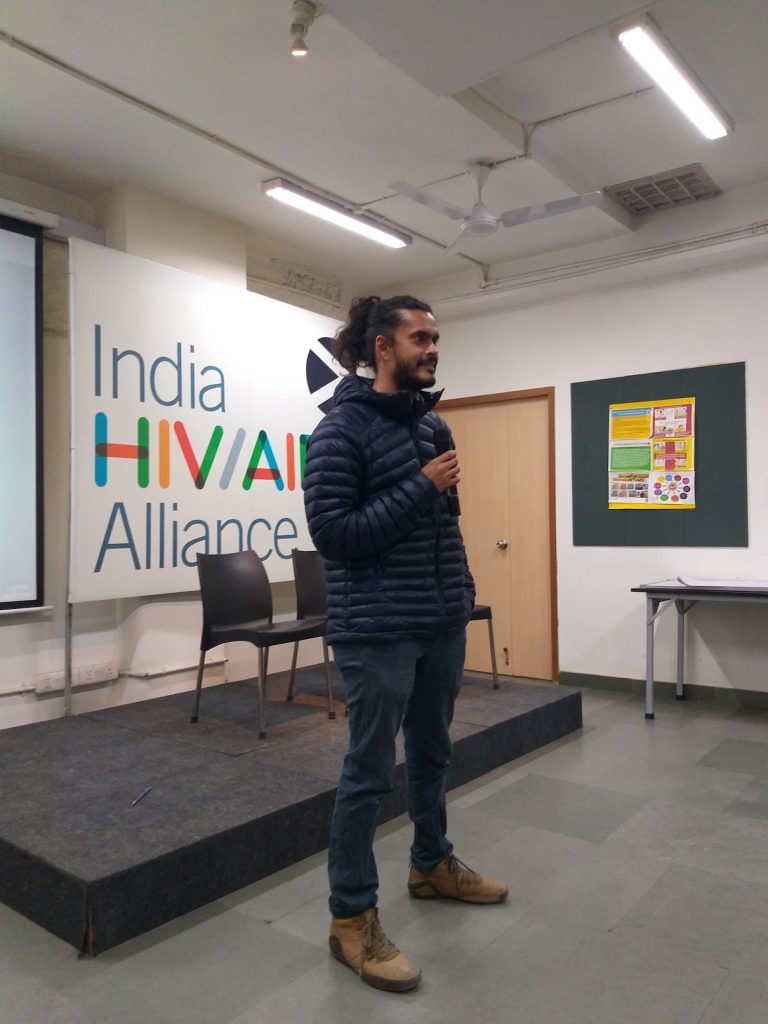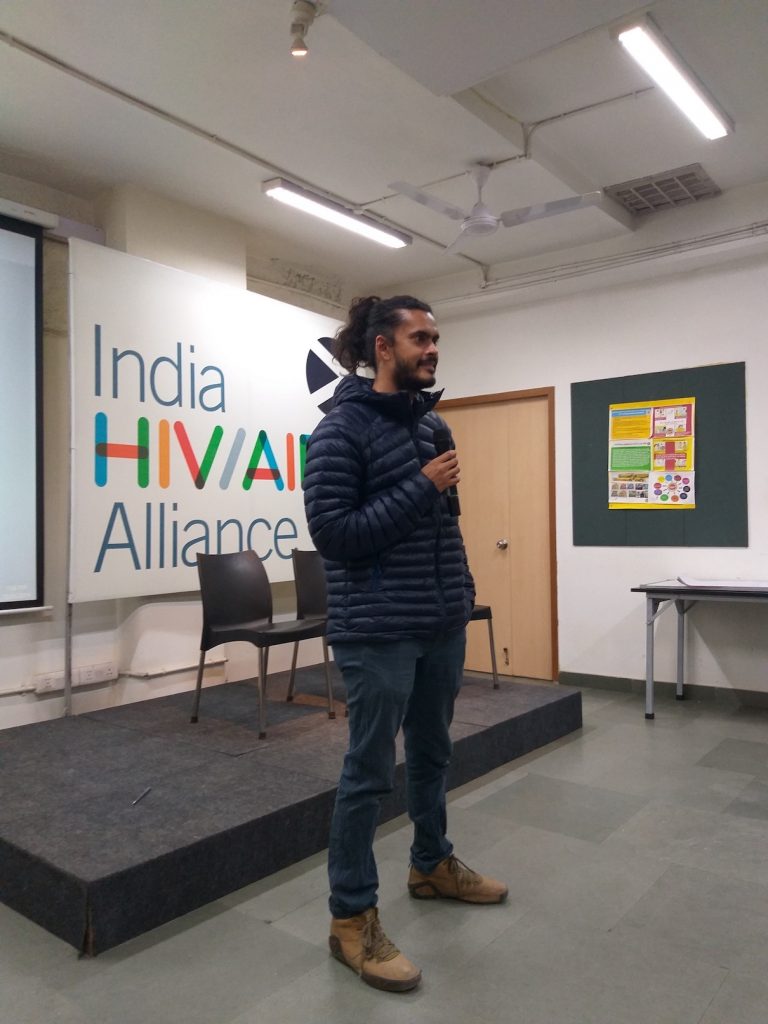 Sukhdeep said that they tried to showcase the diversity that exists within the LGBTQ community. "We have represented the LGBTQ community of India as best as we could through 12 people. These are individuals who would also act as role models and inspiration for other members of the community. The calendar is truly intersectional. We have individuals of different faiths; people from the north, east, south, northeast; a drag queen, trans, bisexual, androgynous people."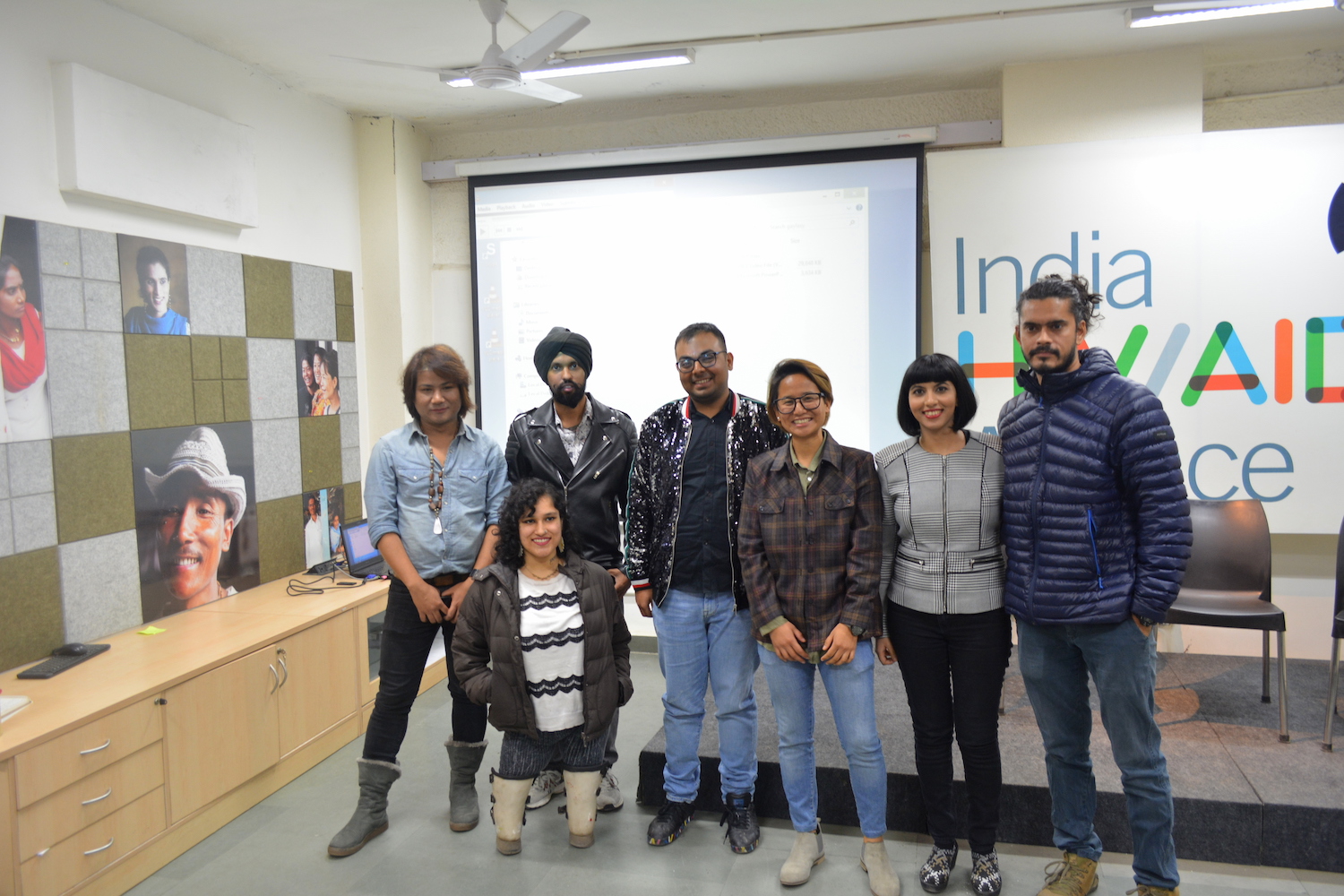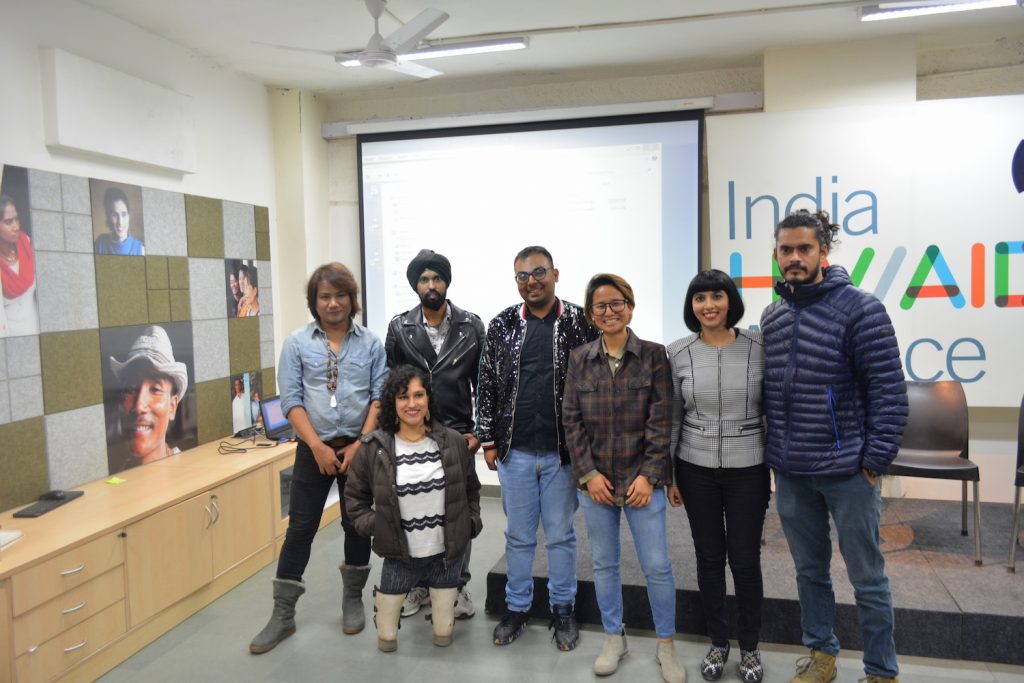 The 12 people who have been featured are: Anubhuti Bannerjee, -a Manager at Tata Steel who also founded and leads the LGBT+ ERG at Tata Steel -called Wings, one of the first in the Tata group; Aryan Pasha – India's first Trans man Bodybuilder, Divya Dureja, an international Spoken word poet, curator and co-founder of Performers' Consortium – a platform for nourishing artist, Lush Monsoon aka Ayushman, a human rights lawyer who is also a drag performer; Dhrubo Journalist, a writer with the Hindustan Times; Sagolsem Pavel Meitei – co-founder of The Chinky Homo Project – a digital anthology project on lived narratives of queer from Northeast India, Ritika, a trans rights activist and an actor; Uppa – a spoken word poet and an androgynous queer person working for a multinational financial institution; Gowthaman Ranganathan – a law person who works on human rights, gender, sexuality and mental health, Dr Sneha Rooh – a proud bisexual palliative physician who talks about death and menstruation through her collective Orikalankini, Shivangi Aggarwal and Sukhdeep Singh – the founder of Gaylaxy.
The calendar can be bought online at bit.ly/qc2k19