On Sunday, the 9th of June, Hyderabad saw a first of its kind "Drag show" at Nirvana Café in Jubliee Hills, Madapur. Held in collaboration with Sas3's dancing feet, an artistic organization, and supported by Mobbera foundation- an LGBT pro NGO in Hyderabad- the show had three Hyderabadi drag queens perform in front of a houseful audience.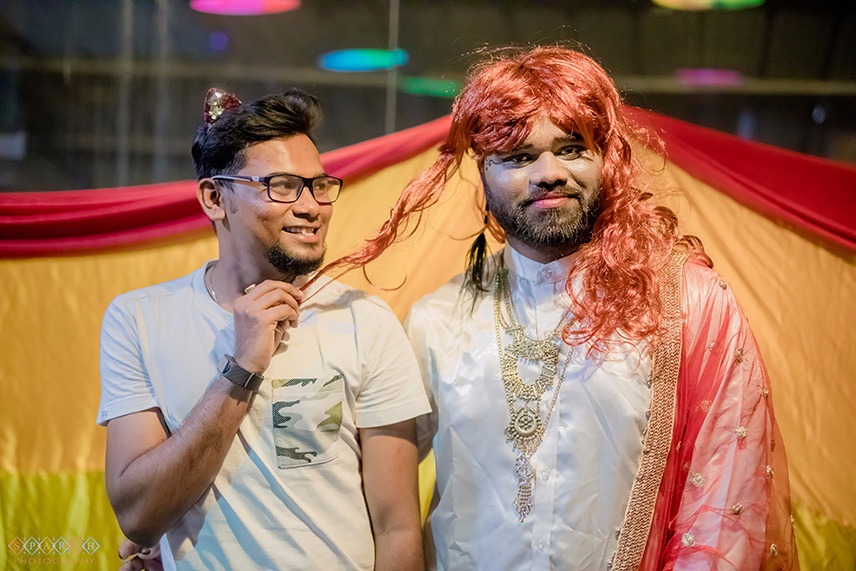 Drag queens are performance artists, almost always male, who dress in women's clothing and often act with exaggerated femininity and in feminine gender roles with a primarily entertaining purpose. They often put on exaggerated make-up such as eyelashes for dramatic, comedic or satirical effect. Drag queens are closely associated with gay men and gay culture, but can be of any sexual orientation or gender identity. They vary widely by class, culture, and dedication, from professionals who star in films to people who try drag very occasionally.
Drag has many motivations, from individual self-expression to mainstream performance. Drag queen activities among stage and street performers may include lip-syncing, live singing, dancing, roasting etc.
The show started with the first drag queen Maha Mohini D'vi, performed by Patruni Chidananda Sastry, who graced the stage with a blue velvet saree and fluffy pink add on, a contemporary touch to the Indian attire with a Fur Scarf and a loud green wig. Mohini D'vi spilled the magic by dancing to the song "Born this way" by Lady Gaga, followed by a singing performance of She-wolf of Shakira. The performance ended with a Hindi Song sung by Mohini, creating a groove within the audience. Talking about the character Patruni Sastry said, "Mohini D'vi is the goddess, she is over the top woman whom you see in Indian fictions, she is witty, and she dances and sings. She is an enchantress."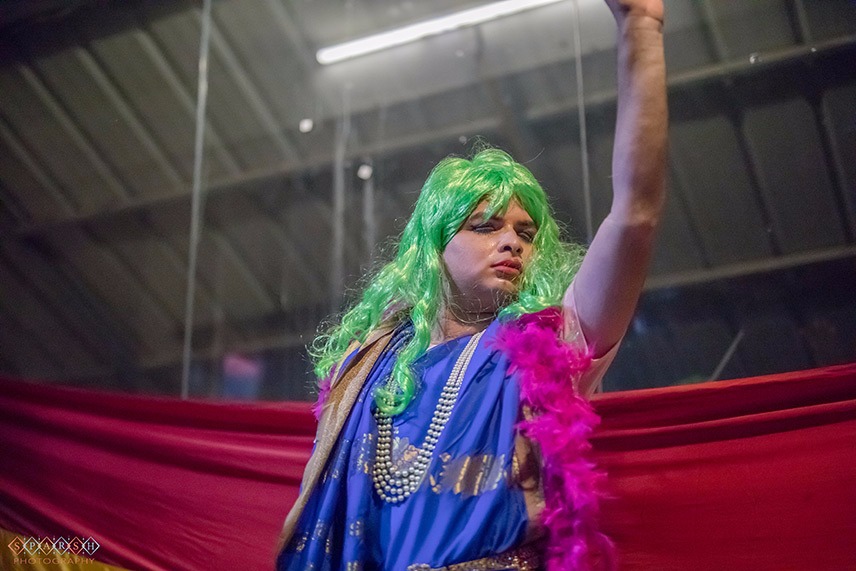 The Next performance was by Mallika-e-Raks (Artists Wants to be Disguised) who bought the Begum era to Hyderabad. This performance was quite nawabi and for a while gave the audience a flavor of classic movies of Umrao Jaan and Mugal-e-Azam. The Final drag performance was by "Nutty Savitri" (Anil Kohli) who bought the core Telugu independent women image to his drag. Nutty roasted the audience with wit. Anil who is a co-founder of Mobbera said, "Nutty Savitri is a Telugu born independent women, she loves to roast people and be sassy." The event also saw some drag Kings dressed by Apoorva Gupta and a lip sync performance by Soumaya.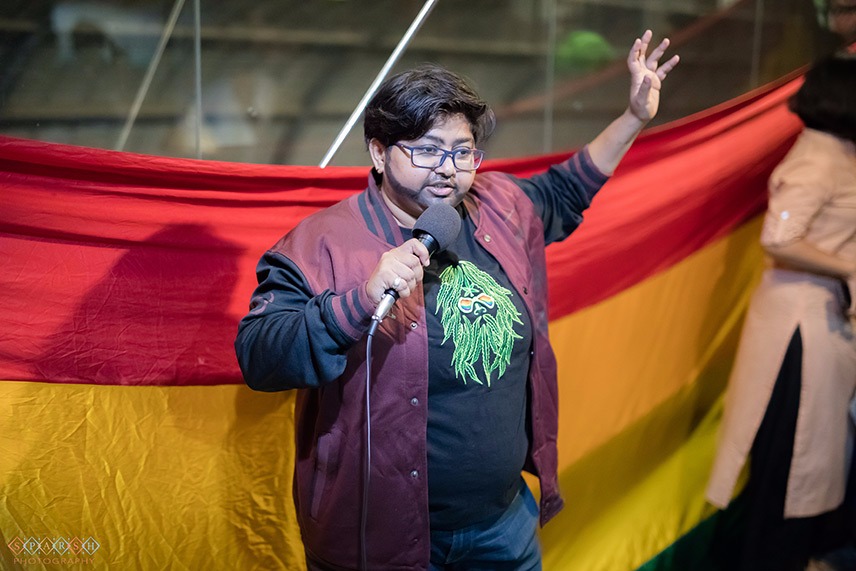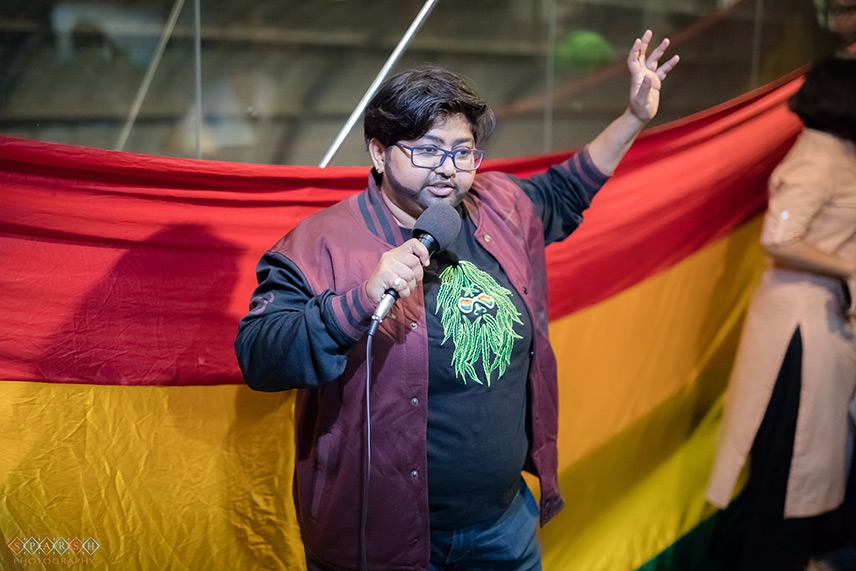 Talking about the idea Patruni said, "Drag is a performance art and should be encouraged and accepted, it's the first time we are bringing drag to Hyderabad. Drag has the capability to be a part of mainstream Pub and Disco culture and a win win for both hotel as well as performance industry." Patruni has also created "Hyderabad Drag club" – a group which aims to host drag workshops , performances and many more ventures to bring up drag in Hyderabad.