Not many would have heard the name of Greg Louganis – a 4 time Olympic gold medal winner and touted as one of the best divers in the history of the sport. 'Back on Board', a feature length documentary made in 2014-15, traces the life and struggles of the diver, from the time he appeared on the diving scene to his peak success, his personal troubles and his financial struggles post retirement.
Diving, a sport which requires intense acrobatic skill, flexibility and physical strength demands years of rigorous training to reach professional levels. Greg, who had already been turning heads at country level championships as a teenager, debuted in the Olympics at the 1976 Montreal games as a 16 year old, finishing at second place. He missed the 1980 Moscow Olympics as the US boycotted the games to protest the Soviet invasion of Afghanistan. In the 1984 Los Angeles games, Greg grabbed gold medals at both the springboard and platform events, earning record leads over his opponents. He repeated this feat at the 1988 Seoul games, despite dashing his head on the springboard during the preliminaries, becoming the first diver to hold consecutive Olympic gold medals in both versions of diving.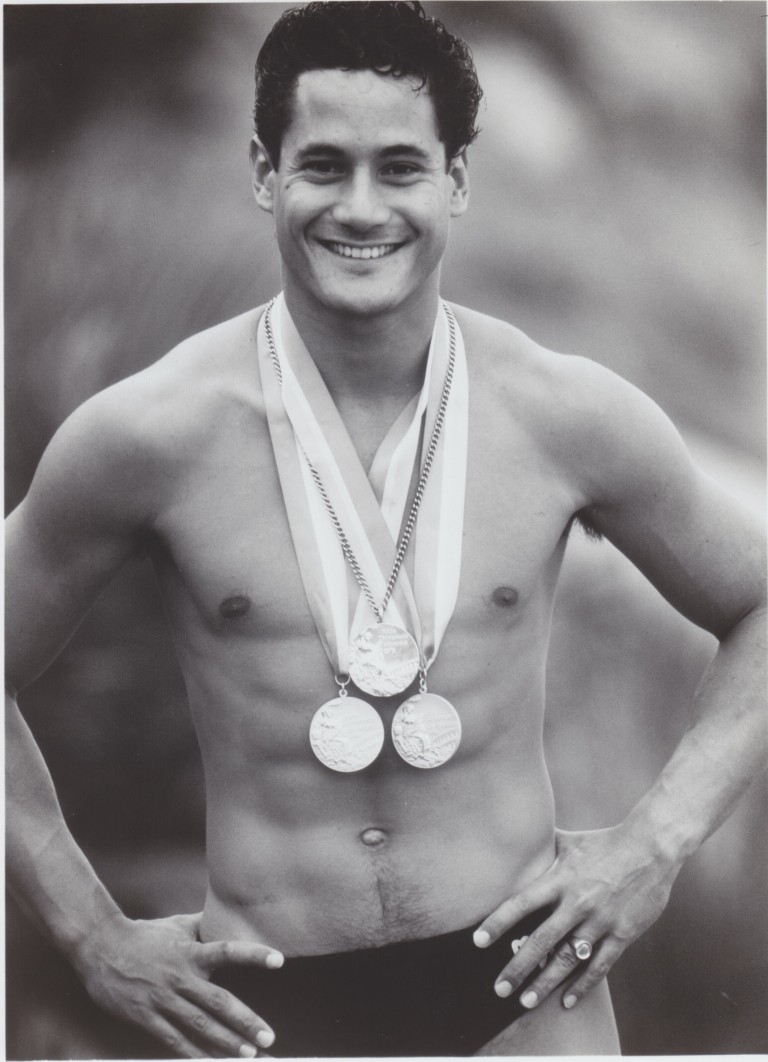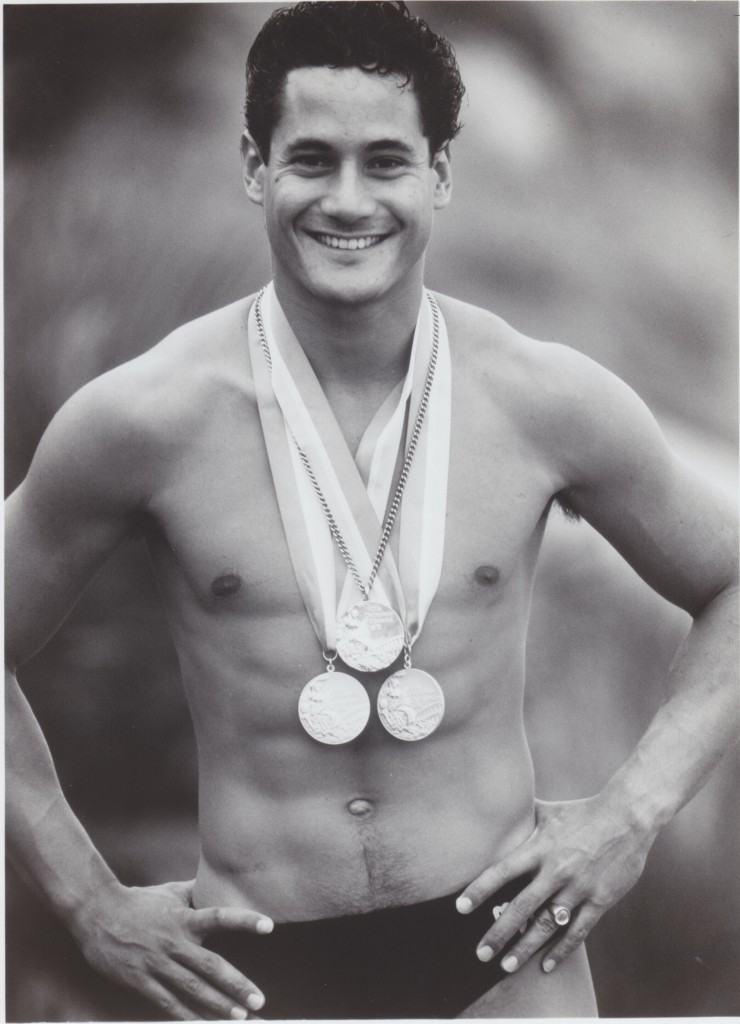 'Back on board' gives a peek into the troubled times faced by the champion diver during his childhood, when as an adopted child he had to withstand a physically abusive father and bullying at school; to his heydays as a champion, at a time when homophobia was rampant in the US and people had just started hearing about AIDS. Greg, who was closeted then about his sexuality, found a partner in Jim Babbitt who would also double up as his business manager. Babbitt was diagnosed with AIDS in 1987 and Greg also tested positive for HIV – he had to participate in the Seoul games with drugs smuggled in by his coach – a drug named AZT which was later proven to be a toxic one with no presumable benefits.
The relationship with Babbitt had turned out to be a violently abusive one, with Babbitt also continuously siphoning off money till Greg broke off the relationship in 1989. Greg recalls "homophobia and a lack of AIDS awareness was very real..there were talks of men with AIDS being tattooed..or quarantined". Greg retired from the sport soon after the 1988 games, as he says… "knowing in my heart that those were my last competitive games…and that I'd probably not live to see 30".
He came out in an interview about his sexuality and HIV status in 1995 as he published his autobiography 'Breaking the Surface', a book that remained in the best seller list for six weeks. Most of his corporate sponsors dropped him after the announcement.
The documentary chronicles his financial struggles later, with the opening set in 2010 as he attempts to negotiate a foreclosure notice on his house following him defaulting on his mortgage payments. Having found a new companion in Johnny, a paralegal who showed up as a match on a dating website, Greg was able to negotiate a restructuring on his loan and keep his house. Greg was chosen as a mentor for the US Olympics team for the 2012 London games.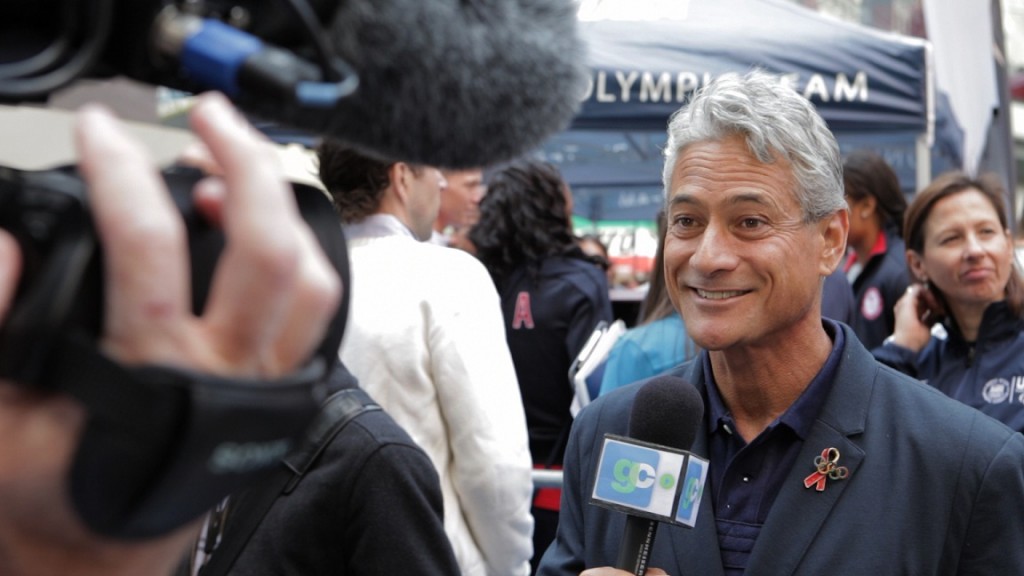 While providing a glimpse into the life and times of the celebrated athlete, the documentary also provides an insight into the latent homophobia of corporates and the ignorance over HIV, chronicling the troubled times faced by HIV afflicted men in the 80s and even into the 90s. 'I never landed a commercial contract – maybe I wasn't cute enough – and the rumours of my sexuality meant that no brand wanted to associate with me'. The documentary shows glimpses of the street movements favouring supportive treatment of AIDS victims in the 80s in the USA, when the disease was just discovered and people were at the mercy of unqualified medicos who often dished out dangerous remedies that more often than not simply worsened the plight of the suffering. When he came out, there were many opinions asking for men with AIDS to be banned from sports – because Greg had spilled blood into the water during the 1988 games when he knew he was HIV positive, and still did not disclose it to anyone, making the water contaminated. It did not occur to anyone that such a spill would not have the potential to infect anyone.
A glimpse of the thought prevalent even in the 90s is highlighted by the recording of a Larry King interview: post Greg's coming out as HIV positive, King asks him – 'how could a smart man like you get AIDS?' – to which Greg replies that he was infected before it was known that unsafe sex causes AIDS. King follows up with the next question – 'are you sure that you will live long?'
The documentary pays a tribute to the remarkable courage and conviction displayed by the diver who was closeted in his lonely world for the most part of his early life. Now an open activist for LGBT rights, Greg regularly speaks out against prejudice. A lot of footage, however is devoted to interviews of his coaches, which make the 1 hour 26 minute documentary seem a bit stretched.
'Back on Board' is a poignant reminder of the fact that a star athlete isn't guaranteed a life of riches and comfort when he is out as both gay and HIV positive. 'There's so much more to me than labels', says Greg towards the end– and it should stand as an inspirational message to any achiever who is diagnosed with HIV or struggles with his sexuality.
Latest posts by Dharmarajan M
(see all)