Kochi-based graphic designer Sreejith Mohan was picked the winner for the KASHISH 2022 Wendell Rodricks Poster Design Contest for the 13th KASHISH Mumbai International Queer Film Festival by Jérôme Marrel, husband of late Wendell Rodricks, who was the jury member.
Jérôme Marrel said about why he chose this winner, "I selected this design as it represents Wendell's love and ideology in two ways: firstly, the minimalism of his fashion line which is reflected in this design gives us a clear message without being crowded; and secondly the fact that Wendell was always interested in origami."
Reacting to the choice of the winning entry Sridhar Rangayan, festival director, said "The poster reflects the true vision and intent of the festival with its all-inclusive rainbow flag giving wings to the bird to fly. The colours of Transgender Flag have been integrated into the design, denoting the festival's mission to focus on the marginalized segments within the LGBTQIA+ community."
Sreejith Mohan's design was selected from around 40 submissions received from such diverse cities like Satara, Goa, Delhi, Kolkata, Coimbatore, Mumbai, Pune, Jaipur, Kochi , Hyderabad, Bengaluru, Shirdi and Abuja, Nigeria!
Speaking about his design, the winner Sreejith Mohan said, "I developed my design on the concept of 'freedom' story. I used an origami dove as a symbol of craft (which represents cinema), the dove spreading the colors of LGBTQIA+, and it flying towards the sun (which is represented by a film reel)."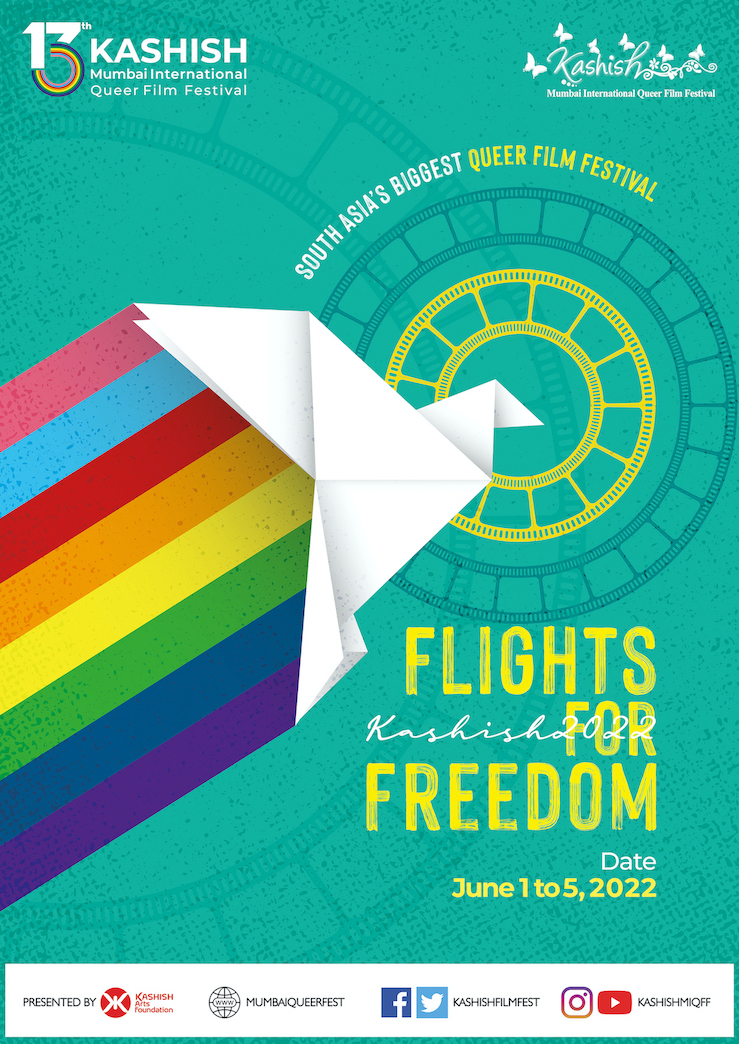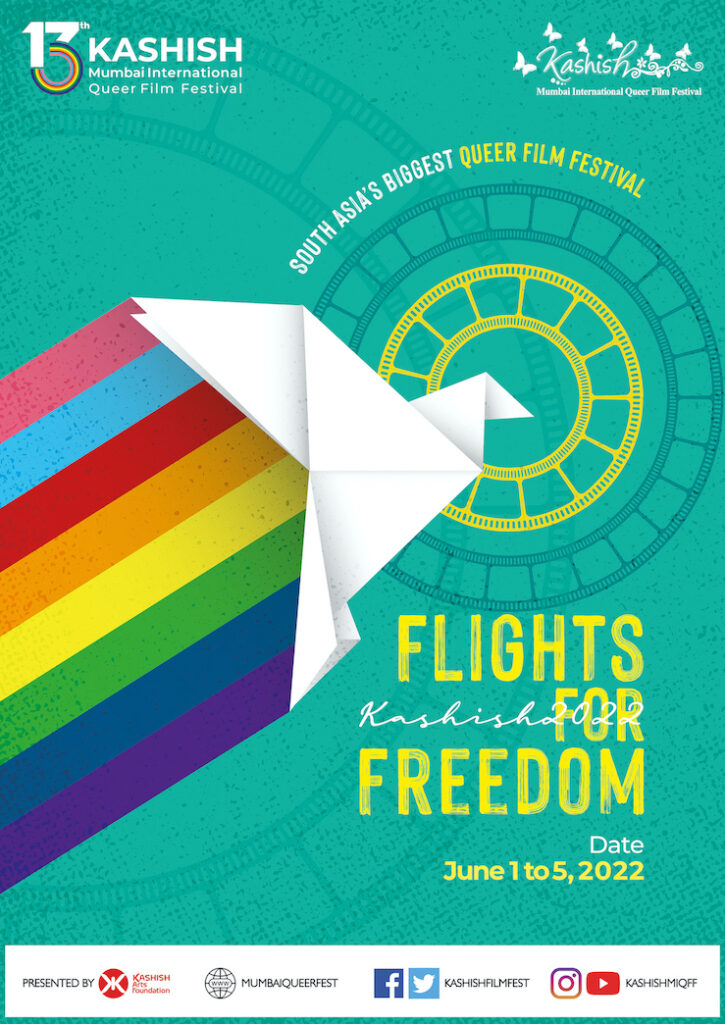 "I'm profoundly happy to know that I have won the poster designing contest for KASHISH Mumbai International Queer Film Festival. I'm a great movie enthusiast. I closely follow every film festival and exhibition happening around the globe. As a human being, I believe all humans are equal and should be treated equally no matter where they are in the spectrum of gender, caste or creed. I take this opportunity to appreciate KASHISH and all the people who work behind the festival for creating a platform for the queer community to express their passion for cinema. I extend my best wishes for KASHISH 2022 and all the years coming", he added.
The winner will receive a cash award of Rs.25,000, supported by late Wendell Rodricks' estate, and a KASHISH golden butterfly trophy. The winning design will be used on all the KASHISH 2022 collaterals.
The theme for KASHISH 2022, to be held June 1-5, 2022 is 'Flights For Freedom', underling the contemporary aspirations of the LGBTQIA+ community in India and across the World, who believe in diversity in its truest sense, and are now flying towards newer horizons on wings of hopes & dreams.