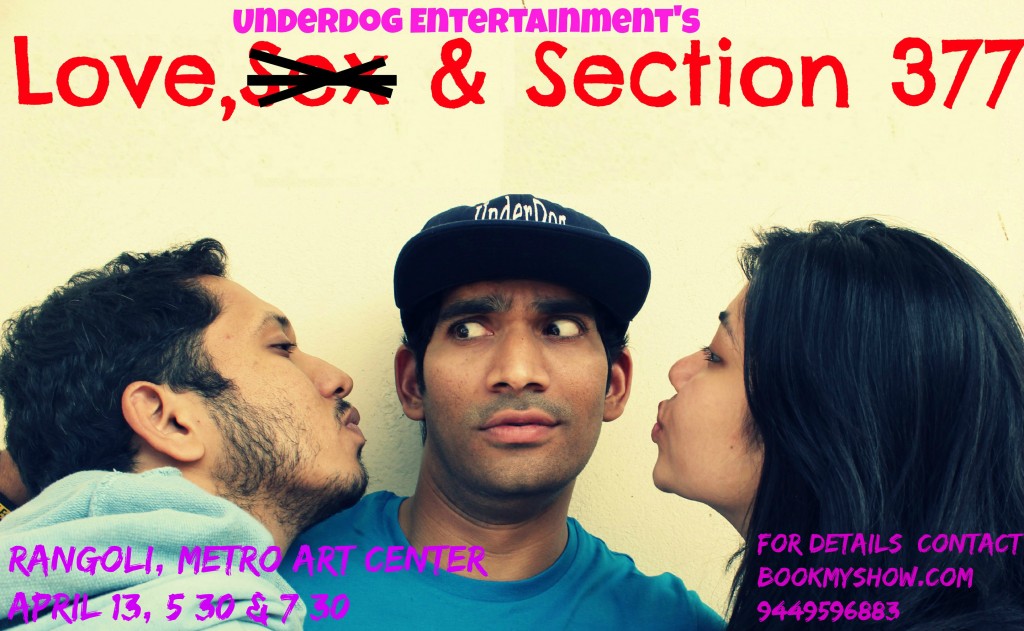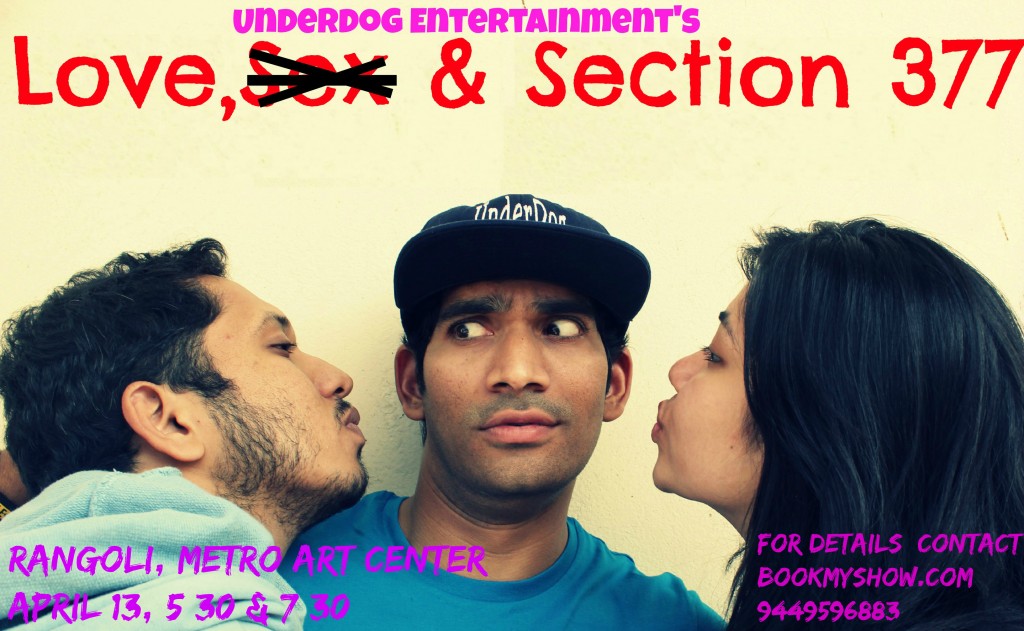 The Supreme Court order on Section 377 has divided time into two halves – before Dec 2013 and after Dec 2013. And this has affected not just the LGBT community but others as well. One heterosexual writer/director who was impacted by this Judgment is Chaitanya Varad of Underdog entertainment (who are famous for their satirical plays and sex comedies.) After performing almost 12 original scripts in Bangalore & Hyderabad, they've come up with their latest offering 'Love, Sex and Section 377' which is a satire on the SC Judgment.
Love, Sex & Section 377 presents a comical view of the order passed by the SC which criminalizes same sex couples.The play tells us how the world would be adversely affected by this decision. A fun thought provoking play about the importance of equality and gay rights.
"I write what I feel and at that point I felt that we had to do something that brings out this issue. I have worked with actors from the LGBT community and I could see the pain they were going through. So it was important for us to do something for the community," Chaitanya says.
The first performance of the play was during the Queer Carnival of Hyderabad where it received a good response.
This Sunday i.e April 13, the play is being performed in Bangalore at Rangoli, Metro Art Center. For more details, click here.