Organisers of Iris Prize LGBT+ Film Festival have confirmed they are making three short films from the Iris archive available for free on their YouTube channel. The films are all directed by women who have made short films with the £30,000 Iris Prize, sponsored by the Michael Bishop Foundation.
The focus on successful Iris Prize female filmmakers is presented in anticipation of the world premiere of Lara Zeidan's A Beautiful Form to See, starring Alicia Agneson (Vikings). The eleventh Iris Production will screen as part of the 2020 Iris Prize LGBT+ Film Festival in Cardiff on opening night – Tuesday 6 October. Director Lara Zeidan, from Lebanon, will be in Cardiff to introduce her film which is described as a hypnotising celebration of the female gaze.
The focus went live on Thursday 9 April 2020 on the Iris Prize YouTube Channel with Dee Rees' Colonial Gods. Colonial Gods, premiered at the Iris Prize LGBT+ Film Festival in 2009 and the following year it screened in LA at OUTFEST Fusion and London's BFI Flare.
Other highlights in the focus include the online premiere in May of Daisy & D, written, directed and edited by Iris Prize winner Arkasha Stevenson. Daisy & D is close to the reality of a night Arkasha witnessed during a photo-journalism assignment. The film explores the complicated love that can exist between two people in the most ugly of circumstances. It's dark and ugly to watch, if it wasn't there would be something wrong.
The final online premiere in June will be Wild Geese, directed by Susan Jacobson and written by Katie Campbell and Kayleigh Llewellyn. Full of comedy and human vulnerability, this is a story of recovery and the redemptive nature of love. When Amy catches her husband in the act, she falls down a flight of stairs and wakes up with amnesia – believing she is 16 and that the year is 1999.
In September the festival will also be sharing a short film on the making ofA Beautiful Form to See, which includes interviews with both Lara Zeidan and Alicia Agneson, in anticipation of the big screen premiere in Cardiff this October.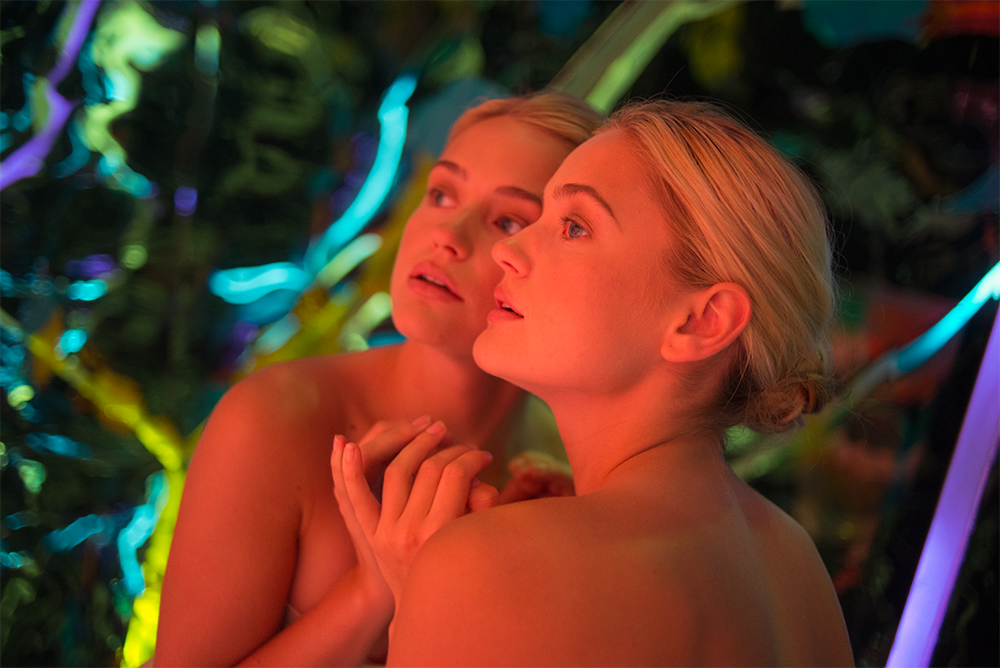 Berwyn Rowlands, Festival Director, commented: "One of the primary reasons for Iris to exist is to get more people to see LGBT+ stories. I hope that this focus will combine our enthusiasm for October's film festival in Cardiff with the reality of today, when people have more time on their hands to access content during this period of physical distancing and lockdown. The mix of films is truly astounding. We have always been proud of the fact that the Iris Prize is a very rare opportunity for filmmakers to do whatever they would like to do. These are the stories they want to bring to the screen, without any interference from a funder or financier."
"As we progress during the focus, leading up to the festival in October, we will also have a chance to discuss and contextualise the work by sharing memories of producing these films in Cardiff and the surrounding area."