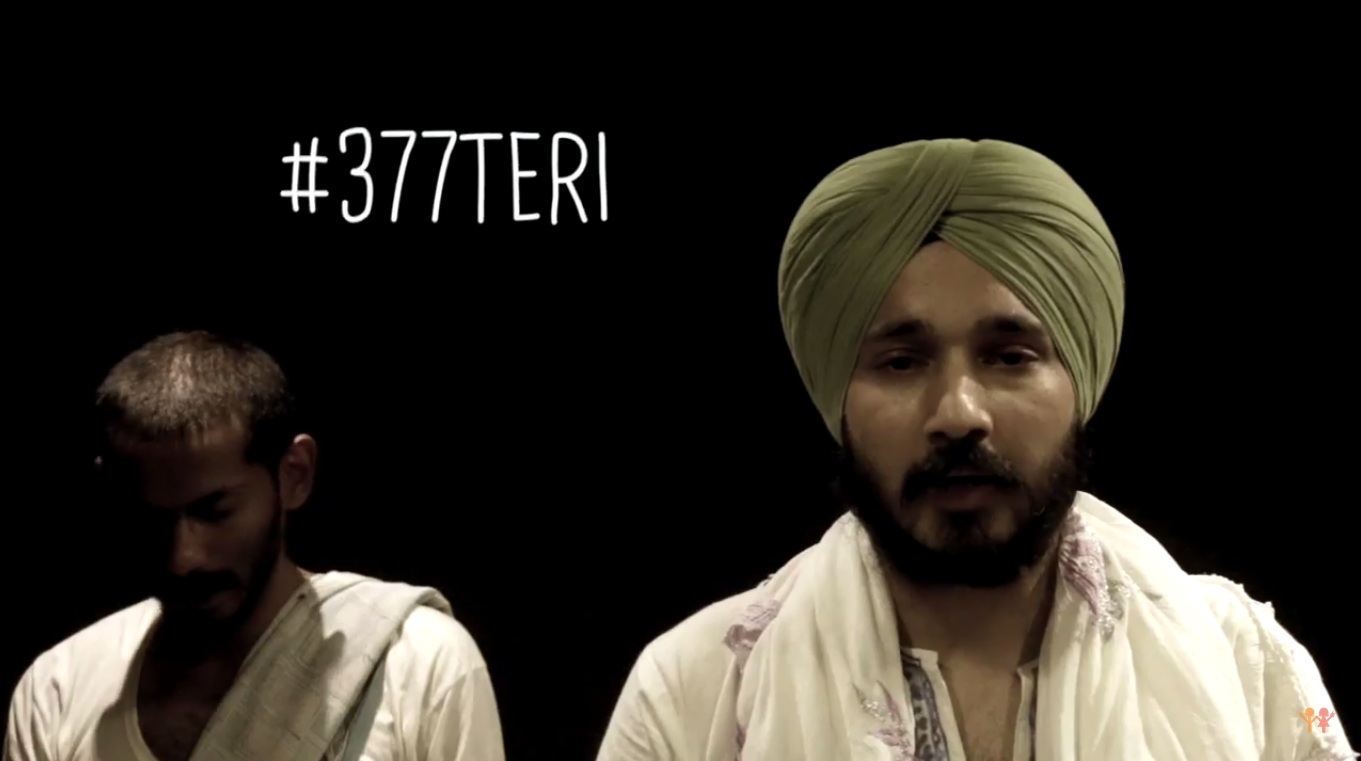 Music has played an important part in our lives, and songs have also been used as a tool of protest which has been able to gain public attention to a cause. The most recent example of this is the rap music video for Kodaikanal victims. The video, based on Nicky Minaj's song Anaconda, was so powerful and reached out to so many people that Unilever was forced to respond to the charges.
On similar lines now, Mumbai-based funk rock and Hindi R&B duo MAFAKA has released a music video #377Teri on YouTube. The five-minute long video is a powerful musical and poetic satire on the archaic Section 377 of the IPC that deems carnal intercourse as an unnatural offence.
The music video shows MAFAKA members, singer/songwriter Joshua Thomas and poet/journalist Ramneek Singh don a different avatar to break gender stereotypes. Joined by their friends and collaborators, everyone starring in the music video cross-dresses to drive home the notion of forced identity and sexual bias that exists in the country.
Sample the lyrics:
Jab Ram ko ho Shaam se pyaar
ya Sita ko Gita se
Tujhko kya lena anddhe
koi kya karta hai bistar pe…

Modi ka ho india
Ya Putin ka ho russia
kisko khush karna hai tumko
baandh ke humko rassiyaa'n
Let's hope this catches the country's attention as Kodaikanal did.

Latest posts by Sukhdeep Singh
(see all)