With the increasing acceptance of LGBTQIA+ persons into the larger society, there has been an unravelling of a range of relationship and sex related issues among the LGBTQIA+ members. LGBTQIA+ couples can have variety of sex related problems just like any heterosexual couple. But the diversity of the concepts of relationships and sex among the LGBTQIA+ make problems in these aspects unique to the population. The origin of such problems is closely related to how they perceive themselves!
Usually the realization of one's identity as LGBTQIA+ happens in adolescence, which is also the time during which one's "self-concept" and "personality" are being formed. During these formative years, they go through confusion and ultimately rejection in a conservative society like India, leading to low self-esteem and self-doubt. This rejection may become central to how they relate to themselves and with others, thus affecting all their future relationships. Their concepts about sex are based on what has been labelled as "illegal" and "un-natural" since a long time, which obviously puts them into more confusion with no proper templates to understand what constitutes "healthy sex" between a non-heterosexual couples. Thus, uncertainty about their identities being accepted and absence of healthy role models of sexual behaviour together lead to misconceptions and cognitive distortions, which in turn lead to problems in intimacy and sex.
Some examples of sexual problems, their origins and possible treatment approach;
The very lack of an understanding of what constitutes healthy sex between LGBTQ couple, leading to trial and error of many practices, some of which may be unapproved by the society. Shame, hesitancy to seek help and reluctance on the part of families to provide guidance owing to their own ignorance are some of the common reasons encountered when an LGBTQ couple lands up with a therapist seeking help with sex related issues. The clinician's own biases and social conditioning should be examined objectively before attempting to provide any sort of assistance to the couple. Validation of the couple's concerns and a thorough psycho-education about sexual practices can be a good starting point. Exploration of what each partner enjoys in an intimate relationship and encouraging the couple to strengthen their relationship by spending quality time, having future plans together can assist them in discovering what means "healthy sex" to them.
Internalized homophobia and internalized transphobia can interfere with establishing intimate relationships. Sometimes they may attribute their sexual problems to their identity falsely and may suffer in silence for years in fear of shame. A heterosexual couple may be able to identify stress or some physiological problems as the cause of sexual dysfunction whereas an LGBTQ person may think they are having sexual problems because they are LGBTQ. But in reality, LGBTQ persons may have similar physiological and stress related problems as any heterosexual person.
A therapist can help the person to accept their own identity and aid "coming out to oneself" and then to the partner. Thorough evaluation for existing cognitive distortions and helping to develop alternative and healthy patterns of thinking on the model of cognitive behaviour therapy can help them to identify the hindrances and overcome the same.
The representation of LGBTQIA+ in mainstream media has mostly been disastrous and in part has led to the social conditioning that their concerns are invalid. As they identify themselves as part of LGBTQ community, a sense of guilt and internalized shame starts growing in them affecting all aspects of their lives. This needs a deeper understanding and intervention by trained and sensitive therapists.
In conclusion, one has to go through years of internal struggle before one can proudly identify as a member of the LGBTQIA+ community. It requires even more strength and courage to identify problems related to sex and seek help. As a responsible society we need to extend helping hands with a sense of inclusion, to address these issues. Awareness should be built right from the early formative years. We can already see these changes happening, however miniscule they may be, but they sure do ignite an optimistic light!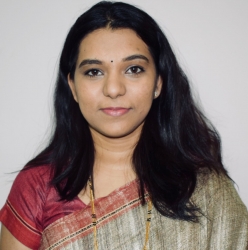 Latest posts by Dr Sowmyashree Narayan
(see all)