The best thing about fashion is that it is fluid; in addition to countless other things, to be fair. On a personal level, fashion at many times, has come to my rescue; during teenage years, it was my way of showing the middle finger to the society. That said, I am no slave of fashion and hold onto the view that mastering style is more important.
As the pandemic re-calibrates our relationship with fashion on an ever-evolving basis, the fashion universe too, is taking cognizance, and is experimenting with divergent forms, patterns, and colors. By compiling compelling fresh launches, run-way collections, (socially distant) celebrity appearances, we can capture the prevalent energy in two words: creativity, unlocked. Though few of the included looks score less than a ten on the functionality aspect, they make it up by promising a surreal escape to the enchanted land of the Big F aka Fashion!
Unlocking the 'fashion closet' for you!
Feast in your eyes…
The Gucci Dress That is A Clarion Call For Toxic Stereotypes: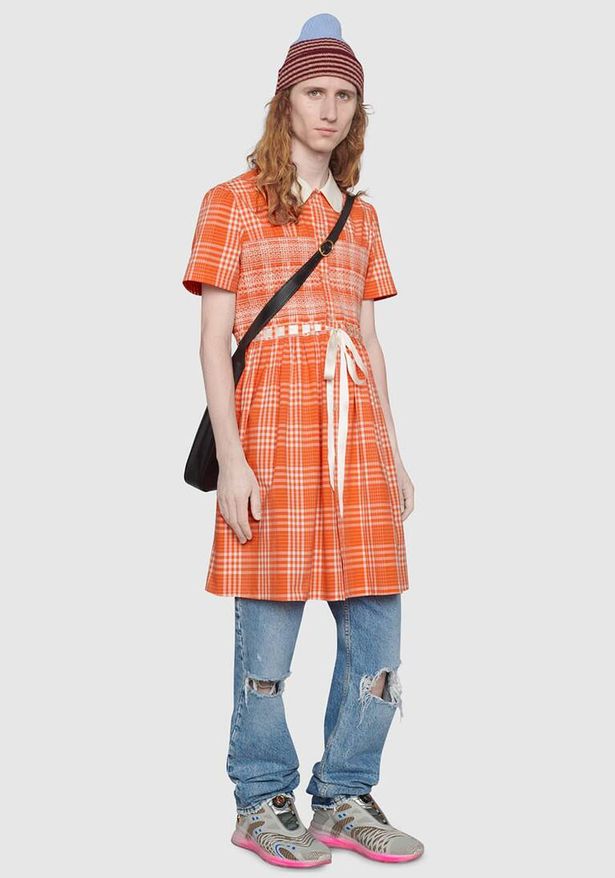 On our style radar is this dress by Gucci. Though internet remains divided about this; we love the messaging behind this one. "This tartan smock in delicate colors reflects the idea of fluidity explored for the F/W 2020 fashion show, disrupting the toxic stereotypes that mold masculine gender identity. Pieces with versatile ways to wear and style embrace each person who is part of the House's individual spirit'', reads the official description on brand's website.
EMMY'S 2020: Style That Didn't Disappoint!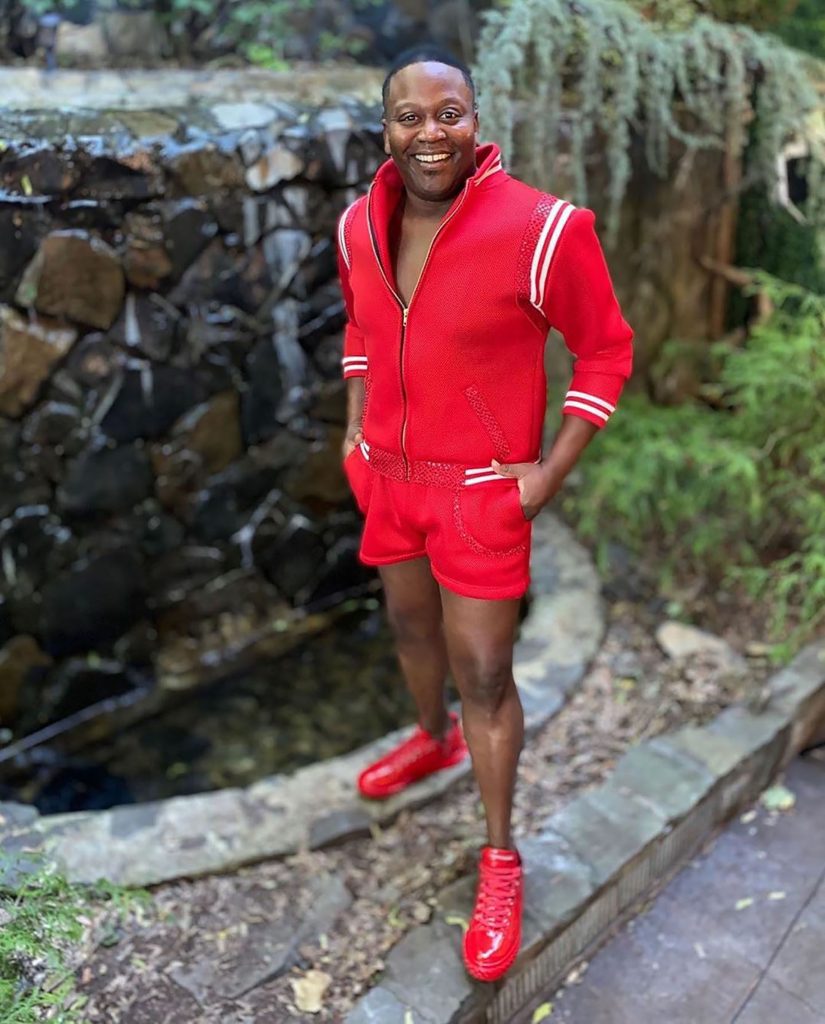 The change in EMMY's red- carpet format didn't deter the nominees from experimenting with noveau trends. Case in point: Tituss Burgess, who was dressed in a fire-engine red track-suit by Lee Rickie.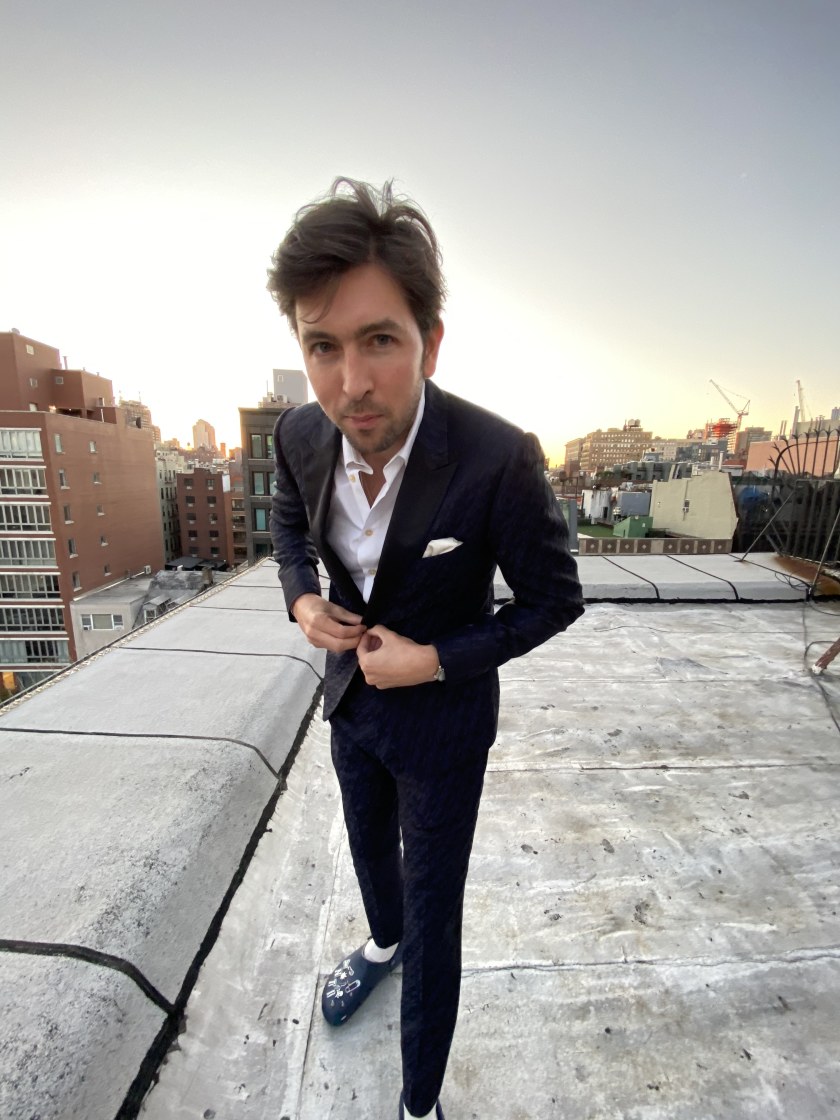 While Nicolas Braun paired crocs with formals for EMMY (note to myself: should try that!); Dany Levy from Schitt's Creek (random fact: they had a landslide win) paired a light grey suit with a kilt. To be honest, off-beat pairing of suit, looks quite upbeat and laden with umpteen styling possibilities. We spot a trend here!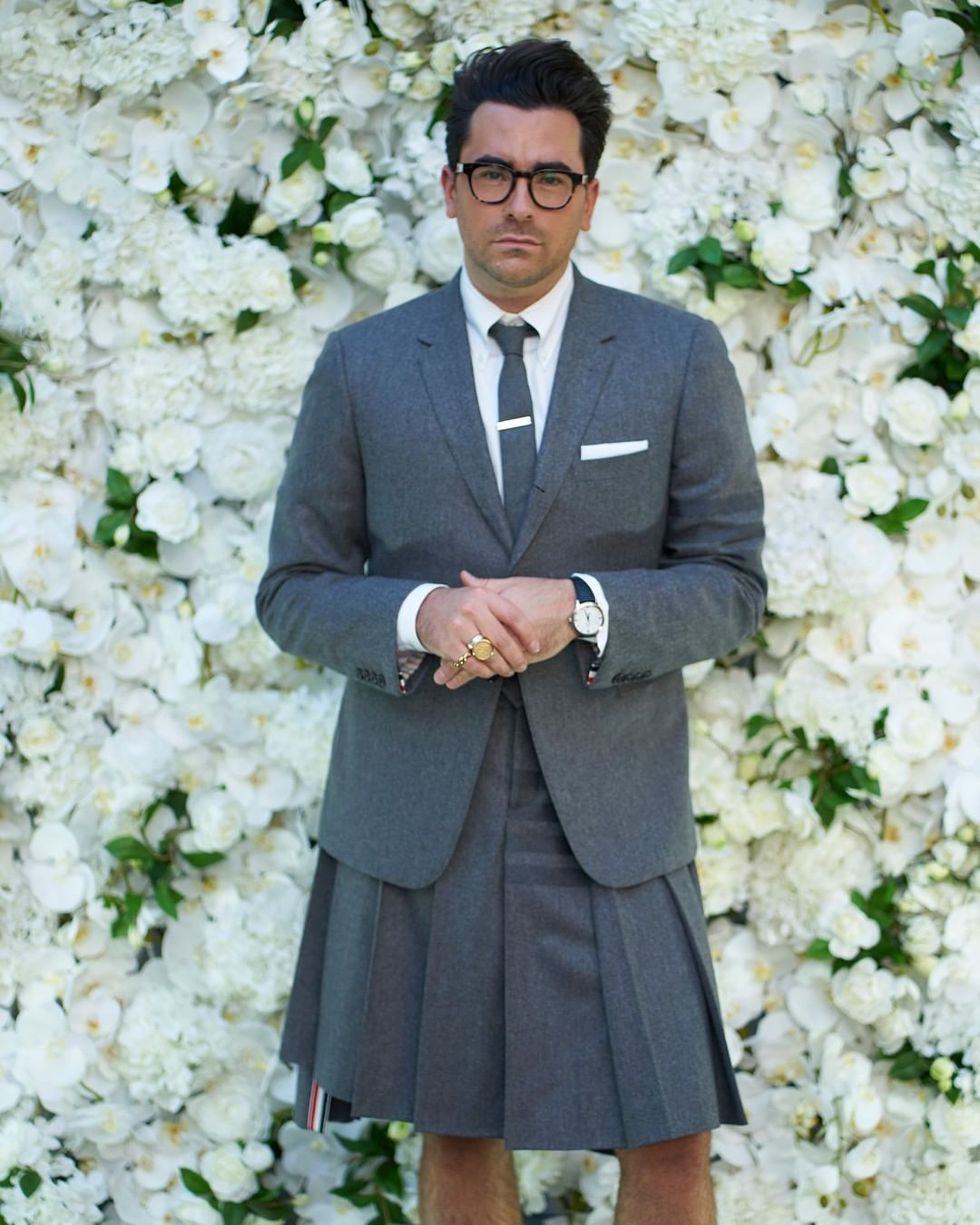 VMA 2020: All About Showing Your 'True Colors'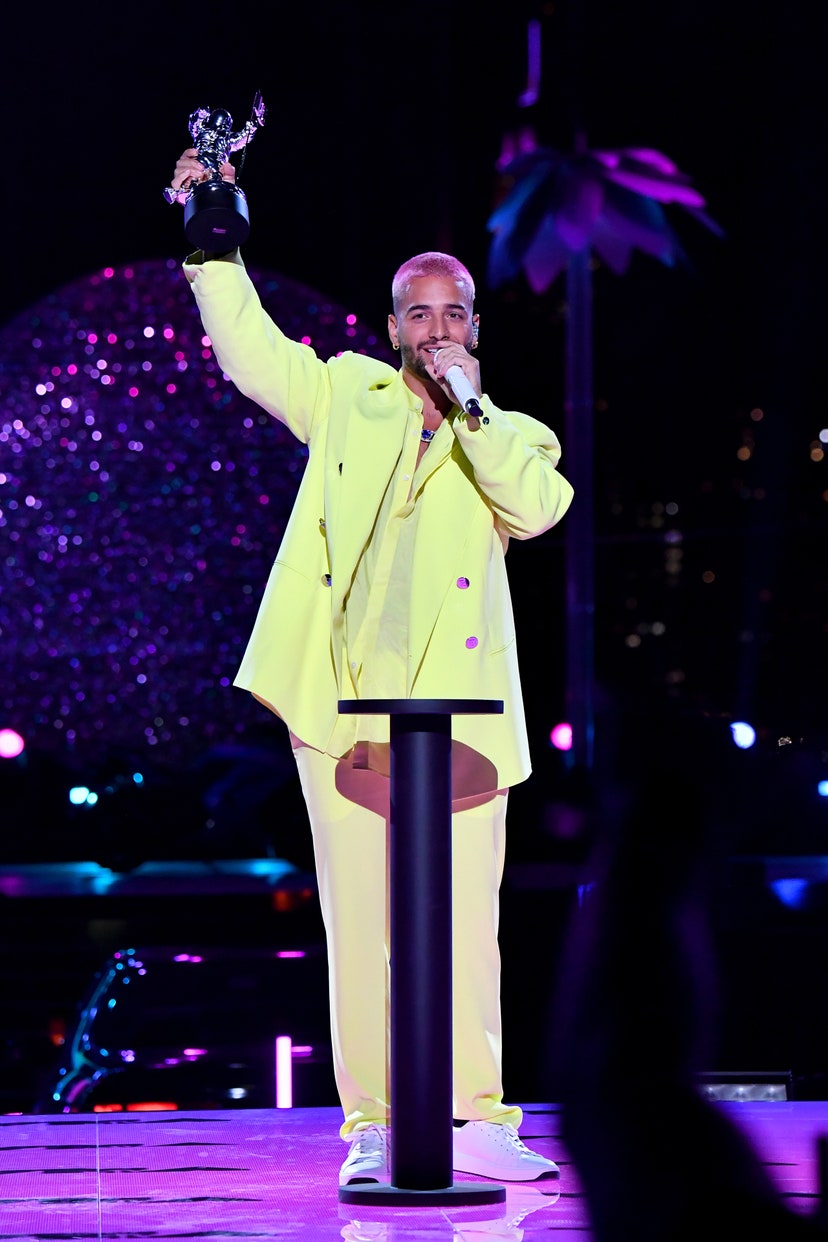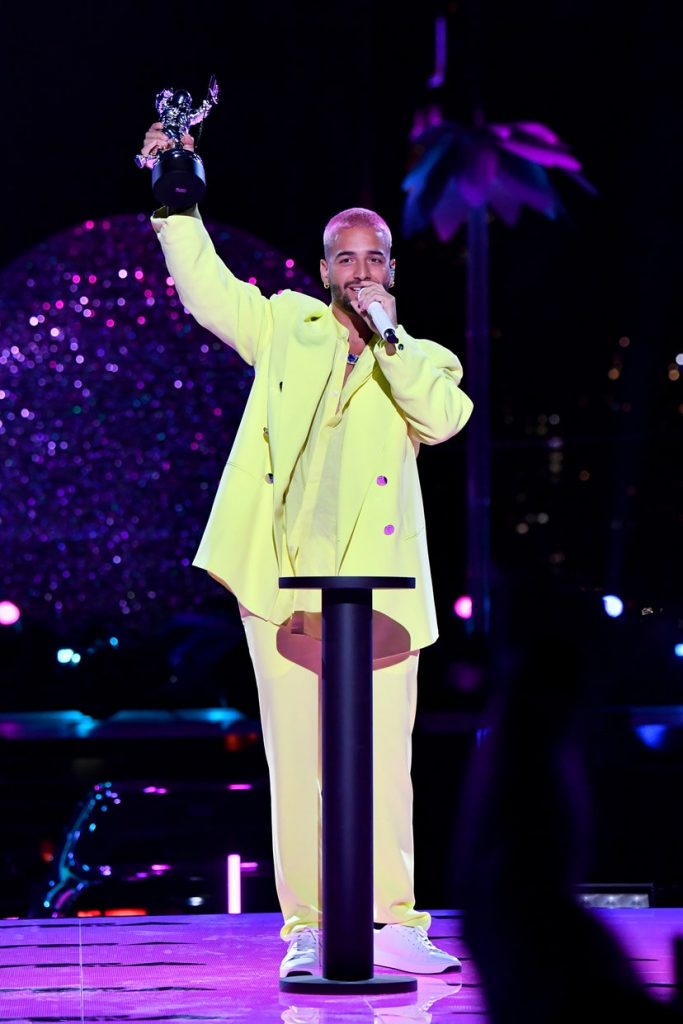 VMA 2020 showed us that highlighter colors are here to stay, and they look terrific. While Machine Gun Kelly went head-to-toe pink in Berluti; Maluma went head-to-toe lime in Balmain. Saucy, we declare!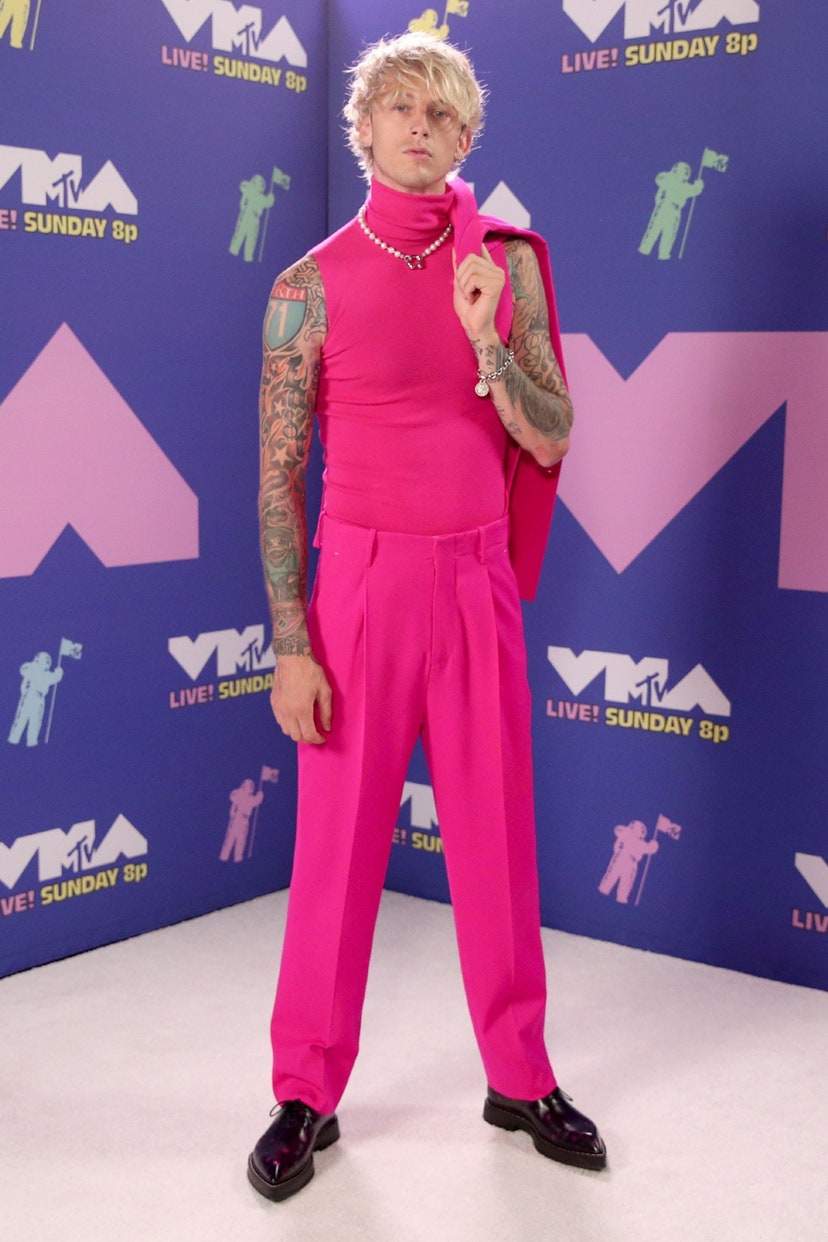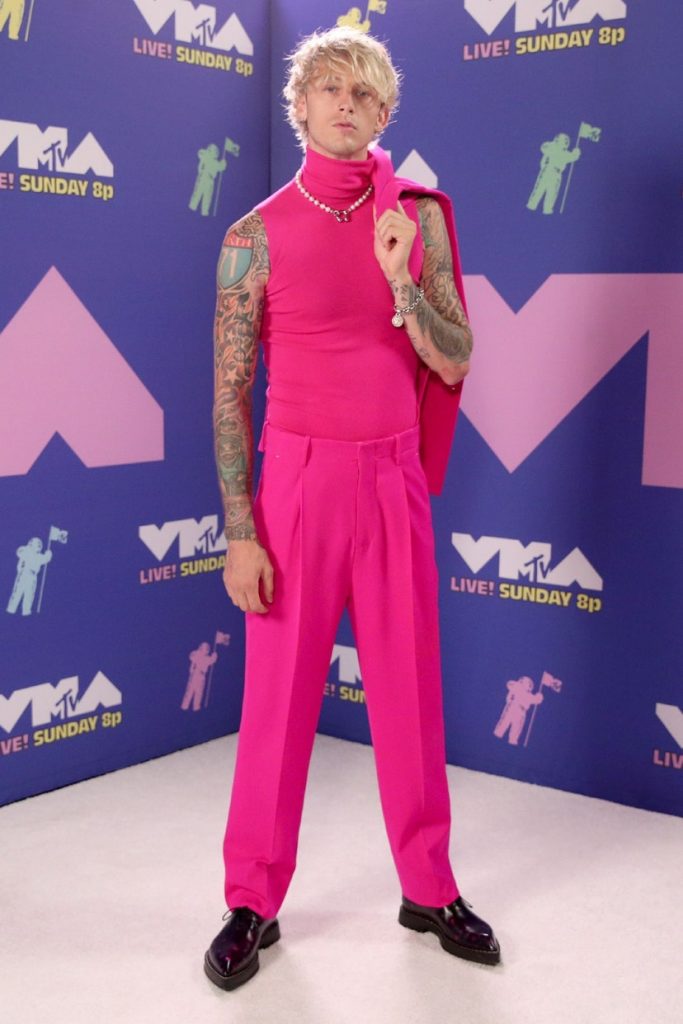 Gaurav Gupta's Ode To 'Queer' Expressions of Love:
Image to be used: Gaurav Gupta
Gaurav Gupta, the opening designer for FDCI's Virtual India Couture Week, touched upon the theme of love in a sense of totality. Featuring models from the queer community, his fashion film, Name Is Love, made the case for celebrating all forms of consensual love. The campaign which features a lesbian couple, trans- model, a non-binary model, a trans-male, and a gay couple, ticked off the right boxes.
This season, the designer also introduced newer colors like cerise, orange, berry, midnight-blue, greys, bright emerald with a mix of dramatic shimmers, sheer fabrics, 3D floral applique, intricate hand embroideries engineered with pearls and, metallic sequins.
LMIFWSS21: 8 Collections of Note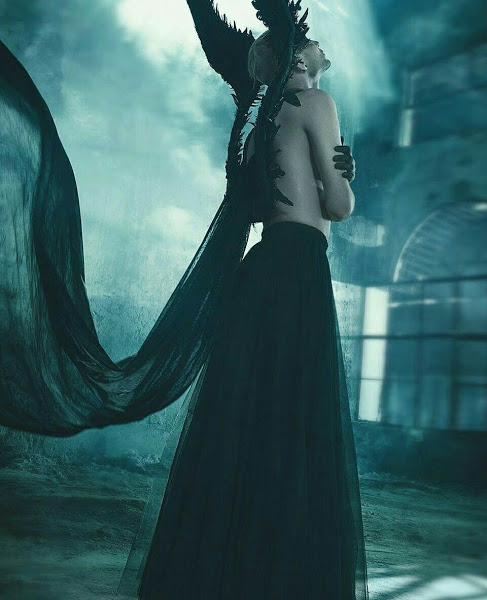 Sidhartha Tytler's collection was 'gothic-meets-ethnic' primarily done in a palette of black and silver. The designs had strong undercurrents of androgyny; they stood out on their own and had a fierce stamp of individuality written over. What is more attractive than a man, confident enough to rock a lehenga with panache of a rockstar? Nothing!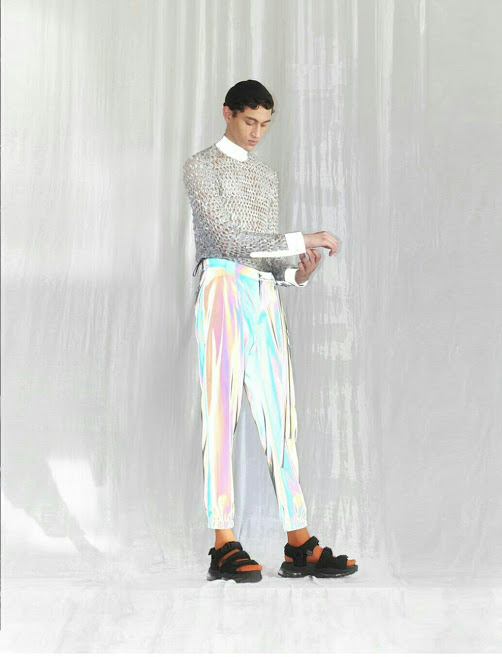 Akshat's fashion label: Bloni Atelier's Allogamy, gave a glimpse of another world where cross-pollination is a survival instinct practiced to thrive and create hybrid identities. Those mirror-finish trousers and shorts had the right measure of spacey feels!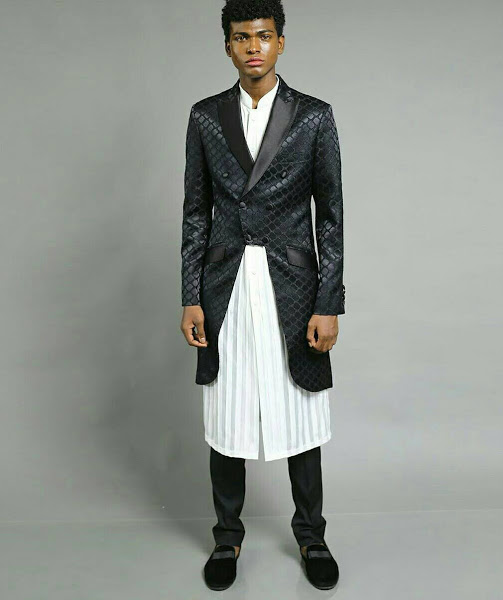 Ashish Soni's collection had embellishments in the form of edgy prints and contemporary embroideries, used with a great restraint.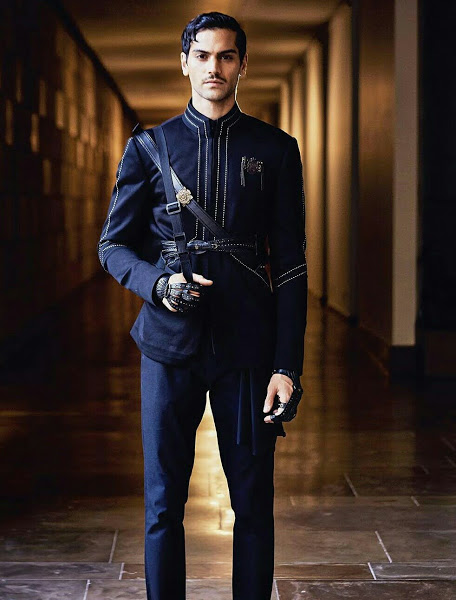 THE DECLARATION 2034 reinstates signature Shantanu & Nikhil attributes through renewed military influences and empowering sartorial layering hued in a palette of navy's, off-whites, olives & blacks.
A congregation of insignias, authoritarian silhouettes with patriotic-chic styling rounds off the collection, and transports you to a utopian world where gender fluidity, equality, right to privacy and evolved consciousness become the basic fundamental rights. According to the designers, the collection is a futuristic spin on the new scaffolds of society and the referendum of neo-governance in a harmonious narrative of science and conscience.
Distilling Complex Ideas:
Amaare Couture's 'Cosmos' recreated Indian silhouettes with complex contemporary ideas. The collection was inspired by a story of the crumbling and fastening of the cosmic matter leading to the astonishing formation of the magnificent universe.
Cues From Industrial Design: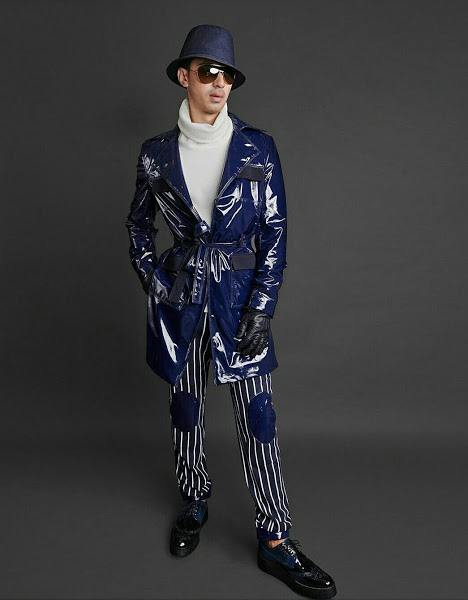 Pawan Sachdeva's "BLITZEN" took inspiration from contemporary industrial design done in a palette of blues, blacks, grey tints and shiny metallics with hints of reflective tapes.
The Plurality of An Outfit: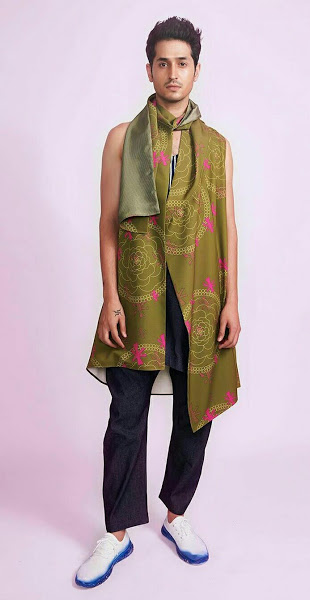 Vikram Bajaj's 'Conditions Counterplay' had a unique ensemble of chic
occasion/street wear in immaculate designs including unisex choices.
Of Sheer Shirt & A Sassy Waistband: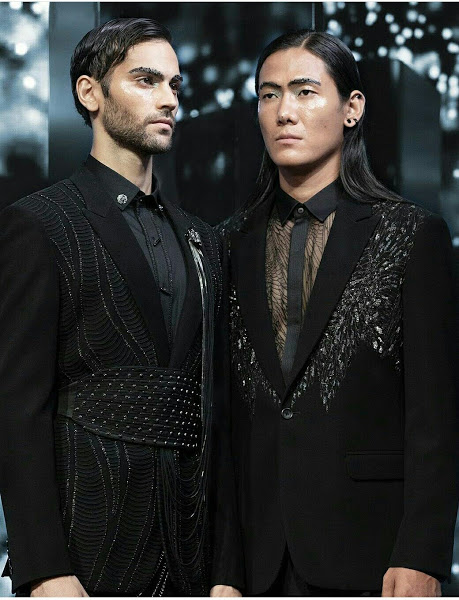 Rohit Gandhi & Rahul Khanna's 'Parallax' showcased how powerful the shade of black can be. The night-black hued separates, had elements of safety and thrill in proportion.
Wilding 20s by Shivan & Narresh: A Glamorous kind of Wilderness!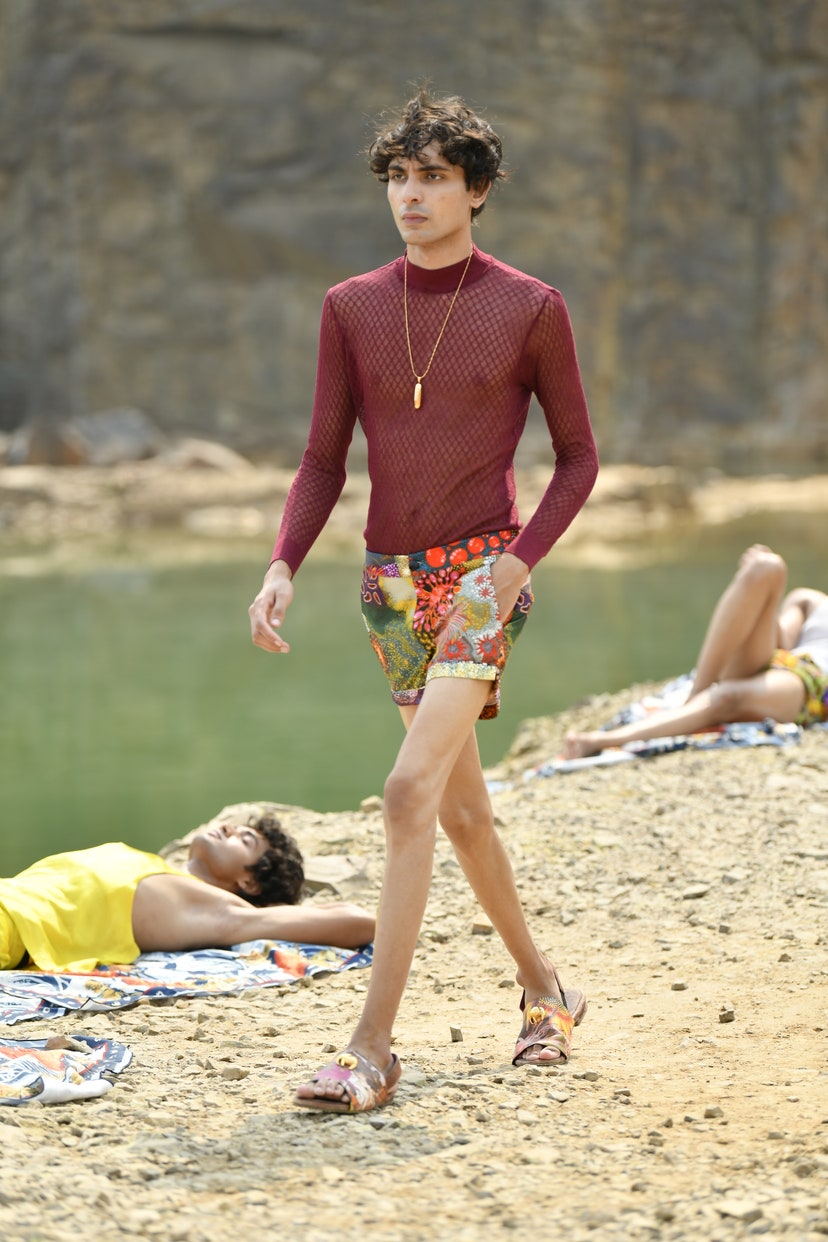 Sometimes, all it takes is a Haemo knit pull-over with Oriri shorts, IconoCapsule pendant & Oriri Saf mules to embrace your wild-ing side. Are you dressed to take a stroll in the woods?
Brokini: Non-Grey Track-pant Version of Thirst Trap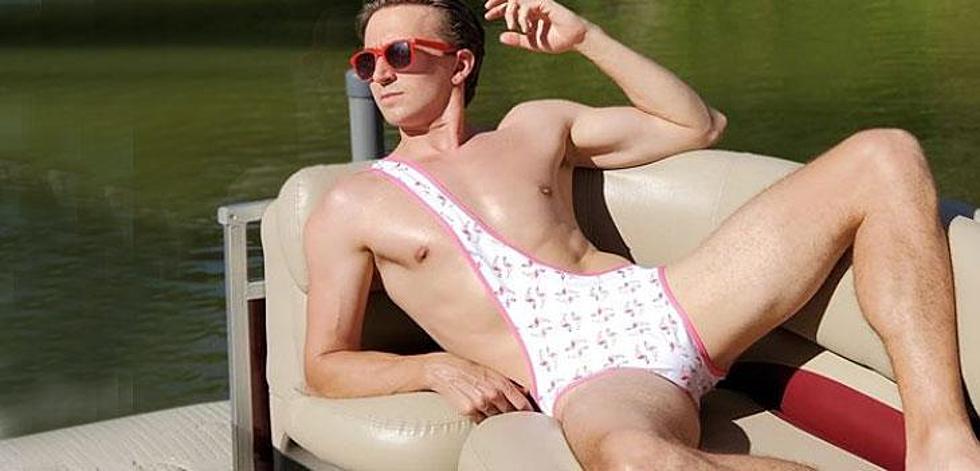 Conceptualized by Chad Sasko and Taylor Field, Brokini is Mankini 're-imagined, sans a relatively less 'shock' value. I'd like to think of this as an 'exposed tease' or 'non-grey track-pant version of thirst trap'. A word of caution: Do dab on the sun-screen generously, if you intend to wear this.
Hope you enjoyed reading the list, as much we enjoyed curating it.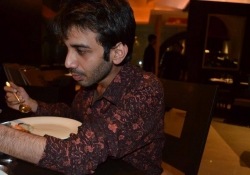 Latest posts by Vinay Agrawal
(see all)