A quick question for all the dudes reading this: How many times have you walked into a beauty salon and thought twice before asking for a pedicure?
Another quick question for all the womxn reading this: How many times have you walked inside a beauty salon, and met with the staff's quizzing glances and judgemental hmm upon turning down his/her repeated requests of letting them shape your dangerously bushy wild eyebrows.
Now, a follow-up question to all the dudes and womxn who have been in these sticky situations: Can you recall the face of the staff in either of these scenarios? If memory serves me right, I (my pronouns: he/him) do recall receiving THAT look (the look reserved for the customers who like to go against their wishes) on more than one. The look being as if the staff had inhaled an insane amount of ammonia fumes from the hair-color paste.
Not that, I am endorsing ammonia or harsh chemicals here.
Another instance, I vividly recall, was being judged in a high-end salon with a nationwide presence, for wearing clothes that were perhaps, 'too colorful' for the receptionist's tastes. These things happen, and we're told to ignore them. Or worse, we are made to internalize these cues so much that we don't feel its pinch at the moment – until it hits us hard later – in flashbacks. Not to generalize or throw a shade, but those parlor wali aunty videos on YouTube have some element of truth to them.
A traditional beauty salon can be a space of judgment for anyone who: identifies themselves as a queer individual or refuses to fit into the narrative of how a man and a woman should look, or wants to avail of any services that challenge the gendered notions of beauty. But, a student-led project might be the answer to making beauty spaces accessible and inclusive for all.
Established in 2011, Enactus Ramjas is a non-profit organization that seeks to uplift communities through entrepreneurial action. Under expert guidance, the student leaders at Enactus engage in the formation and implementation of community development programs.
Under Enactus Ramas, Project TransCreations has successfully set up beauty salons that are run entirely by the transgender community. Project TransCreations, today, is four salons strong. After years of hard work, three of them are self-sustainable.
Enactus Ramjas has also worked on multiple projects namely Aarogya, Neer, Nifayaa, Swabun, TransCreations, and many more, created 182+ entrepreneurs, and impacted thousands of lives.
According to a study by the National Human Rights Commission, about 92 percent of transgenders are deprived of the right to participate in any form of economic activity in the country, with even qualified ones refused jobs. An irony to this is how transgender men and women worldwide are rocking red carpets, conquering beauty pageants', winning awards, and bringing recognition to their countries of birth/ residence.
Sushant Divgikar, for example, is making India proud through their international appearances and projects. Other than that, it's equ-ally heartening to see the workspaces becoming a little more inclusive, with more and more trans people joining the formal workforce.
Understanding The Business Model of TransCreations: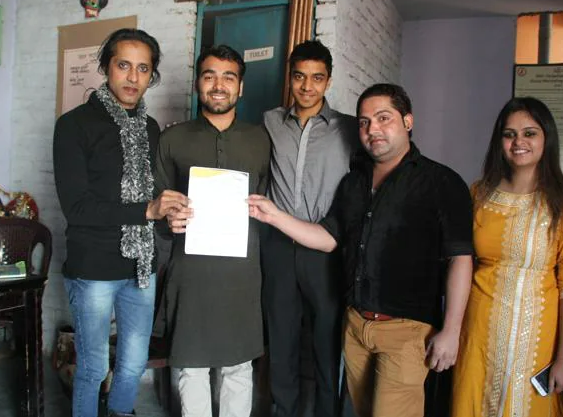 Project Transcreations aims at building social and financial inclusivity for the LGBTQIA+ by setting up beauty salons with the entrepreneurs being members from the community themselves. The project serves a dual purpose by harnessing their keen interest in the Beauty Service Industry – one being in-house services for the community members – and creating income generation for direct beneficiaries, which would include three people that are actively engaged in running the parlor: a head salonist, and two people under them.
The Current Service Menu:
As per the service menu accessed by us, the parlor offers a range of services including normal facial, manicure and pedicure, hair cut, full-body wax, and more at very nominal rates. For example, a light makeup at this inclusive salon costs INR 500 (yes, you read that right), which is one-third of the price of a T-shirt from an obsessed about fast-fashion brand.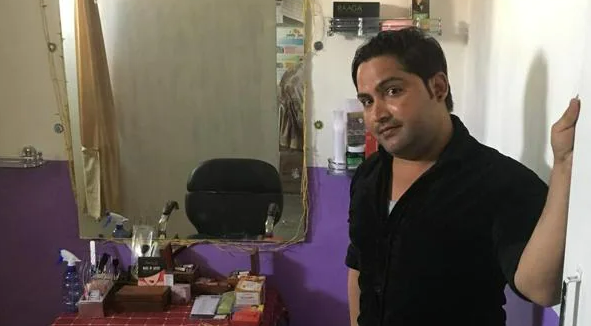 Overall, since the prices for nearly all the services here are light and friendly on the pocket, you can even visit this place at the end of the month – a week when your wallet is thinnest – and monthly bank balances are scary to look at.
Focusing on Sustainability:
The majority of products used in the beauty sector are high in sulfates and parabens which pose a threat to the environment and our skin. Additionally, the majority of products require a lot of plastic packaging. In a wise move to eliminate all these concerns, Project TransCreations provides meticulous training to its salonists. They also intend to launch Transcreations' own range of sustainable shampoo and conditioner bars, massage creams, and scrubs – a decision that will not only help them reduce the detrimental impact on the environment but also help them to cut down on their operational costs in the new normal.
The Future looks Trans-friendly
TransCreations will be launching a virtual platform by the name of Transcit.life. This would create a network of multiple members across the nation to access company listings from gender-inclusive corporates such as Uber, Zomato, and even Transcreations parlors for employment opportunities for the community.
"Interacting with various transpersons over the years, we realized that a lot of them wanted to indulge in various sectors but lacked the appropriate skill sets to start these initiatives on their own. Thus, we will be setting up our own center for entrepreneurship to impact entrepreneurial training and grooming to help them become capable of running and sustaining individual ventures," a spokesperson said. Who else wants to see them in Season 2 of Shark Tank? Because, we definitely do.
Still need a reason to visit them; here are six:
1. It is a welcoming space
2. Most importantly, it is a safe space
3. Queer persons won't be judged here
4. If you're an ally, you'll get to learn a thing or two
5. It will make you look good
6. It's Pride month, baby! (Pledge to support LGBTQIA+ owned business)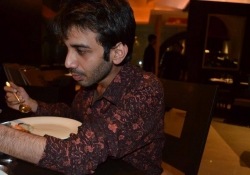 Latest posts by Vinay Agrawal
(see all)