June is celebrated as Pride month throughout the world. But, we at Gaylaxy feel, Pride should be celebrated all year round and not restricted to a certain month. Come July, August or September. The pride flag, as many of us, would like to believe is anything, but singular in design.
The flag aims to capture myriad shades of queer community and the queer life in general. Design wise, all these flags are pretty. So we decided why not to take some style inspiration from these lovelies; and borrow their essence of style. Because it doesn't matter whether you are queer, agender, trans-person or an ally; all pride flags are stunning irrespective of their identity. Let's explore their stylish side together.
1. Gilbert Baker Pride Flag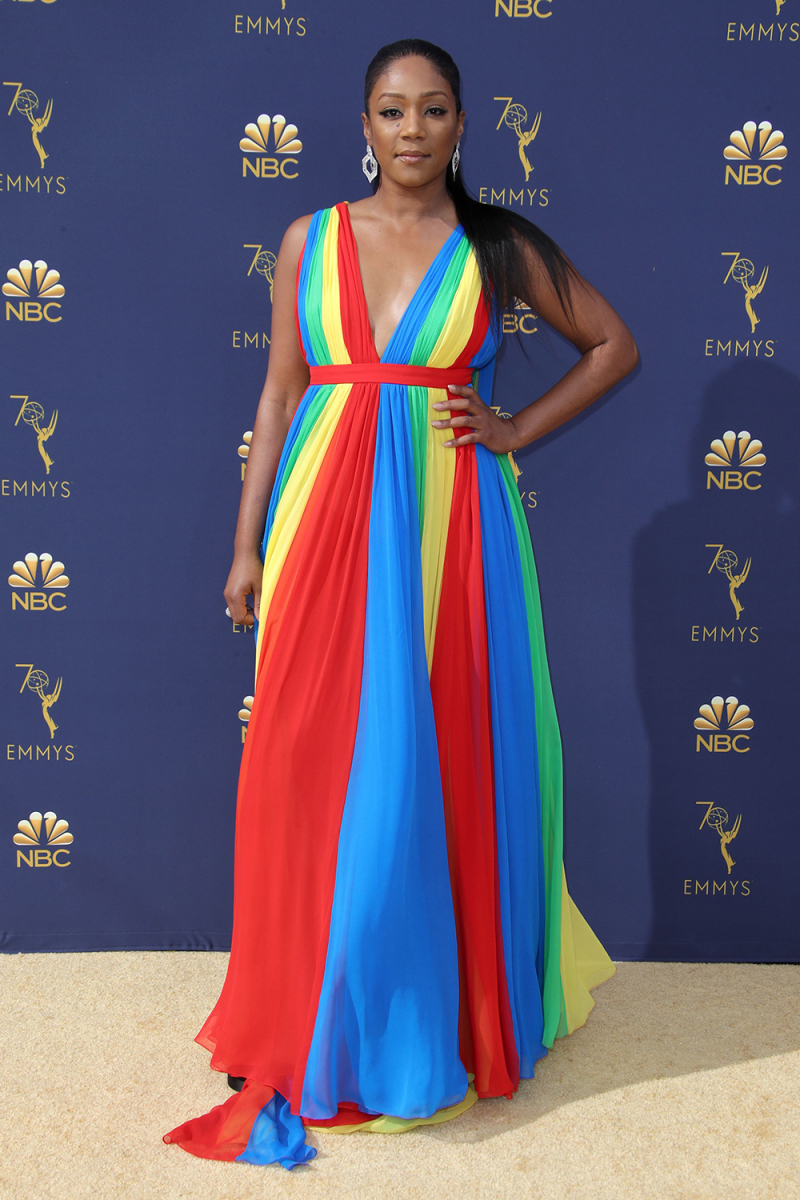 Colors: Pink: Sex, Red: Life, Orange: Healing, Yellow: Sunlight, Green: Nature, Turquoise: Magic, Blue: Harmony and Violet: Spirit
Take some inspo from Tifany Hadish. In 2018, Hadish wore a Prabal Gurung gown on Emmy's red carpet. For her sartorial choice, she was called rainbow brite by the Twitteratis. However, this look can coax even the staunchest of color averse to join the rainbow brigade – it's fun, it's statement and can be achieved easily by throwing on a rainbow shrug.
2. Bisexual Flag
Colors: Pink, Purple & Blue
Pink, purple and blue, more or less, belong to a same color family. Gone are the days of pink shaming. Pink can be a good accent color to perk up a neutral color scheme (read: the other pieces) in your look. And, it looks good in a formal dressing too. To mirror the color scheme of the bisexual flag, wear a light pink formal shirt underneath the blue blazer. Match your trouser to the color of your blazer. Choose a purple tie and round off the look with pink socks and dark chocolate brown leather shoes.
3. Pansexual Flag
Colors: Pink, Yellow & Blue
There's something exuberant about the color scheme of a pansexual flag. Those uplifting shades of pink, yellow and blue just radiate with a promising zeal. Incorporate this color scheme by choosing optimistic shades of the colors mentioned above, as the goal is to create a look that is optimistic.
And, who can teach us better than Kimmy from Netflix's Unbreakable Kimmy Schmidt. A bright yellow cardigan, pink trousers and a shirt that has smatterings of yellow, pink and blue is all what you'll need for this.
4. Asexual Flag
Colors: Black, Grey, White, Purple
The color scheme in the asexual & demisexual flag signifies an understated / effortless luxury. If you notice, the only vibrant color here is the purple. So use it to your advantage. May we suggest a purple trench with white and black lining? Bring in the greys via accessory such as shoes and voila you are ready to roll.
5. Intersex Flag
Colors: Yellow, Purple
The intersex flag is made of two colors – purple and yellow. Both these colors are easy to incorporate. For example, consider a patterned silk shirt in light purple and accessorize it with a pair of grey and yellow sneakers.
The coming together of both these colors lends a luxurious vibe. In 2021, the pride flag underwent a slight makeover as the intersex symbol was added on its left in a triangular design to make the flag a bit more inclusive.
6. Genderqueer Flag
Colors: lavender, white and green
The combination of lavender, white and green creates a young luxe vibe, one that is rooted in playfulness. To pay an ode to this flag, you can wear a cargo style full sleeves shirt in luxurious purple with a baggy cargo short in the same color. Add green to your look in form of a transparent clear bag to carry your belongings in style.
In this flag, lavender is androgyny, white is agender, and green is non-binary. This flag is also known as the "non-binary" flag.
7. Leather, Latex, & BDSM Flag
Colors: Black, White, Blue and Red
The Leather, Latex & BDSM flag has a color combo of black, white, blue and red. Red is the dominant color in this palette. You can embrace these colors / 'safe shades' by wearing a black and white graphic jacket, an electric blue trouser and a red color turtleneck. A perfect street look for the coming winters.
8. Rubber Pride Flag
Colors: Black, Yellow and Red
Yes, the latex community has their pride flag to showcase their pride. Made of black, yellow and red, the rubber pride flag has an underground feel to it. You can rock this color palette by wearing a yellow and red cardigan paired up with a well fitted black trouser and black boots.
Black represents 'shiny black rubber', red 'blood passion for rubber and rubber men,' and yellow 'drive for intense rubber play and fantasies', as per the flag philosophy.
9. Polysexual Flag
Colors: Green, Blue and Pink
Let Versace Mensweek 2020 show you how you can add the colors of polysexual flag in your daily outfit. These easy to pair colors, don't even require separate pieces. Just find a printed shirt with a geometric (paisleys look great) print in these three shades and you are ready to walk down the street in style.
For bottom wear, you can either wear your regular blue jeans or a shorts cut from the fabric of the same cloth. A co-ord set is also a nice option to consider.
10. Agender Flag
Colors: Grey, Green, White and Black
A splash of green cuts through the largely neutral colors of agender flag! To sport these colors, you can wear a regular white t-shirt and blue jeans. Accessorize your outfit with this Alessandro Dell Acqua Green patterned casual shoe in the shades of green, grey, white and black.
11. Transgender Pride Flag
Colors: Blue, Pink and White
The color palette of Transgender Pride Flag is soothing in nature and is composed of softer shades. Think baby blue, baby pink and white. These shades are pastel and quite millennial. You can wear them in a layered approach.
For instance, layer a pink jacket underneath the white shirt. Jazz it with up a blue stole and you are ready to turn few heads.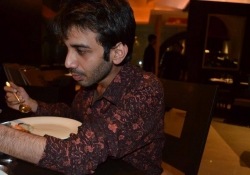 Latest posts by Vinay Agrawal
(see all)