Philadelphia is widely recognized as one of the most LGBTQ-friendly cities in the USA. The civil rights movement that began at Independence Hall spurred progress and activism for the LGBTQ+ community in Philadelphia. As a result, the city is home to a vibrant community that is highly visible and an integral part of local culture. Along with gay pride events, Philadelphia boasts numerous historically and culturally significant sites for the LGBTQ+ community. June's International Pride Month is a particularly special time in Philadelphia and a must-visit for anyone seeking to experience humanity, acceptance, love, tolerance, and community support at its best.
Gayborhood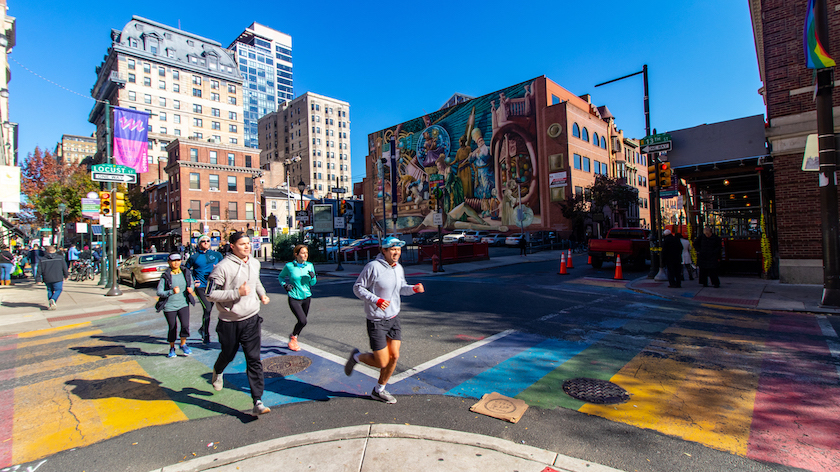 Spanning several blocks just east of Broad Street in downtown Philadelphia, the Gayborhood is the center of Philadelphia's LGBTQ+ community, home to numerous LGBTQ+-owned shops, restaurants, bars, and clubs. Learn more about the neighborhood and Philadelphia's long history of activism and pride with an LGBTQ+ walking tour offered by Beyond the Bell Tours. Along the way, snap a photo by one of the city's LGBTQ+ murals, including Mural Arts Philadelphia's Pride and Progress by Ann Northrup.
LGBTQ+ literature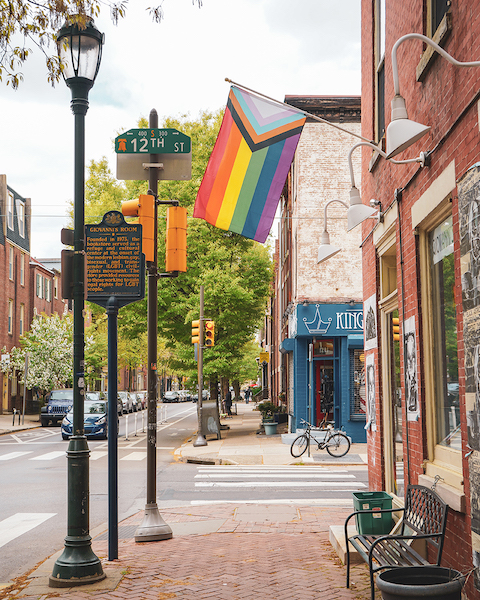 Staying in the Gayborhood, visit the country's first and oldest LGBTQ+-focused bookstore, Philly Aids Thrift @ Giovanni's Room, and peruse the extensive inventory of new and used books. For more literature, stop into the Free Library of Philadelphia's Independence Branch to check out the collection of Barbara Gittings, the "mother of the LGBTQ+ movement." Gittings spent most of her life in Philadelphia and edited the nation's first lesbian publication. Stop in for literary programs, and art exhibitions and to read one of the 14,000+ books in the library of the William Way LGBTQ+ Community Center. Started in 1974 as the Gay and Lesbian Community Center of Philadelphia, the Center supports and advocates for the LGBTQ+ community.
Founded in 1976, Philadelphia Gay News (PGN) is one of the most awarded weekly newspapers in the U.S. A historical marker honoring PGN's history and contributions to the LGBTQ+ community can be found outside of the publication's first office at 233 S. 13th Street in the Gayborhood.
LGBTQ+-owned restaurants, bars, or bakeries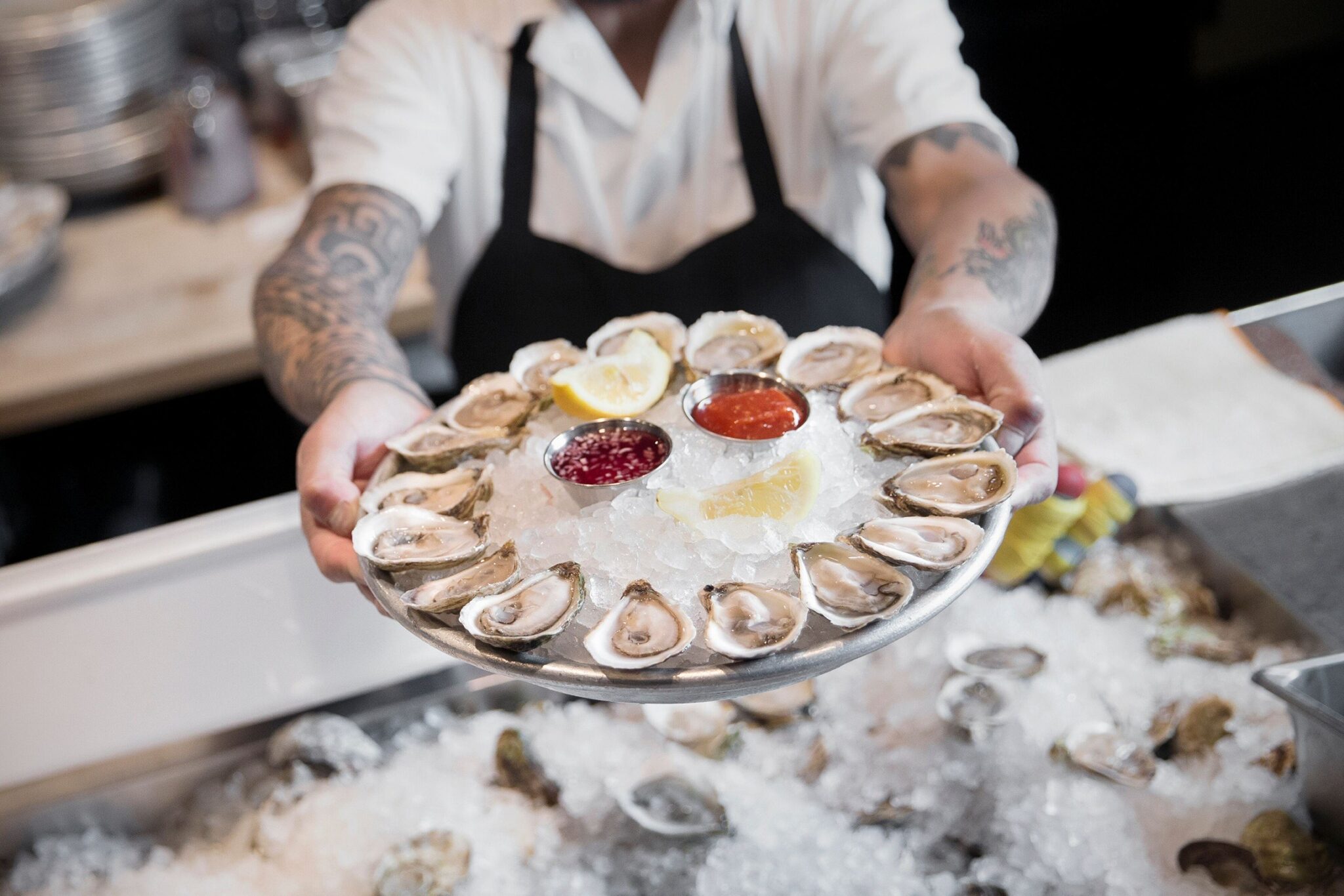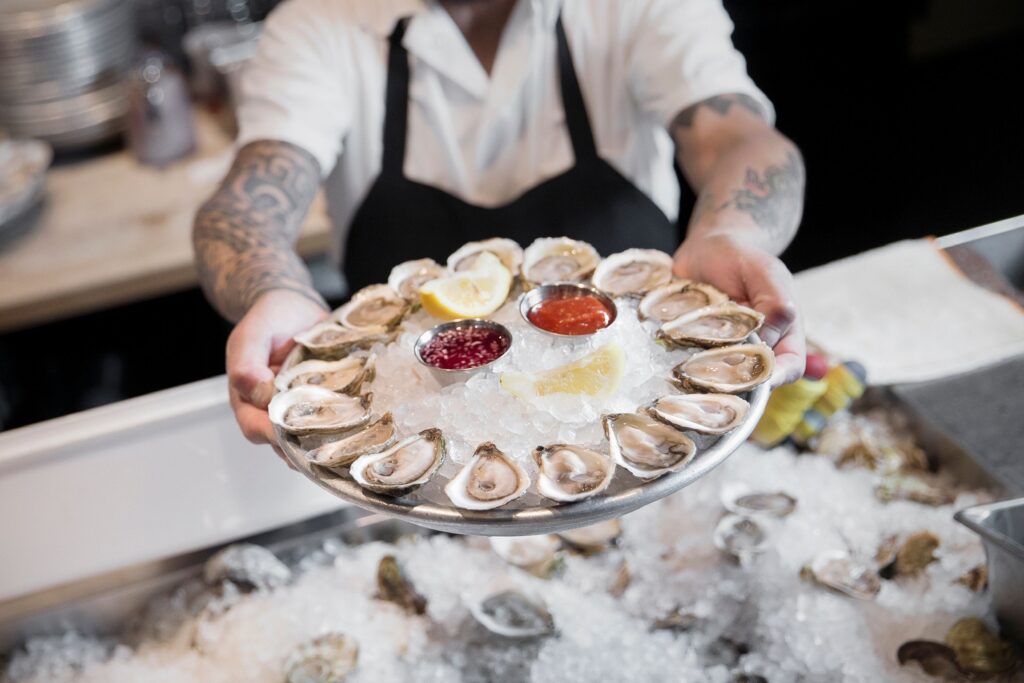 Eat at one of Philadelphia's many LGBTQ+-owned restaurants, including One Shot Cafe in Northern Liberties or Mission Taqueria and neighboring Oyster House along Sansom Street in Center City. Indulge your sweet tooth with a cupcake, cookie, or pastry from Cake Life Bake Shop, a trans-owned bakery in the heart of Fishtown. The owners are also alums (and winners!) of Food Network's Cupcake Wars. Back in the Gayborhood, make dinner reservations at one of the eateries along 13th Street, operated by restaurateurs Marcie Turney and Valerie Safran. Options include modern Mexican plates, Mediterranean pizza, Spanish tapas, traditional American comfort food, and more.
Local LGBTQ+ businesses and artists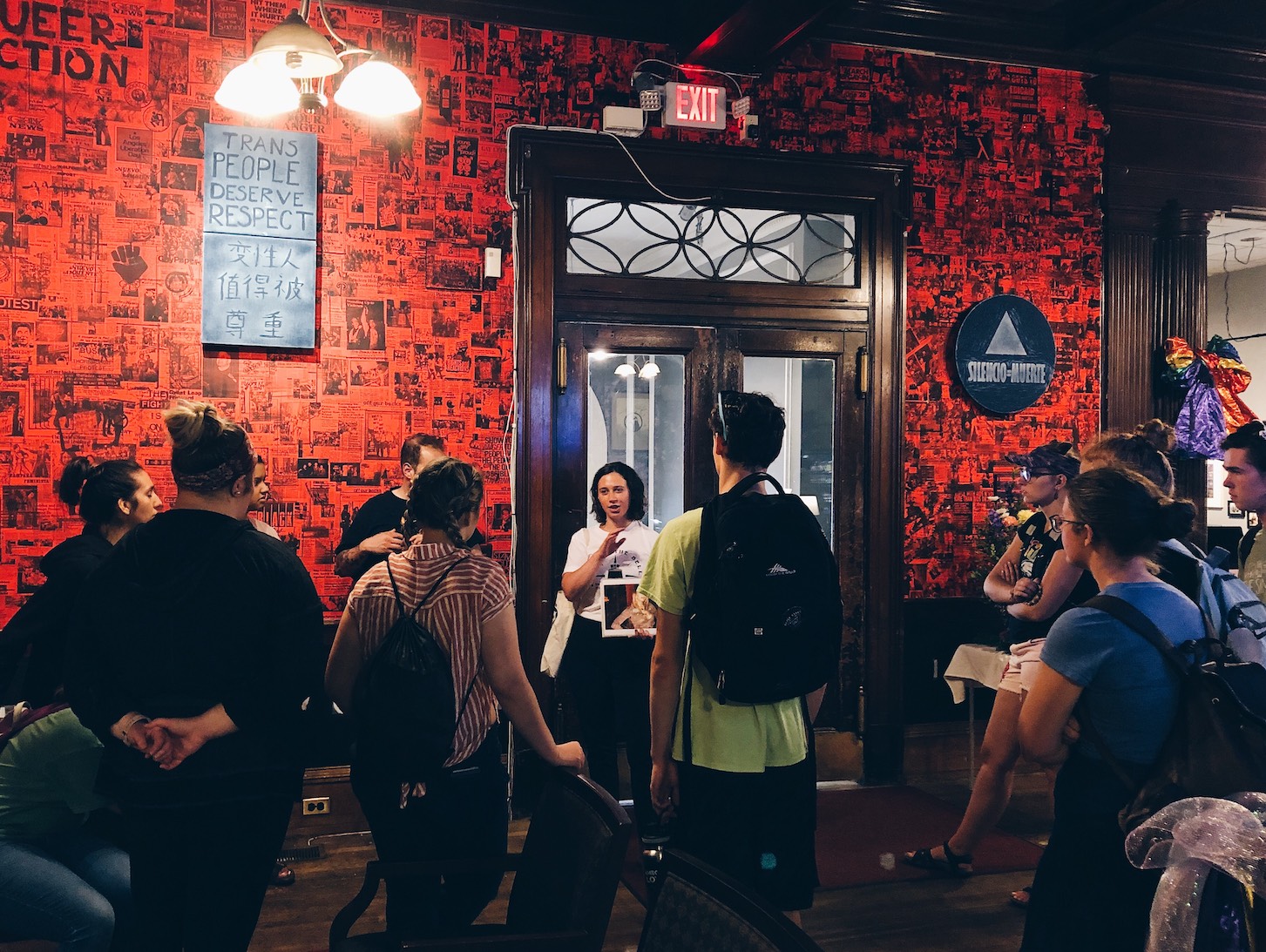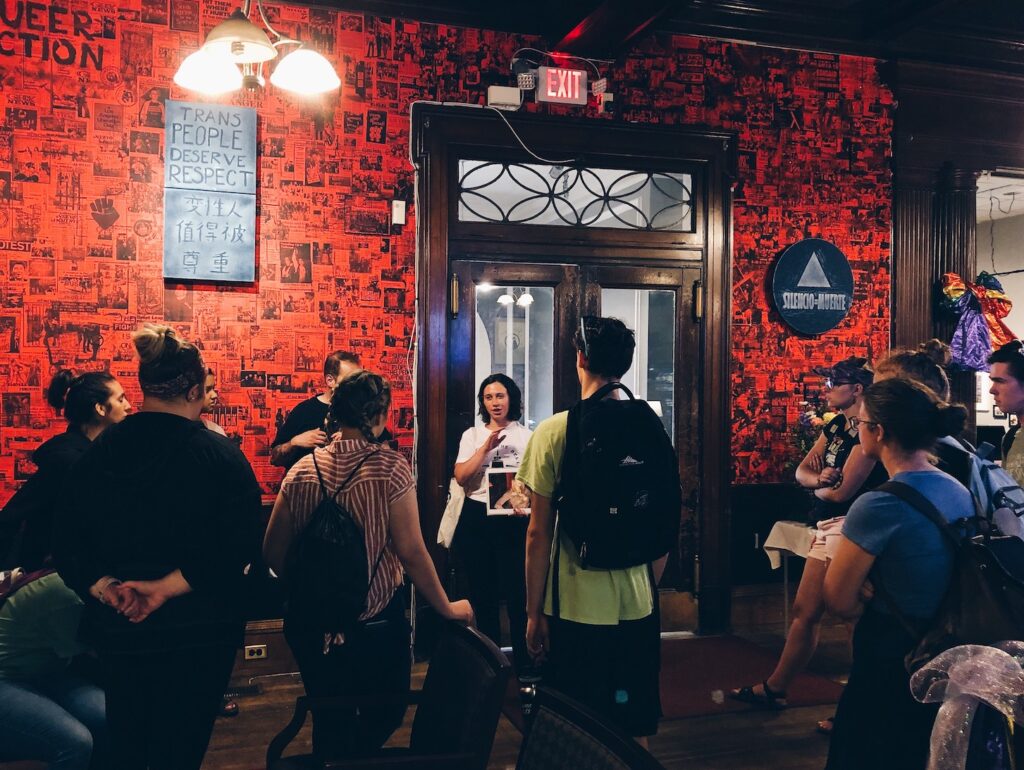 In addition to the collection of LGBTQ+-owned eateries, Philadelphia also boasts an impressive array of LGBTQ+-owned storefronts, boutiques, and other businesses in neighborhoods throughout the city. Along 13th Street in the Gayborhood, shop for quirky Philadelphia-themed gifts at Open House, or head across the street to browse home goods, apparel, jewelry, and more at Verde. Both storefronts join the mix of nearby restaurants operated by Safran Turney Hospitality. In Northern Liberties, shop art, clothing, apothecary, vintage goods and more at Trunc, a Gay-owned, female-owned, Black-owned, and Veteran-owned boutique and gift shop. Just off of South Street, browse a collection of t-shirts, pronoun pins, prints, and accessories featuring the work of over 100 Philadelphia-area creators — including many LGBTQ+ artists — at South Street Art Mart. Around the corner, Philly AIDS Thrift sells used clothing, furniture, books, home goods, and more, with proceeds benefiting local HIV/AIDS organizations.
TIP: Don't miss Halloween, a hidden gem of a jewelry store at 13th and Pine Streets from jewelry designer Henri David. The unsuspecting shop has no signage but fills a Center City rowhome with thousands of pieces of unique, hand-made jewelry.
Pride Events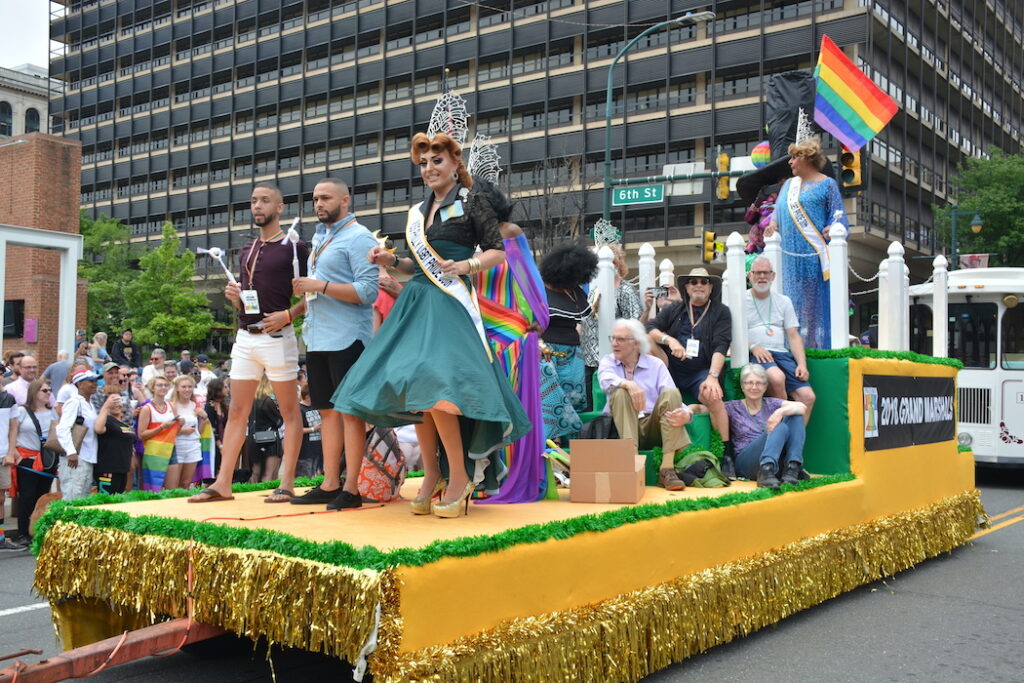 Each year, Philadelphia's LGBTQ+ community comes together for a series of celebrations, parades, and demonstrations. In June, during International Gay Pride Month, the PrideDay Parade and Festival features live music, DJs, food, and drinks. A festive parade, the signature event, runs from the Gayborhood to Penn's Landing. Philadelphia Pride Weekend takes place annually on the first weekend of June. Also, during Pride Month, look for special events, menus, and more from restaurants, bars, clubs, and attractions around Philadelphia.
In October, Philadelphia hosts OutFest, the largest National Coming Out Day celebration in the world, filling multiple blocks of the Gayborhood with vendors, food, music, and other live performances, plus plenty of special events at area bars and restaurants.
Dinner. Drinks, and Shows at Gayborhood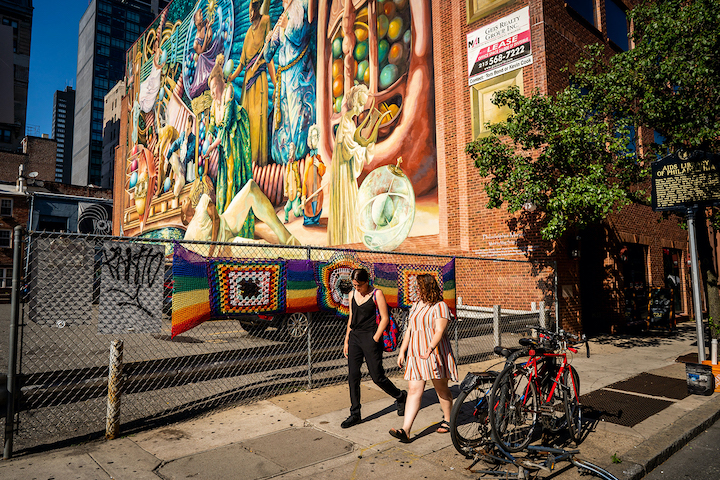 End an evening back in the Gayborhood, where you can grab food and drinks while you enjoy local entertainment at one of the neighborhood's clubs and bars. Tabu Sports Lounge & Bar is home to a downstairs sports bar, second-level dance floor, third-floor performance space, and rooftop, presenting drag, burlesque, variety, and comedy shows, as well as game nights on select nights each week. Along a tiny side street, Tavern on Camac is another multi-level entertainment space with an intimate restaurant in the basement, their Ascend nightclub on the top floor, and a piano bar with nightly performances on the main level. One of the neighborhood's landmark late-night destinations is Woody's — a bar and nightclub along 13th Street that regularly hosts local DJs, theme nights, cabaret and drag shows, and other events.