London Pride 2016, flagged off by new mayor Sadiq Khan came at a precarious time for the LGBTIQ community.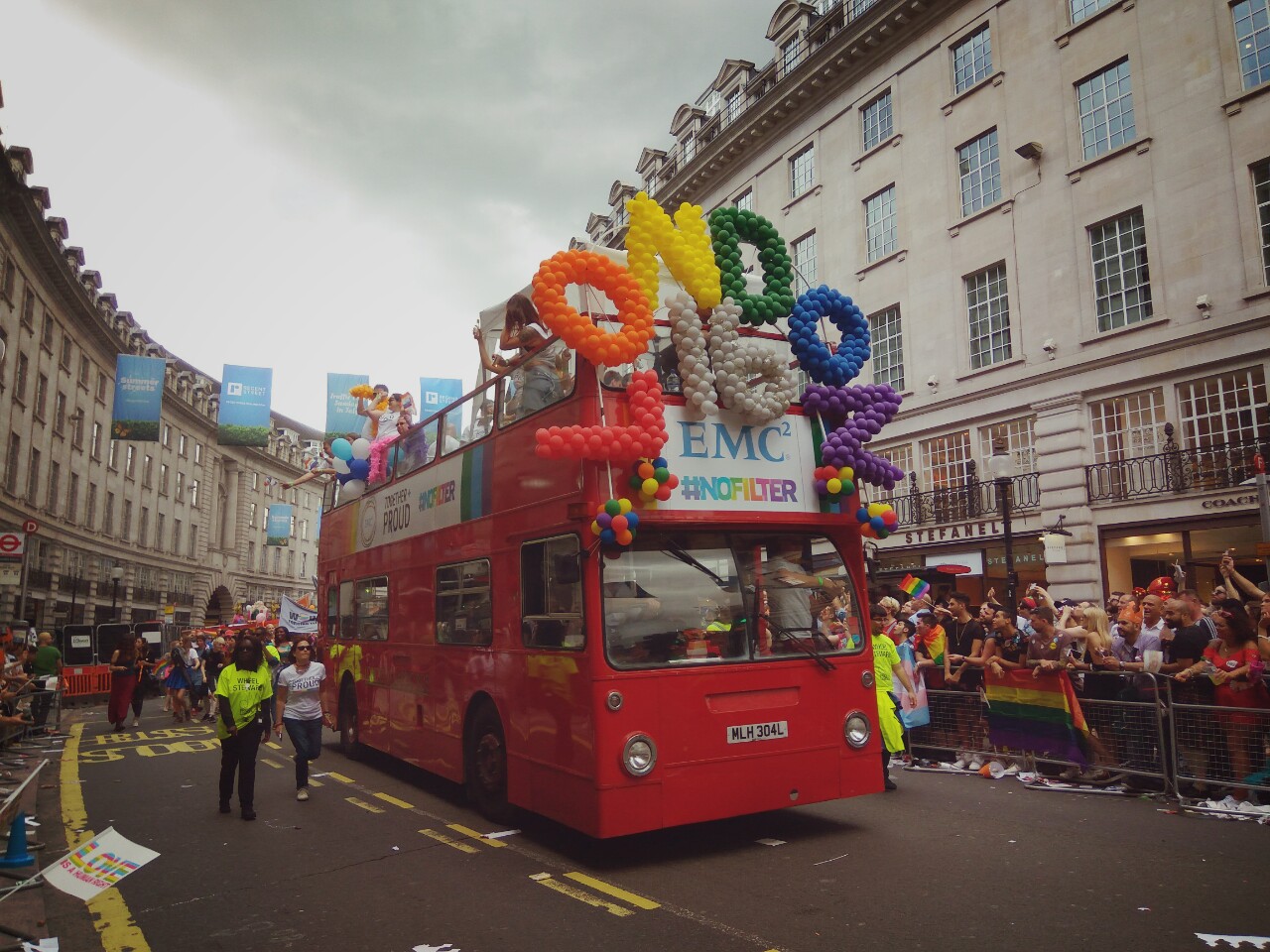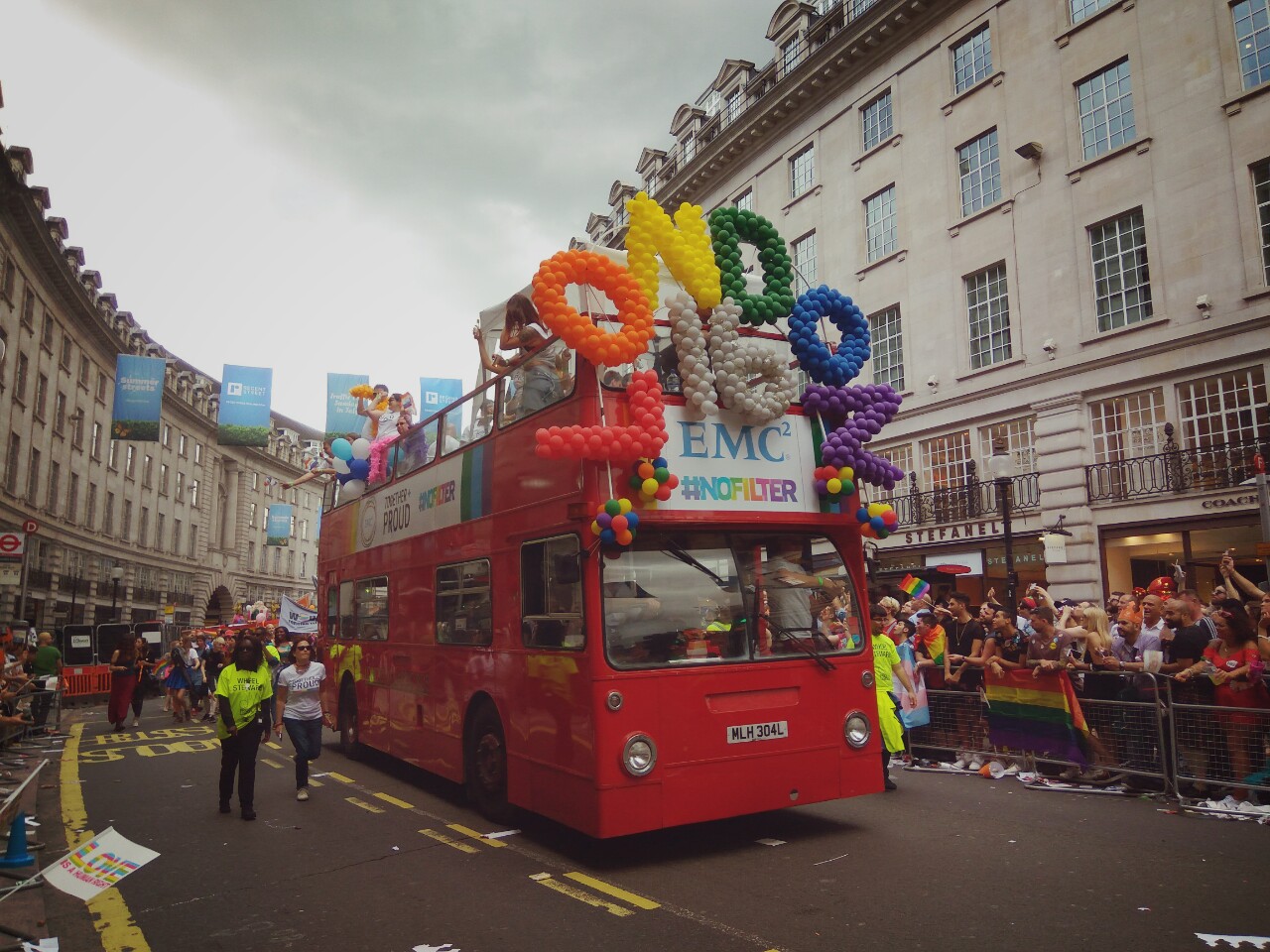 Like the ominous clouds that gathered overhead, the Orlando shootings, immigration issues and Brexit weighed heavily on everyone's mind in the 43rd edition of London's Pride Parade that took place in the city's West End area. However, like the sun that broke through and shone down, it ended up being a joyous affirmative and often spontaneous space.
1) 'We Are Europe'
Participants, especially the younger lot, expressed their anguish at the referendum results of the United Kingdom leaving the European Union from yesterday, in style.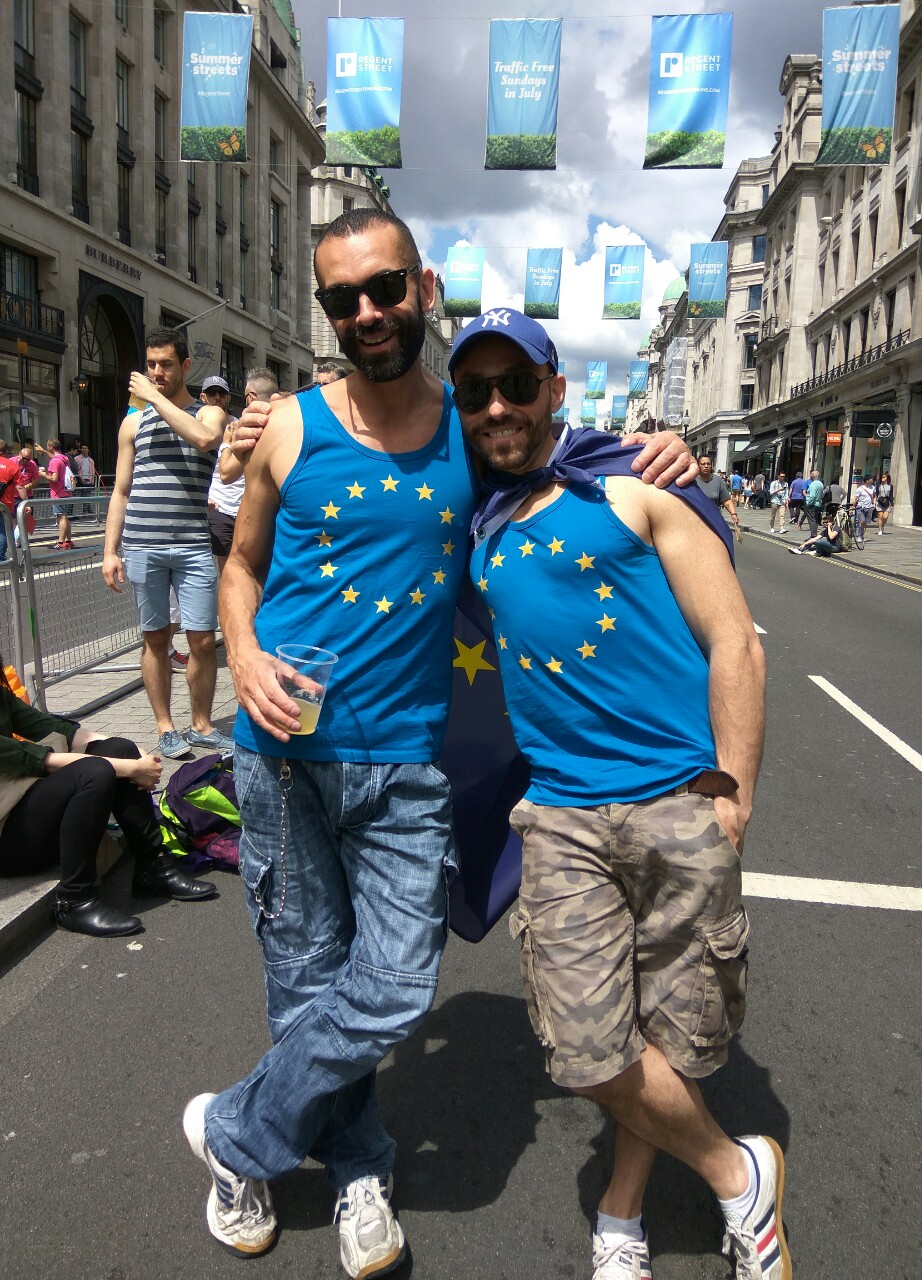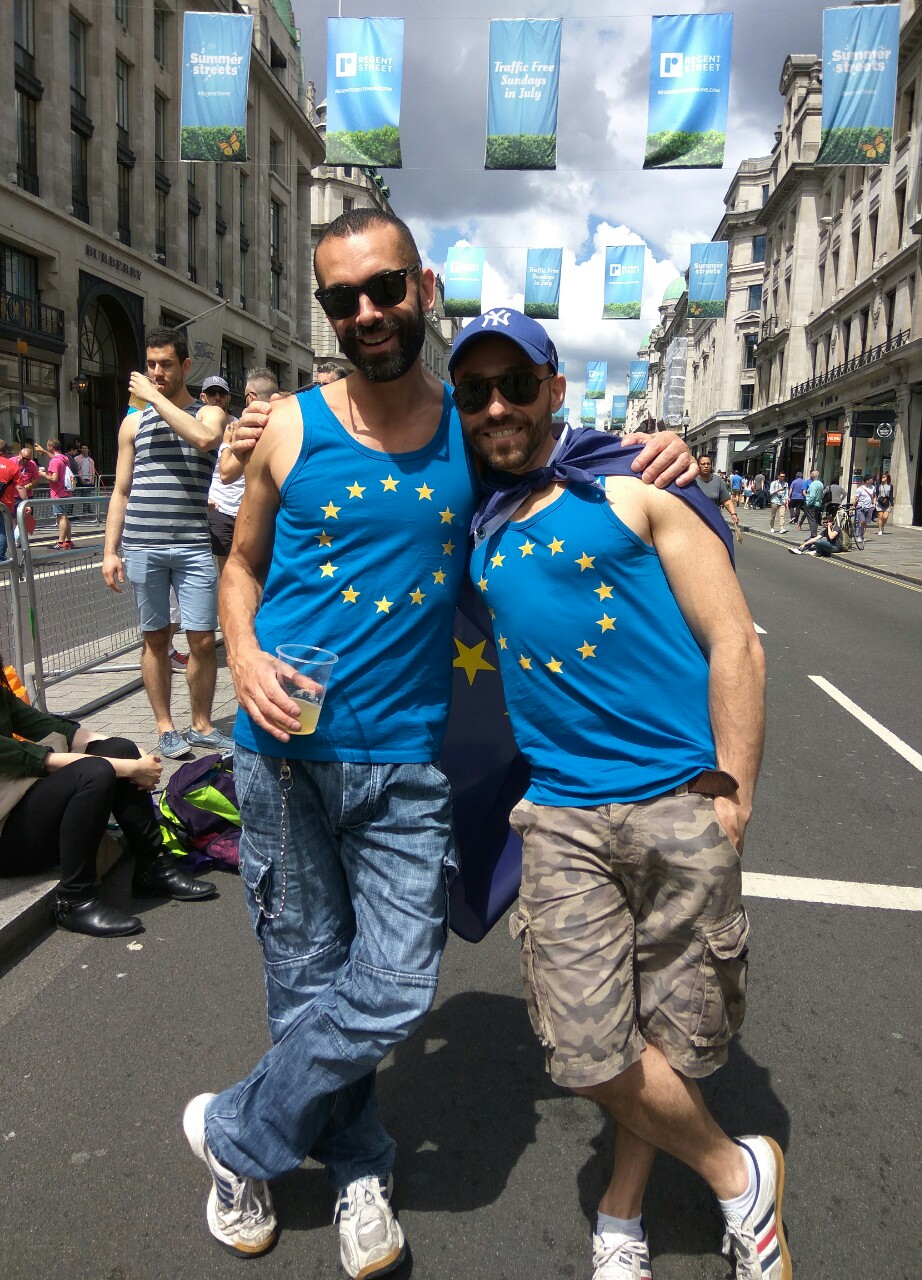 Europhilia was a recurrent theme in dress as well as conversation.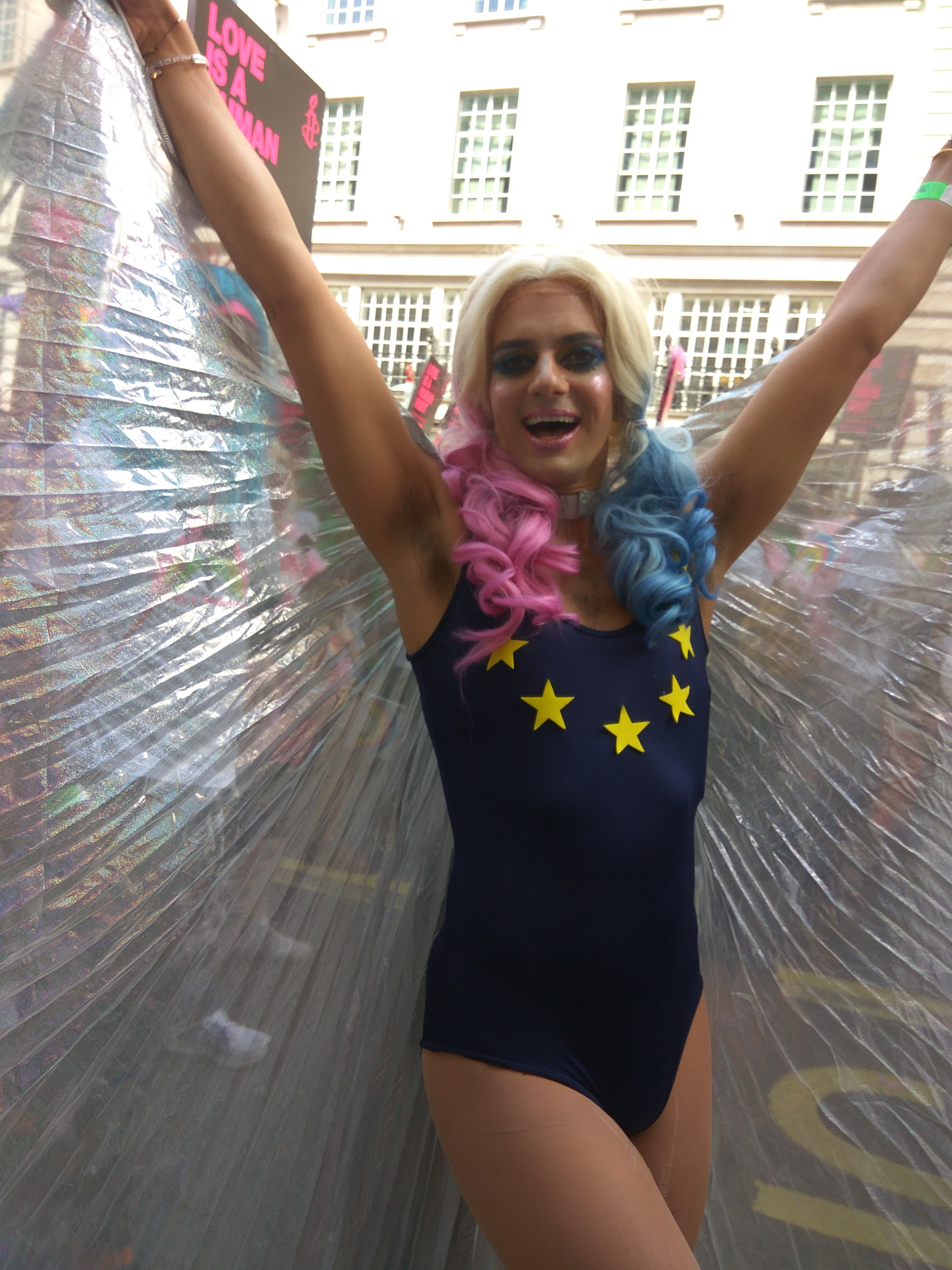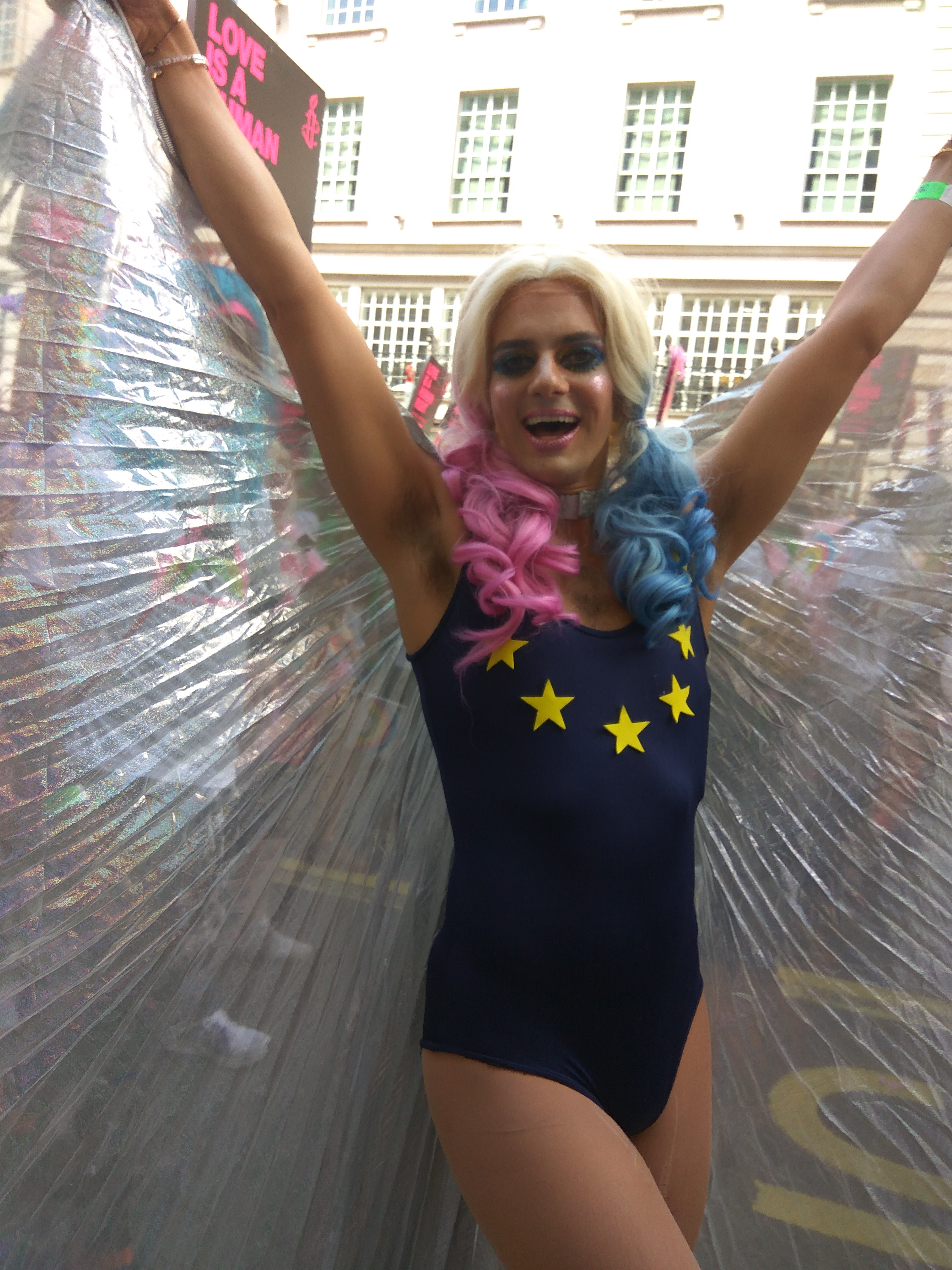 Combinations and juxtapositions of the British, European and Rainbow flags were seen too.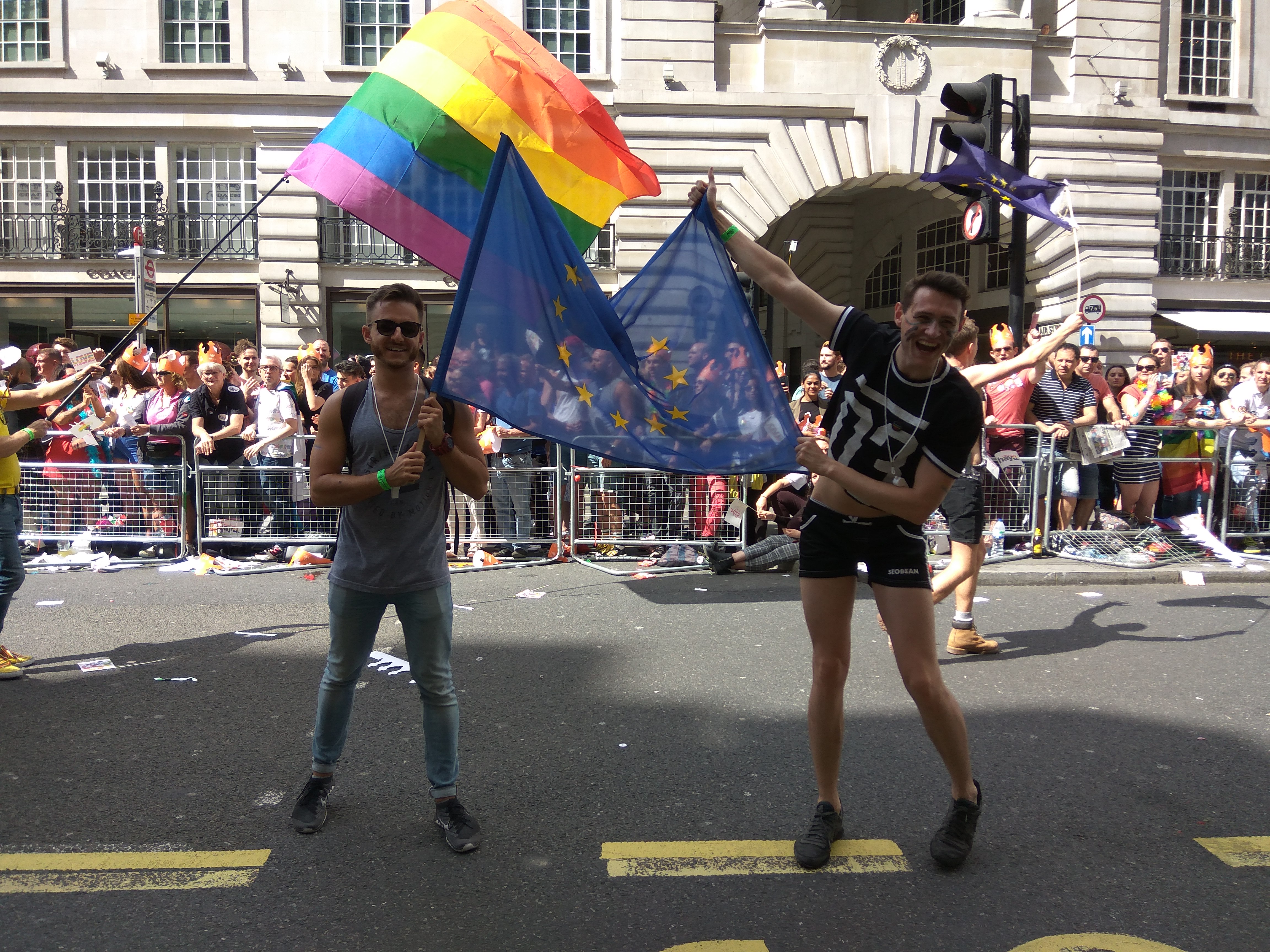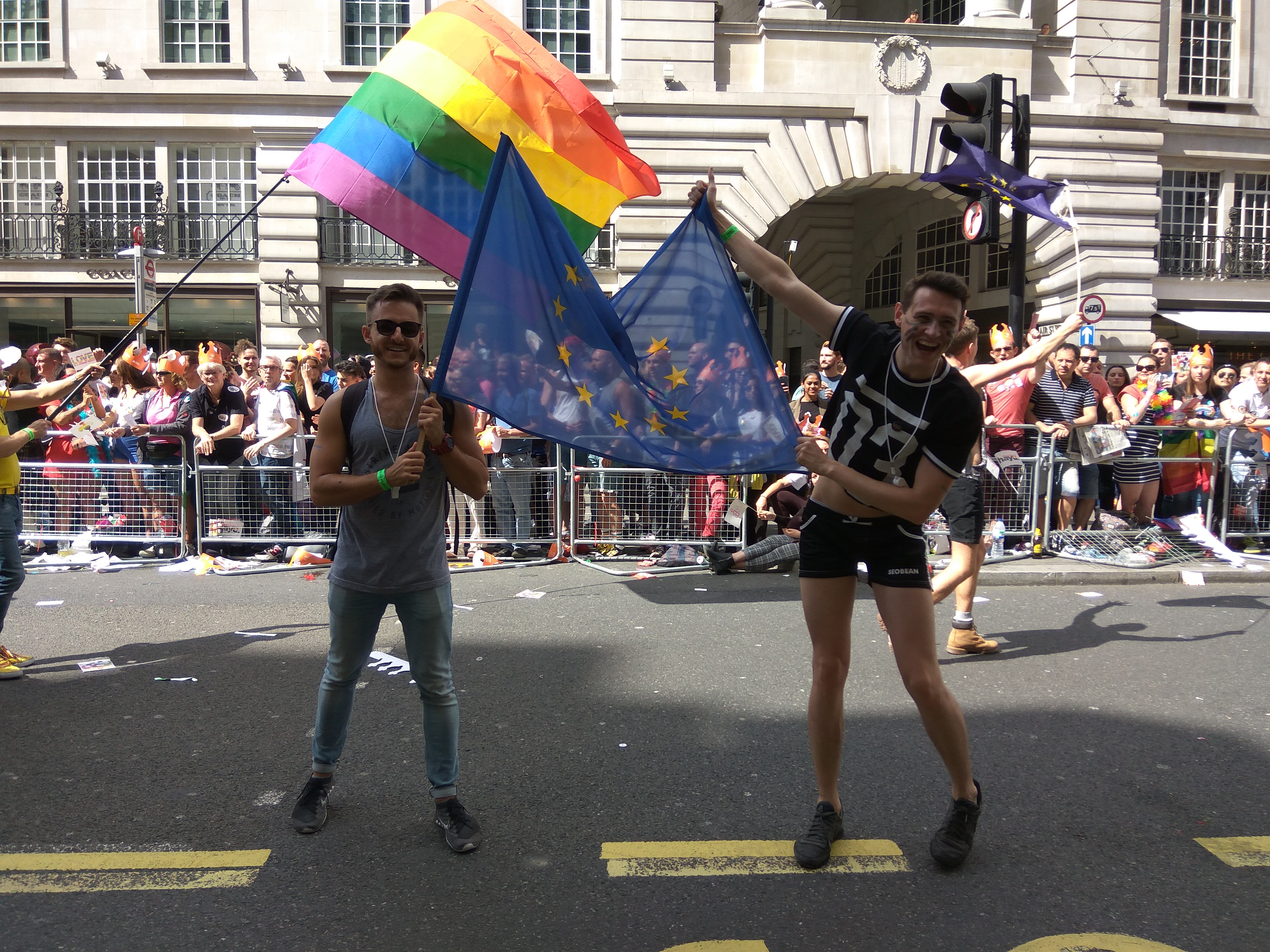 2) 'Queer Muslims are here and proud'
A most heart-warming contingent was that of LGBTIQ and allied Muslims, their signs an eloquent testimonial to being caught in the grinding stone between Islamophobia and Homophobia.
Some were downright cheeky too!
3) African, Religious and Gay

Nigerians, Ugandans and others highlighted the criminalization and discrimination faced by queer communities in their daily lives, and refused to forsake any identity in order to be accepted.
4) Migration
Many marchers made a passionate case for the UK letting in more refugees from strife-torn areas of the world.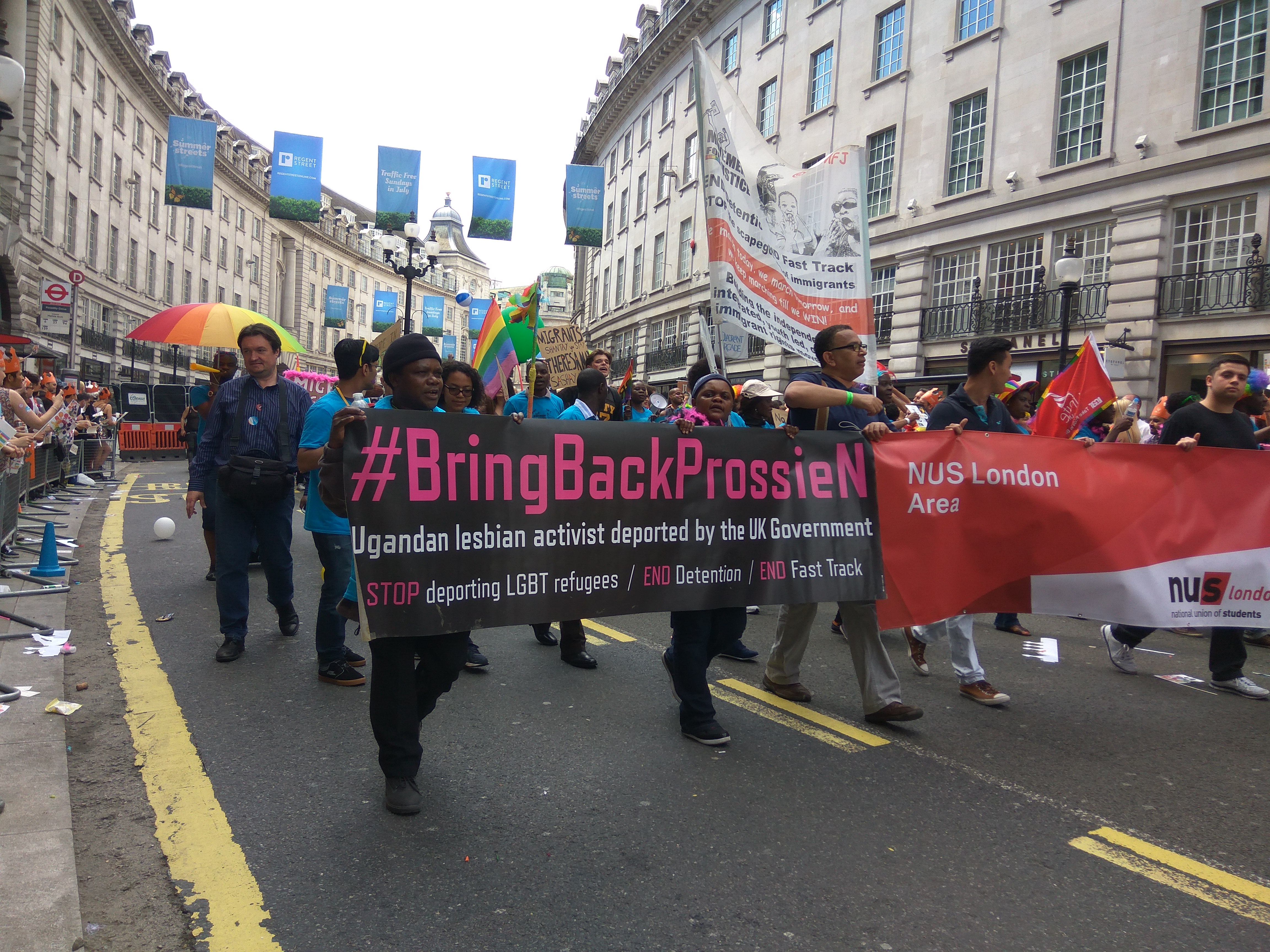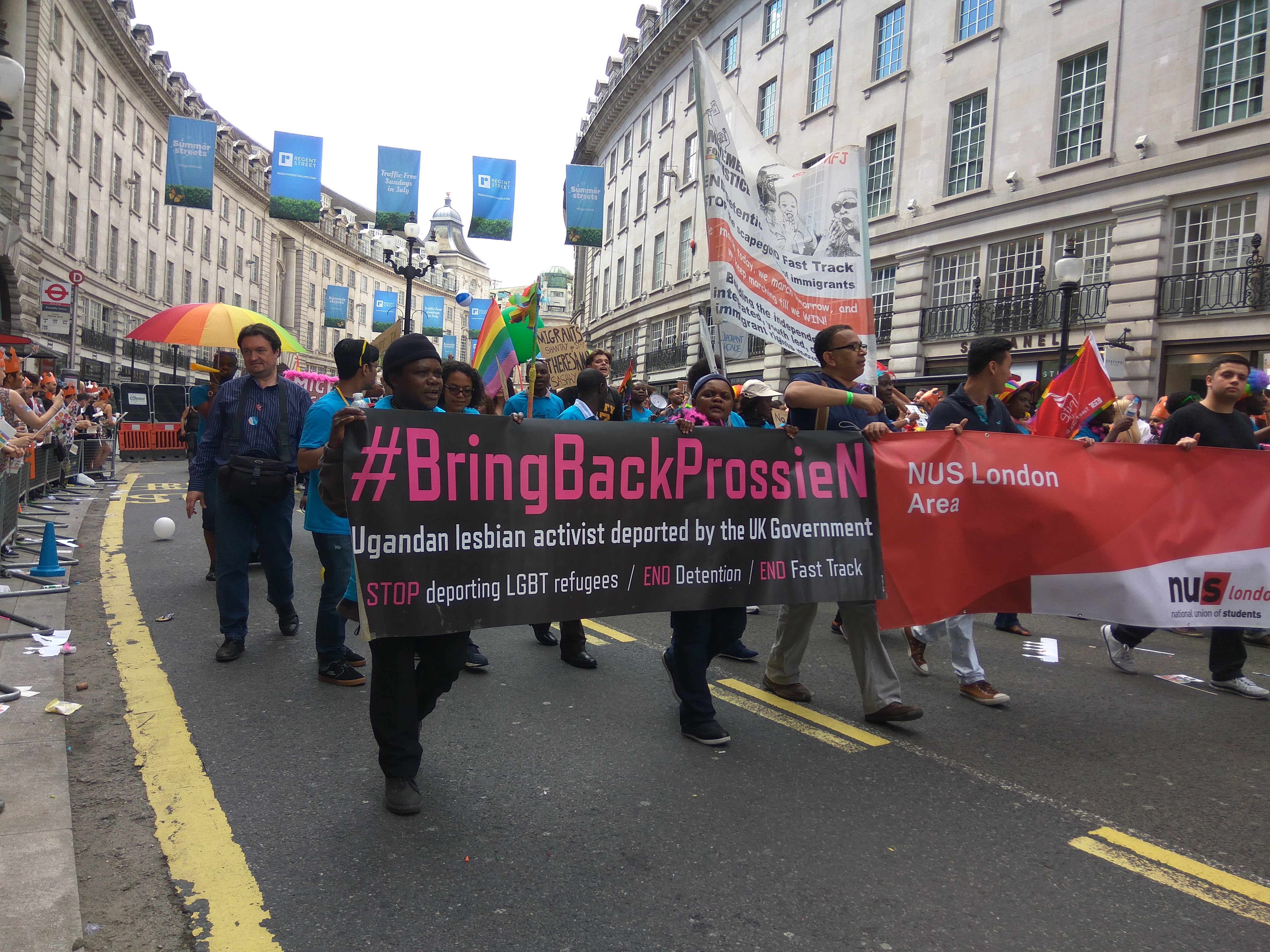 They emphasized the solidarity between the queer rights and refugee rights movements.
5) Remembrance
One of the most special moments of the march was to see a Bangladeshi contingent marching in t-shirts of 'Roopbaan', the LGBT magazine whose editor Xulhaz, and another activist Tonoy were brutally murdered in April 2016. Their sad, sombre faces belied their courage in coming out and marching in his honour.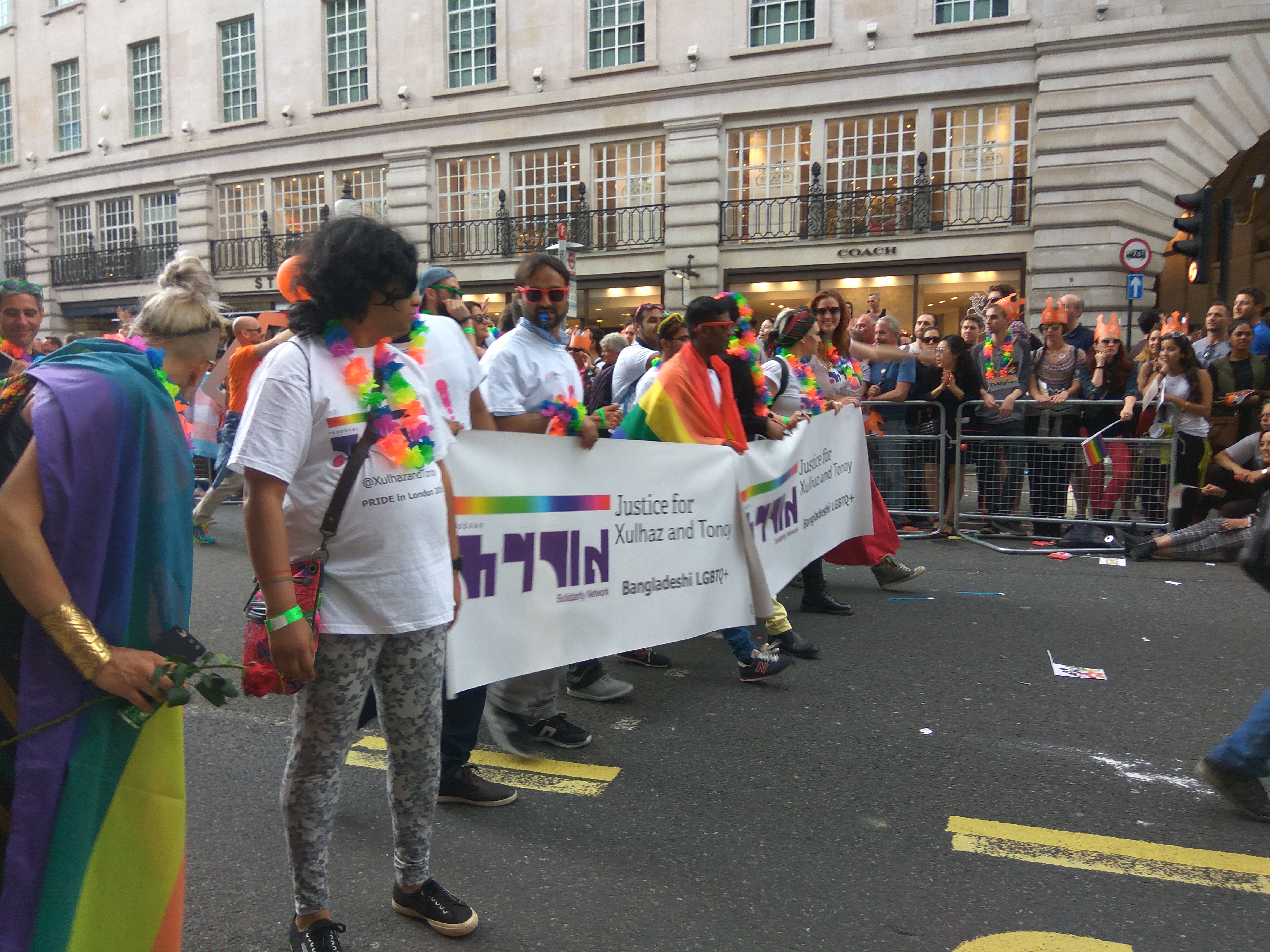 6) Multicultural Fab
Over 40,000 people from more than 300 organizations representing every facet of society marched to cheers from the tens of thousands of attendees who cheered, waved, clapped, sang and danced from behind barricades.