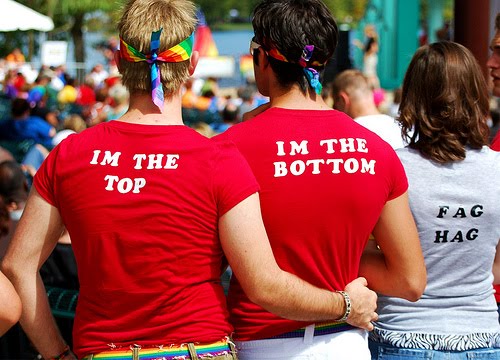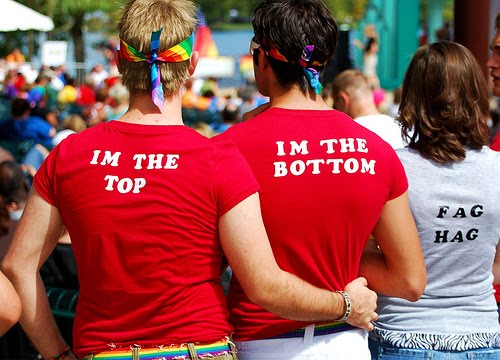 As enthusiasm for gay rights is gaining massive acceptance globally, so are the needs of people to meet and network with more people in the community. However, in places where the speed of acceptance is lower than rest of the western world such as Lebanon, India, etc. many rules of engagement and a how to stick to the status quo guidelines are coming up in the community. An attempt to break the top stupidest codes set by many members of the gay community are as follows:
1. Blow Jobs
It is not exclusively reserved for Tops. Even guys who act as versatiles or bottoms love to get the same benefit during sex as well, and there are bottoms who hate giving it to others but might love getting it. So, it is not an "exclusive for tops" action.
2. Bottoms are Effeminate
Some of my straight friends and many of my LGBT allies often believe that men who are bottoms are the ones who are effeminate, and that is just a stupid stereotype. Just because the world often sees effeminate gay men as the passive ones in a relationship, doesn't mean that there are no bottoms who aren't effeminate . There are many gay men who might even like to cross dress but still can whip you real nice under the sheets. (wink wink)
3. Bottoms Fall for only Tops
Bottom homosexuals only fall for tops or versatiles, which is again a stupid assumption. It's hard to go and check someone's preference before falling for that person on the basis of whether he likes to do it or likes being done to. I have fallen for men countless times, often they turned out to be straight, sometimes gay, sometimes French and Arabic speaking only, which is kind of a turn on sometimes. So, when you see someone flexing their biceps in the gym, you wouldn't know what position they prefer or what is their sexual orientation. Even if they are bottoms and another guy who prefers to be passive falls for him, WHO CARES? They are happy with each other, and nothing else should matter more than that.
4. Daddy
Younger twinks cant fall for older men is a really ageist and one of the most irrational beliefs that many gay men have developed today. With most people associating relations between older men and young gay men as something perverted instead of something much like other relations. It's prevalent in the heterosexual community too and it's just beyond silly.
5. Biceps Attract
Biceps are the best ways to attract a guy to you? Um… Not always. As much as I love a guy with a Colton Haynes cut and face, a guy with a personality from the 17th century is still a major turn off for me and while this might not be the case for all gay men, personality adds a lot more than just biceps and a rock hard chest.
So I guess the need to break stereotypes in all aspects also includes many of the members of the LGBT community as well. With all the hate out there, it is vital that we shouldn't try to be a version of that, but be who we are, and try to represent where everyone is equal in their ideas, expression of ideas and having respect for the freedom to choose to live their life the way they want to.
Latest posts by Subhankar Zac
(see all)