Grindr is a well known dating/hookup app in the LGBTQIA+ community. In a country where identifying as a sexual minority is still a taboo to a large extent, social apps such as Grindr/ Tinder/ Blued/ Romeo, etc offer a convenient medium for getting in touch with people sharing a similiar sexual orientation. Several such apps have started occupying real estate on our smartphones in the past few years. But this is not an article to promote such apps; the issue I am trying to explore is about the expectations of the LGBTQIA+ community from those of their own kind and the consequences of their choices.
Try this for a minute. Just do it honestly. I am simply asking for 60 seconds of your time. Open your Grindr app and check out as many random profiles as you can in 60 seconds. No filters to exclude anyone, no favorite users, no known friends. Just a few random profiles. The objective here is not to see the profile pics but to read the profile descriptions….. Time's up! What did you read? Did you find any trend? Was there something that disturbed you? I'll tell you what makes me squirm in my seat when I do the same exercise.
"Girlish stay away", "no above 30", "only teens and twinks message, uncles will be blocked", "only handsome guys", "no CD /trans allowed", "only gym-fit bods"… it's not a very big list. The irony is that such a list also includes another oft repeated phrase: "only straight-acting please!" Just a handful of such phrases are likely to be present in most of the profiles you encountered.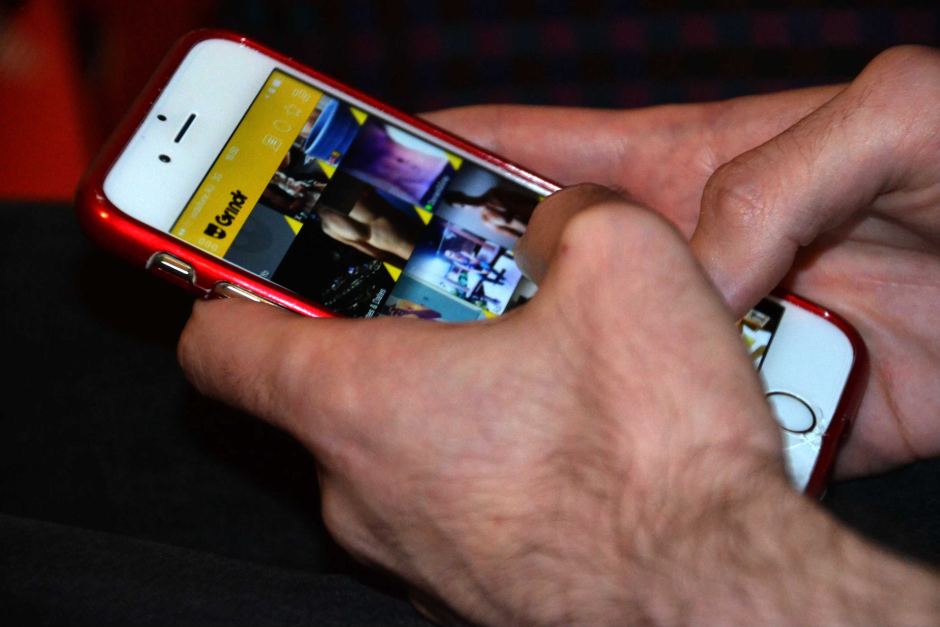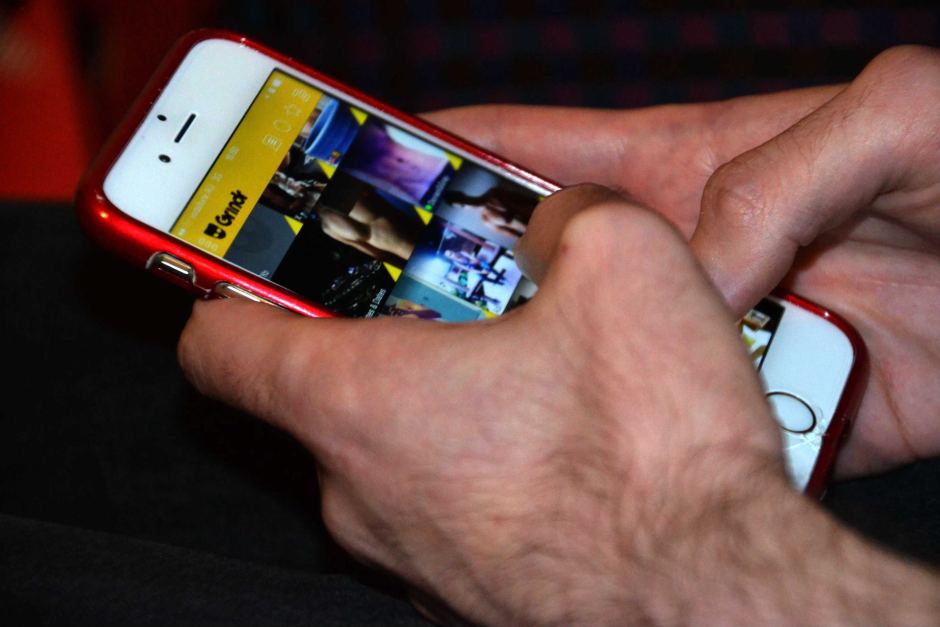 It makes me wonder and it also raises some uncomfortable questions. We are a minority community that has an ongoing, well-documented and inspiring struggle across the globe, spanning several decades. A powerful, yet an incomplete movement, to gain respect, equality and non-discriminatory behaviour from the majority 'straight' heterosexual world. Doesn't it feel hypocritical to demand such rights, when the root cause of discrimination and inequality breeds within us? Do we have the moral authority to expect such rights to be granted to us? Can we realistically expect the world to accept our views, when we don't accord the same privilege to normal people of all alternative sexualities, behaviours and physical appearances within ourselves? We display huge posters in gay pride walks proclaiming that "Gay rights are human rights". Really? What about the humane rights of those within us? Is it too much for those excluded from our own community to expect non-discrimination, equality, respect or even an acknowledgement from those who count among their own?
Diversity and inclusion are demanded from the corporate world today by historically marginalised women and LGBTQIA+ groups. But diversity and inclusion cannot go hand in hand with a culture of socially exclusionary outlooks.
A lot of us in our community have an inclination for good looks even when making friends on these social apps. The contrary viewpoint is that apps such as Grindr are dating/hookup apps, after all. Isn't it natural to have preferences for the people you want to hook up with? Sure, it is. Everyone has a 'type' of person they are attracted to or want to have sex with. Gays don't find every guy on the road sexy, so it's perfectly fine to have preferences for the type of person you want to sleep around with. But there is a real world that exists outside the boundaries of our smartphone apps. We need friends in that world to lead a fulfilling life. The best people to understand what we go through in life are those from within our own community, who can empathize better with us because our stories, our lives, our experiences are relatable to them on a personal and an emotional level. But we create limits and boundaries to the kind of friends we want to have, even within our own small community, thereby narrowing our choices. We allow our prejudices to create a limited group of people to bond with, instead of the potential pool of vastly diverse outlooks, behaviours and minds.
Time ages us all. Spare a thought about the single seniors in our community. Those who stand up to societal and family pressure and refuse a heterosexual marriage to live a life on their own terms, probably end up the loneliest. They find it difficult to find a soulmate or even someone to have sex with from within the LGBTQIA+ community by the time they enter late 30s. After all, after this age they tend to be categorised as "uncles" or "aunties" on such dating apps and we already know there is a bias for hooking up with "good looking youngsters" on such apps.
Yes, it's natural to have preferences for a life partner and a soul mate. But the same preferences may not be necessary simply for getting to know others, their experiences, striking up friendships or simply for companionship and hanging out together. A lot of middle aged, unmarried, single people (or those who divorced their heterosexual spouses), find it difficult to look forward to the rest of their lives with any meaningful positivity because of this attitude in a community that they are a part of. What hurts them is not any hate from their own, but rather the indifference. Slowly their loneliness begins to overpower them and they start giving up on dreams, aspirations and even hope. A person can lose a lot of things in life and still survive but once he loses hope, what inevitably follows are mental health issues such as depression and suicidal thoughts.
Surprisingly, despite being at the receiving end of such exclusionary behaviour, a lot of such "ostracised" people follow the same behaviour when they are looking around for contacts in social apps. For example, a cursory review on some Grindr profiles of "uncles" show a preference for youngsters. It's difficult to comprehend why those who are discriminated against choose to follow the same attitudes exercised by those who excluded them. Internal beauty of the heart is sacrificed at the altar of external looks and style.
Today, we are at a turning point in our nation's movement towards acceptance of alternative sexualities, after the Section 377 verdict. Our Supreme Court has empowered and emboldened several people to come out of the closet and to educate others that their sexual orientations are simply a part of their identity and their personalities are much more than just their sexualities. More people now realize that being different does not mean being unnatural. We were all created as equals. But we still lag behind in accepting some of our own as equals. They are "unequal" when it comes to our accepting them as friends, to chat or bond with them or to hold hands with them while walking down a path. One may feel awkward to meet an openly gender fluid person in public, who likes to dress up and apply makeup, another youngster may hesitate to reach out to a senior simply to chat up and know their experiences, yet another may even feel disgusted to talk to a person who may be dark-skinned and not endowed with conventional good looks. Some of us may not even empathise with the plight of such "outcasts", not realizing that their own good looks, age or even bodies that they pride upon, will not serve them well when the clock of time turns it's gaze on them.
We are shouting from the rooftops for the world to accept us as equals, as normal, as natural. But we may be overlooking the hypocrisy amongst ourselves when we look within. While we work towards convincing the world to accept us, we need to strive even more towards accepting our own, by reducing discrimination and inequality to make a strong, free and equal LGBTQIA+ community.
Finally, let me take you back for a moment from where we started. We need to do the same exercise that we did a few minutes ago. But with a slight difference. Just give me 60 seconds more of your time. I promise you it will take much less than that. Your time starts now… Open your Grindr app. But this time, instead of checking out any random profiles, take this time to check out your own profile description. Did you find any one of the same phrases I mentioned earlier? If you did and you realize that now, it means my objective to make you introspect has been successful. Believe me, I looked at my own profile too and I didn't like what I saw. I was never a saint, but I do not want to end up as a sinner, either.
Don't try to change your community. Simply try to change yourself and the community will take care of itself… one person at a time. It takes time to change your own self, but half the battle is won when we accept that we are flawed and make a promise not to anyone else, but to our own self… to change. After this acceptance, comes a realization that there is a long, difficult road ahead, but a journey always begins with a single step. As Robert Frost, so eloquently put it: "I have promises to keep and miles to go before I sleep…and miles to go before I sleep".
Mai tum jaisa he hoon
Kyon mujhe nazarandaz karte ho
Hum sabke haqq ke liye ladte ho
Fir kyun mujhe bhul jaate ho
Main bhi hissa hun tum logon ka
Mujhe bhi hai tumhari zaroorat
Mat karo mujhse aisi nafrat
Waqt jab badlega, na ho tumhari bhi aisi aafat
(I too am like you
Why do you ignore me
We fight for everyone's rights
Then why do you forget me
I too am a apart of you all
I too need you
Don't hate me
When time changes, you too shouldn't face the same difficulties)