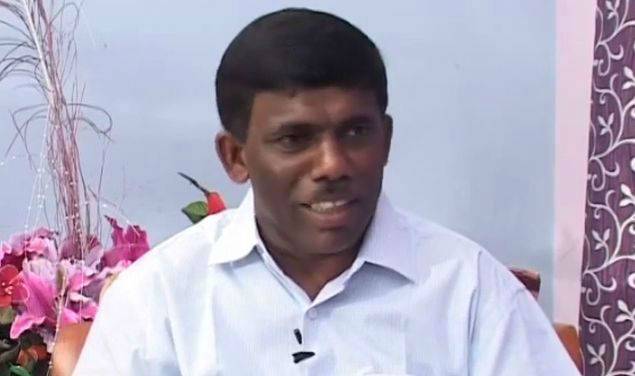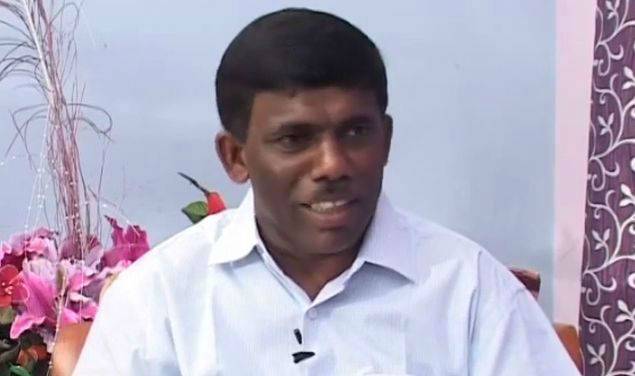 (A fictional account of why Goa Minister Ramesh Tawadkar wanted to have gay cure centres, in his voice)
Too much has happened in the last 48 hours and I suddenly find myself cornered by my own people. Yes, I am referring to how my noble idea and intentions to cure these abnormal LGBT people made me a devil overnight, when in fact it was supposed to do the opposite. I was just trying to help BJP get more Hindu votes, but no one seems to have understood my plan.
Our respected RSS and VHPmasters leaders have been highlighting the need to increase the Hindu population in this country. They have urged Hindu women to have as many children as possible. But that is a long term plan and will take atleast 20 years before we can reap any benefits of these yet-to-be-born Hindu votes. That is the reason why we have been organising ghar wapsi across India. It is instantaneous increase of the Hindu population of the country.
India would have been a purely Hindu country had it not been for the villainous Muslim invaders and these Christian missionaries, both of which threatened, lured and tricked our innocent and gullible ancestors into believing that the viraat Hindu dharma and its caste systems were not good for them. Had it not been for the caste system, there would have been total chaos in this country. Everyone would have wanted to study, to be the King and what not. Who would have picked up the dirt and shit from the house and roads? No one wants to do such dirty job, but still someone has to do it. The ingeniously designed caste system ensured that there were people to do the dirty jobs. Why don't people see the beauty of the caste system? Imagine, without the caste system, Eklavaya, and not Arjun, would have been the greatest archer! It was capitalism even before the West invented/discovered capitalism -cheap, exploitative labour. See, not just planes, spaceships and plastic surgery, we even had capitalism before the West had even coined such a term. I should surely present a paper on this in an economic forum. But more on that later, I seem to be digracing from the point.
It is a well known fact by now, and established without doubt by the know-it-all Subramanian Swamy, that everyone who is an Indian citizen was at some point a Hindu. My superior Deputy chief minister Francis D'Souza had already declared India as a Hindu nation and acknowledged his Hindu ancestry, declaring himself as a Christian Hindu, I wanted to help our party and act on the will of our masters leaders, I thought of bringing back those who had got gone astray due to western influences. Ghar Wapsi is meant to bring such people back home. It is not a conversion or cure, but coming back to your origins. Our masters leaders of Sangh have been organising it at a national level, with the silent approval of PM Modi ji. I thought to do something similar at a state level and was sure that my CM would also give a silent approval like Shri Modi ji.
Thus, I decided these abnormal LGBT people should be brought back to heterosexuality, and even had an informal talk with Baba Ramdev, who promised to teach them Yoga and give Patanjali medicines to make them straight. I learnt that nearly 10% of population isabnormal LGBT, which is such a huge number for India. Imagine if these vote casting people would have been brought to these shivirs and made to understand our viraat Hindu ancestry and how the west corrupted them into doing such heinous and despicable acts, our Hindu votes would swell so much. In these shivirs, where Hindu, Muslim, Christian LGBTs would be brought back to heterosexuality, we will do a second ghar wapsi of the non-Hindus. But alas, I realised our CM Lakshmikant Parsekar is no Narendra Modi. He got scared and easily cowed down by the sickular media, and even called it as a "natural gift"!
I had to then say that I was misquoted, but sadly there was video footage of what I had said. But in politics, that doesn't matter. Your final refuge is always "I was misquoted."
I am disheartened by the betrayal by CM Lakshmikant Parsekar. He doesn't have the grit or determination of Shri Modi ji to remain silent despite the hue and cry of the libtards and let the Sangh do its job. I will have to write to Modi ji and ask him to include me in his cabinet, or some ministry. I am sure he will appreciate my efforts towards building a viraat Hindu nation.

Latest posts by Sukhdeep Singh
(see all)