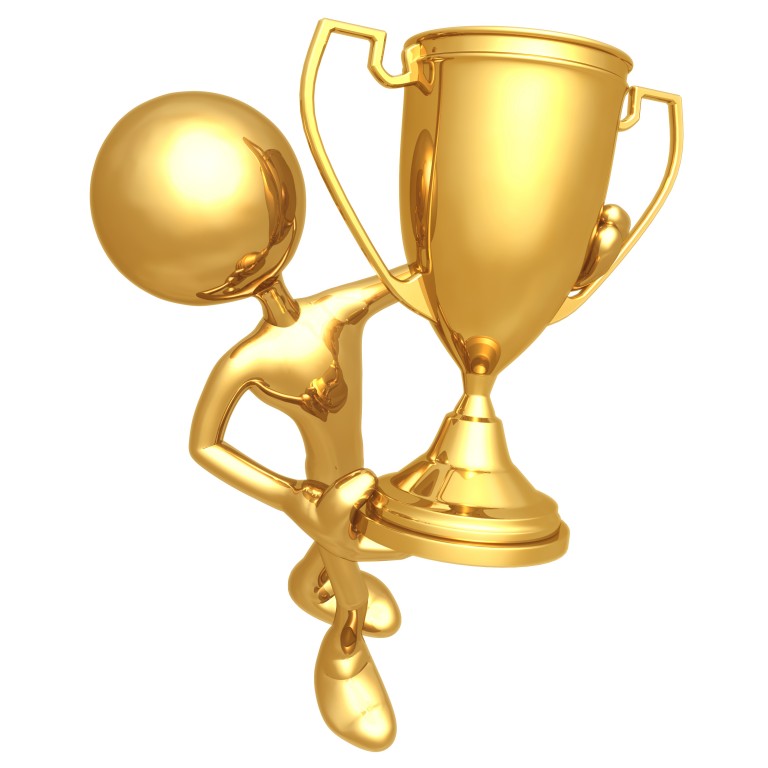 As the year draws to a close, it's time to reflect. A year that was full of achievements, joys, sorrows, coming out, suicides, and humiliations. But at the end we emerge as a stronger community. Moving on, leaving behind our underperformance, as the New Year dawns, we take a vow to meet the challenges facing us with renewed vigour.
2010 has been a great year as far as LGBT activism is concerned. United States Senate repealed Don't Ask Don't Tell as I write this article, Ricky Martin, the iconic performer, came out of the closet. India had her second gay themed magazine in print. And of course, Gaylaxy was born in 2010! But at the same time we lost many members of the community who could not cope with the rising rate of bullying at schools. Despite Delhi High Court decriminalising homosexuality, attitude of people did not change. Dr. Siras became the victim of such apartheid against gays. But tiding over such mishaps, liberal thoughts dominated the centre stage in arts. Onir's I Am series (one film among them "I Am Abhimanyu" explores the exploitation of homosexuals), Dunno Y Naa Jane Kyun, Arekti Premer Golpo have made their mark. Gay themed movies have secured a place for them in the skyline of Indian movies. And there are more to come.
With the hope that the indomitable spirit of the people who inspired us all throughout last year will inspire even more to stand up to the hurdles posed by life, we at Gaylaxy decided to confer awards to a select few people. Do share if you agree with our views, and send in your suggestions to add to the list.
Icon of the Year
Without any sheds of doubt, it has to be Ricky Martin. The Latin pop star with fan count running into zillions across the world chose to come out of the closet this year. "I am a fortunate homosexual man" were the words he chose to communicate to the world about his sexuality. We hope his example will be emulated by several other social icons in India and across the world, so that people can perceive LGBT people as part of the mainstream of the society.
Inspiration of the Year
Professor Ramchandra Siras, a faculty at Benaras Hindu University was unceremoniously removed from his post and banished from his dwellings in the campus for allegedly having sexual relations with a man. Maintaining dignified silence all during the episode, Dr Siras fought for his honour to be restored. Although finally surrendering to the evil clutches of death, Ramchandra Siras definitely showed us the way. Voices that were unheard of so far will not be muted any further.
Showman Of the Year
They say people in the creative field are always more liberal than the mainstream mob. A person of the stature of
Rituparno Ghosh, who has been in the art of film making for more than one and a half decade and has explored thepsychology of relationships, the dynamics of personal equations on his canvas with such ease; decided to portray the character of a gay director in his first film as an actor. His gesture gives strength to a million people in India, those who have to live with the trauma of being a part of the third gender. Rituparno, a vocal advocate of rights for the third gender, convinced even the government of India, with his performance, that portrayal of homosexual love can make good films too. His acting debut Arekti Premer Galpo won the Silver Peacock at the International Film Festival of India and was released on 24th December 2010. It has been running to packed theatres since then in Kolkata.
Entrepreneur of the Year
Shobhna S. Kumar, a social activist with 20 years of experience in human rights advocacy in the US, Australia and India, had been working with the "LGBT communities and spearheading HIV/AIDS projects" in India for the last eight years. She is the brain behind Queer-Ink India. The online book store is the stop for everything queer. It caters to the country's alternative community of lesbians, gays, bisexuals and trans-gender (LGBT) people and stacks up on genres like history of queer life, erotica and queer lingo.
New Kid(s) on the Block
Kapil Sharma took a plunge in the career of acting with a bold decision. He portrayed gay character on the silver screen in Dunno Y…Naa Jane Kyun a film that explores the relationship of two men. The film even ran into troubles with the Censor board and radical Hindu outfits for its bold scenes of love making. In a nation where most films show gay characters as caricatures, where established heroes do not wish to irk their fan base by taking up roles of alternate sexuality, the zeal shown by this new comer is worth celebrating, and we salute his indomitable spirit.
Politician of the Year
Labour MP and Europe Minister in UK, Chris Bryant exchanged vows with his partner Jared Cranney in the House of Commons earlier this year. This gesture by the MP goes a long way to seal the faith in many queer hearts that they too will be allowed to enter civil unions with their respective partners for life. Will India ever witness such a day?
Social Networker of the Year
Move over Mark Zuckerberg, Jason Goldberg is here! In March 2010, this man founded the gay social networking site
Fabulis on the lines of Facebook. With over 3 million USD as capital turnover and more than 110,000 membersalready, this site is sure to make a mark on the online networking world, giving a platform to the LGBT community to come forward and speak out.
Sportsperson of the Year
Although not gay, James Anderson deserves mention because, this cricketer from England had the guts to do what many across the world would chicken out on. Married with a child, this "straight" ally dropped his pants for a British Gay magazine! We wonder if someone from India could do it for Gaylaxy.
Also not to forget our very own Matthew Mitcham who won silver medal at the New Delhi Commonwealth Games and made the whole queer community proud. He should become an inspiration to many closeted sports stars to quit the closet and come out, that could improve their performance too… on the field we mean.
The Most Gay Friendly Nation
This is a difficult choice, there are nations like Holland which legalised gay marriages in the beginning of this decade itself while many like South Africa, Belgium, Norway followed suit. But we believe, and it is our firm conviction that readers will agree too, that Nepal deserves a mention in this category. Faced with the worst political crises in the last few years, this small Himalayan country never shut its doors on the queer population living in that state. The self proclaimed MP from this country Mr Sunil K Pant, his NGO the Blue Diamond have worked hard to get equal rights for queer chartered in the constitution. And once the constitution is drafted, we believe Nepal could outshine other states in homophilia. As of now, Nepal is a popular South Asian destination for gay tourism.
Recognition for New Ideas
When we were brainstorming over who should be recognised in this category, in the back of our minds all of us had Gaylaxy in mind. Shameless act as it might seem, but in this one year we have been able to touch lives. Reaching out the readers, bringing in new out of the box columns, Gaylaxy has been a merging ground for science, literature, fun, gossip and activism. The new kid on the block does need a pat on the back to embark on a greater journey, what say?
Best Student Award
Wondering what this award is doing in this list? Well, you don't need to be old and grown up to bring about change. Students are the most active members of the society, and this Mississippi teen just showed us how. She had simply wanted to attend the High School prom with her girlfriend and wear a tuxedo. The school instead decided to cancel the prom itself. She fought for her rights and sued the authorities, finally winning the case. She soon became a national icon and was one of three grand marshals for New York City's annual Pride March. Constance McMillen surely sets up an example for all students worldwide to stand up for their rights.
The Pink Chaddi Award
Needless to say who deserves this award, isn't it? Despite being under attack from religious groups across the spectrum, the queer community had been the special target of this man who wants to spread "Bharat Swabhiman". Marginalising of homosexuals, a hidden agenda of this man who claims to have the "cure" for this "genetic disease" called homosexuality, this publicity freak Baba had previously claimed to have found the cure for cancer, to all biologists' horror. People like him who create rifts in the social fabric of India in the name of nationalism, take note. The Pink Chaddi is coming the Baba's way (after Ram Sene chief Muthu got to wear it a few years back). Baba Ramdev ji, wont it be a wonderful site it you practised pranayam wearing the pink chaddi?
Special Mention
She has always been at the centre of some controversy. But those could not bog her indomitable spirit down. Lady Gaga has always been vocal about gay rights, at the forefront of slamming Don't Ask Don't Tell, she even admitted that her famous song "Poker Face" was about her bisexuality. Hope her vocal chords keep enthralling her fans and she always makes the headlines in news with her "unique" pieces of news (and dresses).
And of course, for us at Gaylaxy, every queer out there fighting the society for his/her dignity deserves mention and salutes. Our readers are our real winners, without whom we would not have been able to exist for one long year.
Let us embark on a new journey towards hope, resolution and belief that Together we Can, Together we Will.