Gaylaxy launched a Queer Calendar on 13th January, as we celebrated our 9th Anniversary. The calendar is a representation and celebration of the various gender and sexual identities of LGBTQ people and assumes significance in the backdrop of the Supreme Court of India reading down Section 377, and is the perfect way to celebrate the judgement and welcome the new year, a year that LGBTQ Indians will enter as finally equal citizens, unshackled by the chains of 377.
The 12 individuals featured in the calendar are all very successful individuals in their personal and professional lives, and have been leading their life as a proud and out individual. Each of them brings a unique story and flavour to the calendar, and are a role model for the community at large.
1) Lush Monsoon
'Lush Monsoon' aka Ayushmaan is a queer performing artist who transforms from a human rights lawyer during the day to a drag queen at night. Ayushmaan created his drag persona to unleash his innate femininity and express himself creatively. Through his drag performances, Ayushmaan depicts the fluidity of identity and gender, and showcases queer pride.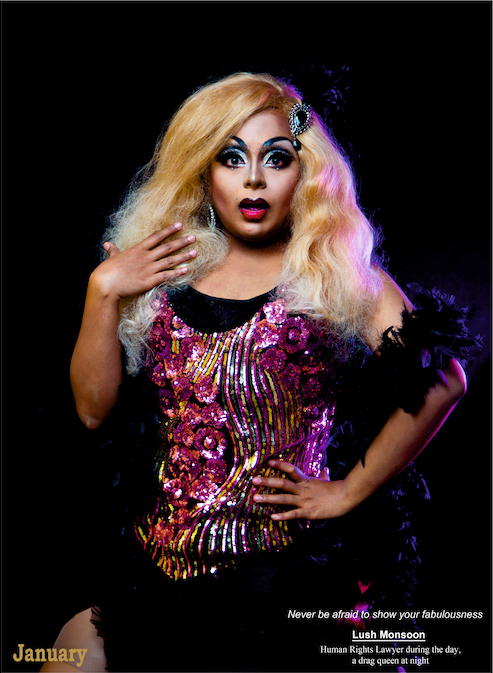 2) Anubhuti Bannerjee
Anubhuti is trained as an engineer from a premier engineering institute and has experiences in digital technology, supply chain operations, marketing&sales and Data Science&Analytics in her role of a Manager at Tata Steel. She is a former DAAD (German Academic Exchange) Fellow, a Mingle Young LGBT+ leader and a Reverse Mentor of CxOs in her organization playing a critical role in her organization's Digital Transformation Strategy. She also founded and leads the LGBT+ ERG at Tata Steel -called Wings, one of the first in the Tata group and the first in an Indian manufacturing company. She has guided various other organizations and individuals in their journey to becoming more sensitive and cognizant of diverse talents and equal opportunities. She is also a Mentor at OUTGrow – India's first corporate mentoring for LGBT+ Individuals.
She is someone who has transitioned the society around herself into seeing her in her true gender, and is learning every day through her "Anubhuti(experience)" of what it means to be a self-made "Woman of Steel" in today's workplaces and society.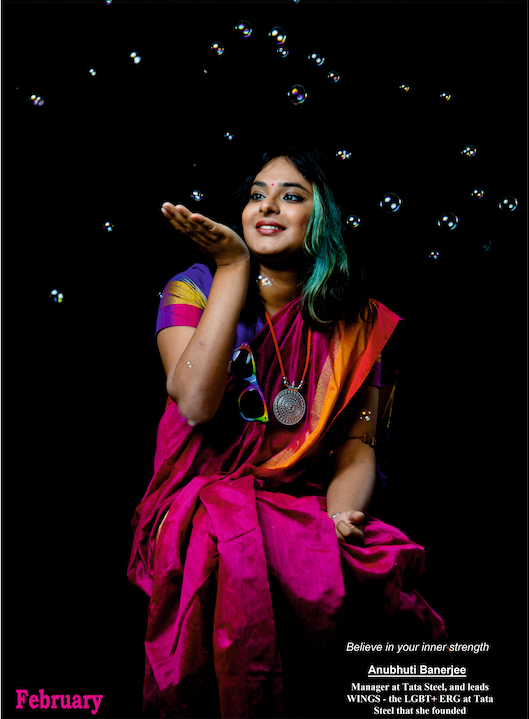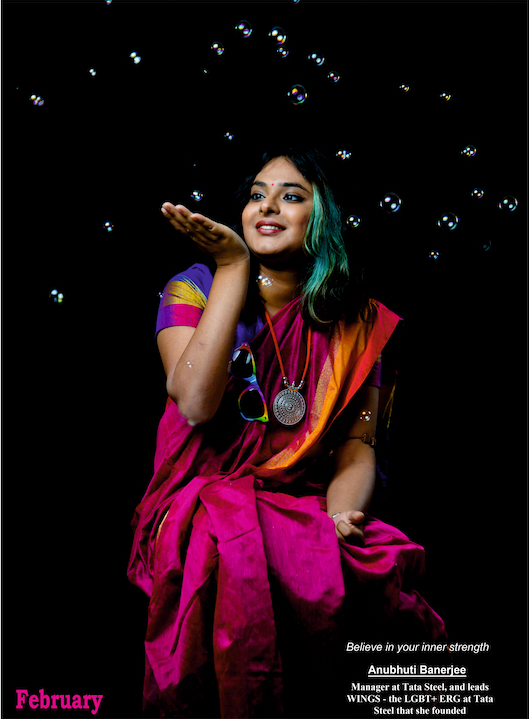 3) Dr. Sneha Rooh
Dr Sneha Rooh is a proud bisexual palliative physician who talks about Death and menstruation to make a living through her collective Orikalankini. She is currently travelling across India.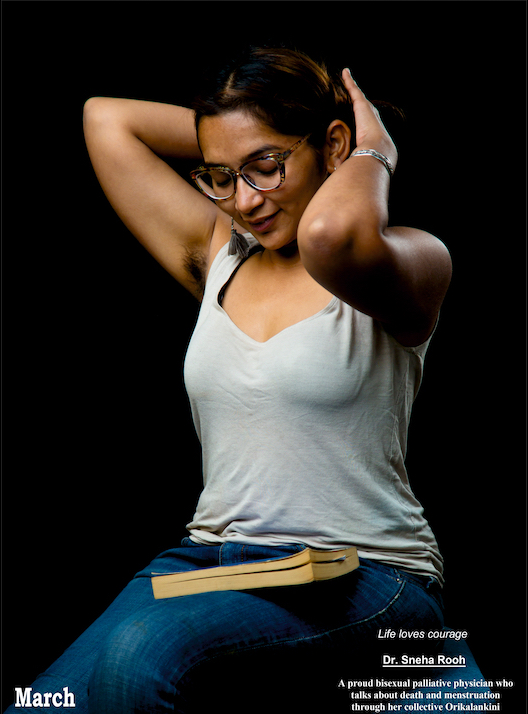 4) Sagolsem Pavel Meitei
Pavel is from Imphal, Manipur. Currently, Pavel is associated with Nazariya – A Queer Feminist Resource Group in Delhi and is also a co-founder of The Chinky Homo Project – a digital anthology project on lived narratives of queer from northeast India. Pavel has also worked with Centre for Health and Social Justice, Delhi in the field of 'Engaging Men and Boys for Gender Justice' and with Breakthrough India as a consultant for College Youth Networking and Engagement towards 'Creating a Safer and Shared Space for Women and Girls in Delhi'. Pavel is a vagabond at heart and a Queer Feminist by Practice. Storytelling is their passion. Pavel has written on Beauty, Sex and Sexuality for InPlainspeak, a digital magazine by TARSHI.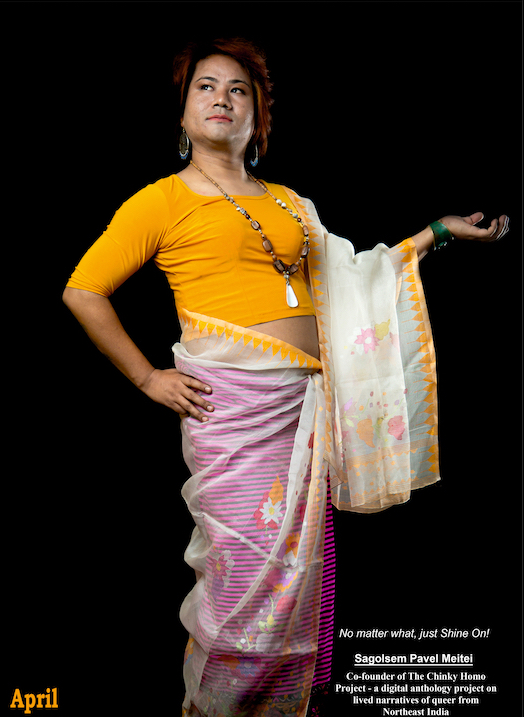 5) Dhrubo Jyoti
Dhrubo Jyoti is a writer with the Hindustan Times in New Delhi who writes on national affairs at the intersection of caste and sexuality.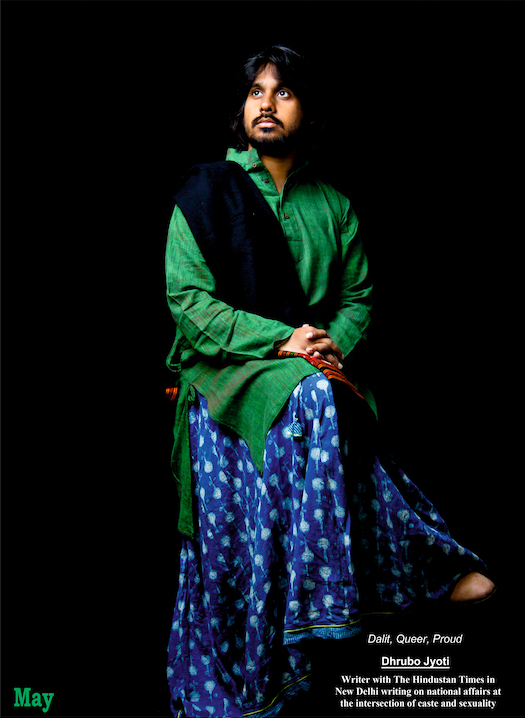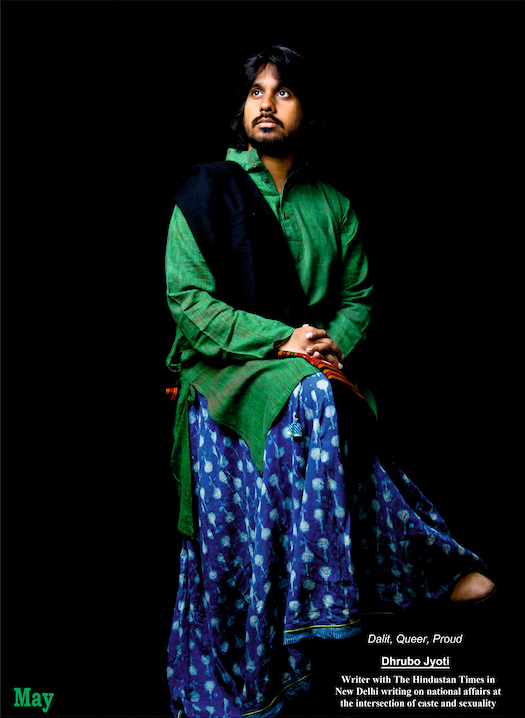 6) Aryan Pasha
Aryan Pasha is a Trans* right activist and India's first transman bodybuilder. Aryan transitioned at the age of 18, and is an accomplished lawyer as well. He created history when he grabbed the 2nd position in bodybuilding competition Musclemania India, that was held in Delhi on 1st December. He is currently preparing for IBFF (International Bodybuilding and Fitness Federation) Bodybuilding Championship.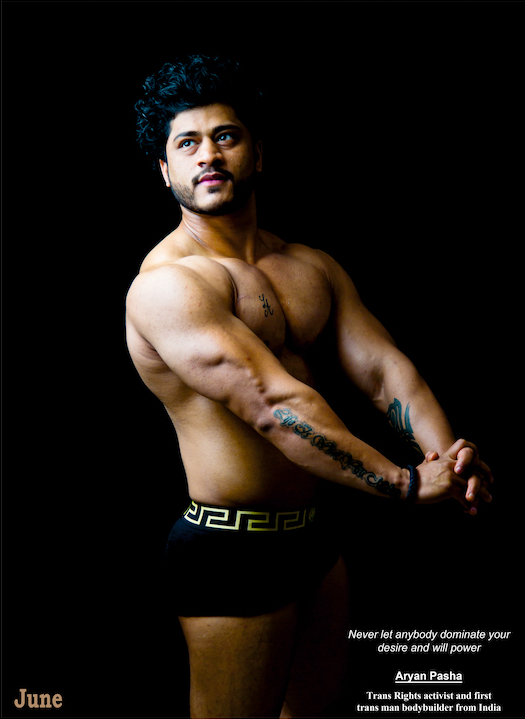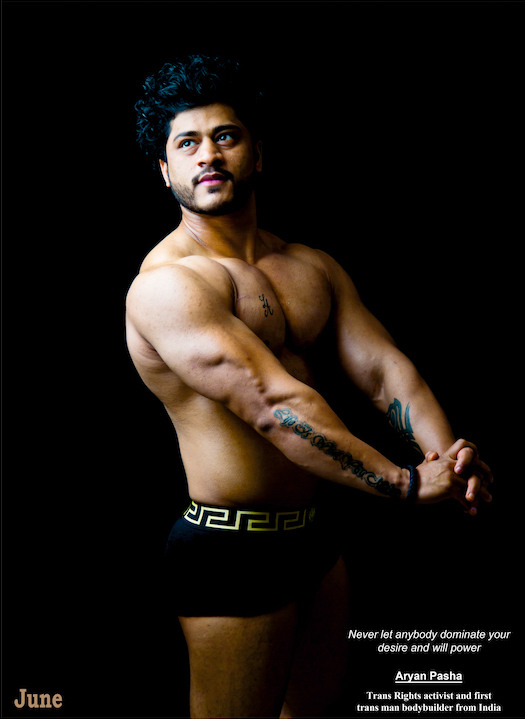 7) Divya Dureja
Divya Dureja is an international spoken word poet, curator and preceptor. A psychologist by education, Divya conducts skill development programs with students, professionals and educators on topics of gender, sexual and mental health. Her powerful poetry film on female sexual dysfunction, has received accolades from distinguished audiences across the globe. She is also the co-founder of Performers' Consortium, a platform for nourishing artists.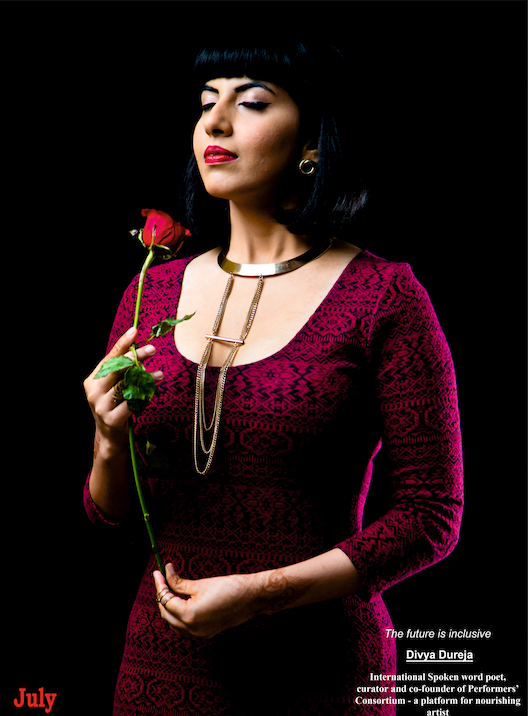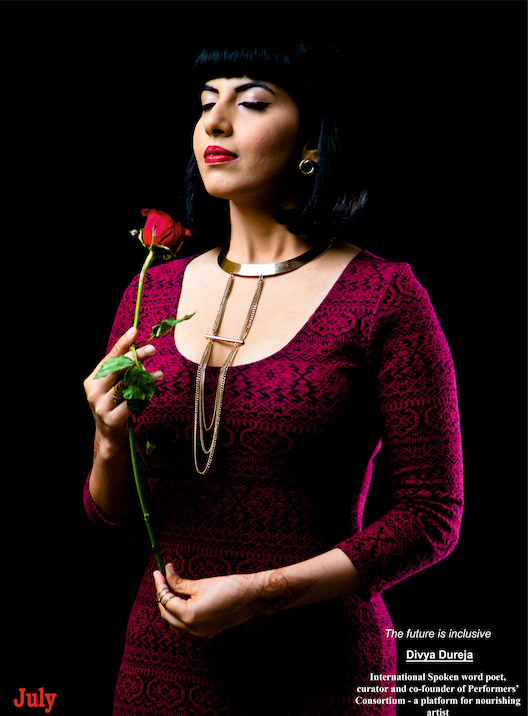 8) Sukhdeep Singh
Sukhdeep Singh is a software professional working with a leading multi-national company. He is the founder and editor-in-chief of Gaylaxy. He has contributed the chapter on Sikhism and Homosexuality in the book 'I Am Divine So Are You'. He has written various articles on Sikhism and its acceptance of homosexuality, and is currently working on a documenatry on LGBTQ Sikhs. He was awarded the January Marie Lapuz Youth Leadership Award for 2016 by Canada based Sher Vancouver. He was awarded the Global Diversity and Inclusion Award in 2017 and the 100 Top Global Diversity and Inclusion Leaders in 2018 at the World HRD Congress. He is a fellow of Salzburg Global LGBT Seminar.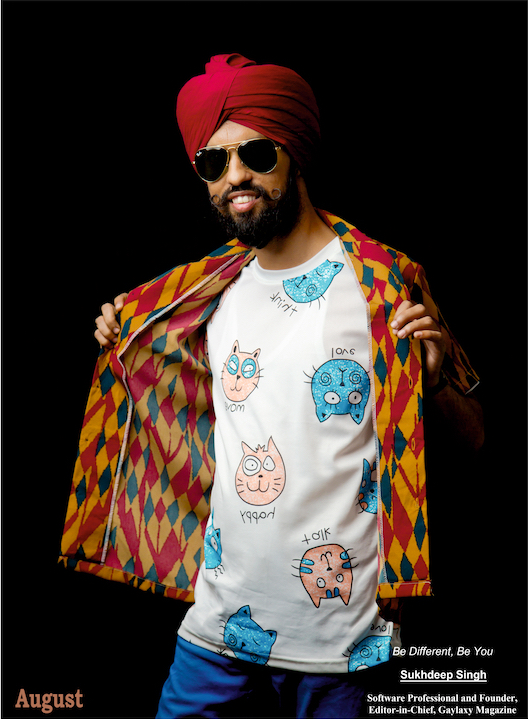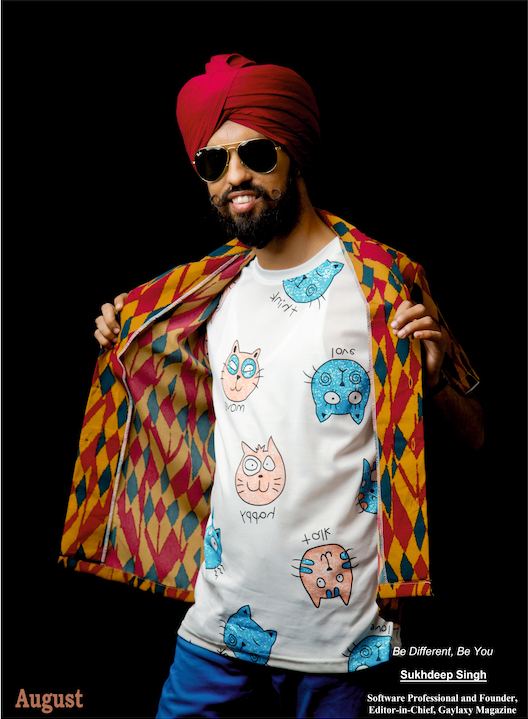 9) Uppa
Uppa is a 29 years old androgynous queer person. She works for a multinational financial institution and is a spoken word poet. As a queer artist her art evolves around speaking about queer lives and as an out and proud professional she is trying to work towards diversity and inclusion with regards to LGBTQ+ people at work.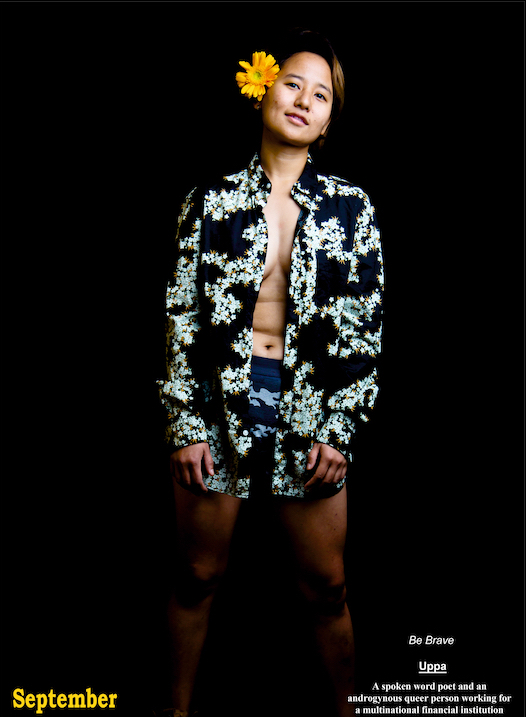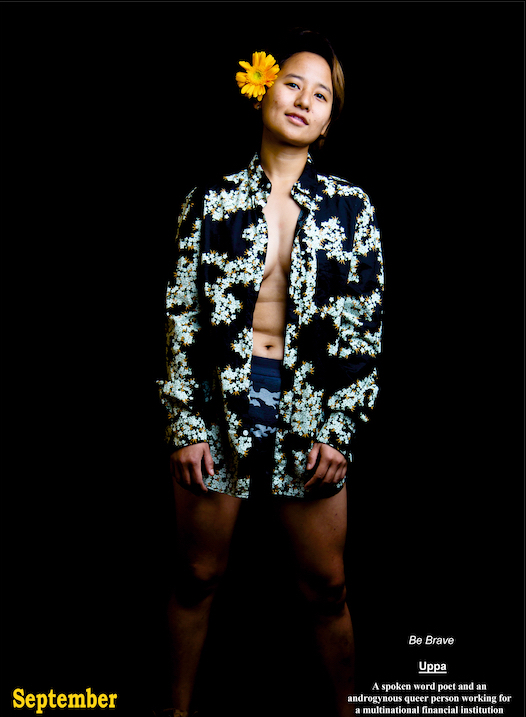 10) Gowthaman Ranganathan
Gowthaman is a law person. He likes being in the classroom either as a student or as a facilitator. He works on human rights, gender, sexuality and mental health.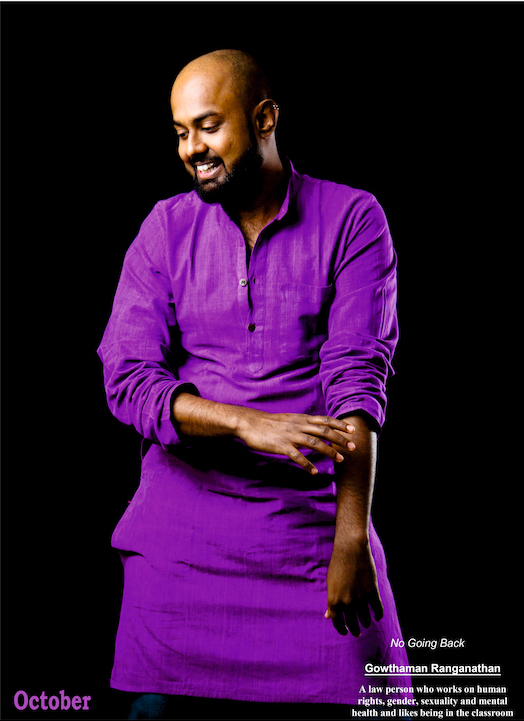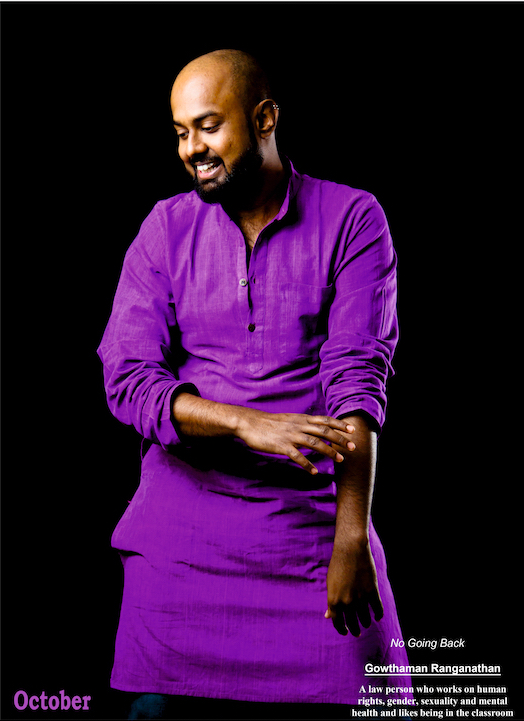 11) Rithika Shergill
Rithika is a trans rights activist working for the transgender community for the last ten years. She is an actor and is starring in an upcoming series by a leading online platform.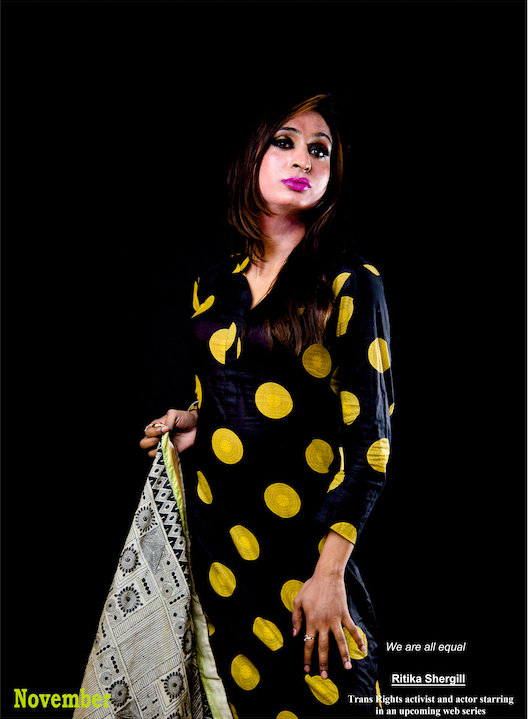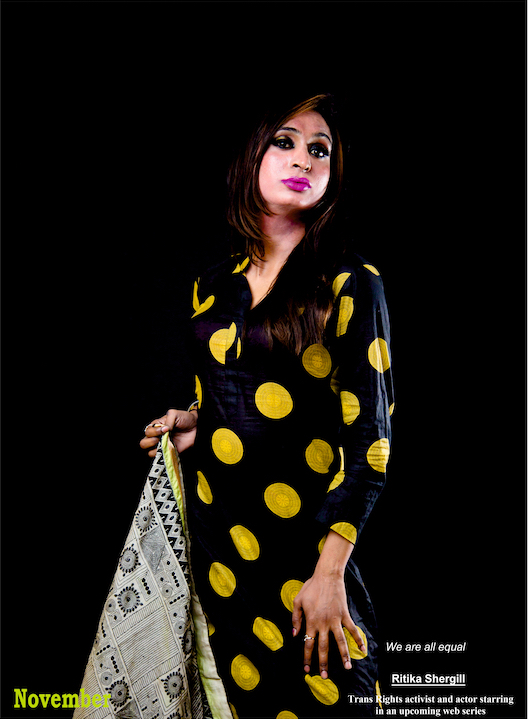 12) Shivangi Aggarwal
Shivangi identifies as queer, disabled, and radical femme. She works with a collective called Determined Art Movement (DAM) by making art accessible through community belongingness and murals. She is a social justice blogger and a poet. She is also currently getting a degree in Clinical Psychology at Ambedkar University Delhi.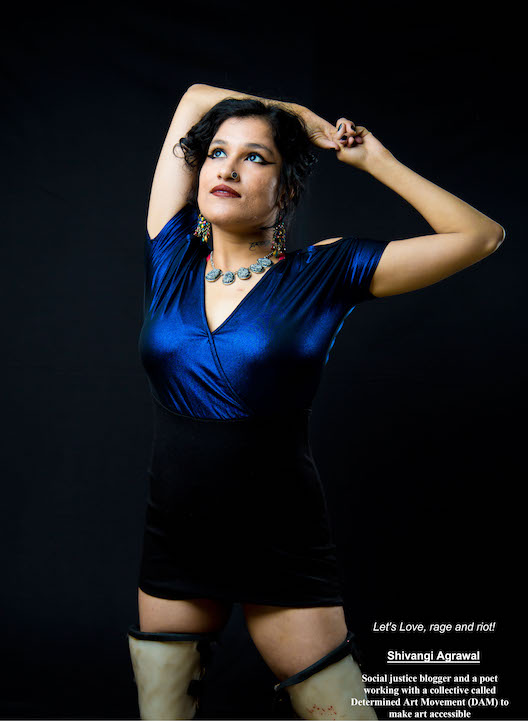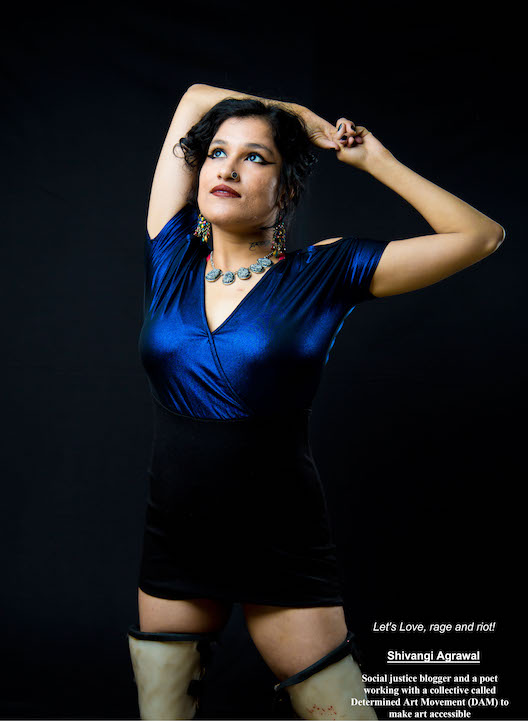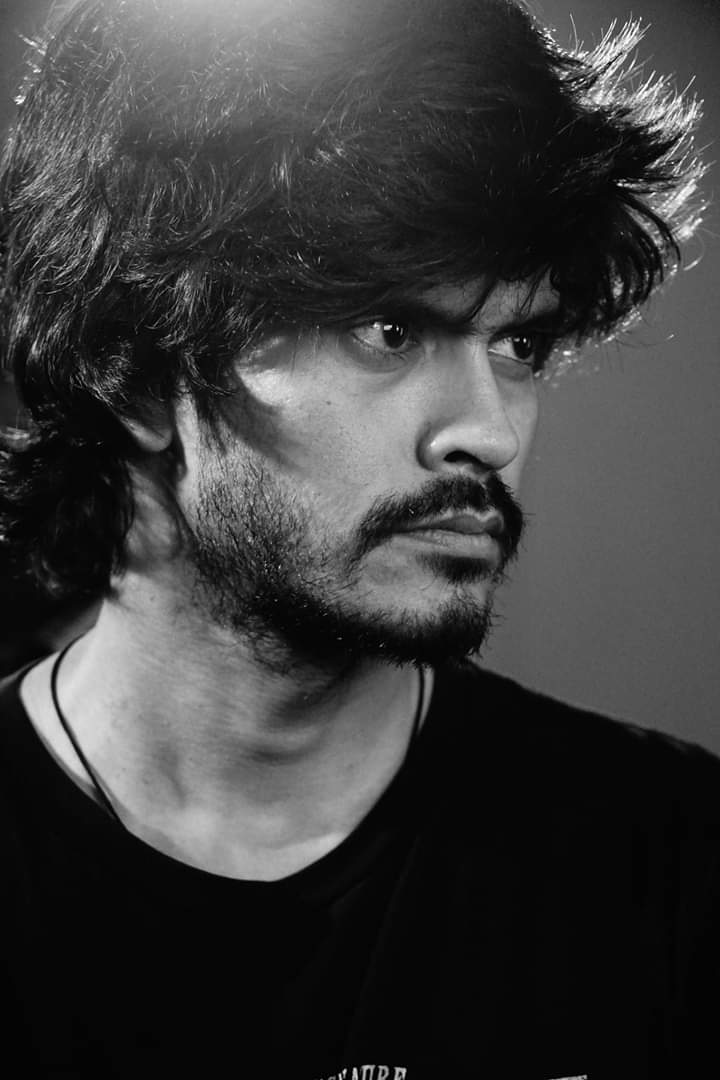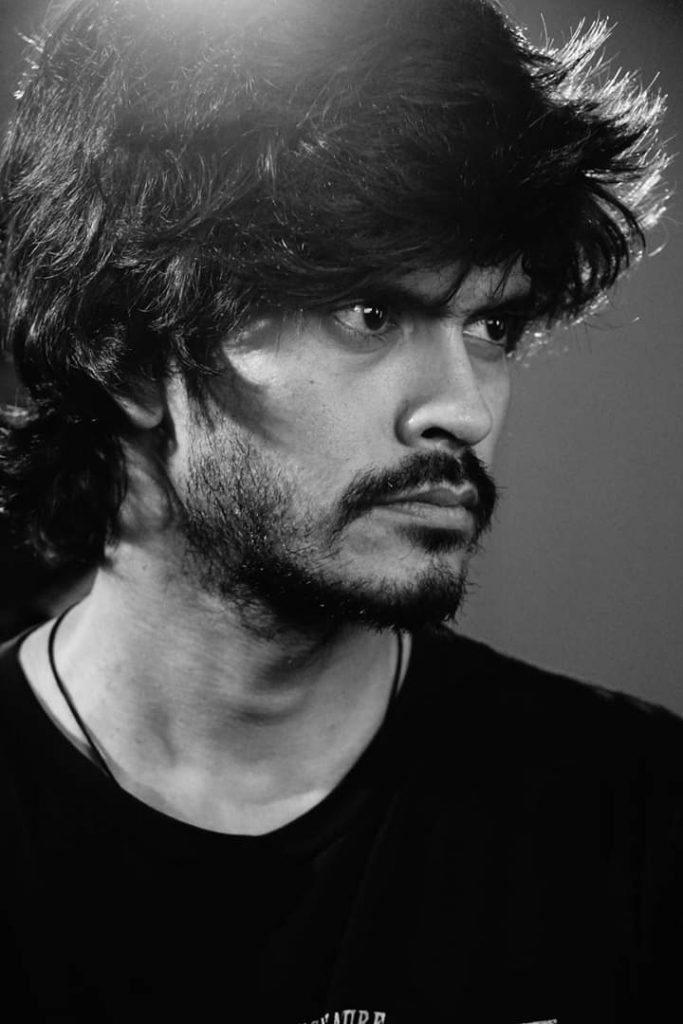 The calendar has been shot and conceptualised by Nitendra Singh. Nitendra is an Independent Filmmaker, Photographer and Communication Designer. He holds a PG Diploma in Still Photography and Visual Communication from Jamia Millia Islamia, and a Masters in Communications Design from Dhirubhai Ambani Institute of Information & Communication Technology (DA-IICT), Gandhinagar. Photography and Cinematography become tools for him to communicate through visuals. You can follow him on Instagram: @nitendra_05
You can buy a copy of this calendar here