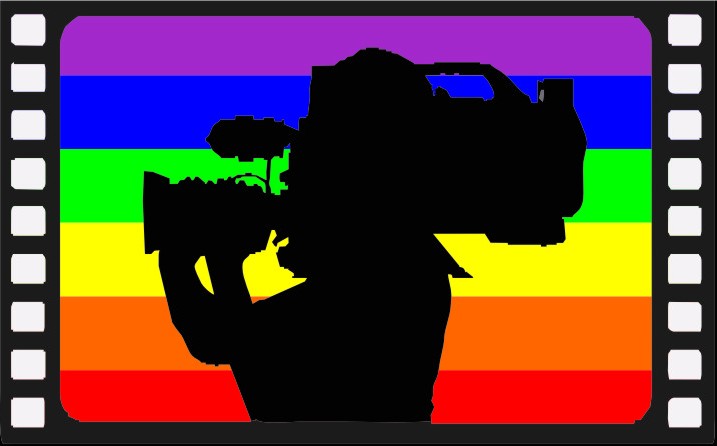 Young filmmakers are bringing queer issues to the fore through their movies, but there are challenges galore; writes Dhrubo Jyoti
When Amitava Sarkar wrote a story in 2004-05 from her experiences, she found that there were no films that talked about the problems that transpeople face. She found there was scant opportunity; no resources that could help her produce a film about the so-called marginalized people.
Four years later, looking to make a docu-feature about a transgender individual, she found that nothing much had changed. With a modest budget of Rs 22,000, she made "Rupantar", asking her queer friends to portray characters in the film. "It didn't cost a lot of money since they were happy to help," she says. Rupantar was supported by SAATHII (Solidarity and Action Against The HIV Infection in India) , with financial support from the Elton John AIDS Foundation London.
Sarkar's experience is one that echoes throughout the queer film circuit in India, a promising genre that is being throttled by lack of finances and support. "In this country, film makers hardly get funds for short films, let alone funds for a queer-themed film," rues Rohan Kanawade, the interior-designer-turned-director of Ektya Bhinti (Lonely Walls), a much-written about film about the relationship between a queer son and his father.
After years of oppressive laws and a cloak-and-dagger policy by law-enforcement agencies, India took a firm step in acknowledging and empowering its queer population in 2009 with the Delhi High Court decriminalizing homosexuality.
In 2010, the Kashish Mumbai International Queer Film Festival started, to great buzz in the queer circuit, managing to draw publicity from the mainstream press as well. Kashish has now become South Asia's largest queer-themed film festival. Along with others queer film festivals, some of which pre-date Kashish, queer cinema in India is slowly gaining strength.
Cinema has always been an important cultural pivot for a society, possessing the ability to both hold a mirror to society and influence social change. "Cinema is a reflection of the culture we follow," says Kanawade. It holds out incredible promise, especially, for a community viewed with the jaundiced eye of prejudice and misinformation. "The queer movement is about attitudinal change that legal reform cannot alone ensure. Cinema is that opinion builder," says Pawan Dhall of SAATHII, associated with the Siddhartha Gautam Film Festival for many years now.
With ever increasing visibility of the queer population in India, there is also a corresponding spurt in young film-makers eager to tell their story on celluloid. Quality, however, sometimes becomes the casualty. Although Indian film submissions at Kashish doubled to 50 in the space of three years, only 18 could be screened. "A majority of the films don't measure up to basic standards of good content or filmmaking. There are too many fly-by-night filmmakers with no technical expertise or even a cinematic eye," rues Sridhar Rangayan, film-maker and director of Kashish.
However, part of the lack of pre- and post-production quality and technical finesse can be attributed to the lack of funds, "which is a big issue", according to queer film-maker Lokesh.
The rot goes even deeper. "It is a vicious cycle- mainstream filmmakers don't make queer films since they can't get producers and finance; the producers blame the distributor and the exhibitor who aren't willing to take a risk; the distributor says there is no audience and the audience bemoan the lack of quality queer films," says Rangayan.
On the side, experimental queer cinema is flourishing, especially shorts and documentaries, says Nakshatra, who claims to make his films with zero budget. Rangayan agrees. "Filmmakers often invest their own money, time and connections for independent documentaries and shorts." The technical lacunae don't stop filmmakers from telling their stories from the heart, which is just as important. A testament to the same is the recent documentary, Ebong Bewarish (And the Unclaimed).
The problem also stems from the relatively young cinema movement that is still coming to terms with itself. "I definitely see fewer intelligent portrayals of lesbian and bisexual people," says Dhall. Even within the queer film circuit, stereotypes exist, complains Kanawade, whose film received many negative comments since it exhibited father-son incest, a thorny topic for Indian audience. "Half the queer community of Mumbai opposed me, they said I shouldn't have made the film," he says.
Rangayan's own favourite film, Yours Emotionally, remains one of the most unabashed portrayals of desire. "This made many uncomfortable, including people from the queer community. Our community needs to be more accepting of oneself before we ask the mainstream to do the same," he says.
Indian queer cinema still has relatively few portrayals of transmen, and urban themes are predominant, feels Vikranth Prasanna, founder of Chennai Dost.
Criticism on this front can be unduly harsh, since every film-maker wants to tell a story and cannot be expected to think of diversity first; in fact, it would be foolish to expect the entire spectrum to be represented in a single film, says Dhall.
Encouragingly, regional space increasingly offers succor to queer films. Not just the well-known works of the auteur Rituparno Ghosh, but also Tamil, Marathi, Gujarati, Kannada, Odiya among others provide a space for alternative modes of storytelling. "Regional cinema seems less burdened by market forces and willing to be more experimental with its themes," says Rangayan.
The successful growth of queer cinema lies, however, in a horizon that is littered with homophobia and gendered violence. Rituparno Ghosh, arguably the most visible of the queer film-makers, had to make a space for himself as a director before delving into his much-acclaimed trilogy of queer films. Indeed, his lifestyle was termed "flamboyant" and disapproved since it didn't conform to mainstream traditions. The genteel Bengali middle class, often patrons of culture, didn't flinch while seeking matinee entertainment by televised impersonations of Ghosh's idiosyncrasies. It is only in his death that,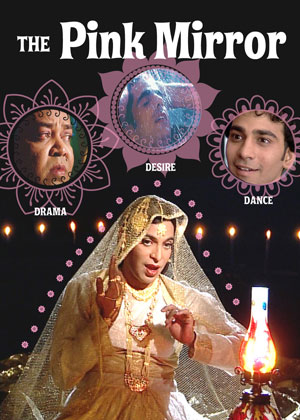 hypocritically, he was hailed as a pioneer of queer cinema, by many of those who sniggered at his 'faggot' mannerisms.
"Mainstream films still likes to see their actors as college students, in love with beautiful girls, no matter if he is in his forties while the heroin is 20-something," fumes Kanawade.
It is all about the star, the banner name and not the story, thinks Nakshatra. Not only is Rangayan's fim, Gulabi Aaina, still banned in India but I Am, a film by Onir, faced an uphill task before release, despite having several well-known actors. Dipti Naval's directorial debut, "Do Paise ki Dhoop, Chaar Aane ki Baarish", is still stuck in red-tape after five years. While the popular rhetoric seems to be that the audience isn't ready, they seem to ready for all the crude, double-entendre gay or lesbian jokes dished out film after film, as in the recent Grand Masti.
The only way out is to have a "combined turnaround by film-makers, producers, distributors and mainstream actors, who can think out of the box and dare to make a sensitive and positive queer film, according to Rangayan. The solution, according to Kanawade, is to keep making more films, even on a shoe-string budget since producers will come forward to try their luck only when the industry grows on its own.
In the mean while, the clouds have a silver lining. India's obsession with mainstream cinema gives the queer community an opportunity, thinks Vikranth Prasanna. "In a country where Amitabh and Rajinikanth are demi-gods, films are very important to make queer issues visible," he thinks. The explosion of the internet has also enabled a new generation of film-makers as they can now conveniently bye-pass the expensive distribution route and garners a new and focused audience online. Nakshatra, many of whose shorts are uploaded on the web, testifies to the easy access being a great boon for queer cinema. Crowd funding films is also an idea that is fast gaining currency, says Lokesh. "In the future, our aim is to initiate a film fund for queer cinema in India," says Rangayan.
Moreover, he also says he gets a great response from many heterosexual people who were ill informed about homosexuality. The ever increasing straight allies and heterosexual crowd at Kashish and other film festivals also stand testimony to the slowly changing scenario in India.
The ultimate question, one that is raised by Pawan Dhall, is whether any art form can be bracketed in definitions like queer. That is a debate which shall play out in the days to come. For now, Nakshatra's aim of an Indian "Brokeback Mountain" seems like a distant dream.
Latest posts by Dhrubo Jyoti
(see all)