It was mid-December 2021 when Haquiqullah Khan, 24, was going to Mumbai from Lucknow and came out to his parents over the call as he was under constant pressure for marriage by his family. As soon as he reached Mumbai he was locked in a room and was asked to be at home and not go anywhere. Everybody in his family tried to convince him that being queer is wrong and against Islam.
"I belong to a Muslim family where Islam is practised rigorously. My elder brother is Maulana and hafiz. No matter how hard I tried to explain to them that homosexual feeling toward the same gender is from within. I did not create it. But my family member would tell me it is sinful to be a queer and we should be away from such thing," told Haquiqullah. He has done B.Tech and is working in a company in Lucknow.
He further said, "I was terrified and fed up. Anyhow, I tried to leave the house and came back to Lucknow informing my boyfriend Ayush Singh and asked him to take me to his place. As soon as I reached the Lucknow railway station my family members caught us holding each other's hands," told Haquiqullah.
They took them to the railway police station when Haquiqullah refused to go with his family. "I said to the police that I don't want to go with my family. However, they didn't listen to me. Rather, they booked a van, dragged me and put me into the van as if I am a non-living thing and my family took me home," said Haqiquallh. He was taken to Siddharth Nagar of Uttar Pradesh which is his hometown.
"I was told by the police that I should have fallen in love with a Muslim guy only," narrated Haquiqullah.
Looking into the situation, Haqiquallh's boyfriend Ayush talked to a lot of people from local police, to district magistrates to lawyers to LGBTQ activists. "I was pissed off at the reaction of LGBTQ activists and organizations who claim to be working for the community, but eventually they did not make any effort to help me. Rather, it became a gossip point among the community people. Eventually, a lawyer came forward and helped me to deal with the situation legally," told Ayush, 22. He is pursuing master's in Chemistry and also preparing for PhD.
The gossip about Ayush and Haquiqullah spread so fast in Lucknow that Ayush wanted to leave the city. "But then I thought leaving the city is not a solution. I have to accept the situation and tackle it wisely," added Ayush.
Haquiqullah's ordeal did not end there. He was locked in his parent's house and was brainwashed by his brother who is a maulana. "They were planning to get me married before this Ramadan. They believed that once I am married to a girl and spend time with her I would get rid of the queer feeling. My phone was snatched by my family so I could not contact anyone for help. However one day I managed to run away from home again and then we both stayed in a hotel for two days for our safety while we were dealing with the situation legally," told Haquiqullah said. He was locked up for 30 days including in Mumbai and Siddharth Nagar.
"I had no contact with Haquiqullah and did not know whether he was alive or not. One day I received a message from him through an unknown number saying he needed my help. How can I be relaxed when my boyfriend was locked up and being brain washed? I tried to turn every stone to help him," told Ayush. Now, they are happily living together and setting up a house for them.
How they met
Haquiqullah messaged Ayush on a gay dating app few months before the nationwide lockdown. "I thought he is a married man looking for hookups so I did not reply. Somehow we shared our Whats App numbers. However, I was not keen to talk to Haquiqullah. He would message me and I would ignore him thinking he is looking for a hookup only. And I was looking for a serious relationship," told Ayush.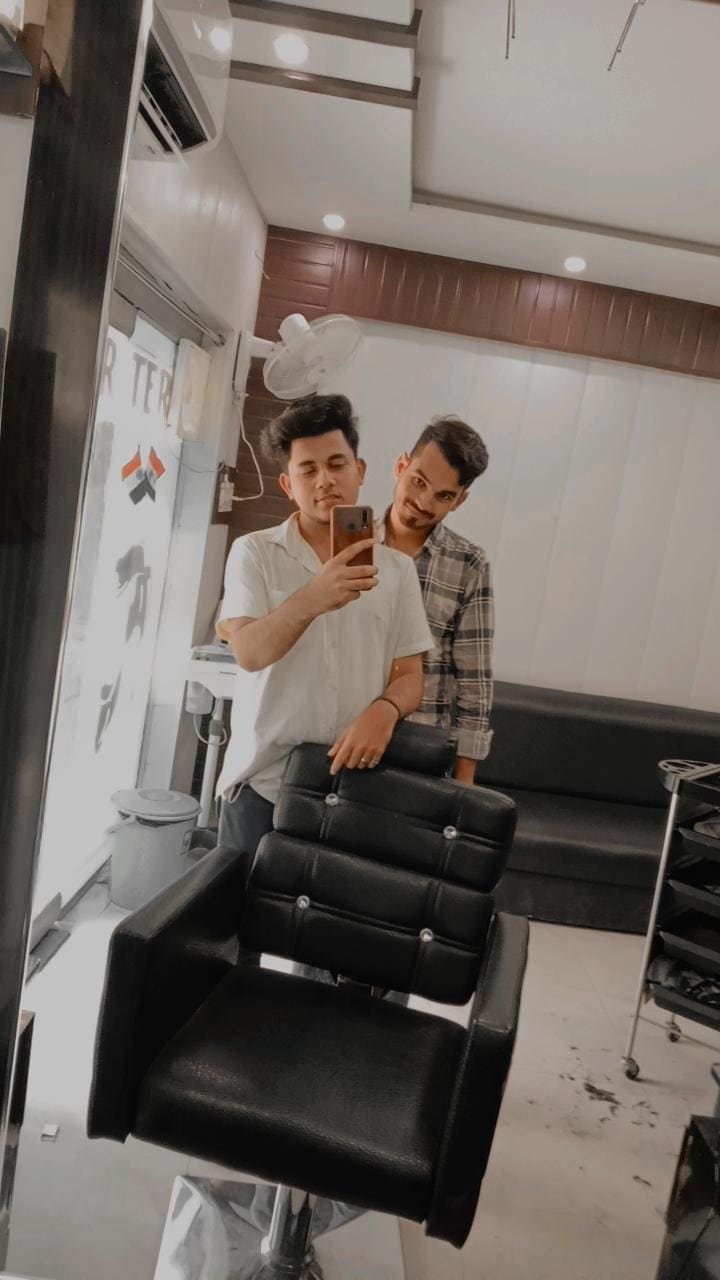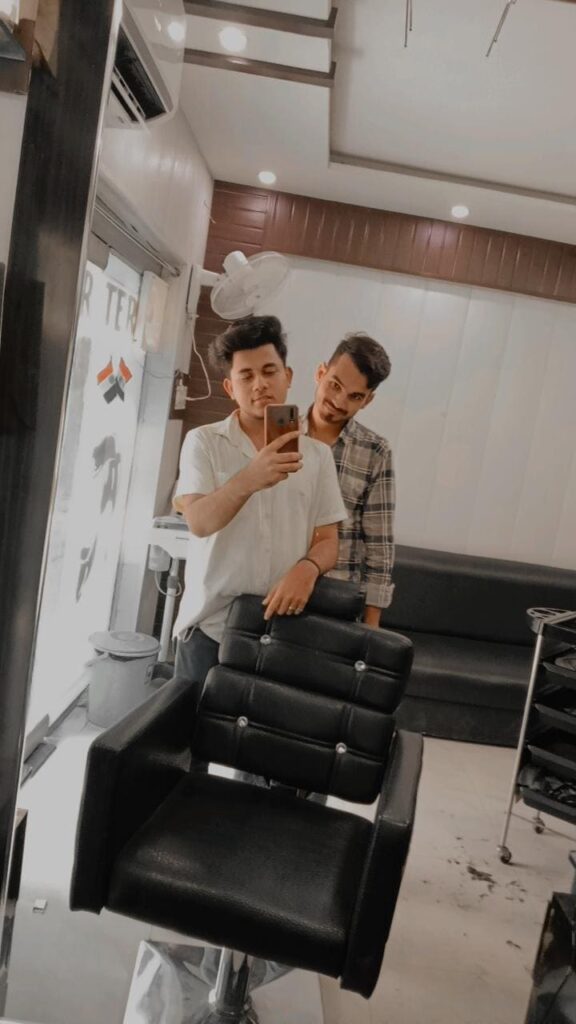 One day they ended up talking to each other during the coronavirus induced lockdown. "We would talk for hours and hours and finally decided to meet one day. We then met on May 2, 2021 in Hazaratganj of Lucknow and then we did not know when we fell in love with each other. I think it started when we were talking over the calls before we even met," told Ayush. Since then they have been living together.
They began living together in the outskirts of Lucknow. "Ever since we started living together, I have not been eating food by my hand. Haquiqullah has been feeding me from his hands since then. We fight about random things a lot, but then when it's time to eat, we eat together. This is our love," told Ayush. He further told that now they are watching Lock Upp web series together every day without missing a single epsiode.
While Ayush was approaching LGBTQ activists and NGOs he was advised to not indulge in this matter and live his own life. "I was intimidated by their reactions. Instead of helping me, they were suggesting me to leave Haquiqullah behind and move on in life. I was determined to help Haquiqullah and eventually after running pillar to post and making efforts, I am able to live my life with my love. I think the universe was striving to bring us together. Now, our love has strengthened more than before," told Ayush.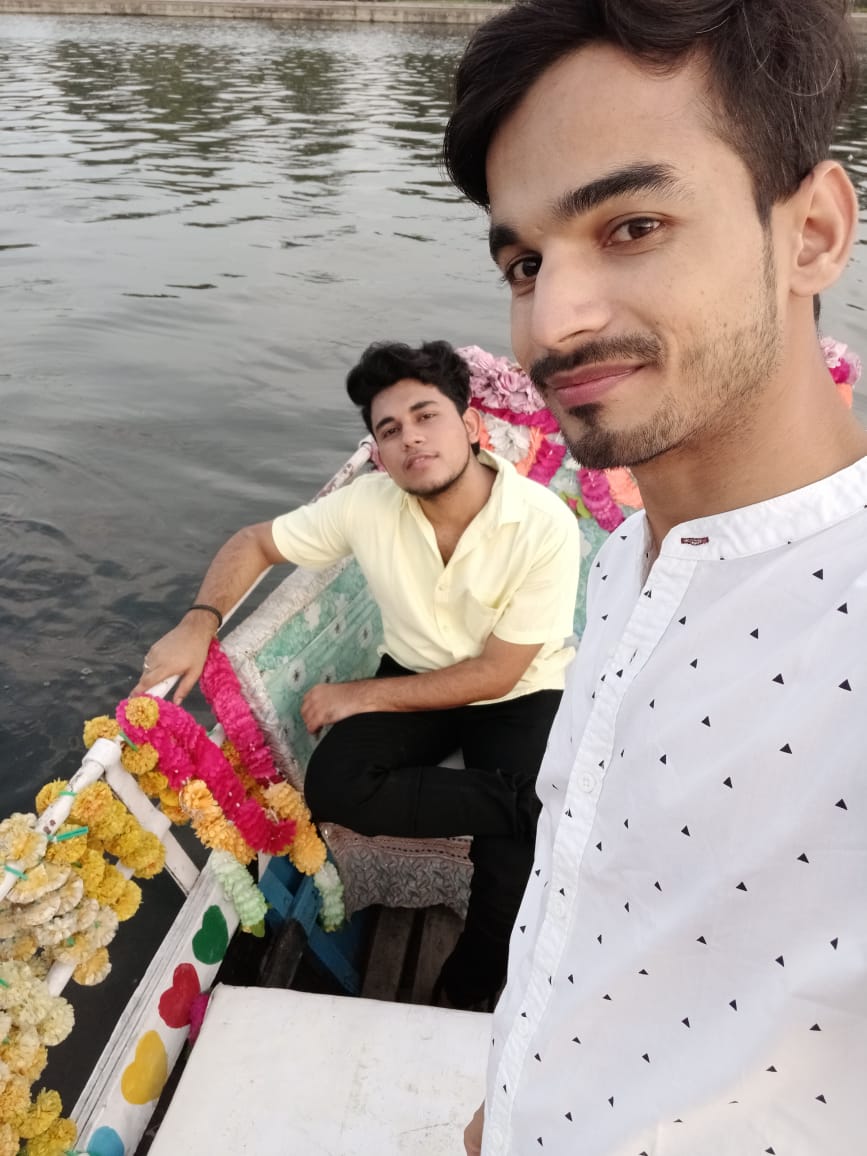 Ayush has not been come out to his parents, except for his sister. "But I am sure they have an idea that I am a queer because one of my boyfriends during my very young age told my parents about me. However, they took it as childish as I was in my teens then," told Ayush.
Ayush has a piece of suggestion for all the queer people for a committed relationship "You should always strive to make the relationship work. We have a lot of options and that does not mean you should change your partner every few days or months," added Ayush.
Latest posts by Bilal Khan
(see all)