The month of June is observed worldwide as 'Pride Month', with the objective to highlight and raise global awareness for the LGBTQ+ community and their rights. Unfortunately in India, the awareness and action on creating equal rights and opportunities for LGBTQ+ persons has remained abysmally low till date.
For instance, even in the beauty and make-up industry in our country – which employs large numbers of LGBTQ+ workers – there is widespread discrimination and bias prevalent against the Lesbian, Gay, Bisexual, Transgenders, Queer and the allied community; and therefore, they often end up being exploited, underpaid and/or are able to reach their full potential. These are some of the key issues or social realities that had always caused a lot of pain and concern for 28-year-old entrepreneur Essille Heisnam, who have had first-person experiences of witnessing the exploitation and other social challenges faced by her friends and relatives from the community. And eventually, she decided to do something about it through her personal efforts and her enterprise 'The Artist in You: A Gender-Free Paradise' – which is a first-of-its-kind all-gender-inclusive make-up studio situated in Imphal, Manipur.
Being a first-generation entrepreneur, Essille feels that her entrepreneurship journey and realizing long-cherished dream of starting-up her own make-up studio would not have been possible but for the constant guidance and support by the mentors at Her&Now programme. 'Her&Now-Empowering Women Entrepreneurs', is a pan-India project implemented by Deutsche Gesellschaft für Internationale Zusammenarbeit (GIZ) GmbH, on behalf of the German Federal Ministry for Economic Cooperation and Development (BMZ) and in partnership with the Government of India's Ministry of Skill Development and Entrepreneurship (MSDE). In the North-East Region, the project is running in partnership with 'Dhriiti-The Courage Within'.
Essille Heisnam was born and brought up in a humble family background in Imphal. Her mother, who is a Government employee, always wanted her to prioritize education and career for herself. Essille completed her graduation from Jyoti Nivas College and post-graduation (Masters degree) from Manipur University. Hereafter, she was working for around 2 years in Imphal and another 2years in Bengaluru city; she initially worked as Retailer and Director in Oriflame, and then joined as a professional make-up artist at M.A.C., where she went on to work for over 2 years and learnt the nitty-gritties of the make-up business.
During the early days of Covid-19 outbreak last year in March-April 2020, when the nationwide lockdown was imposed, Essille, concerned about her health issues and the unpredictability of the situation, decided to come back home to Imphal in June 2020 and started looking for ways she could start up a business of her own. It was when she was called back to Bengaluru to resume her work that she decided to quit her job. She thought that working far away during a pandemic would be highly problematic for her as she would be putting herself at risk – a decision that would prove to be a blessing in disguise for her career!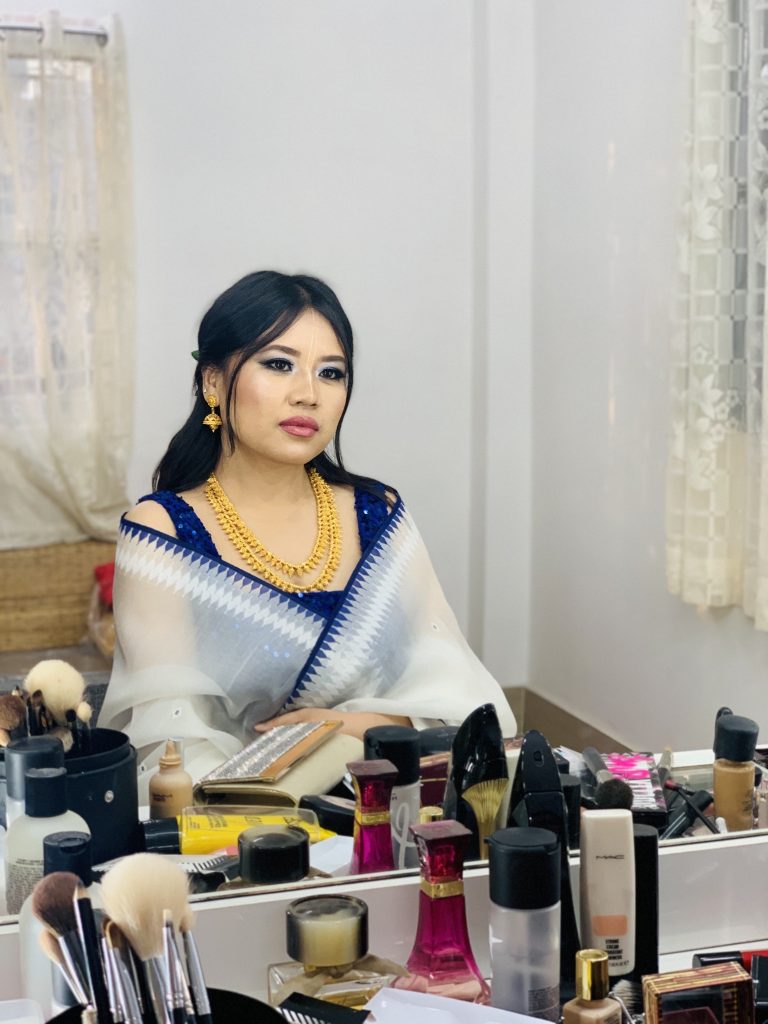 After relocating to her native place, Essille was keen on starting up her own business venture around her passion viz. make-up artistry, but she was not sure how to go about establishing the enterprise. Fortunately for her, she joined the Indo-German Her&Now Entrepreneurship Support Programme, which enabled her to set-up her own studio and launch it officially in December 2020.
The concept and vision behind Essille's make-up studio 'The Artist in You: A Gender-Free Paradise' is to stay true to its name by promoting inclusivity of all individuals irrespective of gender barriers and other social norms. Hence, the studio has a zero-tolerance policy for discrimination against anyone on the basis of gender or sexual orientation. At the same time, Essille is focusing on empowering the lesser privileged and/or marginalized people from LGBTQ+ community in Manipur by imparting skills and knowledge in the beauty and make-up domain through her studio.
"At our studio, not only do we provide free-of-cost make-up services to the people from the marginalized LGBTQ+ communities, but also aspire to provide livelihood and employment opportunities for them. To that end, I am currently planning to come up with an offline masterclass and special courses on make-up skills in the near future, wherein I shall keep a special reservation provision for LGBTQ+ people and train them free of cost. Once they get trained and skilled, we will be also offering them job assistance and a steady source of income through my enterprise. The idea is to help the talented and skilled individuals from the local LGBTQ+ community reach their fullest potential by being financially independent through their make-up skills," says Essille Heisnam, Founder, The Artist in You: A Gender-Free Paradise.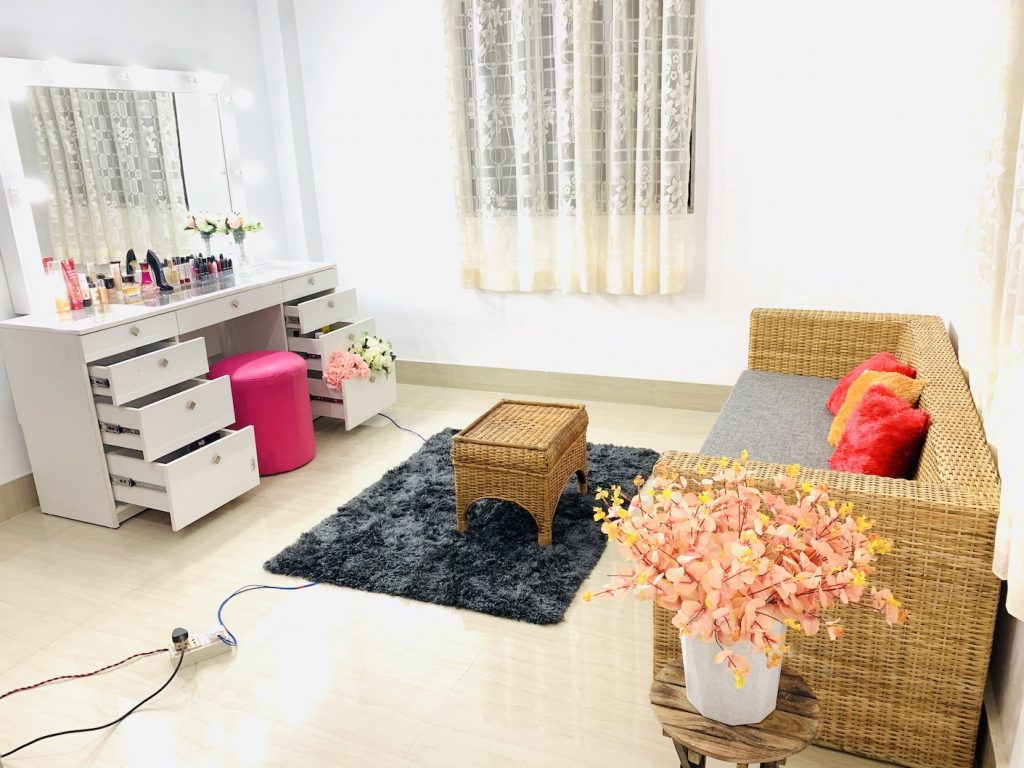 Among key services provided by 'The Artist in You: A Gender-Free Paradise' are — Bridal Makeup Package with Wedding Attire, Party Makeup, Makeovers (looks as per the clients' choices), etc. While the major target customer segment of the studio are women in their mid-20s, 30s and 40s, it extends its array of grooming and make-up services to people from all genders, and also offers 'at-home' services for clients based on prior appointment.