Bob Dylan, Tracy Chapman, Mercedes Sosa..the list of musicians who kindled hope and inspiration in the hearts of people with their music, to fight against injustice and discrimination – whether against women, native people, or sexual minorities – is heartening. The queer community loves to cherish its singers, evidenced in the outpouring of love for singer George Michael who passed away 2 weeks ago on Christmas Day, 2016, and in how they were thankful for his music which gave voice to a unique, lived queer experience.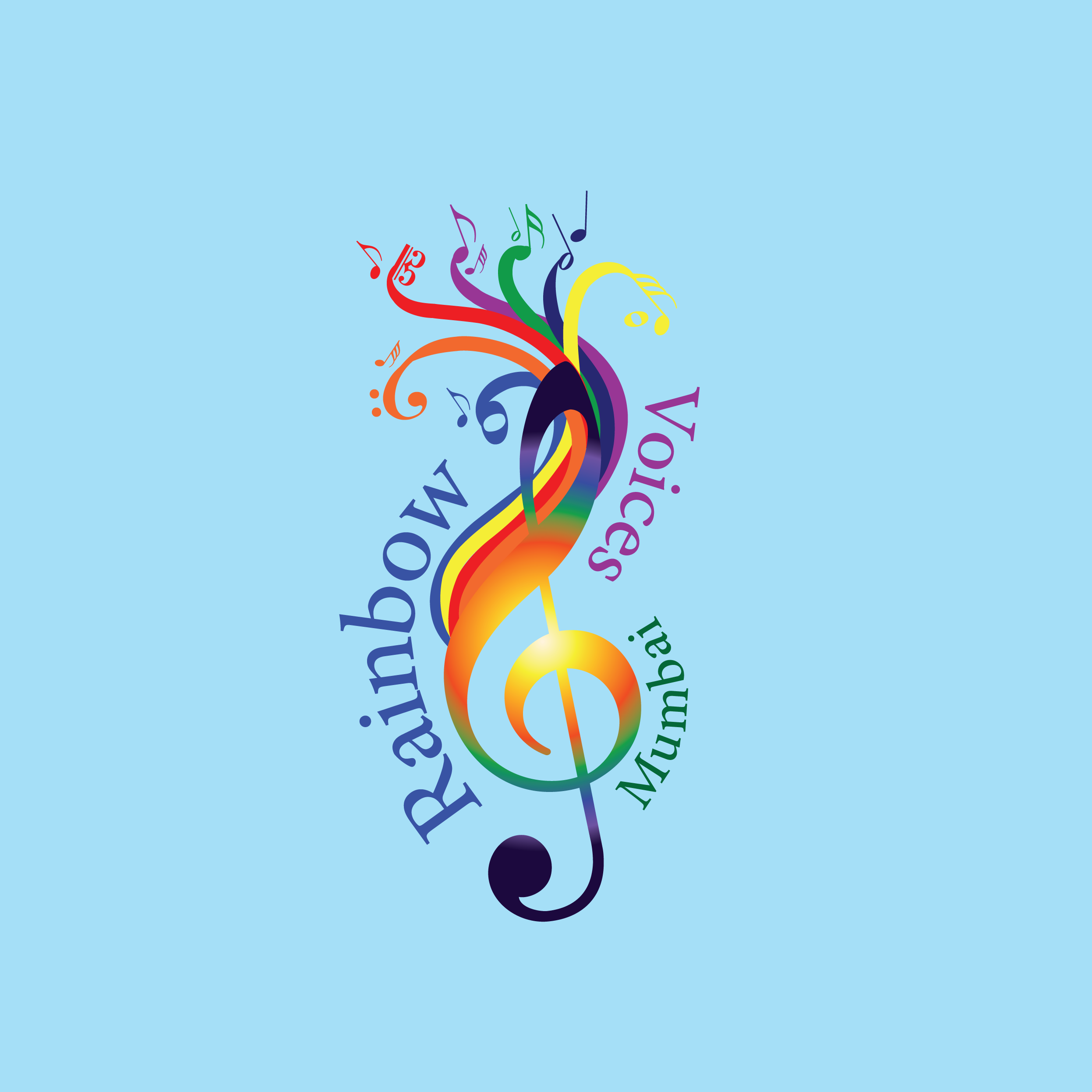 A new chapter in the history of such music – at times subversive, at times affirming – is going to be written in January in Mumbai, India, when Rainbow Voices Mumbai (RVM), India's first LGBTIQ choir, sings in tune with Pink Singers from London, Europe's longest-running such choir, at the National Center For Performing Arts (NCPA), Mumbai, one of India's premier cultural institutions during Mumbai Pride Month, on Friday, January 27, 2017, from 7:30pm to 10pm. Gaylaxy Magazine caught up with Vinodh Philip, a founder member of RVM, to know more:
Tell us a little bit about the history of Rainbow Voices.
We started in the summer of 2014 and have been singing ever since. We've performed at events hosted by Mumbai-based LGBT groups like Gaysi, Humsafar, Yaariyan and Gay Bombay. In our performances, we have always selected songs that make a statement. The goal is to provide a safe space and a family-like support group for LGBTIQ folk blessed with musical talent to come together. We use our talent to make our voices are heard, in India still under Section 377 of the Indian Penal Code that criminalizes sexual minorities.
Why did you choose music as a way to make the voice of the LGBT community heard?
When we called for auditions for the first time, we had about 28 people who came on Day 1. This in itself proved the need for such an initiative in the community. Also, something of this nature had never been done before. My mother constantly insisted that I join a choir and sing when I'd moved to Mumbai. This was a year before we started. This helped but there was obviously a need.
Secondly, music touches people's hearts, moves them from deep within. Being passionate singers and musicians, we could best express ourselves through this medium of song and music and also send a bold message of hope to our audiences.
What is uniquely Indian about this LGBTIQ choir?
We pick songs from English pop to Bollywood. We innovate and use a sitar for Madonna's "Like a Virgin". We wear colorful Indian costumes and jewelry and sing, "Born this way", but also "Choli ke peeche" and "Aaja Aaja main hoon pyar tera…".
We add an Indian flavor to the music we produce and adapt our songs by singing in Indian languages as much as we sing in English too. Plus, we're all Indian at heart and sing our national anthem with pride, though the country is sadly not proud of us and of our honesty in being open about our sexuality – sadly the law criminalizing us is still there and many LGBTIQ people are discriminated against and black-mailed using this archaic law. Nevertheless, we feel, "We shall overcome, someday".
What challenges have you faced?
Challenges are at multiple levels, from societal to personal. These include getting safe spaces to perform and practice. Thankfully, we've always had kind offers from some very good patrons. Some family members of the singers and musicians objected to their participation in our choir. The choir members fight prejudice even within the community for the way they dress while performing. For example, the men wear women's jewelry but with hairy faces and bodies and a dhoti. People have come up to us as said, since you're wearing women's jewelry, why couldn't you wax? We've always said, that's the point: we're breaking stereotypes. Who said that just because we wear high-heeled shoes and necklaces or make-up, we should wax our hairy bodies and look like women? But, we continue to persist in doing what makes us feel comfortable. Members have had to face their own fears too, of performing and being comfortable in their own skins.
What was one of the most unforgettable moments that you cherish?
Not just one, there were many, in fact. Our first performance at Gaysi's Dirty Talk in 2014 was memorable. But our most memorable moment was when the whole auditorium stood up and sang "We shall overcome" at Kashish 2015 with us. It really moved us and showed us how music inspires people.
Your joining hands with UK-based Pink Voices seems especially poignant, since Article 377 that criminalizes sexual minorities in India is a Victorian-era British law. Why have you decided to join voices with them?
I would say that more than just us deciding to join with them, they were also very keen in supporting our choir and helping us join a larger network of LGBTIQ choir world-wide. 2017 is not only the 50th anniversary of the decriminalization of homosexuality in the UK but also India's 70th anniversary of gaining independence from the British. So, joining hands (or vocal chords!) with the Pink Singers on this historic occasion and at a historic venue makes a bold statement. We may have gained independence from the British, but we have not gained independence from their archaic law – which they themselves have freed themselves from 50 years ago.
What is your message to the Indian LGBTIQ community, and the larger Indian society in general?
To the LGBTIQ Community we say let's stand as one and show our strength. Be bold to be yourself. To the larger Indian society, we say respect the honesty and truthfulness of your friend, family member, colleague or neighbor if they come out or identify as as LGBTIQ. Don't discriminate, be accepting and inclusive. We would like to appeal to everyone to support Rainbow Voices Mumbai through their good wishes and contributions for our freedom concert on ourKetto crowd-funding page. Do "like" us and "follow" us onFacebooktoo!
Rainbow Voices Mumbai sings with Pink Singers from London, Europe's longest-running LGBT choir, at the National Center For Performing Arts (NCPA), Mumbai, as a part of Mumbai Pride Month, on Friday, January 27, 2017, from 7:30pm to 10pm.
Note: An earlier version of the article had the title 'Music Against Prejudice: Rainbow Voices Mumbai In Concert With Pink Voices, UK'. The UK choir is named Pink Singers, and the title has been updated to reflect the name of the choir correctly. We regret the error.

Latest posts by Sachin Jain
(see all)