The 350th Prakash Parv (Birth Anniversary) of Guru Gobind Singh – the 10th Guru of the Sikhs, was celebrated on a grand scale at Patna Sahib on 5th January. Patna Sahib is the birth place of Guru Gobind Singh and elaborate preparations were done for the Prakash Parv, with pilgrims from across India and World thronging the city for the celebrations. As part of the Prakash Parv, the Bihar Government,along with The Anad Foundation, Delhi, organised a cultural programme on 5th January at SK Memorial Hall, Patna, where it invited transgender groups from Patna and Punjab as well.
Reshma Prasad, a transgender activist from Bihar and member of Dostana Safar, introduced the artists. This was followed by a Sohar performance by Patna based transgender groups. Sohar is the congratulatory dance and songs performed by Hijras at the birth of a child. The group performed Sohar in Bhojpuri as well as Punjabi. This was followed by a Shabad (a religious hymn) sung by another transgender group Jago Tarinjan from Punjab's Nawanshahr. The group then performed Giddha –a folk dance of women in Punjab.
The event was attended by close to 2400 people, with many VIPs, including Shri Shiv Chandra Ram, honourable Minister for Art, Culture and Youth Affairs, Government of Bihar. The groups were honoured at the function too.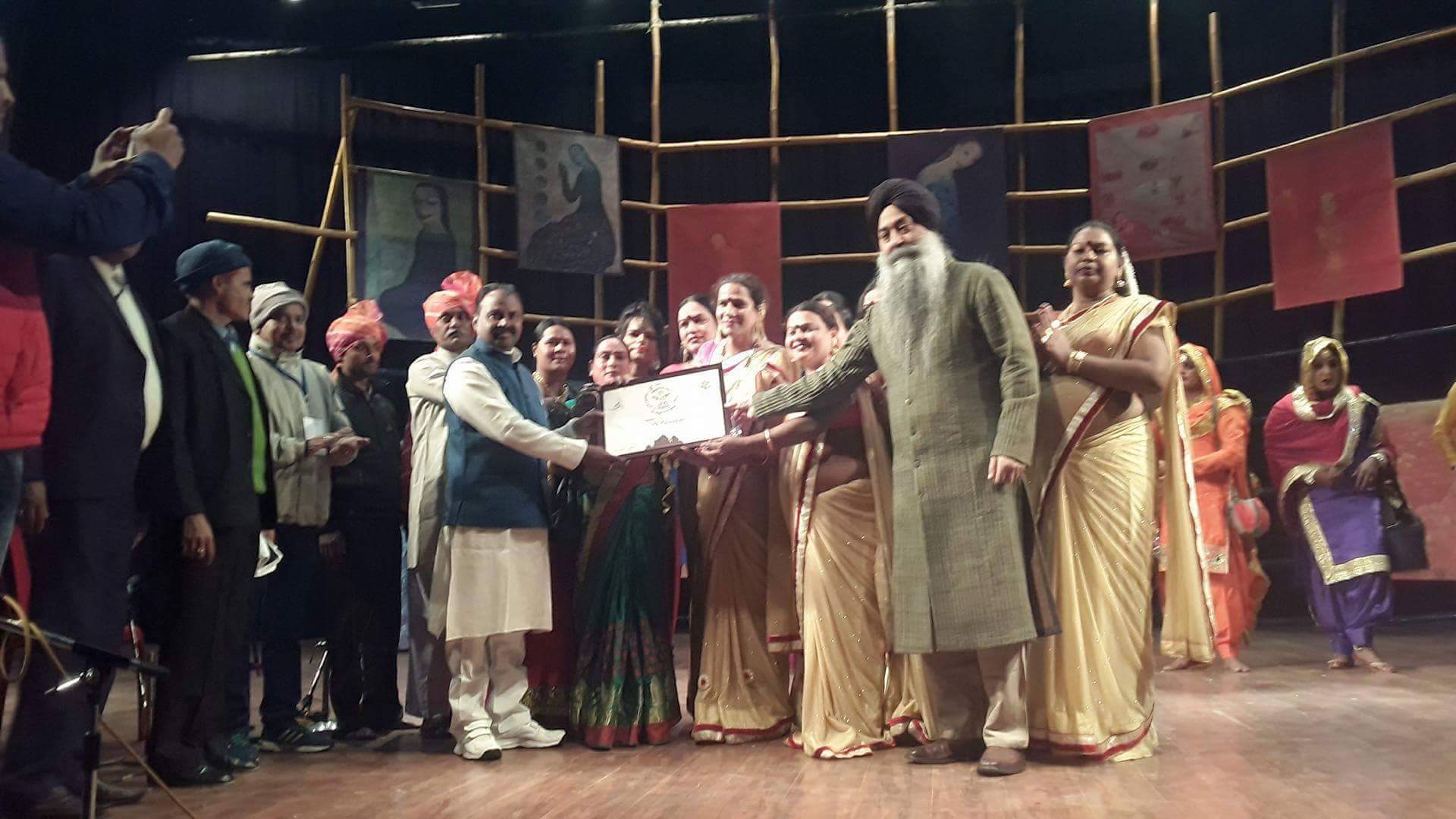 Update: An earlier version of the report had wrongly mentioned that Gurudwara Prabhandak Committe – the organisation responsible for running and upkeep of the Takht Sri Harmandir Sahib ji, Patna Sahib, had organised the function. The function was curated by Anad Foundation on behalf of the Bihar Government. We sincerely regret for the error.

Latest posts by Sukhdeep Singh
(see all)