Following the success of RISE queer job fair in Bengaluru last year, Pride Circle is all geared up to host its much-awaited second edition of RISE once again in New Delhi — which is underway on 22 February.
Organized by Pride Circle, RISE (Reimagining Inclusion for Social Equity) queer job fair will take place at The Lalit New Delhi. It will bring together potential jobs applicants from the LGBTQ+ community, corporate professionals, students, HR professionals, advocates and experts all under one roof to discuss inclusion and offer viable placement opportunities.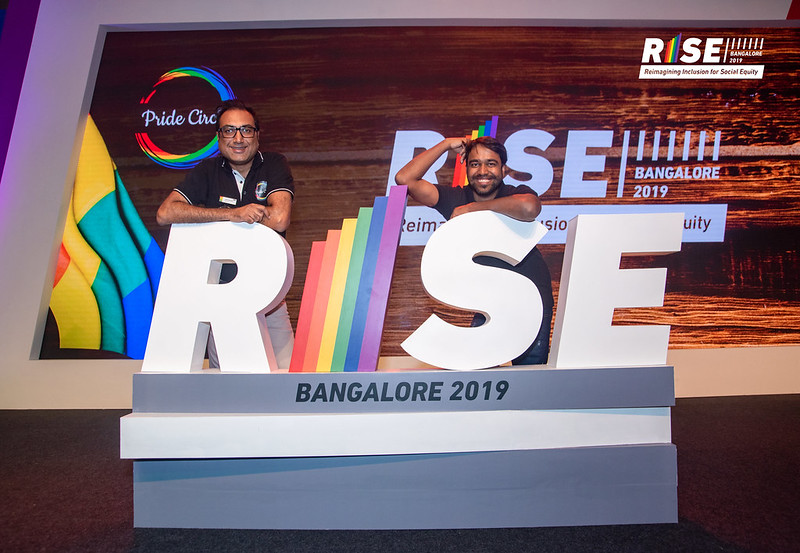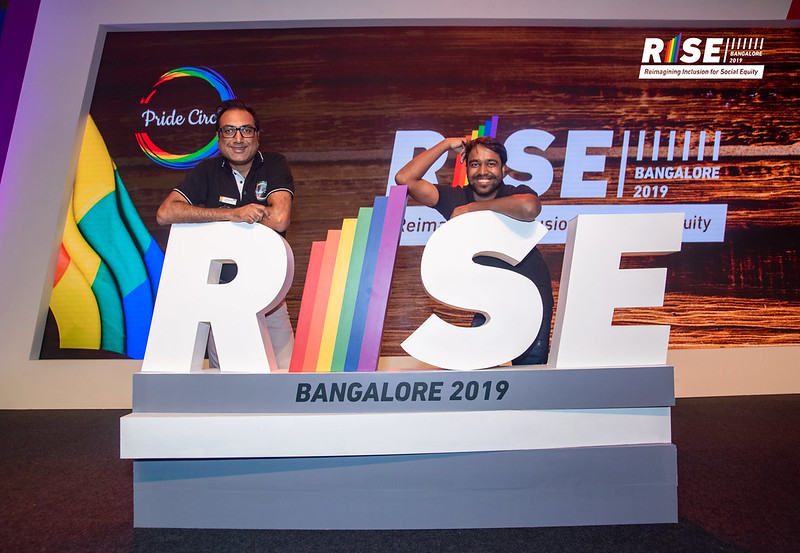 "RISE is an attempt to imagine a world where the LGBTQ+ community has true social equity. It's a three-part event with a full-day conference which is the biggest Brain Spa in the country on LGBTQ+ inclusion, global thought leaders and change-makers, local examples of action to inclusion," said Ramkrishna Sinha, Co-founder, Pride Circle.
The one-day event will see over 400+ participants, 30 inclusive brands and feature crucial inclusive discussions from top industry leaders. RISE will host global keynote speakers, inclusive panel discussions, informal sessions, movie screenings, a masterclass and breakout session designed to inspire potential job seekers, change-makers and corporate professionals.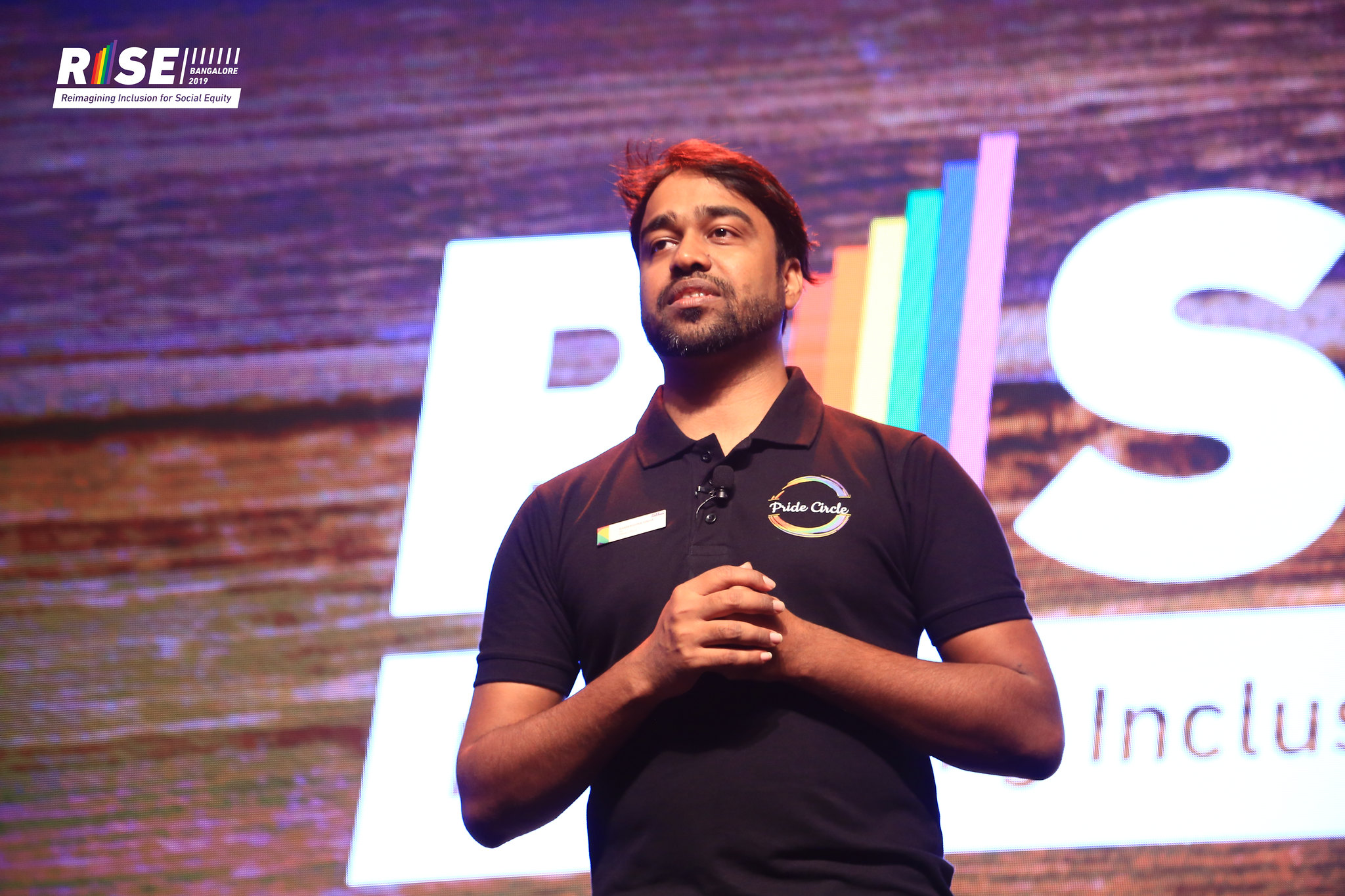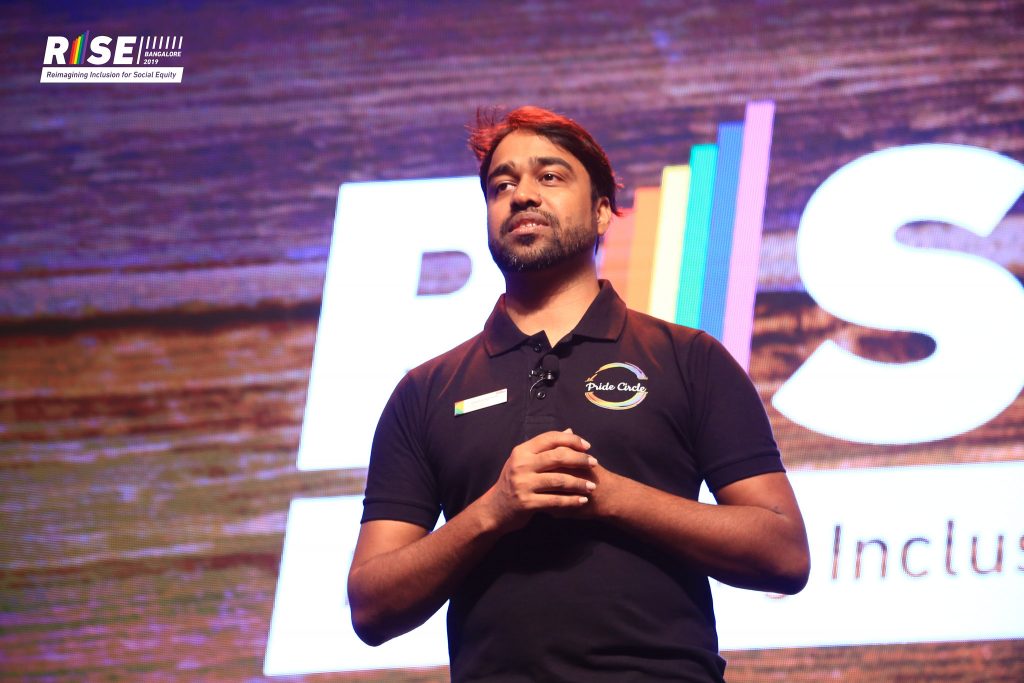 "The job fair provides an opportunity to meet inclusive companies where skill is your identity, and one's sexuality, gender identity and expressions are a reason to celebrate and not be ashamed of," stressed Sinha. "This year we aim to place more than 2X people compared to the first edition," he added.
Speakers will discuss topics like industrial leaders driving inclusion, workplace ethics, inclusive policies and benefits, tackling discrimination at work, transition support, and parenting queer children.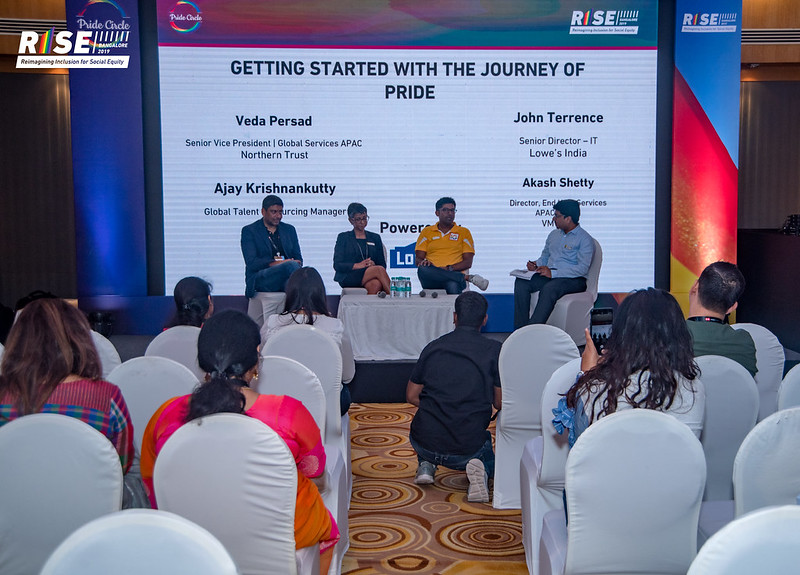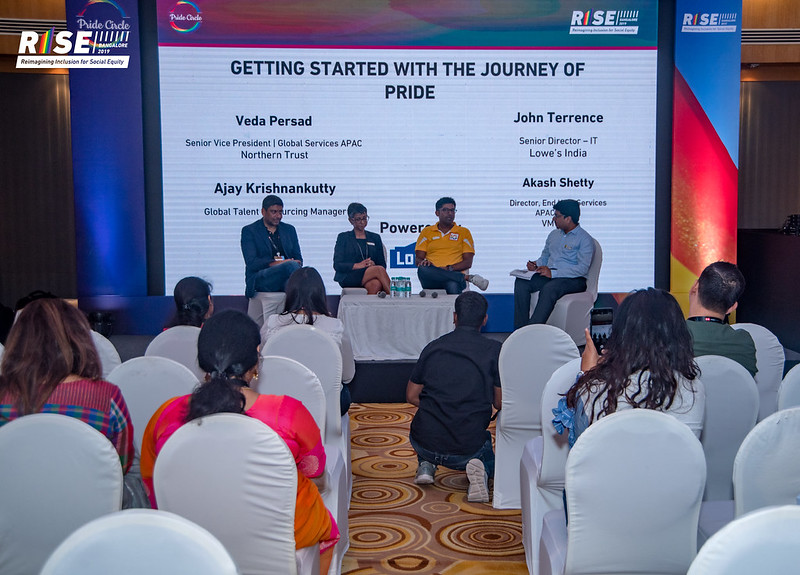 Multi-national companies including BNY Mellon, Uber, Accenture, Unhotel and other inclusive organizations will participate in the job fair. FICCI – an association of business organisations in India – is the industry partner for RISE.
"Having participated as a recruiter at the RISE event last year in itself testifies our organisation's commitment towards the goal of sustainable development," said Ford India.
Furthermore, the event is making an attempt to build an ecosystem where all stakeholder, companies, job seekers, entrepreneurs, policymakers, government officials, NGOs/CBOs come together to collectively push the needle forward.
"The third part of the event — the LGBTQ+ Marketplace — where 20 LGBTQ+ owned businesses are invited to set up their stall, get access to training on financial literacy, sell their product at the venue and also an opportunity to meet industry leaders for potential vendor on-boarding," Sinha added.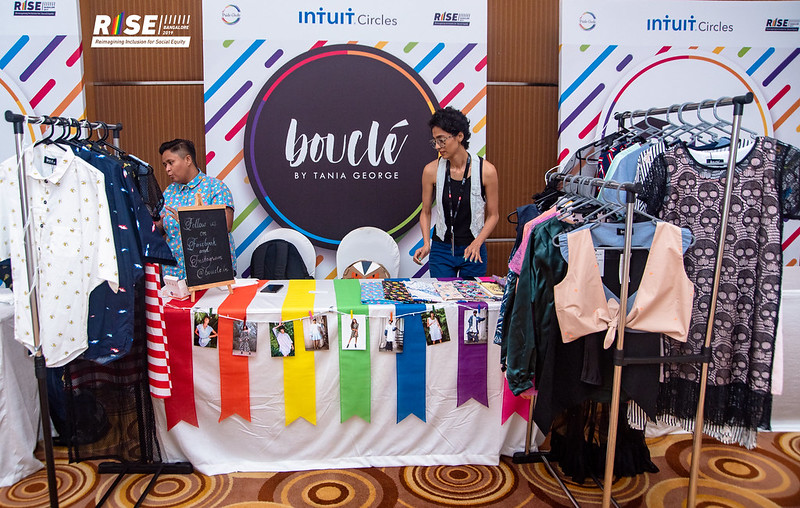 The event is seeking to build on gains of the first edition held in 2019 in the garden city of Bengaluru. According to the organisers, the queer fair resulted in more than 40 job placements with annual aggregate CTC of Rs 3.9 crores (USD $5,50,000). The participants were placed under white and blue collar jobs from different sectors including IT, banking, hospitality, finance, and housekeeping.
Promoting diversity and inclusion practices at workplaces through RISE 2020
Diversity and inclusion (D&I) has become a trending topic of this generation, with many leading corporate bigwigs taking major steps to make sure their employees better reflect the changing landscape.
That includes hiring more and more people from the LGBTQ+ talent pool, reforming recruitment practices, promoting new initiatives and introducing inclusive policies at work.
Speaking to Gaylaxy, Sinha said: "Organizations are also educating their employees on LGBTQ+ topics to build awareness and a culture of inclusion within the company and are also affirmatively hiring from this talent pool."
One of the major themes of RISE 2020 will be sensitizing corporate professionals to queer employees and prevent discrimination at work. Speakers at the event will specifically discuss renewed D&I policies and ethics to be implemented in workplaces.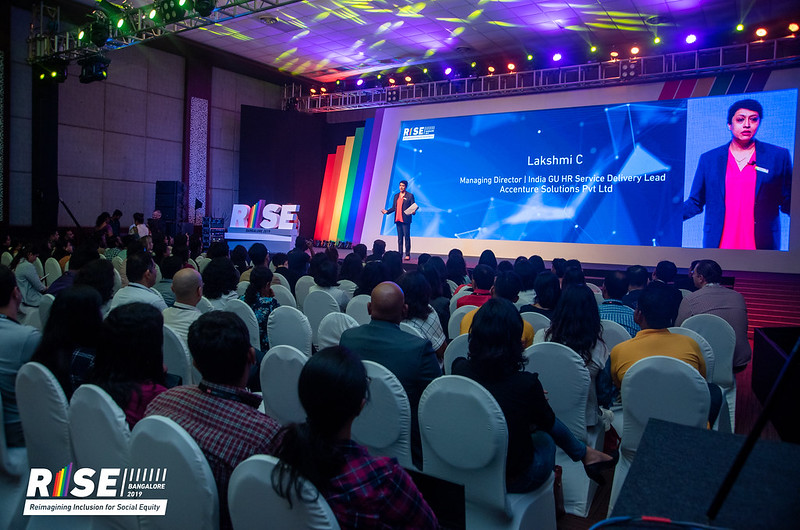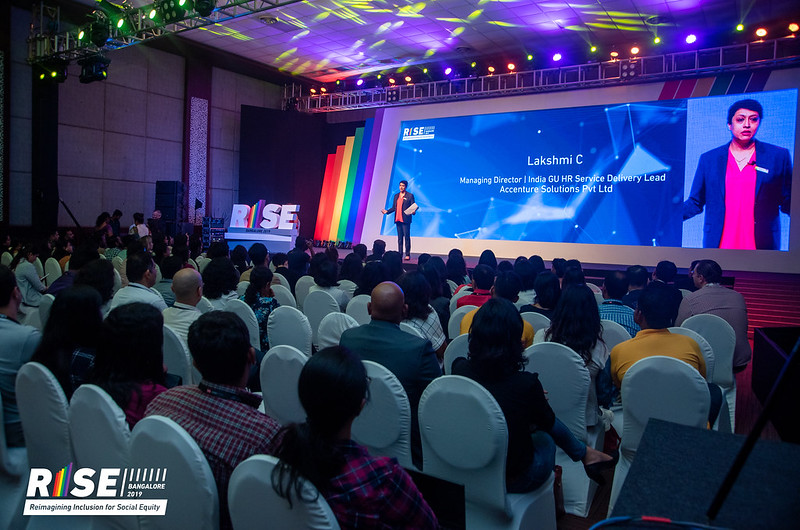 "We are working with organizations to enable them on the journey of inclusion through sensitization programs, review of policies & benefits, building a visible presence within the organization and communicating externally," he added.
"Organizations are also educating their employees on LGBTQ+ topics to build awareness and a culture of inclusion within the company and are also affirmatively hiring from this talent pool," he noted.
Many reputed companies, including Ford Motors and PayPal, who participated as recruiters in RISE 2019 have already made their work environment favorable to the LGBTQ+ crowd.
"We have made investments in offering benefits that are equal for everyone, including same-sex couples and transgender employees and to provide them with a conducive environment where they feel belonged. In support of this commitment, we offer a suite of benefits to assist our LGBTQ+ employees," said PayPal in a statement.
Businesses in India have to come through on their diversity and inclusion commitment and prove the ways in which they are progressing. The efforts must go on. Beyond the rhetoric, Indian companies should be willing to get evaluated. The time for creating a diverse and inclusive work environment is now through RISE 2020!
For more details about the event, visit https://thepridecircle.com/rise-delhi/
To upload your resume, visit: http://resume.thepridecircle.com/

Latest posts by Abhishek Kamat
(see all)