1) LOVE IS STRANGE
Director: Ira Sachs
2014 | 94 min | English | USA
Narrative Feature
Wednesday May 27th 9.15 pm, Liberty Cinema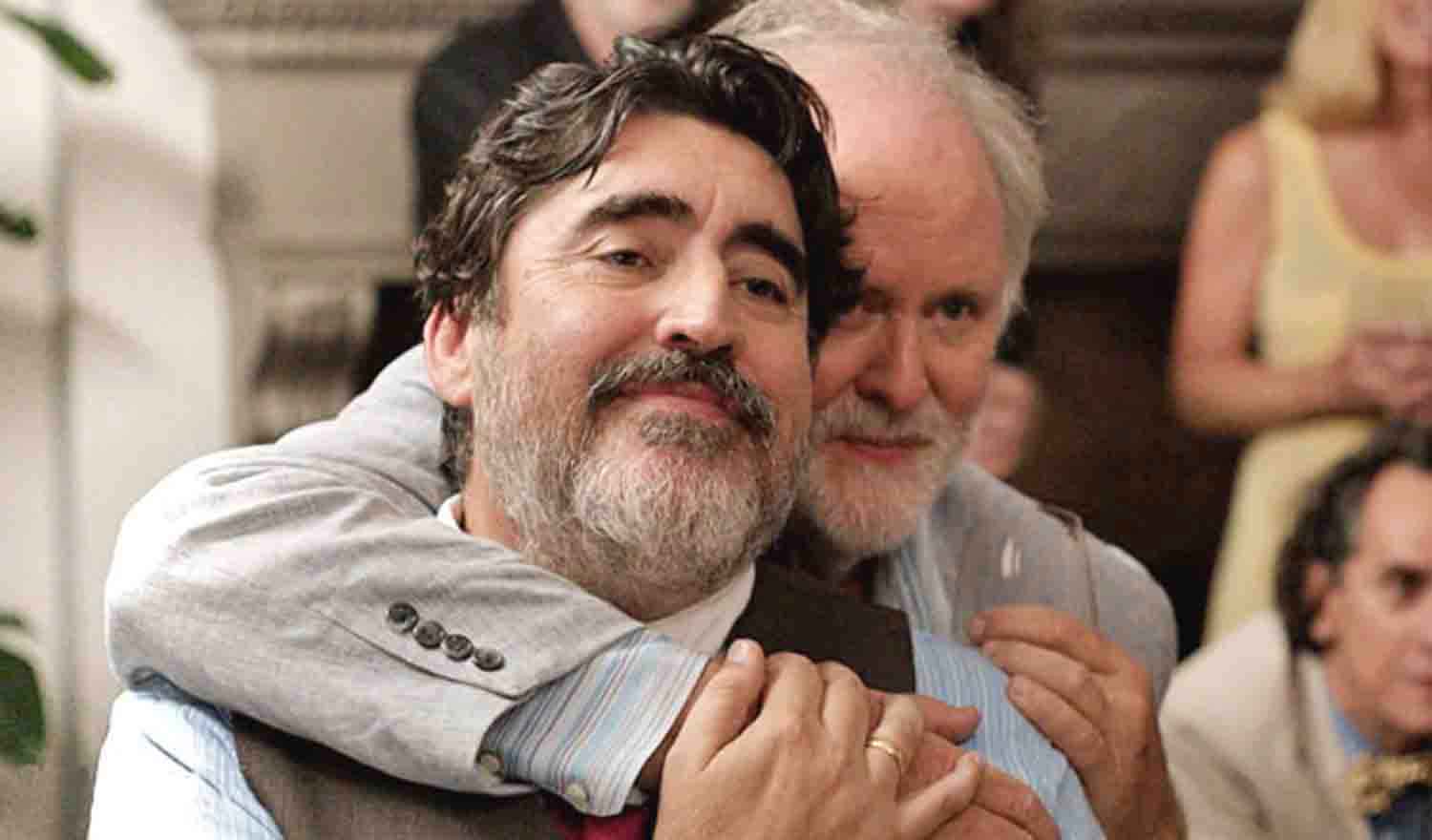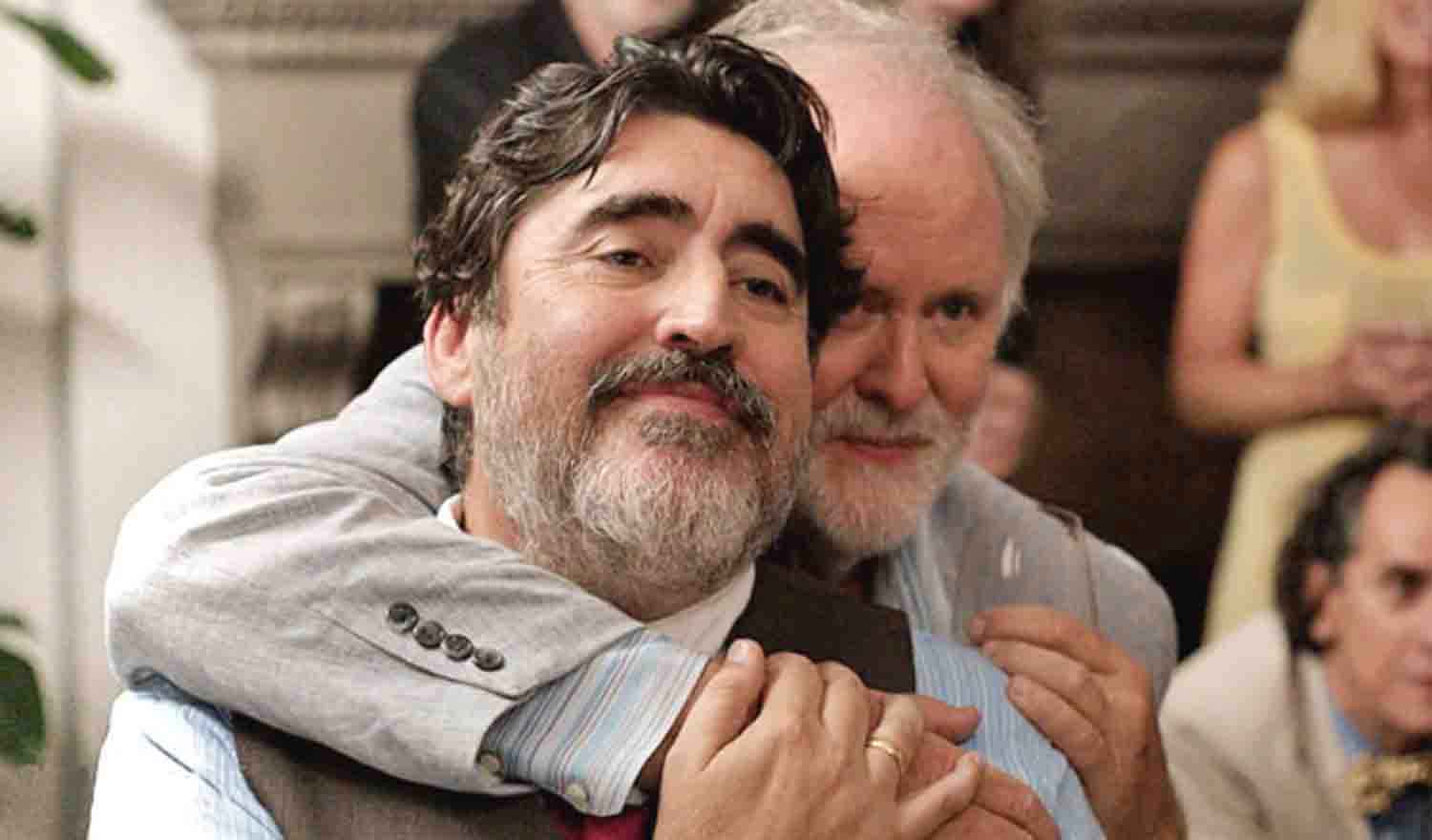 After nearly four decades together, Ben and George finally tie the knot in an idyllic wedding ceremony in lower Manhattan. But when George is fired from his job soon after his employers learn of the marriage, the couple must sell their apartment and temporarily live apart until they can find an affordable new home. George moves in with their neighbours, while Ben lands in Brooklyn with his nephew and his family. Struggling with the pain of separation, Ben and George are further challenged by the intergenerational tensions and capricious family dynamics of their new living arrangements.
2) CLOUDBURST
Director: Thom Fitzgerald
2011 | 93 min | English |Canada, USA
Narrative Feature
Thursday May 28th, 8.30 pm, Liberty Cinema
Stella and Dot are an aging couple who escape from a nursing home in Maine and drive to Nova Scotia, Canada, on a quest to be legally married. It's a last-ditch bid to stay together, after Dot's prudish granddaughter, Molly decides the best place for her is a nursing home. En route to Canada, they pick up a young hitchhiker, Prentice, a small-town boy turned modern dancer who is returning to Nova Scotia to visit his dying mother. Despite his bravado, Prentice is a confused and wounded soul who has much to learn from Stella and Dot as they wage their own unexpected battle – after three decades, can they keep their family together?
3) SKIN DEEP
Director: Jonnie Leahy
2014 | 72 min | English | Australia
Narrative Feature
Friday May 2.30 pm, Liberty Cinema
Leah is uptight, conservative, and sheltered. Caitlin is a complicated soul who loves music, books, poetry and booze. After meeting by chance on the street, the two young women spend the day together. Leah reveals that she has been diagnosed with terminal melanoma and given two months left to live; a fact she refuses to accept. Shocked and furious that Leah has no "bucket list" Caitlin, hurting desperately after recently losing her girlfriend, insists on a drunken adventure around Sydney. As the night progresses, secrets are revealed and the two young women start to come to terms with the lies they have been telling themselves.
4) BREAKING FREE
Director: Sridhar Rangayan
2015 | 82 min | English, Hindi, Tamil, Kannada with EST | India
Documentary Feature
Friday May 29th 6.20 pm, Liberty Cinema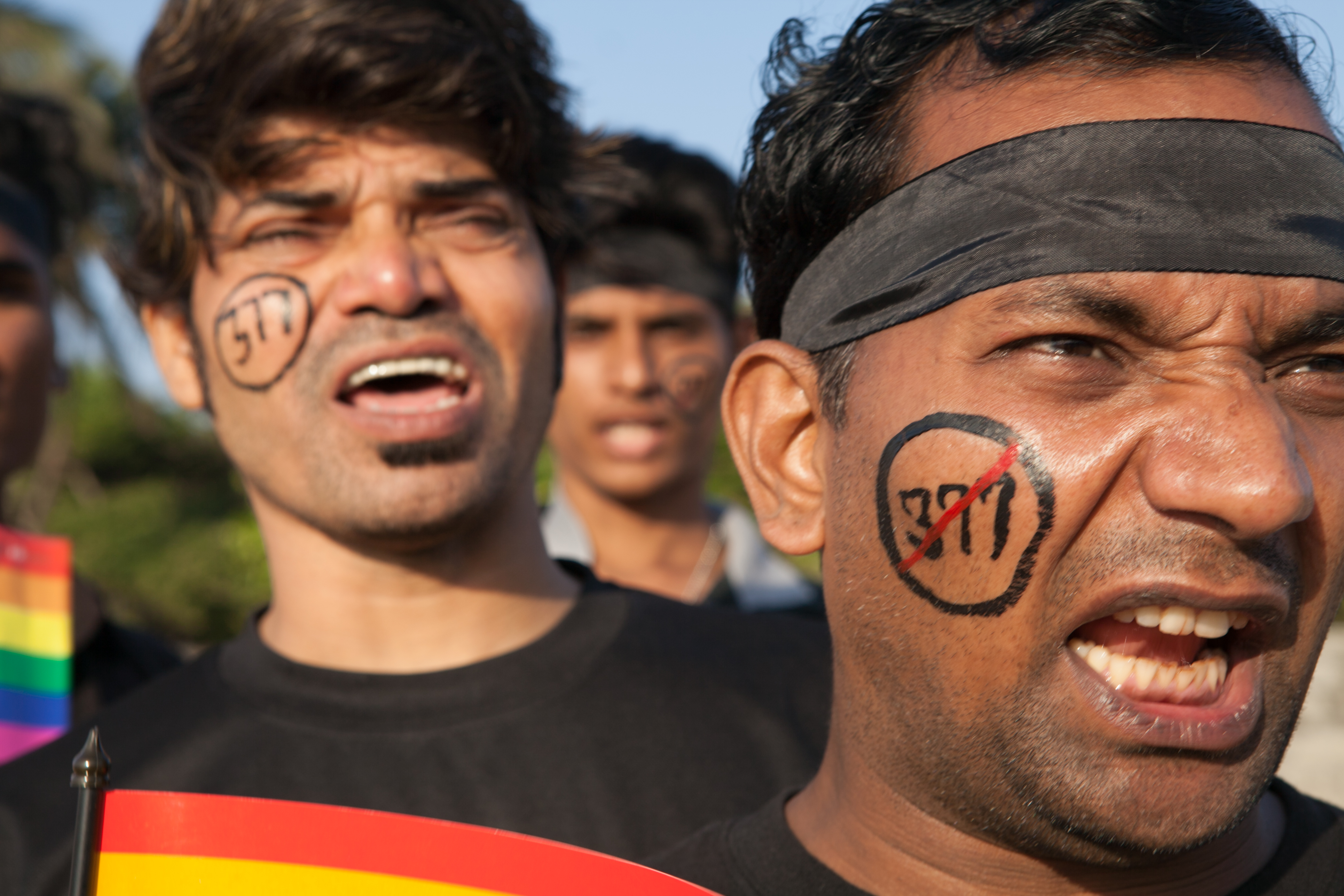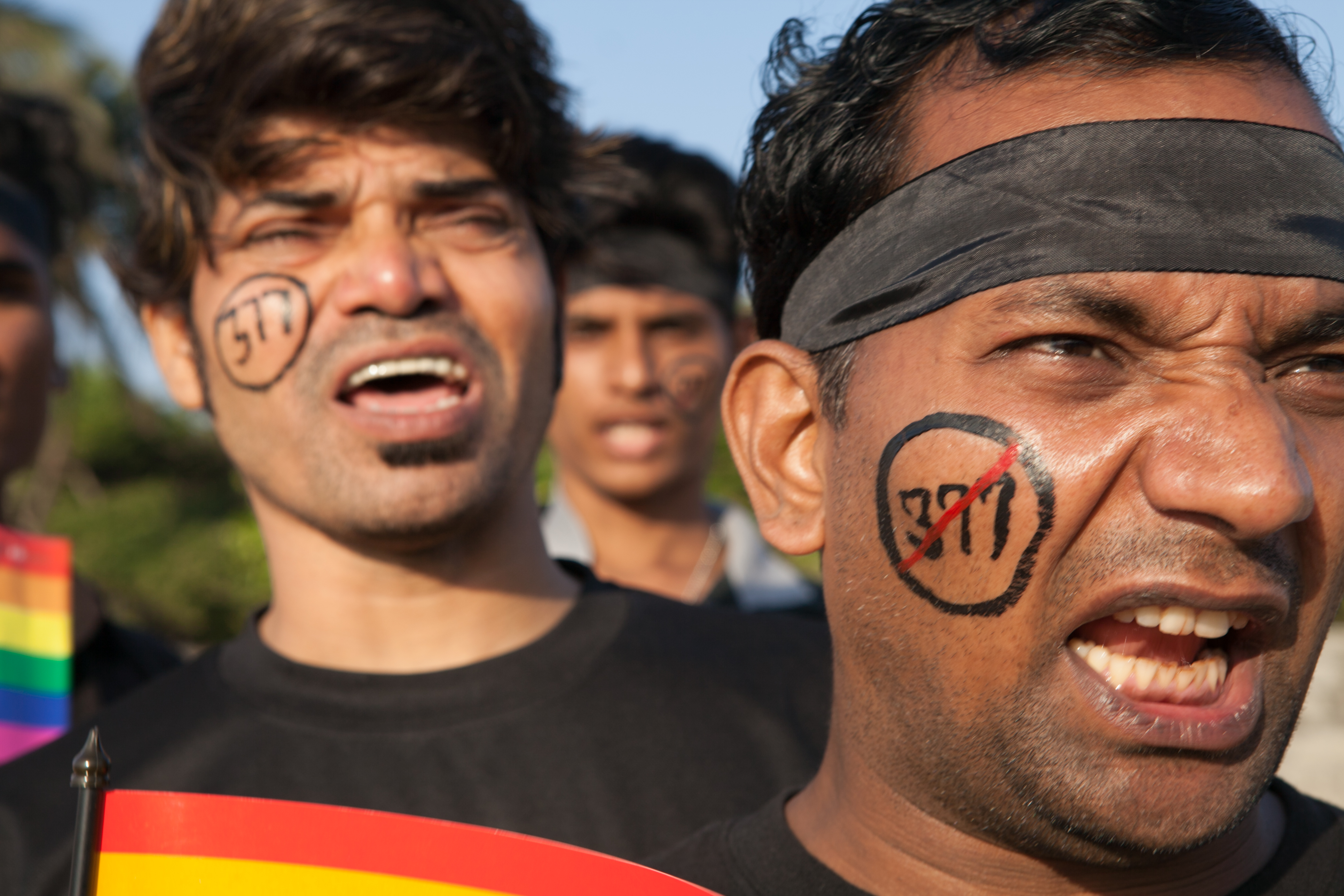 Crisscrossing across India, featuring in-depth interviews with advocates, activists and candid testimonies of gay and transgender persons, the film traces the history of challenge to the colonial anti-sodomy law. Shot over seven years, from 2007 to 2014, this gritty indie documentary lays bare the Indian LGBT landscape from an insider's perspective. What starts off as a personal journey to unearth victimization of LGBT persons, spirals out to be a journey of an emerging community that is rising out of the shadows.
5) QISSA
Director: Anup Singh
2013 | 109 min | English | India
Narrative Feature
Friday May 29th 8.30 pm, Liberty Cinema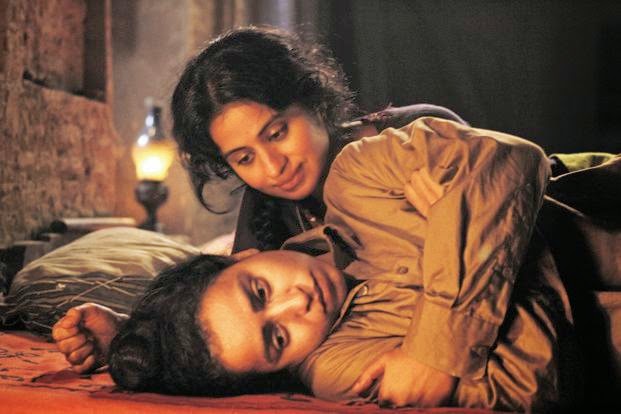 During the 1947 partition of India, Umber Singh, a Sikh, escapes from Pakistan with his family and settles on the other side of the border. He has three daughters, which he thinks of as a curse. So when his fourth daughter is born, he decides to raise her as a boy. The child, Kanwar Singh, is always unsure of her gender because she feels different from other boys. Things take a dark turn when Kanwar is married off to Neeli and they both discover the truth.
6) LAND OF STORMS
Director: Ádam Császi
2014 | 105 min | Hungarian, German with EST | Hungary, Germany
Narrative Feature
Friday May 29th 10.30pm, Liberty Cinema
Best friends Szabolcs and Bernard are playing in the same German football team. A lost football match and an ugly argument with Bernard make Szabolcs reconsider his life, and he returns to Hungary with hopes of a simpler life. However his solitude does not last long, as soon after his arrival at his native place, he meets Áron. Their mutual fondness starts growing, but when Szabolcs receives an unexpected call, things change dramatically.
7) OUT IN THE LINE UP
Director: Ian W Thomson
2014 | 69 min | English | Australia
Documentary Feature
Saturday May 30th 10.45 am, Liberty Cinema
After 20 years of silence, former state champion surfer David Wakefield feels ready to reveal a secret that could turn his life upside down. He is gay. At the same time, on the other side of the world, Thomas Castets is setting up the world's first online community for gay surfers. The two meet and for the first time David connects with someone who understands the burden he has carried for so long. Both travel from the east coast of Australia to Hawaii, California, Mexico and the Galapagos Islands to bring understanding on this taboo topic.
8) WINNING DAD
Director: Arthur Allen
2014 | 78 min | English | USA
Narrative Feature
Saturday May 30th 12.00 noon, Max Muller Bhavan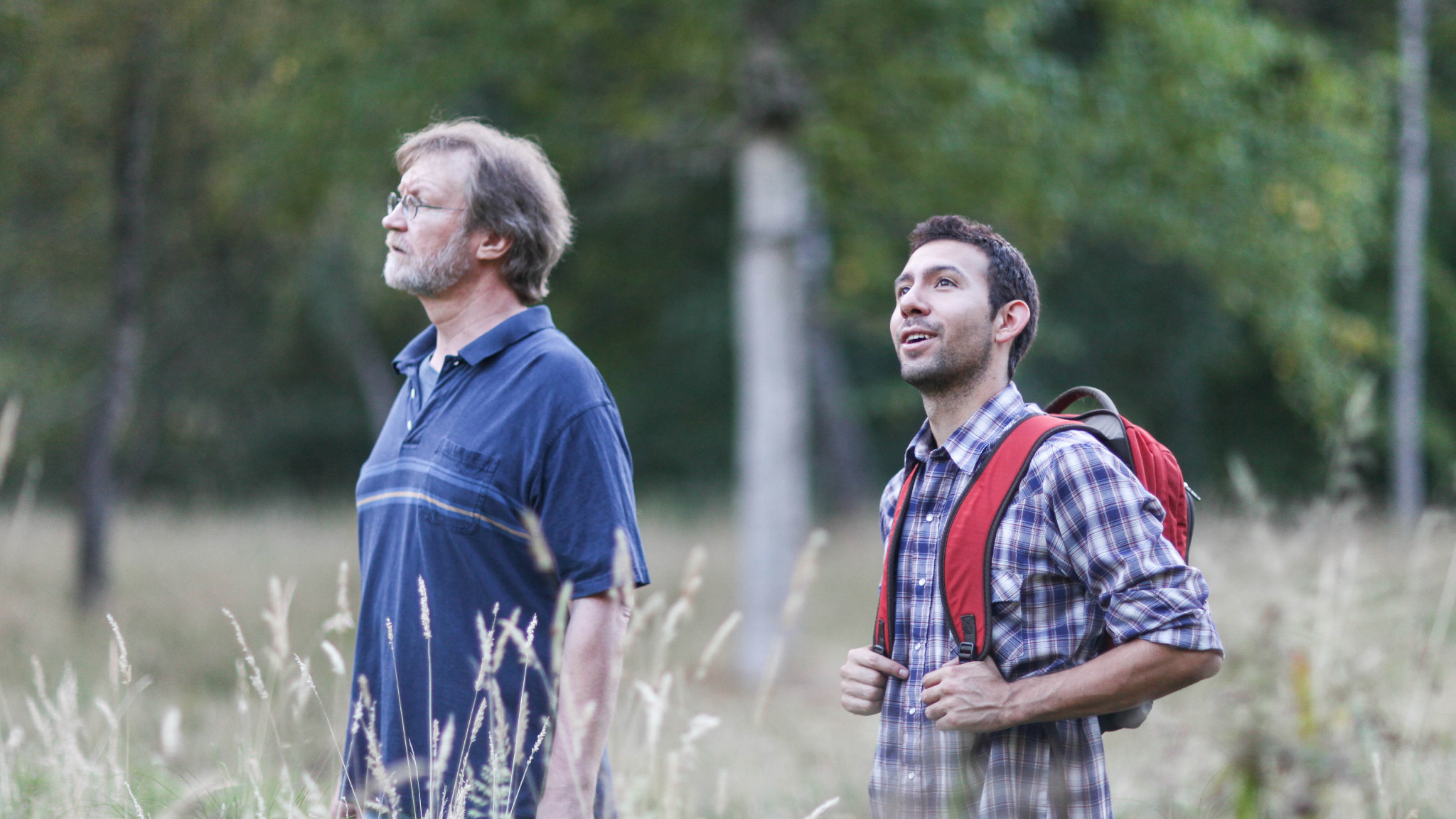 Colby's dad respects his son's identity but he doesn't like talking about it. He ignores everything about that aspect of his son's life. He doesn't even know about Colby's long-term boyfriend, Rusty. To get their relationship accepted by his dad, Colby hatches a plan. He tricks his dad into camping with Rusty under the pretense that Rusty is Colby's straight friend and future business partner. Rusty will leave no stone unturned to win his father-in-law's respect and acceptance.
9) WISH FOR TOMORROW
Director: Pierre-Nicolas Panasci
2015 | 90 min | English | Australia
Narrative Feature
Saturday May 30th 6.15pm Alliance Francaise
Sydney, Australia. Michael and James fall in love unbeknown to James' parents. The decision to reveal their relationship to their family is soon followed by a tragedy. James' family is torn apart while Michael must struggle to protect his relationship and survive beyond the shock. Inspired by true events, Wish For Tomorrow is a film that explores love, loss and the struggle of inequality.
10) ADVENTURES OF PRISCILLA, QUEEN OF THE DESERT
Director: Stephan Elliott
1994 | 104 min | English | Australia
Narrative Feature
Saturday May 30th 8.30pm Liberty Cinema
Two drag-queens Anthony aka Mitzi, and Adam aka Felicia, along with Bernadette a recently bereaved transsexual woman, are contracted to perform a show at a resort in Alice Springs, a resort town in the remote Australian desert. They head west from Sydney aboard their lavender bus, Priscilla. En route, it's discovered that the woman they are contracted to is Anthony's wife. Replete with foot tapping songs, flamboyant costumes, this film is one of the most iconic drag queen films ever.
11) BOY MEETS GIRL
Director: Eric Schaeffer
2014 | 95 min | English | USA
Narrative Feature
Sunday May 31st 2.30pm Liberty Cinema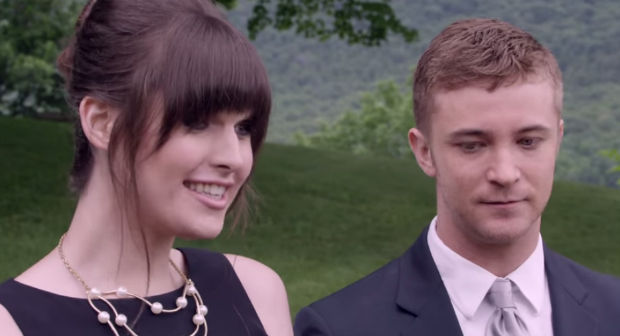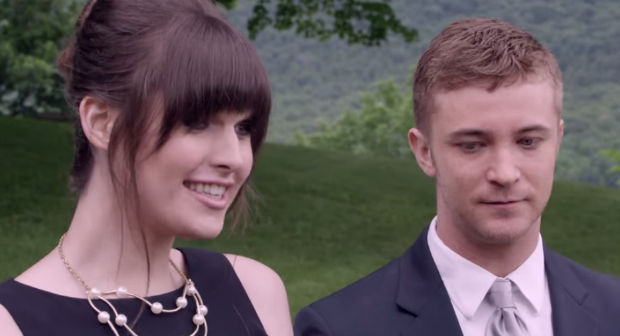 Ricky, a gorgeous transgender girl, has never dated. Her only real friend, straight-laced Robby, has been her trusty, totally platonic, confidant for over 15 years. Lamenting the lack of eligible bachelors, Ricky finds herself attracted to a girl she meets in the coffee shop where she works. Francesca is a beautiful young debutante waiting for her Marine fiancé to return from the war. Ricky and Francesca strike up a friendship, and maybe a little more, which forces Robby to face his true feelings for Ricky.
12) THE WAY HE LOOKS
Director: Daniel Ribeiro
2014 | 96 min | Portuguese with EST | Brazil
Narrative Feature
Sunday May 31st 9.15pm Liberty Cinema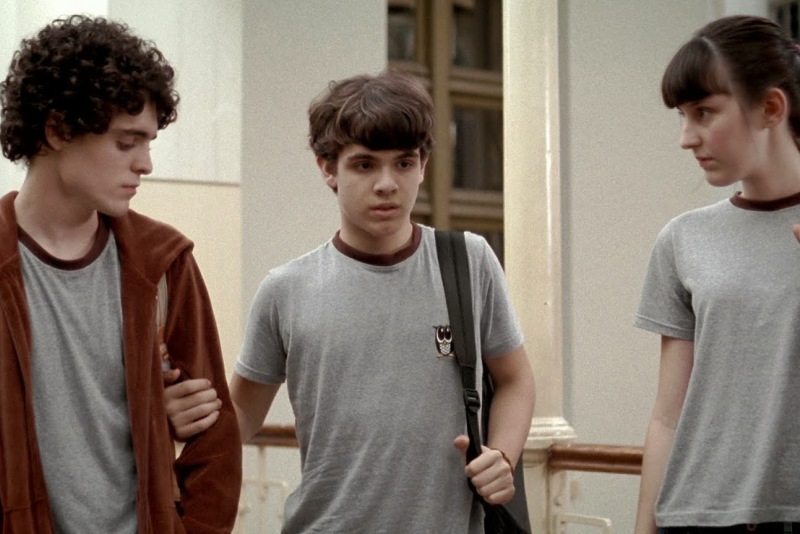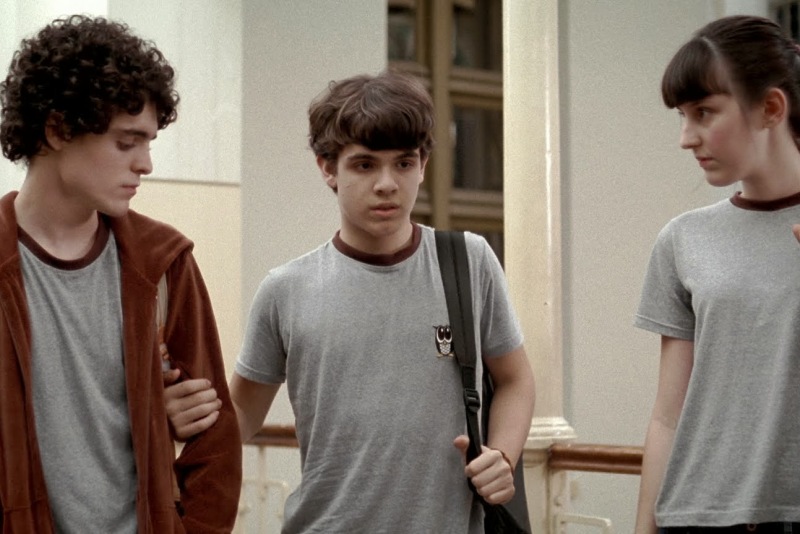 A coming of age drama about Leonardo, a blind young man feeling overprotected by all those around him. At home, his mother won't let him do things by himself, or even be alone. Outside, his best friend Giovana, leaves no room for him to stand up for himself before all the bullying. Seeing no way out, Leonardo considers going on an exchange program, hoping he could start fresh. Things take an unexpected turn when Gabriel, a new student arrives on campus, becoming friends with him and Giovana. Leonardo gravitates towards Gabriel, excited to be friends with someone who acts differently from everyone else.