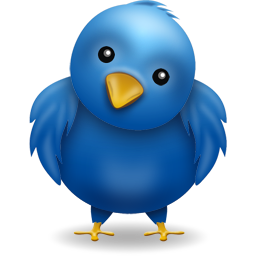 Agnivo Niyogi writes how various social media platforms were abuzz with activities on World AIDS Day
Until a few years ago, spreading awareness about AIDS was an uphill task for social workers and organizations. TV ads, columns in newspapers or road shows would be the only means to reach out to people and put the point of views across. But world has changed in the last three years. Social media has made information dissemination much easier; as well as boost the reach.
Twitter, which is the prime broadcasting site for users, was abuzz with World AIDS Day, #WorldAIDSday, #AIDSDay, HIV trending all day. Various NGOs, AIDS peer groups, users and doctors were busy all day spreading awareness about the disease, busting myths. Gaylaxy Magazine too did not lag behind and shared valuable information that could help people with AIDS in the long run.
And the microblogging site was not just sending out AIDS quotes, but some funny one liners and jokes that spread the message of safe sex through humor. MTV India started the #CAPSON campaign which soon caught up with the twitterati. AIDS Trivia quiz conducted by Gaylaxy too met with good reception from the followers. Every DP (display picture) had changed to the red ribbon, or else the red twibbon graced a sizable part of the user's pictures.
Here are some tweets which created rage among twitter users on 1 December:
@MTVIndia GET UR#CAPSONPEOPLE! RETWEET THIS TO SPREAD AWARENESS ABT USING CONDOMS AND TWEET IN ALL CAPS! #WORLDAIDSDAYhttp://pic.twitter.com/vXf6gvPo
@MTVIndia GET LAID! DON'T GET SCREWED!http://goo.gl/y8xHv#CAPSON#WORLDAIDSDAY
@TheEllenShowToday is#WorldAIDSDay. If we all work together, we could be at the beginning of the #endofAIDS.
@joinREDToday's#WorldAIDSDay. Let's fight for #endofAIDS. Add your voice to2015quilt.com. Make a pledge.
@WHOnewsWith antiretroviral drugs, patients can control HIV virus & enjoy healthy, productive livesbit.ly/s57xCg#WorldAIDSDay
@UNFighting #AIDS for 30 years.@WorldBankphoto timeline:bit.ly/rNk1sU#WorldAIDSDay #WAD2011
@HuffingtonPostVolunteers bring 4,000 meals a day to people living with HIV/AIDS#WorldAIDSDayhuff.to/uQpeU1
@Aagan86AIDS does not spread by touching, sharing food, space or clothes! HIV needs fluid medium for transmission.#AIDSday
@TimMarbun: 1Dec. World AIDS Day. Hate the virus, not the people. They need your support. More than u think they do.#AIDSday
@mr216On World AIDS Day, Obama Declares 'We are Going To Win This Fight'goo.gl/fb/hl3Dq#worldaidsday#aidsday
@GaylaxyMagazine40 million people are currently living with HIV infection, and an estimated 25 million have died from this disease#AIDStrivia #WorldAIDSday
@hiyer: Aids no joke, wrap before you poke #worldaidsday #useacondom
@Vjuneesh:Don't be a Dick Head. Cover your Dick Head. #UseCondom