Blued, a Gay dating and social networking app organized a film festival on 8th June in Delhi which screened short movies from independent filmmakers on LGBTQ topics that had been invited over the app.
Blued Queer Flicks (BQF) was put together with the aim to promote LGBTQ community and encourage their talent. A total of 60 movies had come in for the contest, and only 10 were shortlisted as finalists. The selected top 10 short movies were open to watch on Blued app, where users could vote for their favourite movie and on the basis of audience votes, top 5 movies were screened at the event held at Russian Centre of Science and Culture, Delhi. The day long event also had dance performance, a play and a panel discussion around representation of LGBTQIA in Art and Cinema. The shortlisted movies addressed issues like Gay Love, Trans Struggles, Societal Stigma, GBTQ (Gay, Bisexual, Transgender & Queer) issues, Faith in Love, Acceptance and Awareness and Dreams & Desire.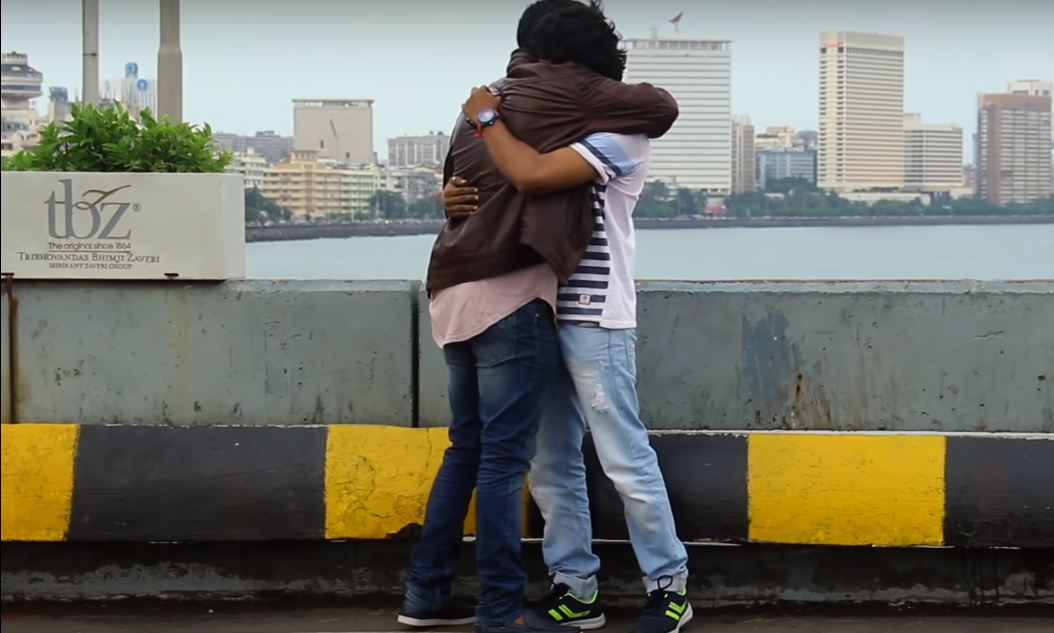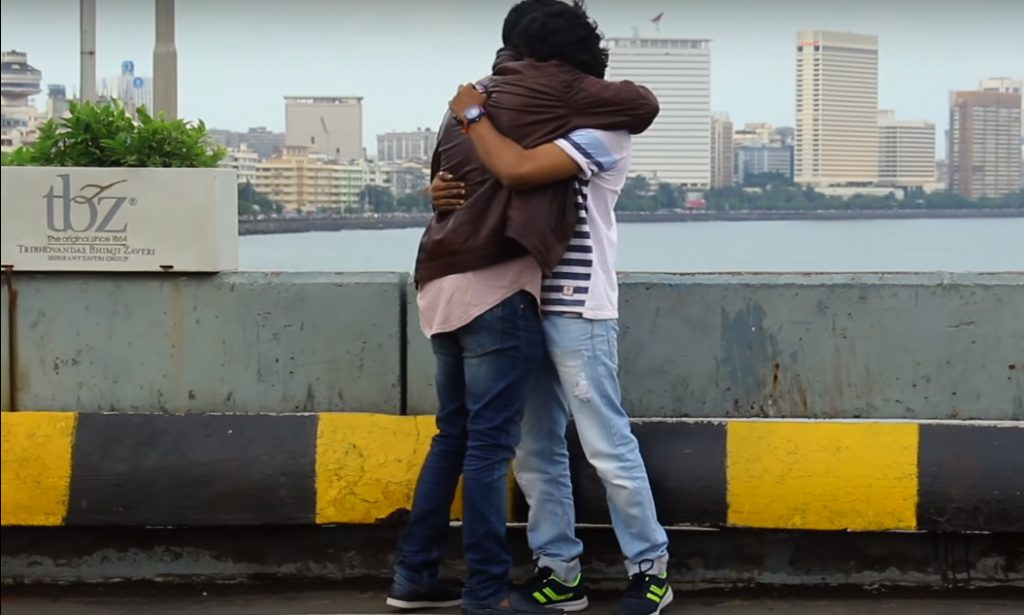 The 5 movies that were screened were: Outcast by Birth, a movie directed by Shruti Kulkarni that attempts to showcase the current scenario of LGBT in urban India and the social problems faced by the many Indians who consider themselves LGBT by birth; Khwaaish, directed by Sumit Pawar that shows a glimpse of the life of a young middle aged guy's desire to find a same- sex companion; The Holy Mother, directed by Pravin Vinzz that showcased the suffering of a trans women to become a mother; The Mirror, directed by Yadvendra Singh that explores the struggles of transgender community in terms of self-acceptance and pride; and; Inaayat, directed by Navin Tokas that explores the queerness of Mr. Himadri Roy and his relationship with his mother.
The event began with lighting of lamp by Anjali Gopalan, Founder and Executive Director of The Naz Foundation. She said, "I'm honoured to be here today. This battle has just started and we need to touch upon more people within the communities when it comes to discrimination and right to live freely. The representation of the LGBTQI community has always been shown in poor light, the times are changing and the society needs to change for greater good"
Speaking at the event, Yujun, Country Manager – India, Blued, said, "It's exhilarating to see so many voices coming together for one common goal, representation of LGBTQI, to make BQF a success. I'm hoping, next year when we do open BQF contest again, the community will be ready to make bold statements. It's at times like this, we, Blued, as an organisation takes great pride in bringing the community together."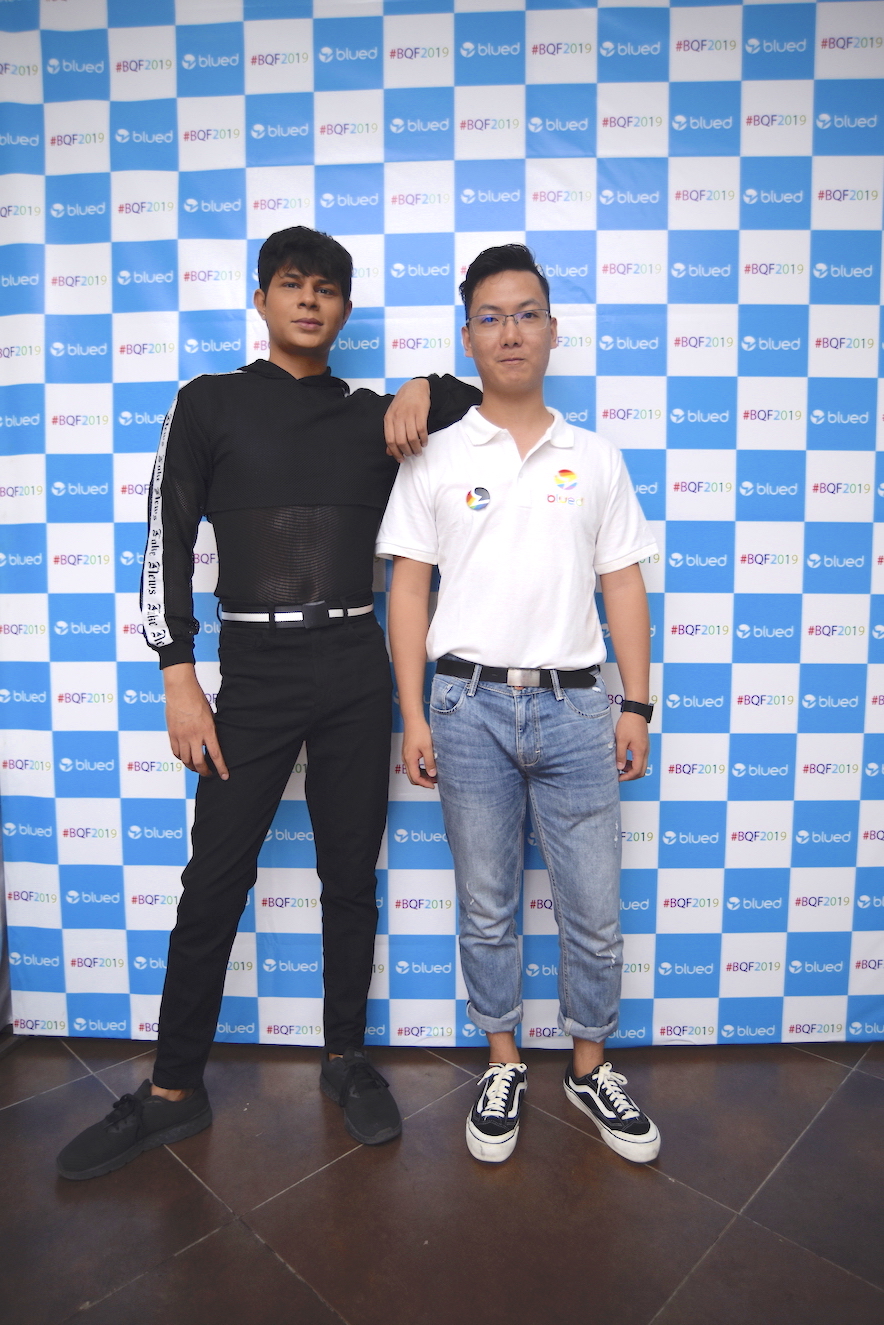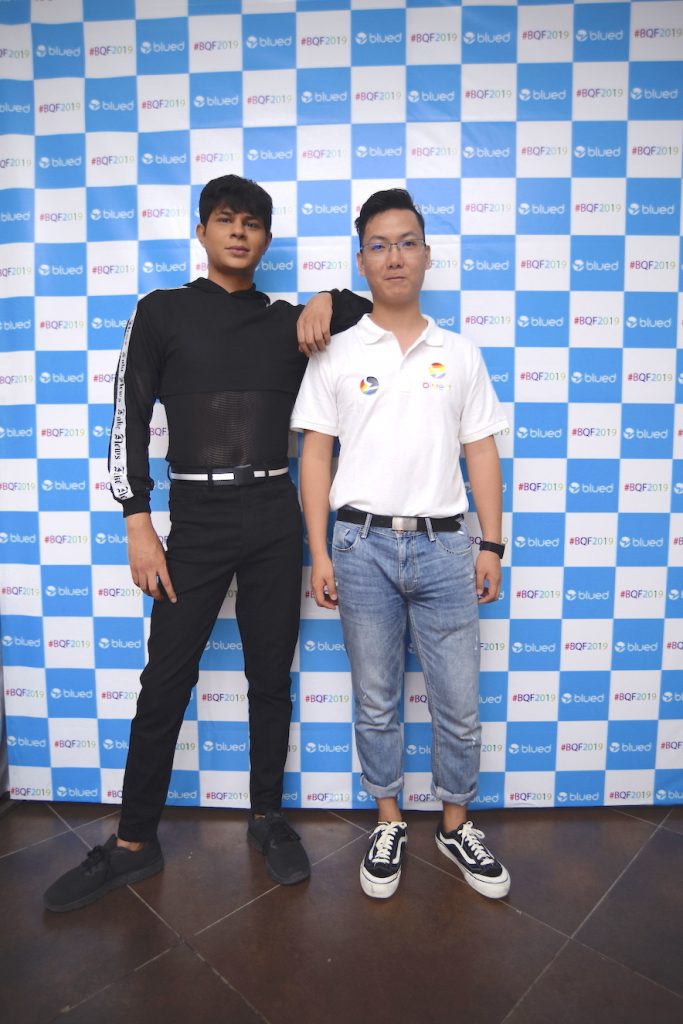 BQF also hosted a discussion on 'LGBTQI Representation in Arts & Cinema' with Sylvestar Merchant of Lakshya Trust; Gautam Yadav of Youth Lead; Himadri Roy from IGNOU; Rudrani Chettri, Managing Director of MitrTrust; Firoz Khan from India HIV/AIDS Alliance; and Advaita Kala, a columnist at Dhaka Tribune and Yahoo; as panellists.
At the end of the event Outcast By Birth, Khwaaish and The Holy Mother were announced as the winners of Blued Queer Films Festival and The Mirror and Inaayat were declared as runners up.