The literary crowd in Bangalore bore witness to the release of the much coveted book by Nemat Sadat at Champaca Books, on 11th October. Coincidentally or purpose ridden, the release was decided to be held on the same day as National Coming Out Day.
News about this piece of writing on queer lives in the political mayhem of Afghanistan was quite a common talk amongst the queer community with an interest for books since early August.
In times where sex, sexuality and gender are seen from extremely bigoted points of view even in the most progressive parts of the world, it is crucial for books like 'The Carpet Weaver' to be written, discussed and narrated around the world. Nemat's book release was a well organised and orchestrated event which saw a panel with Nemat and a few activists discussing a myriad of conversations relevant to the day.
The evening began on a humourous note of the moderator asking if there was a reason why all of the panelists for the day were into arts and books; if being queer means that you're innately artsy? To which Rohini wittily replied that the probable reason for all of the panelists being into arts and/or literature could be because it was probably a book release.
The evening proceeded with Nemat first reading out a bit of his life story and then three coming out scenes from his book.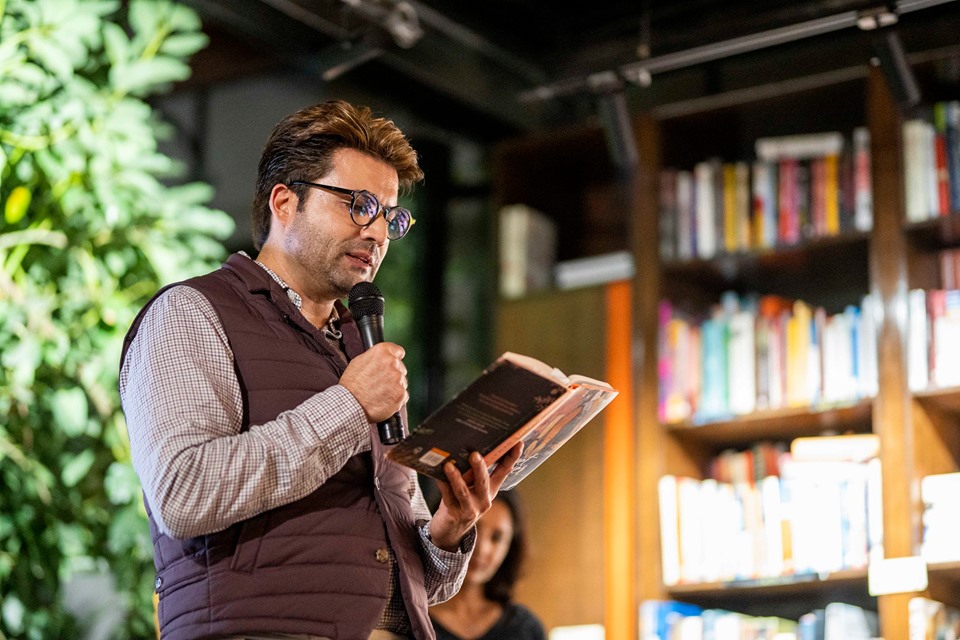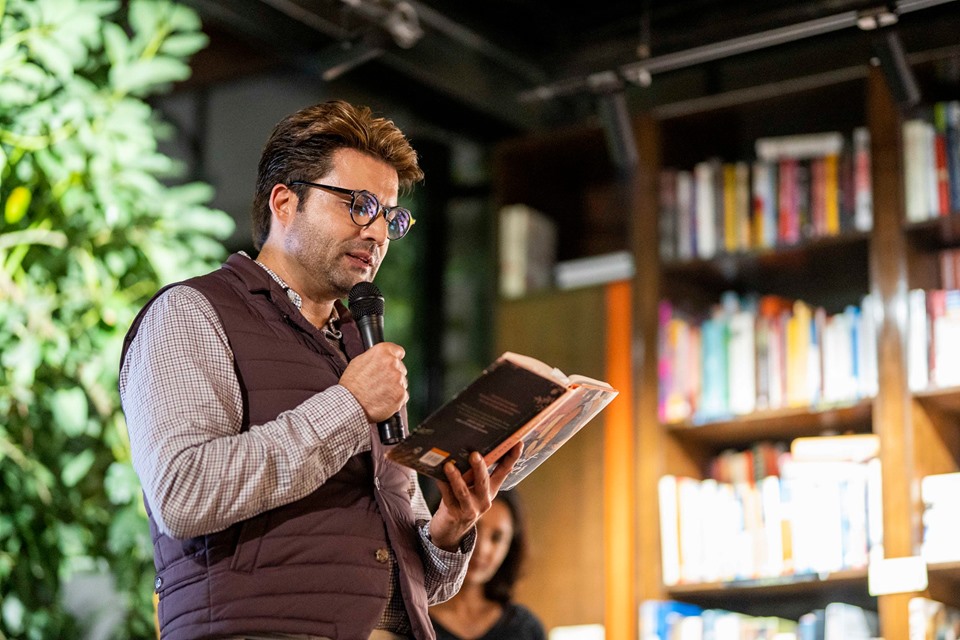 Rohini, Sumitra and Rōhan began a discussion on this misnomer that coming out is a necessary part of life. They iterated and reiterated through the panel that while coming out is a crucial and important step in a person's life, it's ridiculous to state that it is a necessity. Mostly because a person's social and personal fabric is visible and understood only by them. Rohini also spoke of how the book needs to be printed in paperback so that it becomes more accessible and pocket friendly.
The discussion then elevated to the crucial role which arts have to play in activism. It was duly pointed out how arts has the biggest role to play in a community where many come from different forms of oppression and intersectional identities.
The prime reference was how Freedom Bégum, a theatre about queer spaces in Bangalore, managed to touch many hearts and convey messages across multiple layers of the society which academic papers and journals seldom do. Rōhan pointed out how arts is crucial in every single node of activism. From sloganeering to penning down songs of revolution, arts play a major role.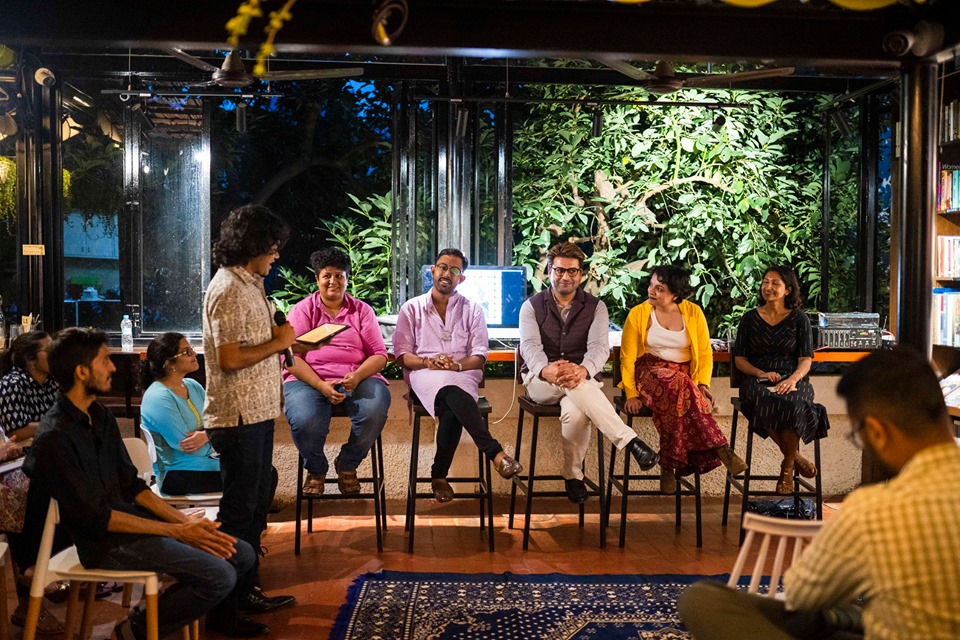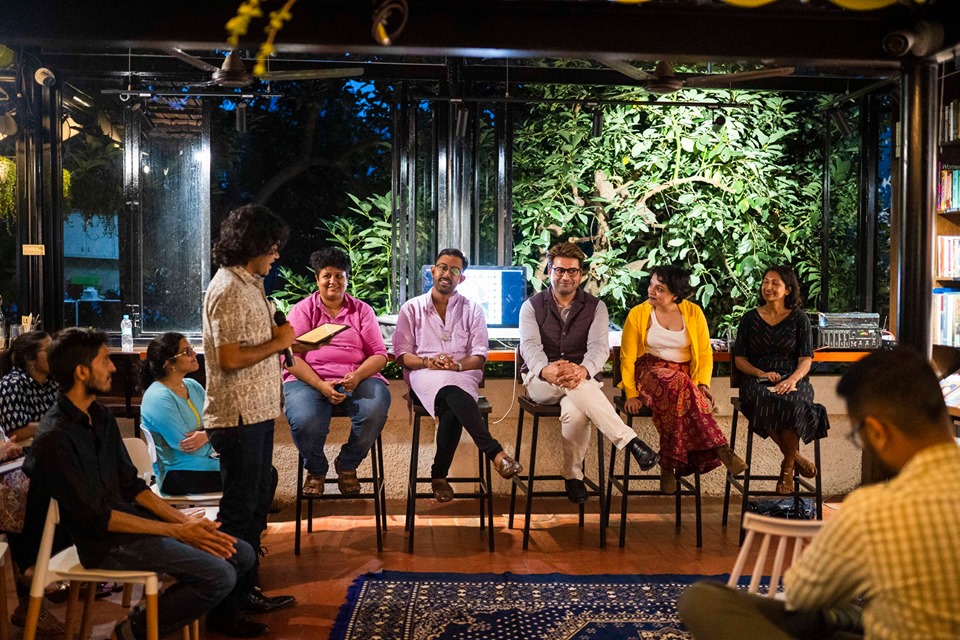 Nemat also spoke of the identities of the characters in his book and the political interweb they were pushing against.
The third wave of questions was a serene talk by Nemat on what it really is to be non-white queer Muslim in a white, islamophobic society. It was very relatable in an Indian context of how brahminism manages to steal the stage from queer people to twist and re-represent their stratification. And when you think about it, the colourist nature of the Indian society is on par with racist norms.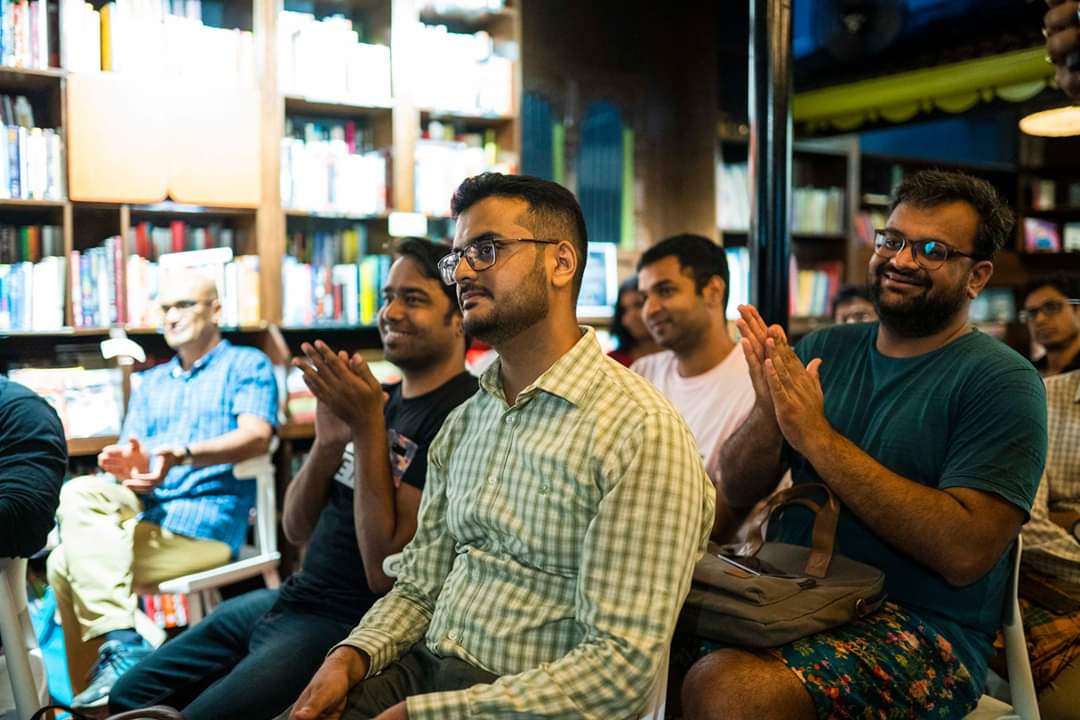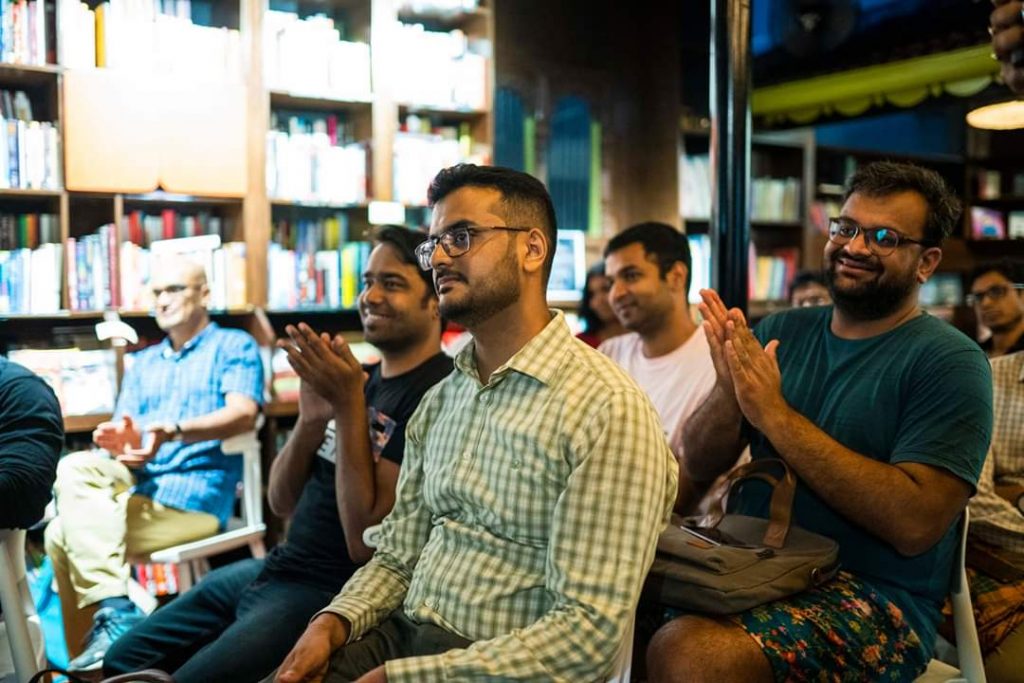 The question answer segment was pretty interactive. Notable people from the crowd, like Vasudhendra the author of 'Mohanaswami' and Ram from the pride circle took turns in quizzing the author on different subjects like, 'What sort of literature do the Afghans read?', and, 'How far has the book reached in Afghanistan?' To all of which, Nemat gracefully replied and spoke of how he was the 'first' openly gay writer and activist from Afghanistan. Though it was met with disagreement from the panelists and others, Nemat's courage to take initiatives was appreciated. The evening later ended with a raffle, the winners of which were given T-shirts; and the signing of books.
In a country where even talking about homosexuality will get you killed, the conversation on books like Nemat's must continue to do the walks and slowly chip away at the archaic socio-political heteronormativity of the society. Because silence never solves riddles and problems. It's the earnest yearning for a solution that tears into the firmest roots of oppression.