RAQS and Aaghaz Foundation organized Chetan Dattar's play reading of "Ek Madhav Baug", produced by Alternate Initiative associated with Humsafar Trust of Mumbai, in Govind Ballabh Pant Social Science Institute, Jhunsi.
Viewers were moved by the performance of critically acclaimed actress Mona Ambegaonkar. The play explored the tensed relationship of a mother coming to terms with her son's homosexuality. The audience were bound by an hour of mesmerizing performance and asked engaging questions regarding homosexuality to which Mona and Tinesh replied accordingly.
People from all walks of life including veteran theatre artists, journalists, lawyers, doctors, social activists, students, professors and others attended the event.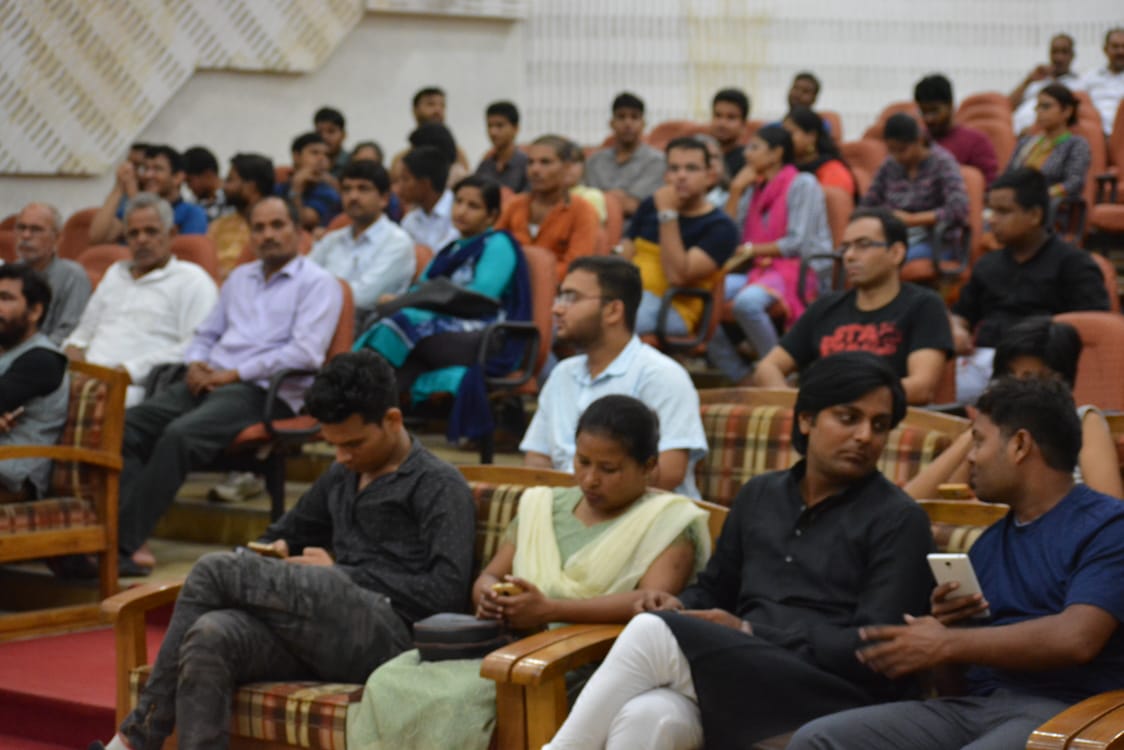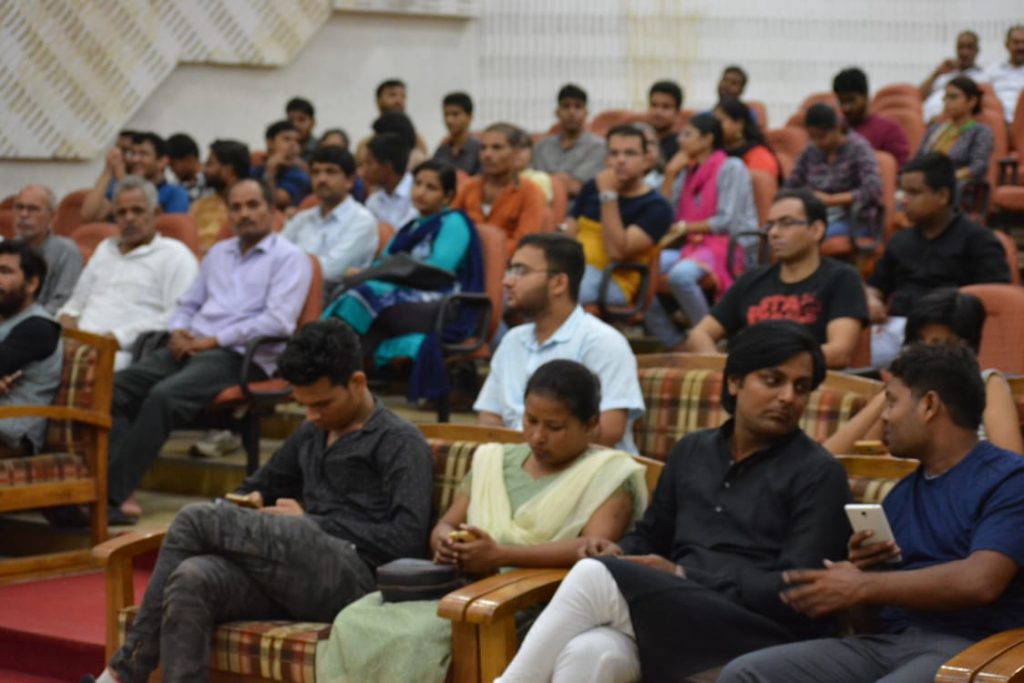 The event was hosted by Toshi Shankar of RAQS and Tinesh of Humsafar Trust, and coordinated by RAQS volunteers Pratik and Dharmesh. Aaghaz Foundation's secretary Sudipa Mitra thanked the audience after the event. The play was attended by Allahabad High Court Bar Association's Executive Committee member Uttam Kumar Bannerjee, GBPSSI's director Badri Narayan, Ex-HoD Anthropology Department of Allahabad University A. R. N. Srivastav, Sudip, Rajneesh, Vikas, Anee, Padma and others were present for the event.