Drag shows, although not a new phenomenon in India, have quietly emerged as the centrepiece of urban queer culture in India. After the decriminalization of Section 377, many new queer performers have emerged and more venues and nightclubs have opened up for drag shows. All of this came to an abrupt halt, when India enforced one of the most stringent lockdowns in the world to cope with the COVID-19 pandemic. Although the lockdown is expected to be a temporary measure, the coronavirus pandemic may have a long lasting impact on the future of the drag scene in India.
Loss of Livelihood
Even before the lockdown was imposed, many states prohibited the operation of night clubs and organization of big events, as India reported positive cases of COVID-19. Many performers who depend solely on drag shows to earn a living lost their only source of income. In particular, the trans community has been the worst affected by the lockdown. Naavya, a well-known trans performer from Mumbai, highlights that trans women generally depend on either sex-work or dance shows to earn a livelihood. Both of these have now stopped. Although food and ration are sometimes donated by NGOs and other organizations, there are other essential expenses including rent. Naavya points out that few days back, an HIV positive trans woman committed suicide out of sheer helplessness. Without much help from the government, it's difficult to imagine how the trans community will survive the long drawn pandemic.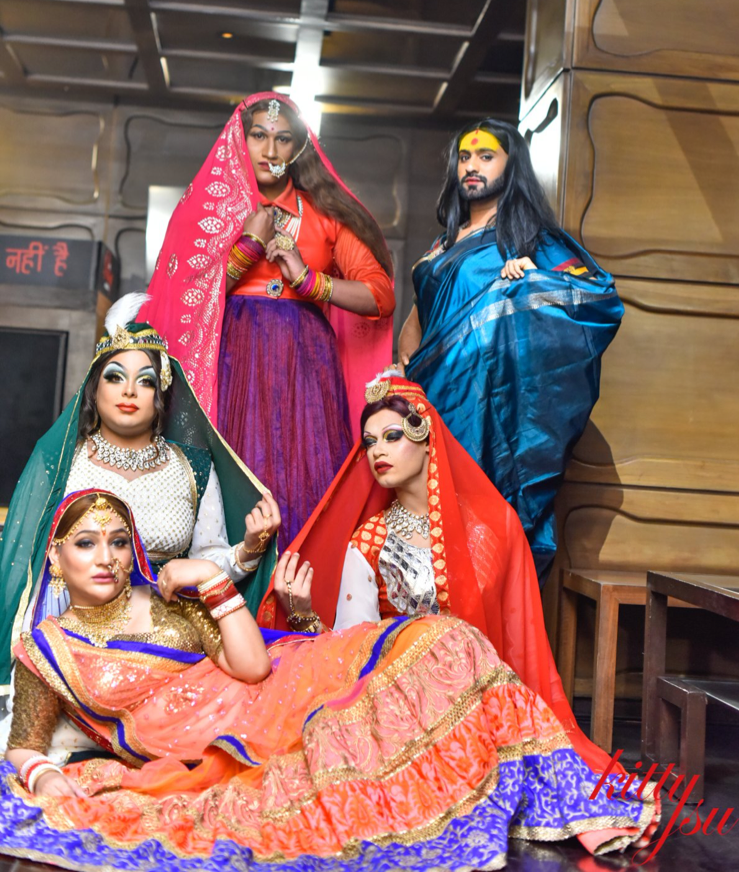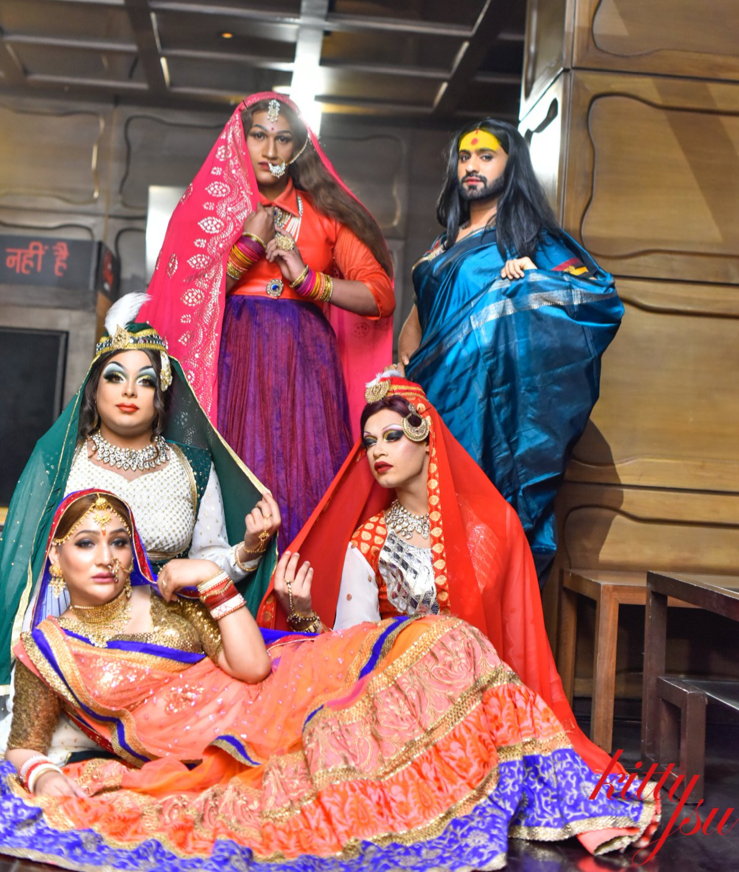 Digital Drag
In the absence of clubs and events, online drag shows on social media platforms have emerged as an alternative. Such shows have allowed queer performers to continue to share their art and also to connect with community members. Many queer performers are contributing to the online platforms to stay motivated, and to manage the stress and anxiety from the pandemic. However, the digital medium has its own limitations. To begin with, it does not help the queens financially. While there is a strong culture of giving cash tips to the queens in the West, in India this is predominantly absent in both live and online shows. Maya the drag queen, the Bangalore based drag performer and artist manager, highlights that it's difficult for Indian drag performers to depend on online content because it often does not lead to any income. "Despite performing for six years, I am still approached to do free collaborations. Yes, the economy is down but I give out an energy when I perform or collaborate and I need something in return." As Naavya says, "I do online shows to keep up my spirits, but motivation se pet nahin bharta".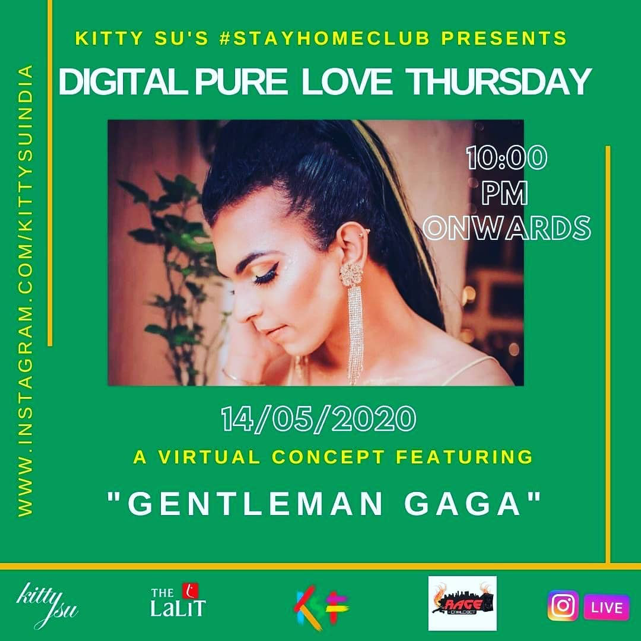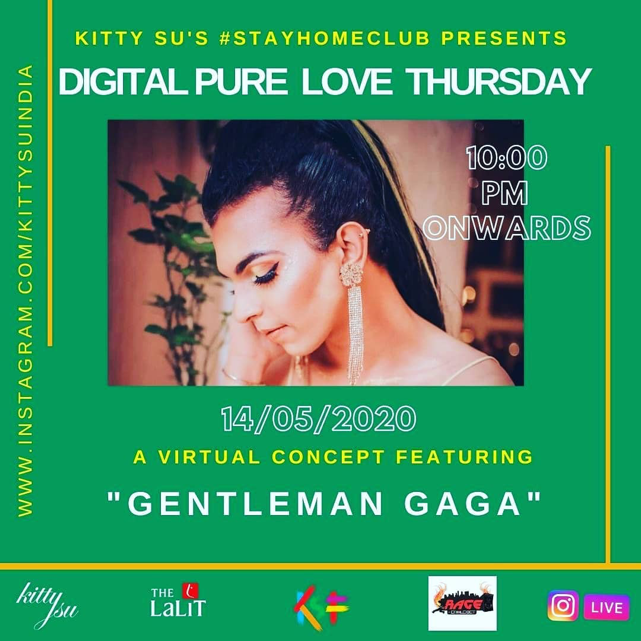 Online drag shows also fail to capture the essence of what drag shows represent. Betta Naan Stop, the resident drag queen of Kitty Su (Delhi), says that "During a live performance, we are surrounded by people, including friends, fans, other queens, patrons, and others. It's a lively atmosphere. Everyone is having fun and drinking, and there is a different vibe which is difficult to recreate online".
Back to the closet
The lockdown has also greatly impacted the mental health of queer performers as many of them have been forced to go back to live with their families where they are not out or open. Maya pertinently highlights that "queer performances are possible because of safe spaces. Anything beyond that, including online, is a struggle". While governments expect people to #StayHome, traditional homes are often not safe spaces for queer individuals. It's understandable that many queer performers are finding it difficult to continue their art form.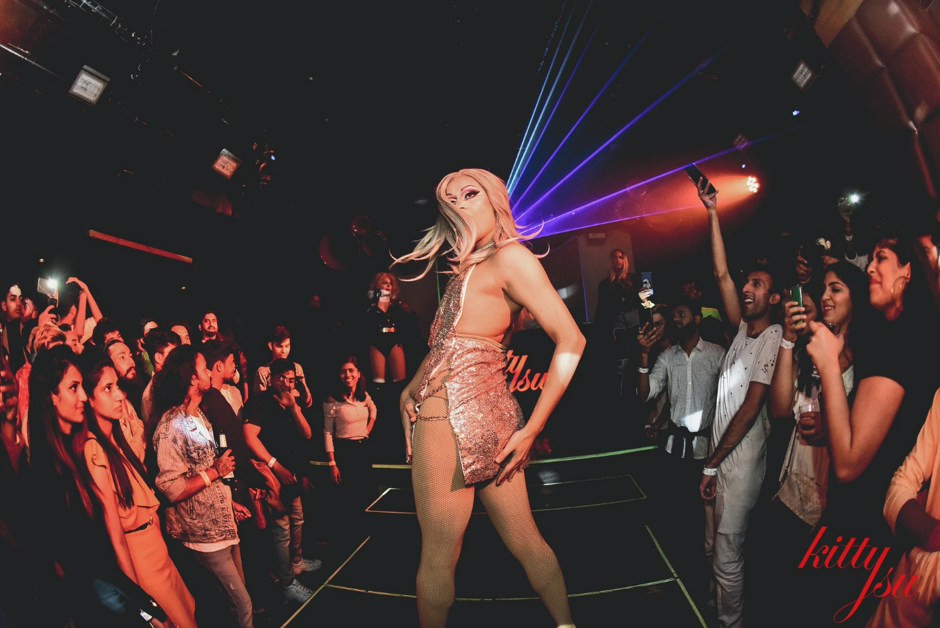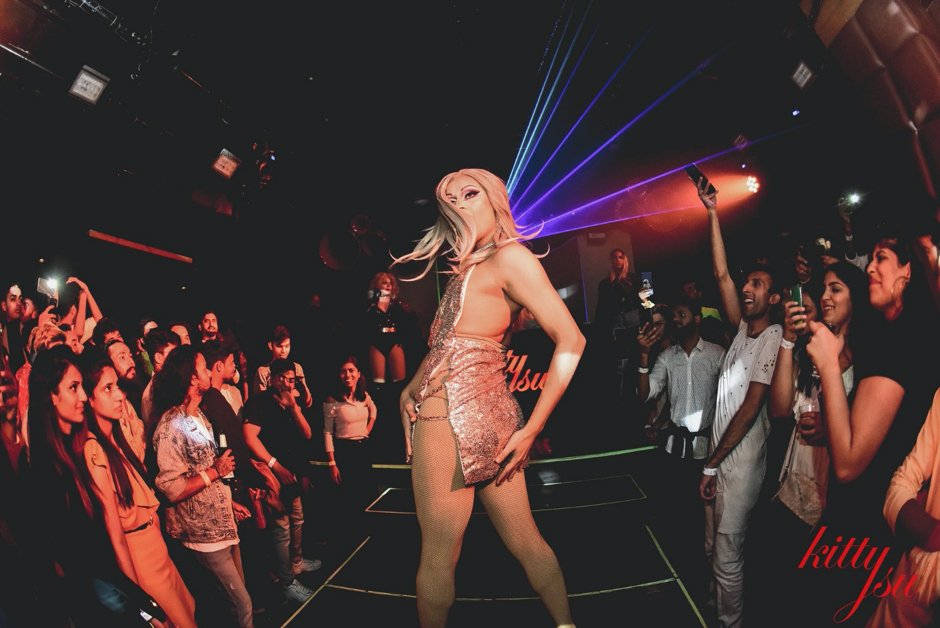 What lies ahead?
With the global Pride season approaching, the future of drag shows in India seems uncertain. Even as the lockdown is being eased, clubs and theatres are expected to be the last to reopen. This is to ensure the safety of performers and audiences. Betta says that getting back to normal is going to be extra difficult for performers, as any live event would require a gathering of people. Naavya, emphasizes, "We are in a panic mode about how to survive each day. Even with the most positive assessment, shows may only begin in November-December. What will we do till then? The trans community is gradually losing hope." But the artform of drag has survived as a symbol of resistance and means of survival, and hopefully it will outlive the pandemic.
Latest posts by Ayushmaan
(see all)