In written replies to MPs in Rajya Sabha, the Indian government has said that there is no proposal to either legalise same-sex marriages in the country, or amend the Sexual Harassment at the Workplace (Prevention, Prohibition and Redressal) Act, 2013 to include LGBTQ people under its ambit.
TMC MP Derek O Brien had asked the NDA Govt whether it was possible for same-sex couples to register their marriage as per Indian laws, and if not, whether the Govt has any plans to take steps to encourage marriage inclusivity and equality for same-sex couples. The question was addressed to Ministry of Law and Justice, and Shri Ravi Shankar Prasad replied in the negative to these questions. The minister replied with a "No" to the first question by MP Brien on whether same-sex marriages were possible under current laws. For the second question, he answered, "Presently, there is no proposal to legalise same sex marriage in the country."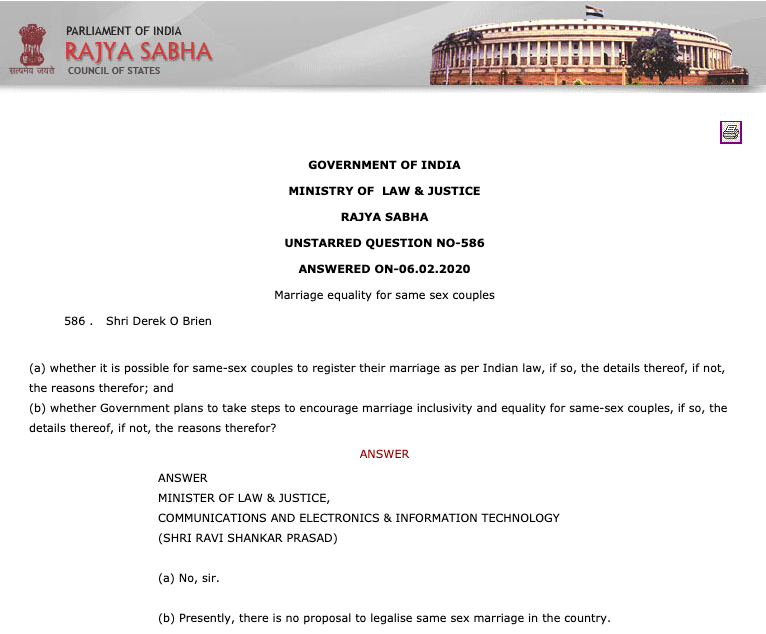 Another question was asked by MP Vandana Chavan to the Ministry of Women and Child Development pertaining to inclusion of LGBTQ people in the Sexual Harassment at the Workplace. To this, Smt Smriti Irani replied, "At present, no proposal for amendment of this Act to include members of LGBTQ Community within its ambit is under consideration."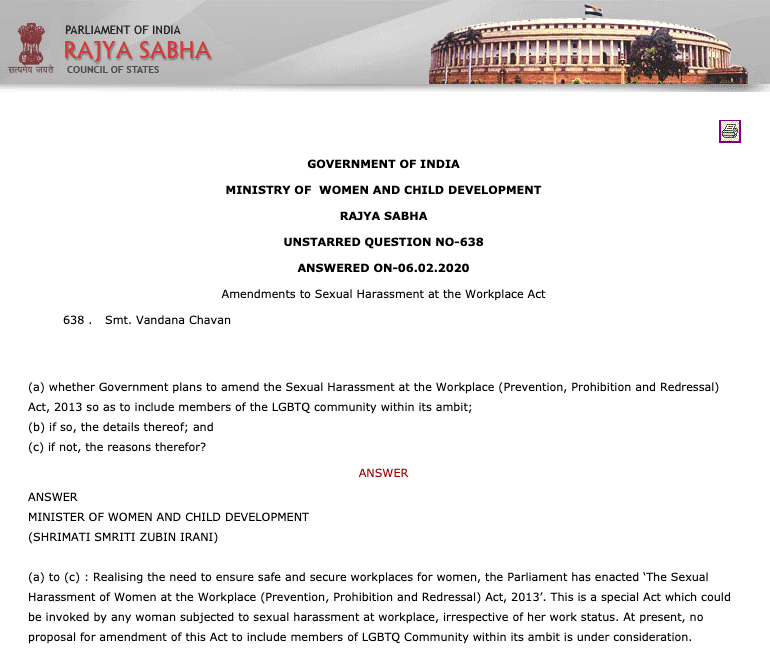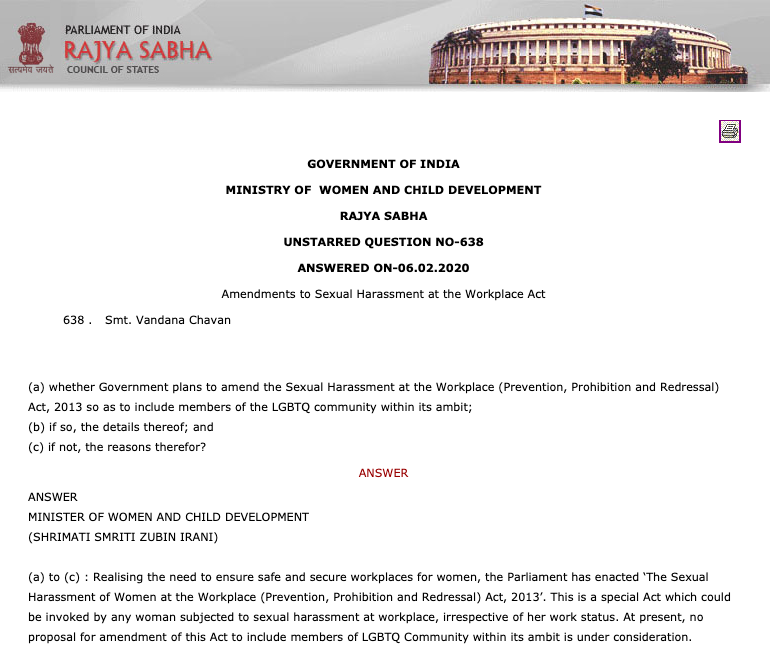 The Supreme Court of India had decriminalised homosexuality and read down Section 377 in September 2018. Recently, a gay couple from Kerala filed a petition in the Kerala High Court that the Special Marriage Act should recognise same-sex marriages.

Latest posts by Sukhdeep Singh
(see all)