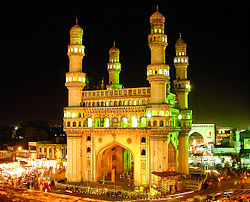 Hyderabad: Come October and Hyderabad is set to host an art exhibition on pluralities of gender and sexuality. Titled 'Exclusively Inclusive' the show is an initiative of the group Wajood LGBT Society and will be hosted at the Anveshi Research Center for Women's Studies from October 5th to 11th.
The exhibition will reflect the spirit of Wajood, which is all about inclusiveness and thus not all of the artists included in this show identify themselves as queer. Rather, most of the artworks in the show will reflect the fluidity of gender and sexuality. "That is the most important point this show attempts to make. There are no fixed identities. We have to appreciate and celebrate differences. Only then will we be able to achieve our full potential as a society," a note posted on Facebook said.
The show will try to showcase a spectrum of fluid identities. So, there is an artist coule comprising of Elizabeth Stephens and Annie Sprinkle from the USA who call themselves "Ecosexuals." To put it simply, they take the earth as their lover and through a series of performances they get married to its natural resources such as trees, snow, sky and mountains. Also participating will be artists such as Jehangir Jani and Waswo X Waswo, both from India, who question through their works the assumption that there are only two natural genders, the male and the female.
Also on display will be the art of Qasim Riza Shaheen of UK, which is a series of beautiful performances where multiple personalities speak out of the photographed subject. Gender, sexuality as well as identity are in his work curiously twisted to create mystifying self-portraits. In his photographs and performances, the personalities of the people he has known overlap with his own: a comment that our lives and identities are inter-related.
The show also includes two Indian women artists who do not identify themselves as queer, yet admit to queerness in their artworks. Mithu Sen mockingly turns the conventions of feminine beauty on their head by depicting herself as comical, devilish and as gender-queer. Manjari Chakravarti, on her part, uses art as an escape into the forbidden world of erotica. Her work is a soliloquy of hush-hush sex words discussed between women in mofussil towns behind closed doors.