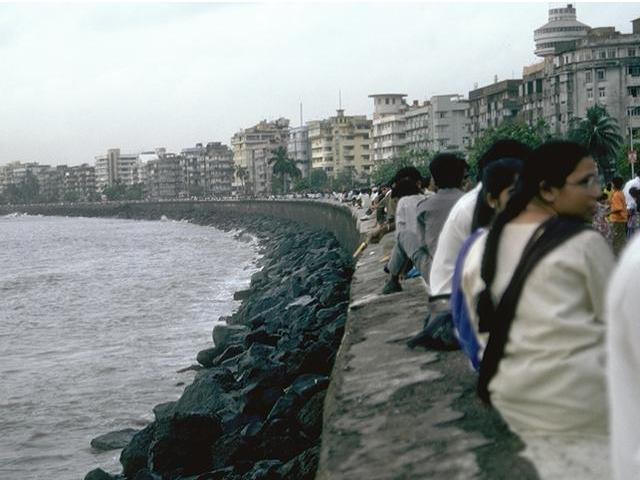 Mumbai: As part of the pride week celebrations currently going on in Mumbai preceding the actual gay pride march in the city on 28th Jan, Mumbai today witnessed India's first gay flash mob, which also happens to be Asia's first gay flash mob. It was a pleasant surprise for many present at Marine Drive when a little after 6pm, more than 50 people started dancing to a medley of carefully selected Bollywood songs 'Character Dheela', 'Sadda Haq' and 'Maa Da Ladla'.
Preparations for the first gay flash mob of Asia had been going around for a month with the participants practicing for it every weekend. Dev Kakkad, who is credited with choreographing Mumbai's now famous flash mob at Chatrapati Shivaji Terminus railway station, also choreographed India's first gay flash mob. However, publicity in the media about the flash mob beforehand meant that public at Marine Drive already had an inkling about it, thus taking away the surprise element of a flash mob. "It was an amazing experience to be a part of it," an ecstatic Souvik Ghosh, who happened to be the only non-Mumbai person to be part of the mob, said. "It was a huge success except for the fact that the ambience of a flash mob was a little disappointing because people had already got a hint of it. But we could still pull it like a flash mob," he added.
Gay flash mobs have emerged as a major source of protest in the west, where many political leaders who aired their homophobia were often confronted with flash mobs by LGBTs. Although flash mobs started in 2003 and have since been organized in various cities across the world, the phenomenon has only recently caught up with India when Mumbai yet again led other Indian cities and a successful flash mob was organized in the busy CST railway station. Given the comments by the Health Minister of India against homosexuality and the recent harassment of people attending the QAM (Queer Azadi March) pride fund-raiser party in Mumbai, the flash mob with its choice of songs made the perfect statement. With its grand success, all eyes would now be on the Queer Azadi March on 28th Jan.