The Independent Film Festival of Chennai (IFFC), 2019 organized by Tamizh Studio, opened on the eve of February 8 and came to its close on February 10. This year, IFFC introduced a focused queer track titled Queer Lens which was curated by Queer Chennai Chronicles founder Moulee. Queer Lens was half-a-day event on the second day of IFFC 2019.
Though Queer film festivals have been happening in Chennai, they have been intra-community events, organised by queer people, for queer people and allies. Thus, an independent film festival making a dedicated slot for screening queer films is a significant move. In a mainstream film festival with a large audience of young people and aspiring film makers involved in the film industry, a queer specific track opens up the world of queer films and the realities of queer lives to them.
The Queer Lens track opened with an introductory note by Moulee which touched upon the importance of visibility of queer films, followed by the screening of the curated films. The selection included two short films Happy Birthday Marsha, and Sisak, a documentary titled Zara Nazar Utha Ke Dheko, and the Cannes premiere Kenyan feature film Rafiki.
The movie screening was followed by an hour-long panel discussion on "Tamil Cinema and Queer Representation", which dealt with the current under-represented portrayal of women and queer people in Tamil cinema, the way it ought to change for the better, and the need for film industry to become a safe and inclusive workspace.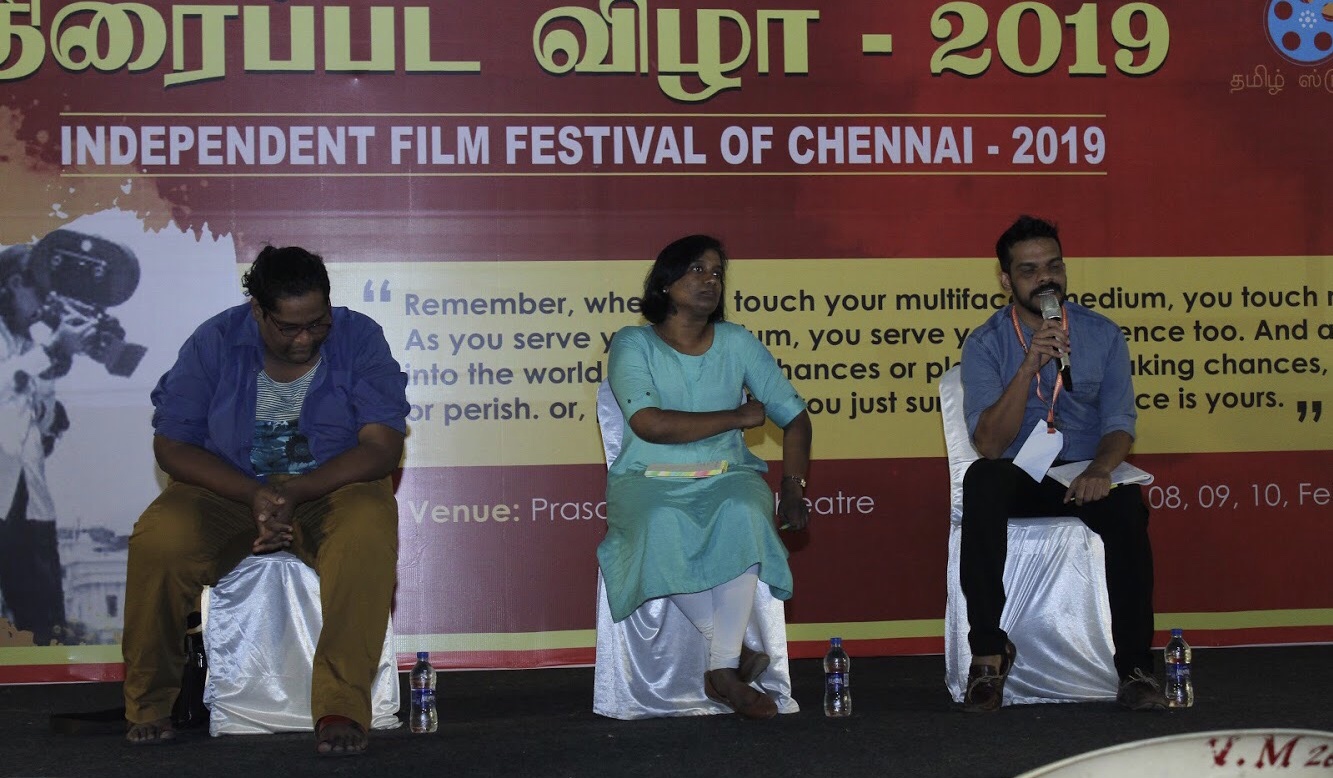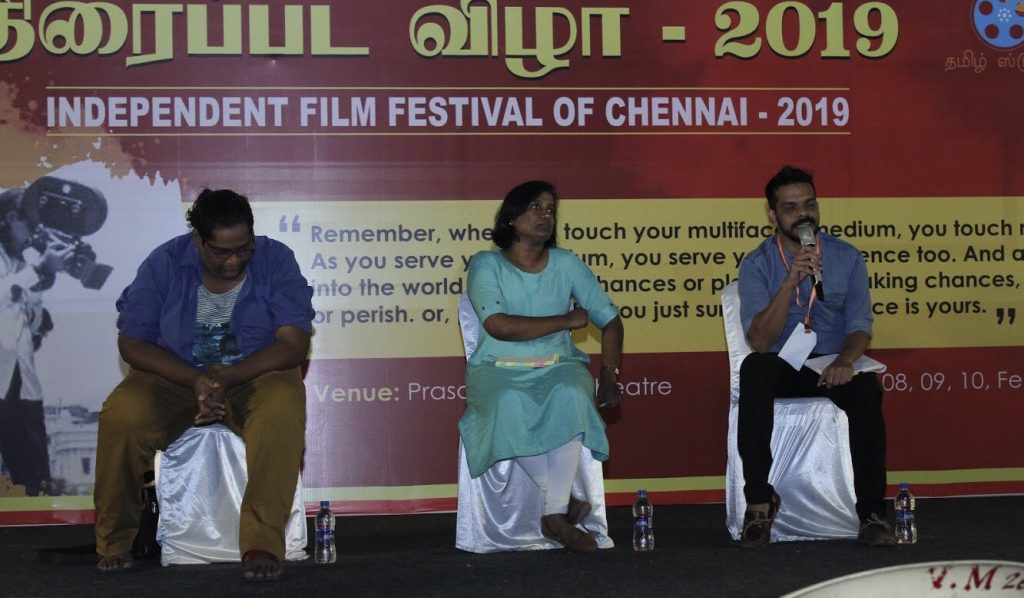 Silver screen news editor Nadika expressed her cautious hope about the slowly growing healthy representation of trans women in Tamil Cinema and rued about the lack of understanding about trans men which needs to change.
Filmmaker and journalist Priyadharshini posited that the current landscape of Tamil films which is significantly devoid of women in decisive positions off-screen, could only be changed by women having space to tell and make their own stories.
Writer and poet Gireesh registered his strongest condemnations at the use of gay men as tropes in Tamil movies for providing 'twists' to the story, and eliciting shock value from the audience.
The question and answer session following the discussion was kept brief due to time constraints and brought the Queer Lens event to a close.
When asked about the importance of organising such events and his experience in working with IFFC 2019, Moulee said: "Queer Lens was an appreciable initiative to focus on queer films for a general audience." He lauded Tamizh Studio for taking this healthy step towards the effort for visibility and inclusion.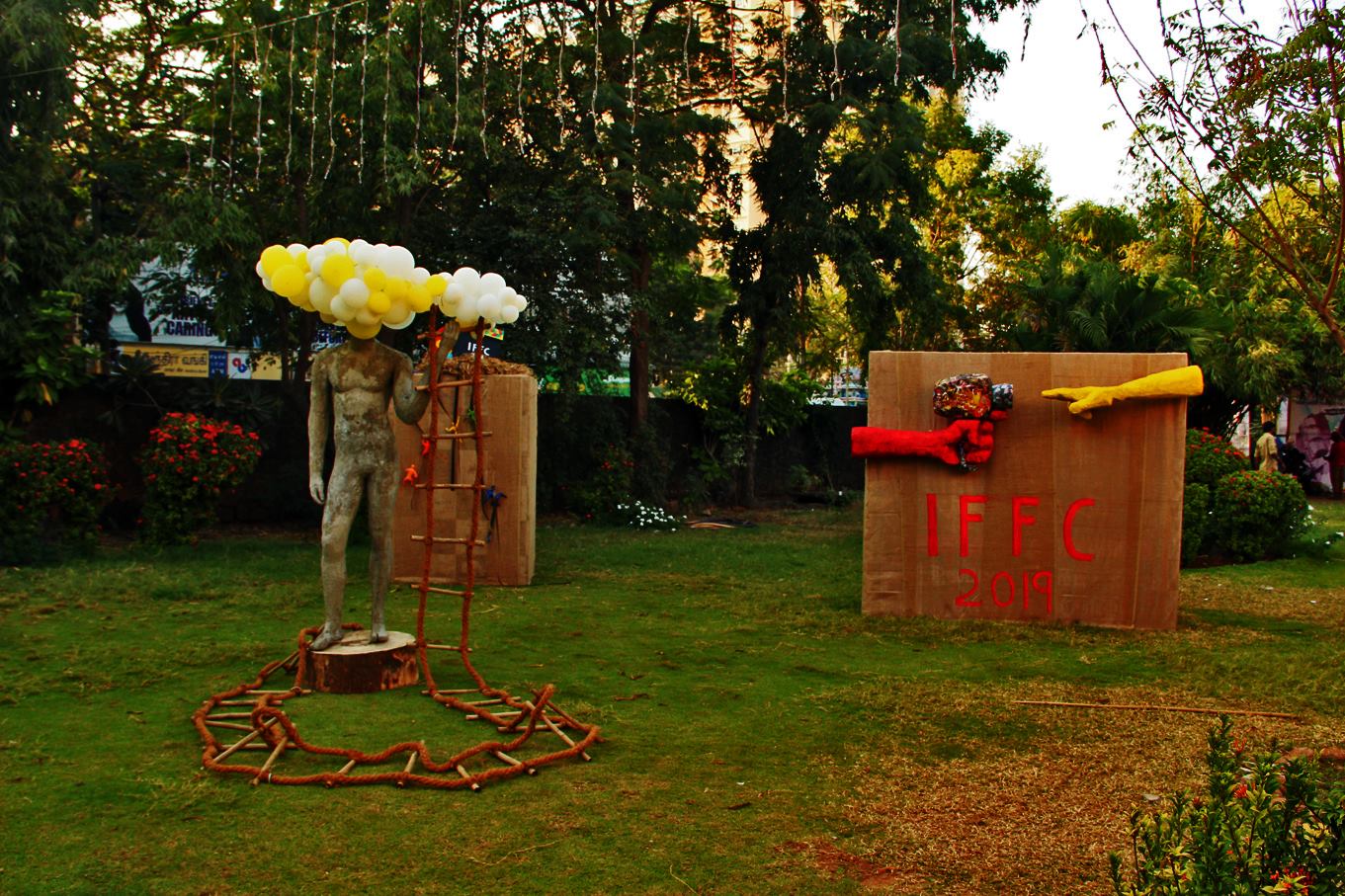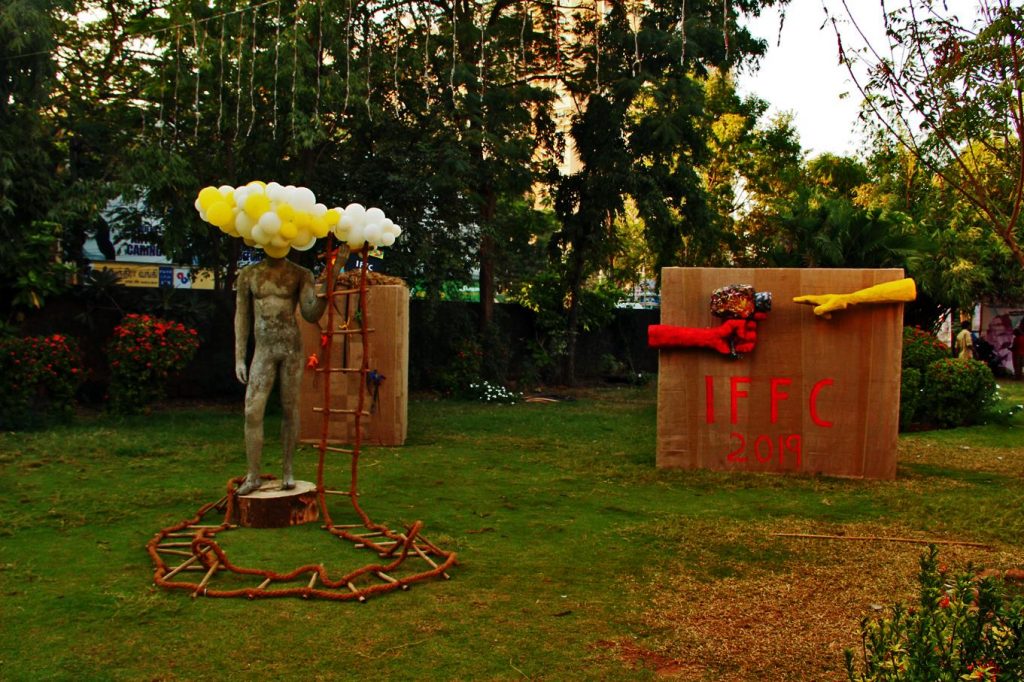 Moulee appreciated being given the full reins for deciding the format and time of the event and its presentation. He mentioned about anxieties of anticipating homophobia and transphobia from the audience, while conceptualising and conducting such an event with an open diverse audience. He expressed hope that mainstream spaces like Tamizh Studio showcasing such queer tracks would inspire similar changes in other such spaces.
Arun from Tamizh Studio, the organiser of Independent Film Festival of Chennai said, "It has been our aim to be as inclusive and diverse as possible. As a movement that promotes independent cinema, our aim is to bring marginalised voices that challenges the 'dominant' narratives. Tamizh Studio dedicated its November and December 2017 editions of the film magazine Padachurul to focus on LGBT films".
Arun also asserted that being diverse is how IFFC is planned and focusing on a specific track for a marginalised community is to highlight the underrepresented group to a larger audience.
Johnson, a participant in the Queer Lens event, appreciated the excellence of the short film Happy Birthday Marsha and registered his dismay at the lack of narratives from Chennai in the documentary Zara Nazar Utha Ke Dekho.
Nithy, another participant in the event enthused about the short film Happy Birthday Marsha and expressed hope about this narrative of trans women's struggles becoming a feature-length movie. Nithy also was of the opinion that the binary characterisation of the two men in the movie Sisak as masculine and feminine could have been avoided. She said that the documentary Zara Nazar Utha Ke Dekho dealing with cruising for one's sexual needs was a novel from a woman's perspective and the movie Rafiki was excellent in its portrayal of lesbian women and their love and losses. Nithy also mentioned of mentally readying oneself for dealing with any queerphobic remarks from fellow audience and the fear of being unwillingly outed to familiar people, in spite of the queer film screening being a part of the main film festival.
In conclusion, events like Queer Lens are crucial for starting conversations about LGBTQ people in the mainstream spaces and furthering an understanding about Queerness. Organizations and people working in spaces similar to Tamizh Studio could create waves of change by following this example of theirs.