Johannes Frick and Jasmin Schädler's Harmful Bodies, a promiscuous concert performance, is about the harm that emanates from one's body – and its awareness. Since the discovery of the HIV Virus, this subject has been undergoing a social overhaul. From the fear of a death sentence to its today's classification of a chronic illness, the team encounters the history of a virus that knows no morals, but which has been, and continues to be confronted in a moralizing and stigmatizing manner.
The audience is invited to a performative and musical journey that assumes different perspectives and aesthetic forms. Composed in five parts, Harmful Bodies starts with the predicament of what a body is – and what it could be. It questions: Is body a bio-weapon? Does it abolish itself? Such de-facto inquiries are furthered by the promiscuity song. Sample its lyrics here: An ancient smell is reeking from these buildings / The walls transpire brothel scent / Disgustingly arousing aphrodisiac/ Pull me into the nimbus of desire.
Personal narratives intersperse the performance at regular points. In one of the personal stories, the narrator takes an audience to his childhood years and shares how he was regularly warned of AIDS by his mother. He says, "The information was often incomplete, and in some cases wrong. No distinction was made between HIV and AIDS." Because of the rampant misinformation, the narrator was convinced of having contracted the disease after kissing a boy. A few years later, during a discussion at dinner table, he finds out how his parents never accepted a HIV person into their medical practice.
Cut to 2013, when the narrator is 24, and finds himself at the other side. He narrates his ordeal in getting tested for HIV. "In Stuttgart, I would have to make an appointment. In Ludwigsburg there is an open consultation hour once a week. The doctor on duty says that there is no danger for me anyway. In order to be allowed to do the test, I have to tell her that I had unprotected sexual intercourse."
The performance also shares a brief timeline of AIDS and how it came to be 'The lust plague of the 20th century.' When its knowledge became public for first time in 1983, AIDS evoked a series of moral, medical and socio-political challenges – and rise of anti-AIDS sentiments. The Danger song provides a glimpse to such prevalent sentiment. It mentions: "The patients were kicked out of hospitals… The nurses couldn't stand it psychologically… AIDS had put a toxic filter on significant parts of gay sex possibilities."
The audience is also made aware of preliminary drugs used to treat HIV. For instance, AZT/Retrovir, one of the earliest drugs, had to be taken exactly every four hours – and was known to cause a host of side effects such as severe vomiting, headaches, abdominal pain. In 1996, HAART, a new drug cocktail, was introduced and the side effects became a little more bearable. PrEP, a game changer in HIV medication, was introduced in 2019. But can it be used for public health intervention? Opposing the idea, the performance argues that PrEP's demographic has been predominantly gay men; and it is yet to find usage among heterosexual men and women.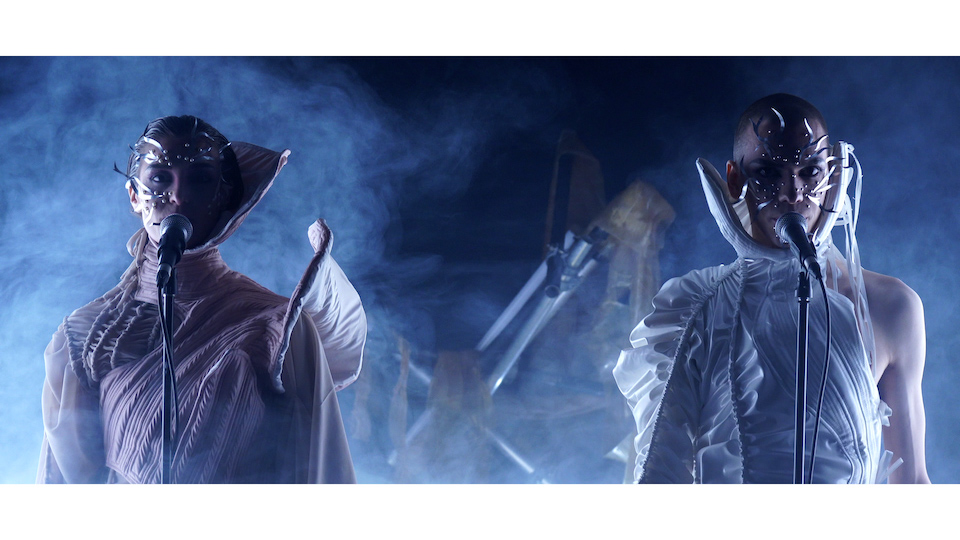 Its other song Positive, inverts the word positive, rather ambiguously, with one of the line in the lyrics going something like this: Nothing can scare/hurt/harm you once you're positive/ You make me positive. The Priest of ELBA recounts tale of a priest condemned to death by cancer of the lymphatic system; a case of mistreated AIDS either to preserve the priest's reputation or because of the negligence in the Italian hospitals. The Blood donation through a jaunty conversation between Mrs Huber and client, talks about how gay men are excluded from donating blood on basis of their sexual preference.
How to have sex in a:
Sexually Transmitted Infection epidemic
The performance enlists pointers on how to have sex in STI epidemic; some of which include learning to estimate risk and monogamy. It also describes the acts responsible for increasing the risk of infection. The acts being: taking in each other's body fluids, watersports, rimming and getting fucked without a rubber.
Respiratory pandemic
For having sex in a respiratory pandemic, the performance suggests: DIY, Cam2Cam, washing hands and Rudelbums – maybe not.
The Condom song has some of the best lines. For example: Drip drip –drop rubber coated dick runs over with white milk/ Encloses the erect shaft of pleasure to collect the white milk after pressure.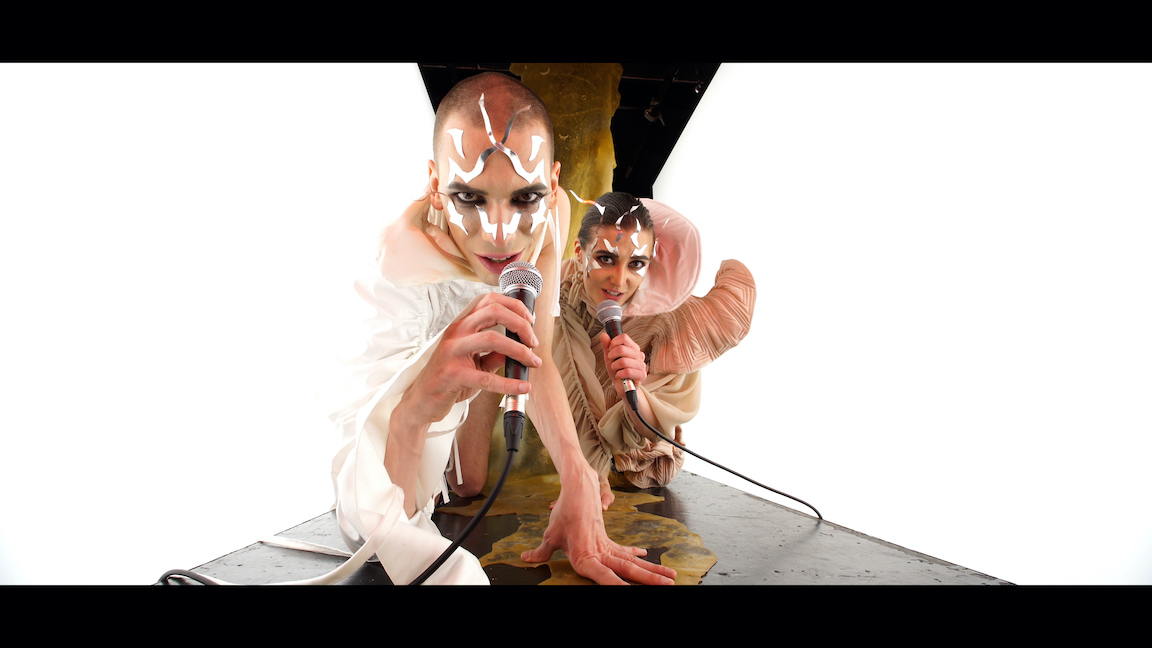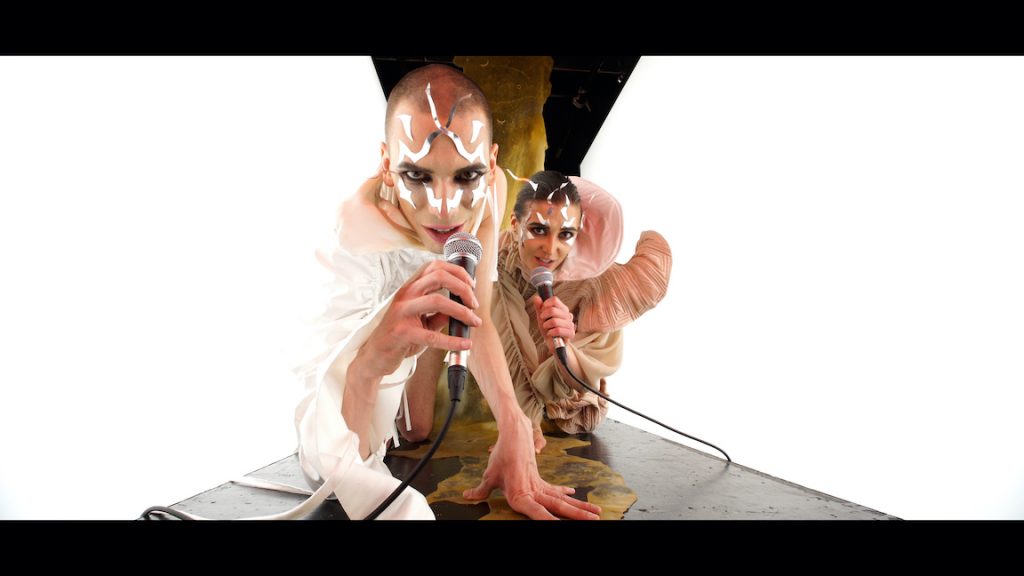 1994 tells the story of Sebastiano Sing's first encounter with the topic of HIV/AIDS. Sing – six – finds a whistle on the ground and starts blowing it, only to be interrupted by his dad, who shouts at him for picking up the whistle. Telling him, that he might get AIDS from a stranger's whistle, Sing's dad sends a shiver down his spine. Years later, when Sing is diagnosed of HIV, he remembers the memory and reflects how little has changed in terms of stigmatization of disease.
Another account, People Like Me, is a short collection of memories that are 'jumbled up like noodles in a noodle strainer.' Unaware of the word queer in her childhood, the narrator finds solace in Freddie Mercury, George Michael and Donna Summers. She meets Adam in school, who works later, as a callboy in student days. She says: At that time many gay men just got sick and disappeared. At some point Adam got sick and fell into a deep hole. Many of my gay friends died. The whole community seemed to be drowning in shame and reading and learning liberated me!
The performance ends with a short presentation on stealthing (an act when a man secretly removes condom during sex) by Helena Dadakou. Considered a crime in Germany, stealthing is often confused with sex trend. Overall, Harmful Bodies delivered what it set out to do.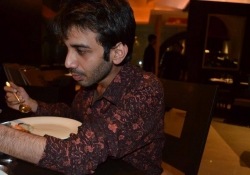 Latest posts by Vinay Agrawal
(see all)