It was a friend of mine who recommended me to watch the "The Test Case" series on ALT Balaji. However, I stumbled upon something more quirky and relatable. It was a series called "PM Selfiewaali". A modern trendy girl, whose favourite buddy is Insta (with two other homosapiens) lands from London and finds herself embroiled in a political conspiracy by her estranged grandmom who happens to be the Prime Minister of the country. Enough spoilers for the day!
I won't say the series is a masterpiece (hell no!) and our Netflix addicted generation would give no second thought before chucking it down the drain! But what's more commendable is that the show's heart is in the right place. A mirror of the fact that how the younger generation, though obsessed with selfies and Instagram, would never easily discriminate their own friends based on sexuality. What's more hilarious and interesting is the way the two rival parties in the Parliament come together to repeal Section 377 even while the higher leaders in the party mouth the usual clichés against homosexuality.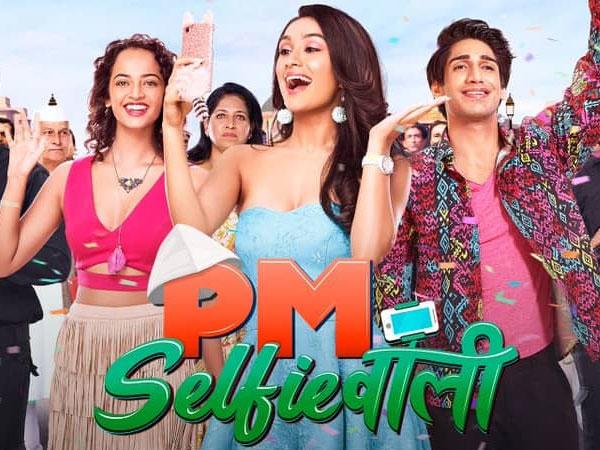 For many of us, living in India, this plot is suggestive of a Utopian world where people are so easily convinced of others personal traits and the acceptance of those differences is a normal capability of most of the people around us. It would be a dream come true for most of the LGBTQ individuals in the country whose hope for living a life of dignity is unceasing.
It is interesting to note that it comes from the same production house which brought to you the Indian gay adaptation of Romeo and Juliet as 'Romil and Jugal'. It can be credited as a novel depiction for Indian viewers, how two-guys next door found love and peace with each other while battling their families which include a pompous Punjabi and an intellectual Tamil. Even the educated ones are supposed to be shown dealing with mental agony to accept their son, clearly showing that some things and concerns do not easily find a place in the mental dictionaries of the educated people. The fear of something unheard and unknown wins the bet there.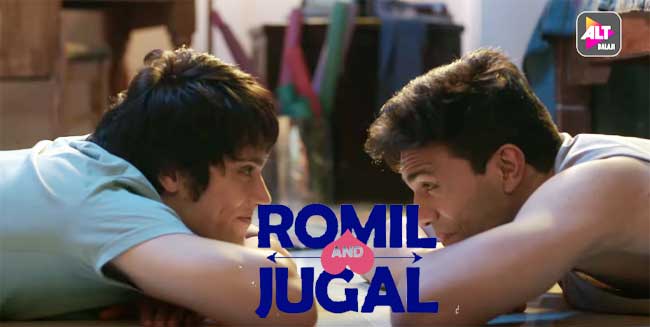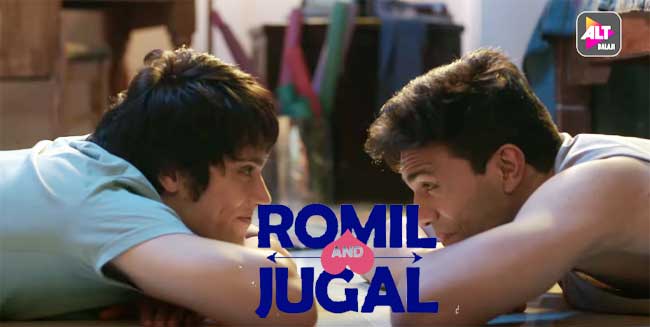 While people might blame her for her stories, which sometimes seem too over the top. It's necessary to understand that there is always an uproar in the society regarding the way these sensitive issues are portrayed. On the other hand, some feel, including me to a certain extent, that this is what "normalising" is. See how two guys in PM Selfiewallie meet in the loo and just few poetic lines away, they hit it off! We are no longer forced to see caricaturist representations which sadly reinforce our stereotypes and instead force us into a web of stereotypes. These guys do not go about outraging straight men's modesty.
Ekta's tryst with the delineation of LGBTQ characters has its origin in the show "Pyaar kii Ye ek Kahaani" which featured a love triangle (literally). That, however, can be dissed for not venturing into the psyche and lives of the characters in a broad way and can be easily said to be introduced in order to provide the humor quotient in the show. The escalation to more subtle, meaningful stories is however steep. Her "Alt-ernative" to Indian TV soaps, the online streaming website, has been prepping and providing more realistic content, unlike the regressive shows which rule the primetime. Her latest addition to the list is the Cookie Chacha from Veere Di Wedding. It is sad to know how the topics of pseudo-secularism and masturbation were talked about with so much zeal and enthusiasm, while very few people cared to talk about this carefree gentleman. No one to blame – we ourselves are responsible for setting our priorities wrong.
While these portrayals have opened doors for something empowering, one must realise that the responsibility to maintain the momentum lies entirely on the producers. Having huge fan base for themselves, it becomes imperative on their part to provide stories which have realistic attempt to showcase the lives of LGBTQ people to create a more accepting environment. Baby steps in this direction is the key to uphold the futuristic view of inclusion and assimilation within the perceived normal society. While many of us accuse Karan Johar for doing the complete opposite (he however has also started working up), I guess Ekta Kapoor has already took the clarion call. The change is undoubtedly slow, however, the result is something to cherish, a time when no one cringes seeing two guys or girls holding hands together in the public, empowered by love and acceptance